Westerns You Need To See Before You Die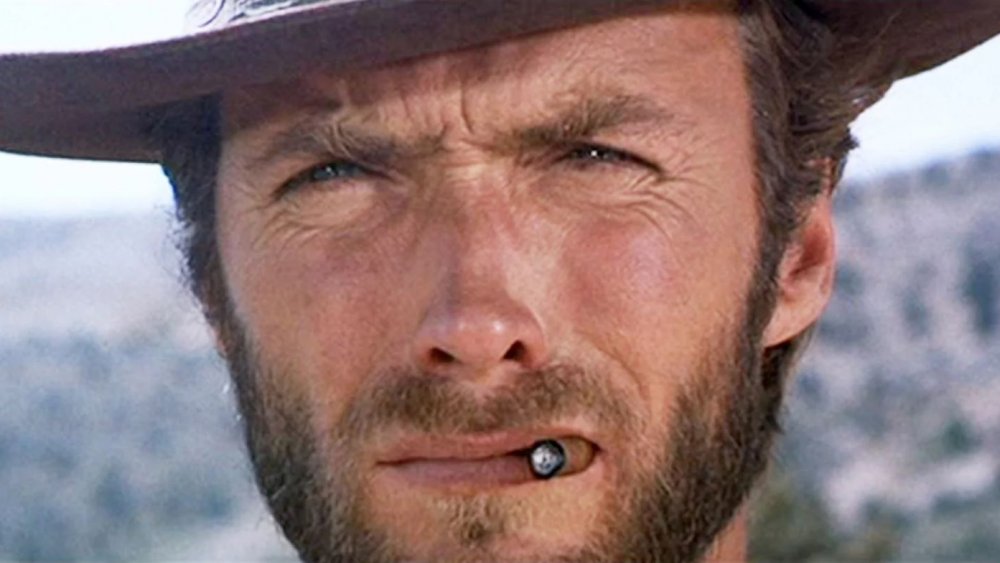 Westerns have been a part of American cinema for well over 100 years. The Great Train Robbery, from 1903, is often credited as the first American action film and the first American Western, and the genre has been a staple ever since. As a result, it's given us some of the greatest movies of all time and even inspired modern-day blockbusters like Logan.
But as Westerns have been around for over a century, that means the genre is full of hits and misses. So if someone's looking for a movie featuring solid acting, impressive cinematography, and a whole lot of gunfights, where should they start?
Well, pilgrim, we've got you covered. Today, we're taking a look at some of the behemoths in the Western genre, from spaghetti Westerns to modern-day movies. We have a mix of "the classics" — the Westerns everyone should know — with a few underrated gems that really show off the power of the genre. So grab your six-shooter and saddle up because these are the Westerns you need to see before you die.
High Noon is a thoughtful, suspenseful Western with an Oscar-winning performance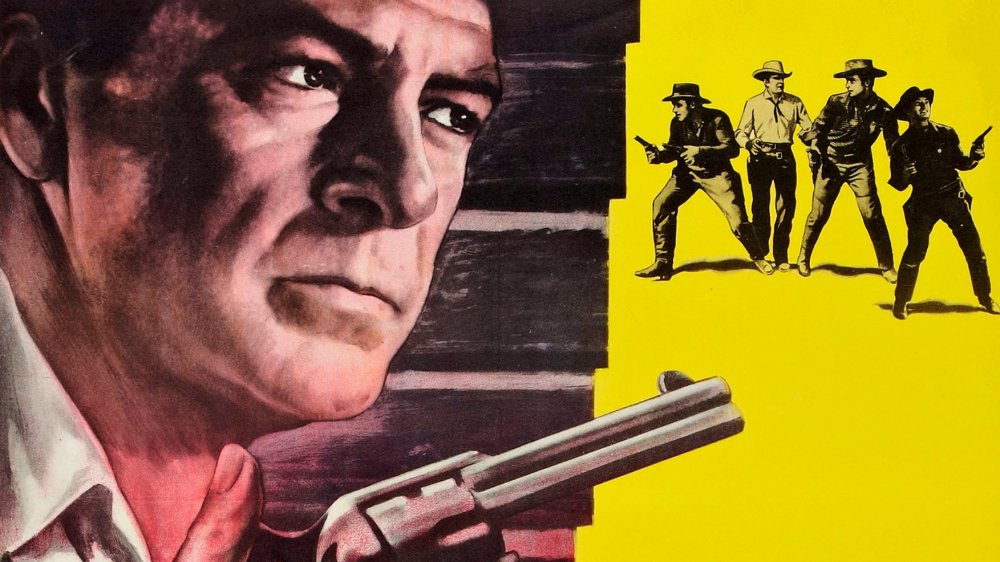 Many film fans consider High Noon to be the first true "adult Western," one that examines the morals of the Old West and explores the psychology of the men and women living on the frontier. This 1952 movie also won several Academy Awards, including Best Actor for star Gary Cooper. As for the film itself, it's a tense, pared-down Western that explores the nature of duty and morality, all through one man's desperate attempts to stay alive.
High Noon stars Cooper as Marshal Will Kane, a man who's getting married and is about to retire. But right as he's about to set out for a new life, he learns that an outlaw he put behind bars has been released and is coming to town to exact revenge. His new wife (Grace Kelly) tries to get him to leave, but he refuses to run. Instead, he tries to round up a group to help him fight. However, he slowly learns that the town has turned against him, too cowardly to help, afraid they'll only get themselves killed trying. So Kane decides to make a solitary, final stand at "high noon" when his nemesis comes into town.
High Noon is a bit slow throughout, but it features some very famous scenes (like an iconic crane shot showing how alone Kane really is), a terrific performance from Cooper, and an exciting finale. It's a great place to start if you're exploring Westerns.
The Good, the Bad and the Ugly is the ultimate spaghetti Western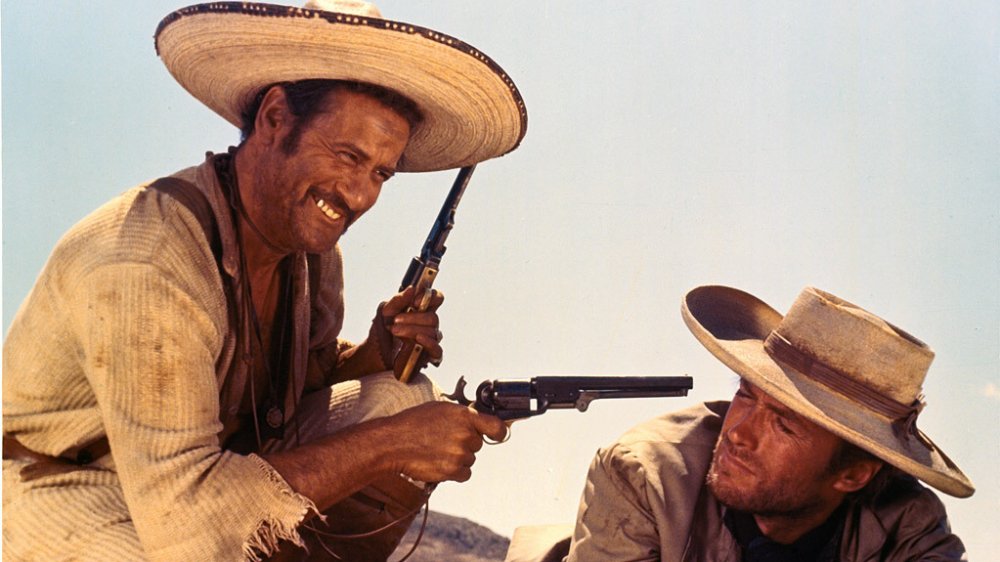 Clint Eastwood and director Sergio Leone didn't invent the spaghetti Western, but they pretty much perfected it with The Good, the Bad and the Ugly. Leone's eye for beautiful shots and his ability to film brutal, intense action scenes — aided, of course, by Ennio Morricone's amazing musical score — makes The Good, the Bad and the Ugly stand out as a masterclass in making a small plot mean a great deal.
Eastwood returns to the role of "the man with no name," although he's referred to as "Blondie" throughout the film. He and two other gunslingers (played by Lee Van Cleef and Eli Wallach) go searching through the wilderness in search of a lost stockpile of Confederate gold. They keep running into each other, gleaning more and more information about the whereabouts of their prize, until they finally arrive at their destination. What follows is a three-way duel for all the marbles, with plenty of twists and intense staredowns.
Spaghetti Westerns are a great demonstration of how a genre can adapt and evolve over time. If you dig The Good, the Bad and the Ugly, check the other Eastwood/Leone team-ups — A Fistful of Dollars and For a Few Dollars More.
Unforgiven takes aim at Wild West myths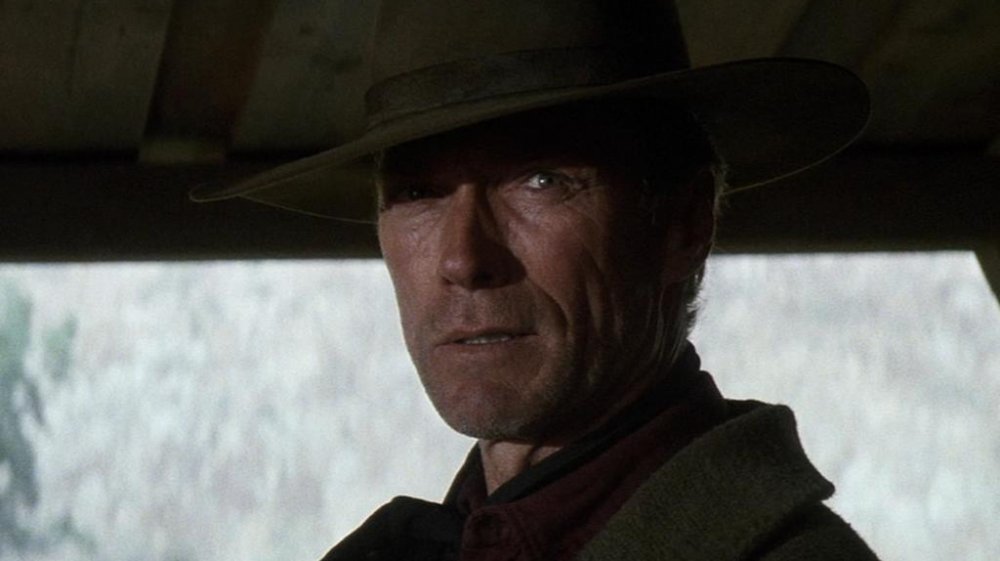 Unforgiven was Clint Eastwood's homage to the films that jumpstarted his career, with the 1992 film doing a good job of telling a modern western tale while staying grounded in reality. Eastwood directed and starred, playing a retired gunslinger who agrees to do "one more job" to help secure his family's future.
It's a familiar story, but it works so well in Unforgiven because of Eastwood's impressive performance and real world pedigree. Though he never actually left Hollywood, Eastwood is actually "the retired gunslinger," sliding back into the role that made him famous and finding it just a little too easy. As a director, Eastwood subverts a lot of our expectations of the Western genre and removes much of the romantic nature of the Old West, leaving an ugly, dark scary place without a lot of rules.
Unforgiven is a practically flawless movie, and it won several Academy Awards, including Best Picture and Best Director. If you want to watch a movie that explores similar themes to something like Red Dead Redemption, you can't go wrong here.
Tombstone is the Western at its most fun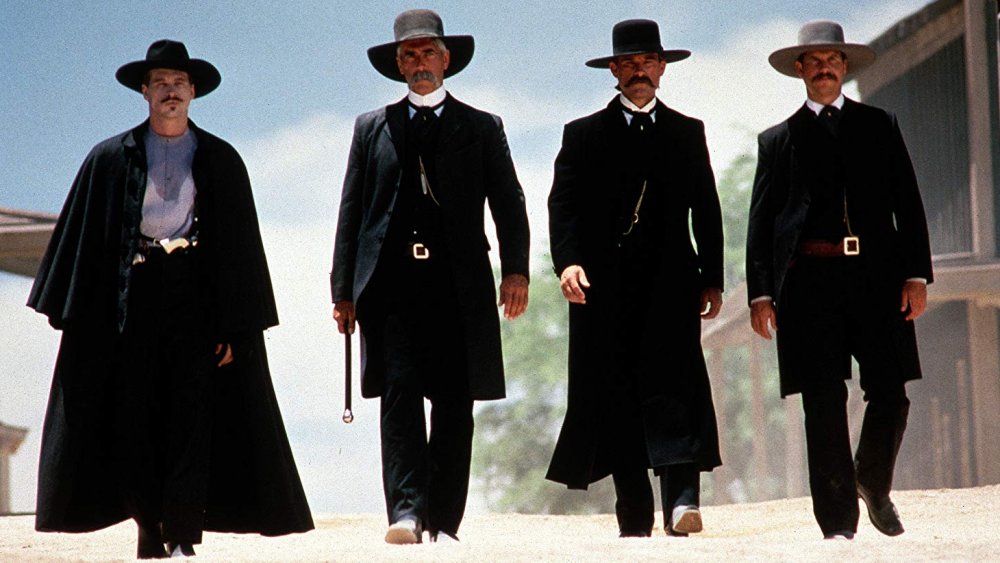 The late 1980s and early 1990s saw a nice little revival for the Western genre, with films like Silverado and Dances with Wolves. However, one of the best of the bunch has got to be 1993's Tombstone. It's a veritable who's who of some of the biggest actors of the time. We've got Kurt Russell, Val Kilmer, Powers Booth, Michael Biehn, Sam Elliot, Bill Paxton, Jason Priestley, Billy Zane ... the list goes on. It's also immensely quotable, mostly due to a career-defining performance from Kilmer as Doc Holliday, a movie sidekick who doesn't get enough credit for his laid-back badassery.
Tombstone reads an awful lot like a big, dumb action movie, but the truth behind the film is actually pretty fascinating. Although it's obviously been dramatized, most of the events that take place in the film actually occurred in the messed-up town of Tombstone, Arizona. There's the shootout at the OK Corral, Wyatt Earp's miraculous stand at the creek ambush, and the final ride to destroy "the Cowboys." In fact, some of the most ridiculous-seeming aspects of the film are, reportedly, what truly occurred.
Some people might dismiss Tombstone as a "pop Western," but don't fall into that trap. Just because you know a lot of the actors doesn't mean it's a lesser movie.
Butch Cassidy and the Sundance Kid is both hilarious and tragic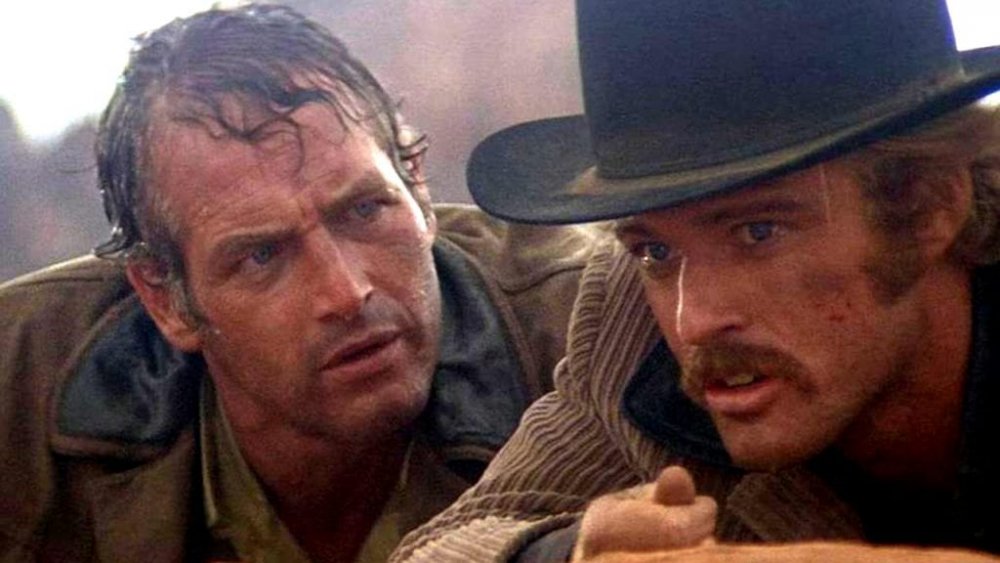 One of the best "buddy" Westerns of all time, you can't go wrong with Robert Redford and Paul Newman in the classic Butch Cassidy and the Sundance Kid. It's a movie where, almost from the get-go, you can tell that disaster is inevitable for our leading men. Regardless, it never gets old watching the two struggle with their attempts to escape the long-reaching arm of the law, all while cracking jokes and being cool.
The story goes like this: Butch (Newman) is the charismatic leader of a gang, and Sundance (Redford) is his deadeye lieutenant. After a score goes wrong, the two realize they need to escape from the mobilized law men who are after them. Their solution is to flee to South America, along with Sundance's girlfriend (Katharine Ross), where they'll be able to continue their crime spree unimpeded.
It's a fairly bare bones plot, but the star power of the two leads is magnetic. You really root for Butch and Sundance to figure things out and find the life they're searching for, and it seems like it just may happen ... right up until it doesn't. The finale is a massive standoff against an literal army of soldiers, with a final shot that you'll have a hard time forgetting.
Once Upon a Time in the West is epic and operatic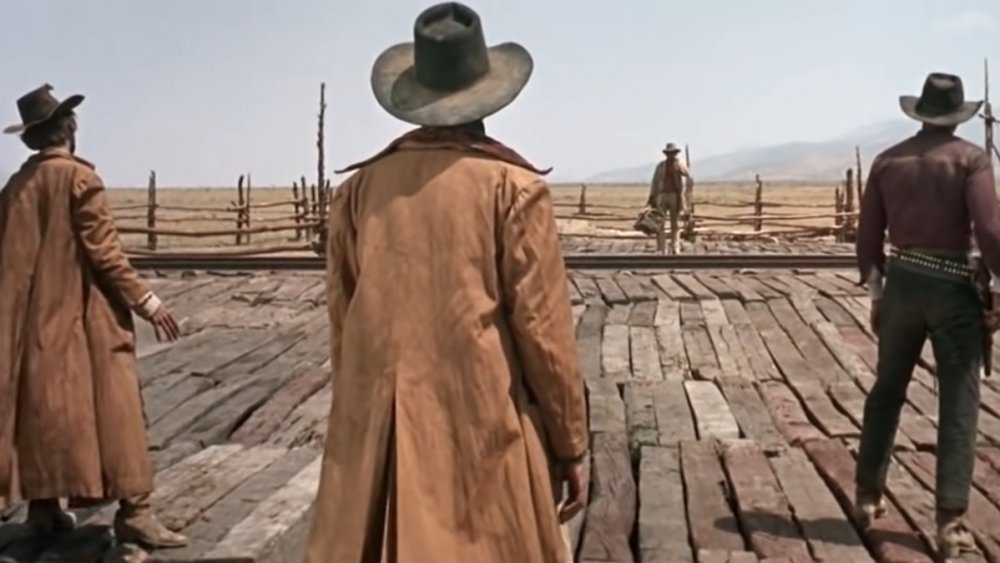 Regarded by many as Sergio Leone's best spaghetti Western, Once Upon a Time in the West does a brilliant job of matching impressive substance to Leone's well-known style. Clint Eastwood is nowhere to be found here, but we get the equally enigmatic gunslinger known only as "Harmonica," played with steely intensity by Charles Bronson. It also features a masterstroke of casting-against-type, with the normally lovable Henry Fonda chewing scenery as the despicable outlaw Frank.
Once Upon a Time in the West is an epic tale, clocking in at almost three hours long and featuring a variety of interwoven plots that help ramp up the intensity and stakes as the film moves forward. It culminates in a classic Western showdown between Harmonica and Frank, where it's finally revealed exactly why Harmonica is so hell-bent on taking down the outlaw. The movie's got that classic style you expect from Sergio Leone, alongside another classic Ennio Morricone soundtrack and two extremely impressive performances from Bronson and Fonda. The next time someone claims that Westerns are too simplistic, load this one up.
The Searchers is one of the greatest Westerns ever made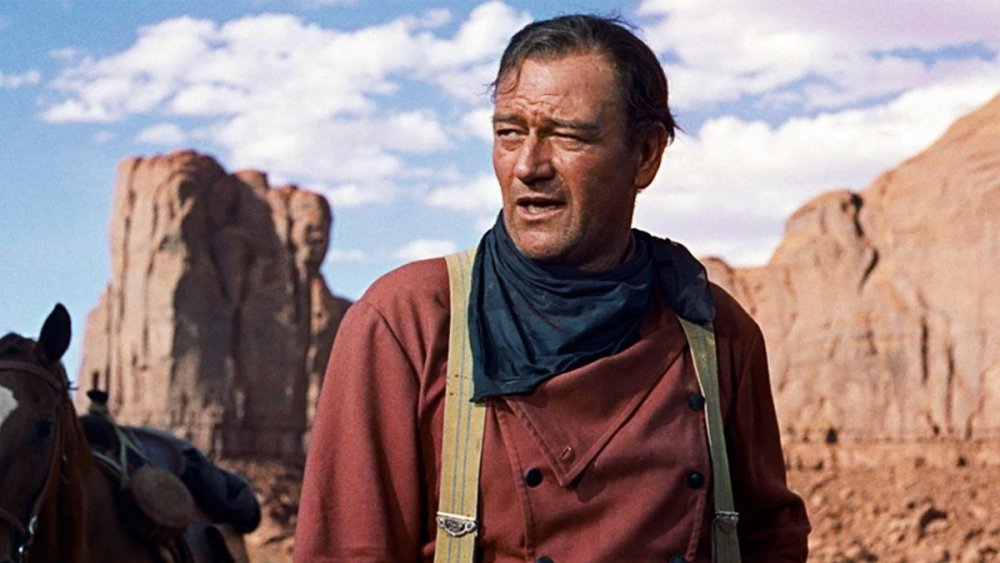 It would hardly be a list of must-see Westerns if John Wayne didn't show up, and The Searchers is regarded as one of his best. Some might have issues with the film's attitude towards race relations, as Wayne's character, Ethan, is both the protagonist of the film and an unapologetic racist. However, protagonist doesn't always mean "good guy," and Ethan takes on a whole new meaning if you look at him more as a Captain Ahab figure who you're supposed to root against.
The Searchers is about a man's quest for revenge, as members of Ethan's family are murdered, and others captured, by a Comanche leader. Ethan and a group of men go looking (or, if you like, "searching") for the captured girls, and the film makes a major point to focus on Ethan's thirst for vengeance at any cost, rather than an actual desire to do the right thing. This shows most clearly when he eventually finds his niece, Debbie, who decides she'd prefer to remain with her captors rather than return with her uncle. In retaliation, Ethan attempts to kill her.
If the goal of a Western is to provide a look at the war going on inside the human psyche, few films do it as well as The Searchers. The movie has also influenced everyone from George Lucas to Martin Scorsese, who lovingly stole the movie's plot when making Taxi Driver.
The Wild Bunch is brutal, bloody, and awesome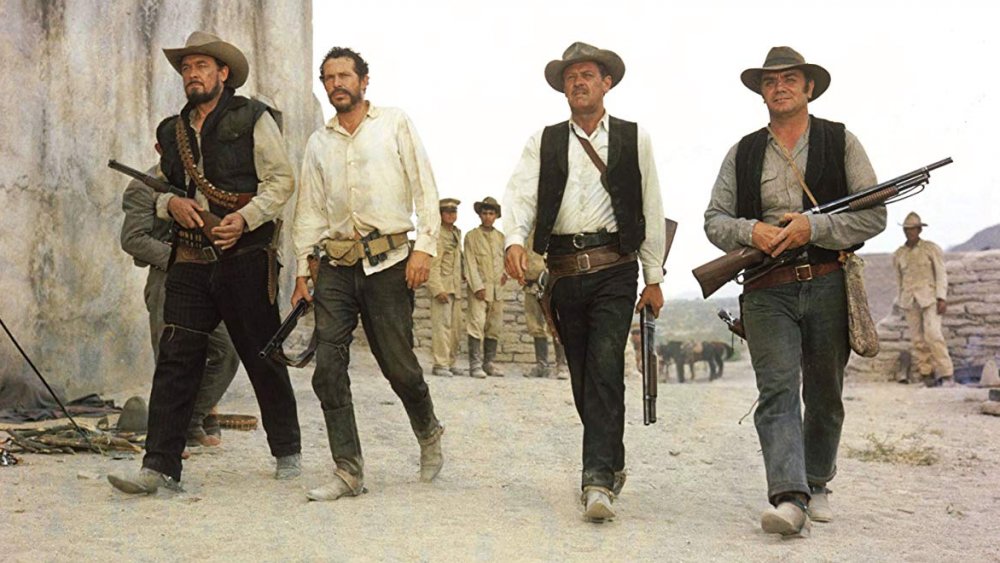 It may not seem like a big deal nowadays, but The Wild Bunch was a fairly revolutionary film, both for its cinematography and its subject matter. It was nominated for several awards across a variety of categories, earning accolades for its writing, cinematography, and direction. The film was also controversial, as the main characters are inherently unlikable, and the violence was extremely graphic for a mainstream film at the time.
Like many Westerns, The Wild Bunch focuses on a group of men trying to find their place in a changing world. It tells the story of a gang of aging outlaws who get entangled in several different conflicts as they try to stay alive and find their fortune. They wind up falling in with a Mexican general who they know they can't trust, but with options running low and the law closing in, they decide he's their best bet. The tension builds throughout the movie, rarely getting a chance to diffuse until the end, when a massive firefight brings everything crashing down.
The Wild Bunch stars Hollywood legends like William Holden and Ernest Borgnine, and it's a great reference point for the change from "classic" Western to "modern" Western. And seriously, that final shoot-out is one of the most epic movie gunfights of all time.
The Assassination of Jesse James by the Coward Robert Ford examines what it was really like in the Old West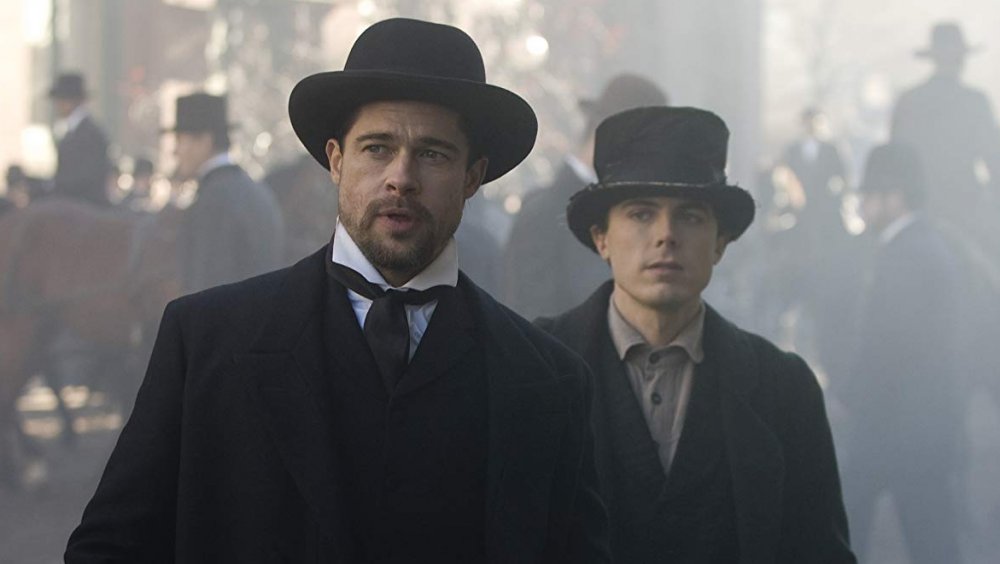 The Assassination of Jesse James by the Coward Robert Ford knows that its biggest strength is its all-star cast. It generally plays as a quiet, character-driven drama, punctuated by loud, violent acts that keep the plot rolling. Brad Pitt and Casey Affleck star, and it also features Sam Rockwell, Mary Louise Parker, and Jeremy Renner, among others. Sadly, this underrated film flopped at the box office, and that's a real tragedy because it's a genuine masterpiece.
The film is based on a novel by Ron Hansen, and it follows James' gang and the events that eventually lead up to his killing. As the members of the gang start to grow distrustful and stab one another in the back, Jesse keeps searching for men he can trust, and he puts his faith in the wrong person.
One of the best aspects of the film is how the aftermath of James' death is handled. Ford expects to receive a massive reward and gain celebrity status for doing the deed. Instead, he's reviled by anyone who knows, and the government never follows through with the bounty. The Assassination of Jesse James does as good a job as any Western of showing that the romanticized ideals of the "Wild West" fall far short of reality.
The Ox-Bow Incident is a Western that deals with some pretty heavy themes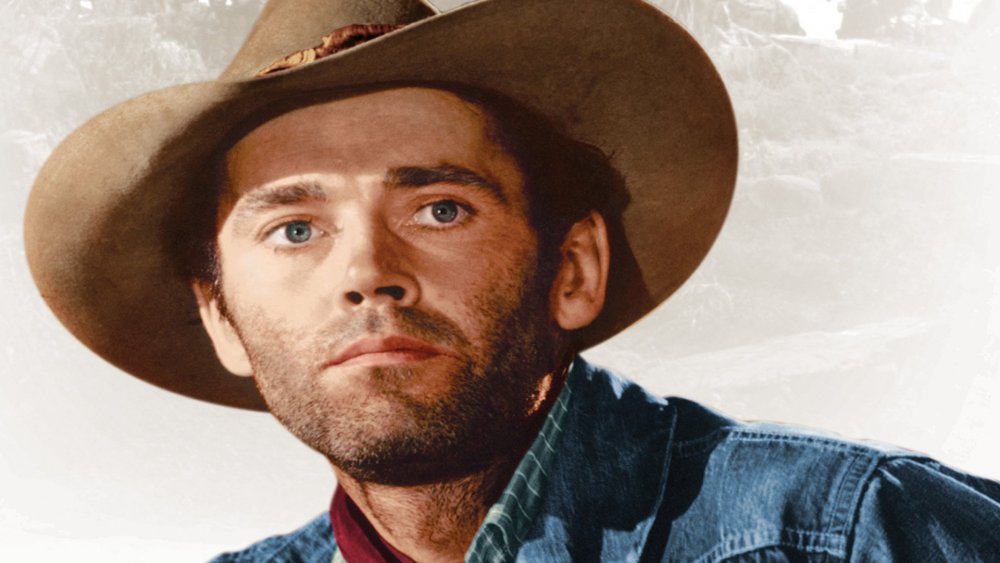 This is a fascinating one. In the sense of the themes and setting, The Ox-Bow Incident is absolutely a Western. Don't go into it expecting archetypal characters and big shootouts, however. It's a much more subdued story about the dangers of mob justice and what can happen when people don't listen to reason. It's got some pretty heady themes for a movie made almost 80 years ago, and it holds up remarkably well even today.
The Ox-Bow Incident is based on a novel of the same name, and it stars Henry Fonda as a drifter named Gil, who becomes one of the few voices of reason when a posse is formed to track down a group of cattle thieves. As the mob learns more about the men they're after, the "good guys" become increasingly unhinged and dangerous, and the ensuing consequences are far reaching for almost everyone involved.
The Ox-Bow Incident is often forgotten about when discussing classic Westerns, but its handling of difficult subject matter and strong performances across the board help it hold up way more than many other, better-known films. If you're looking for a more cerebral Western, pick this one up.
Stagecoach is an old-timey classic of the genre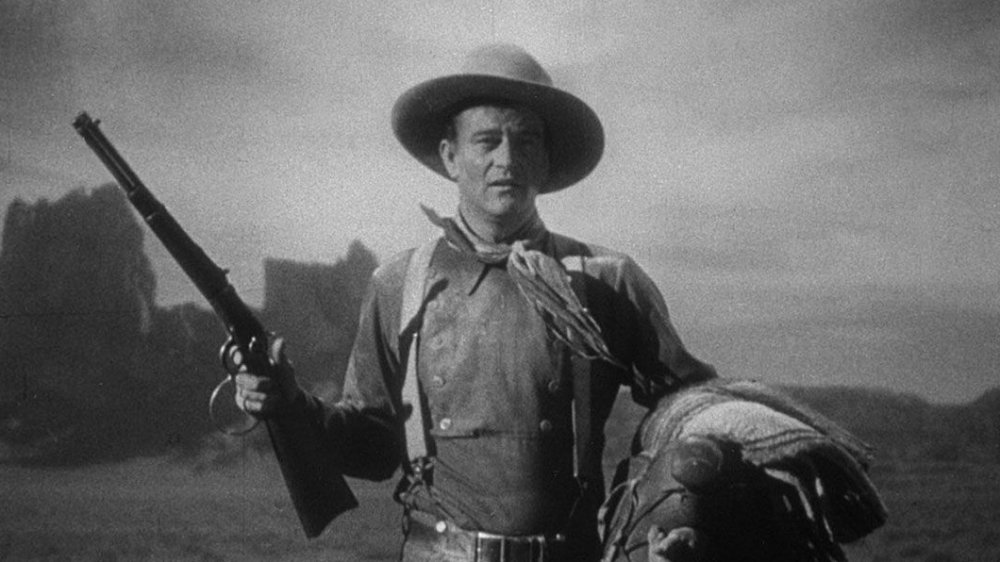 Released in 1939 — one of the greatest years in movie history — Stagecoach is over 80 years old, and it may seem a little simplistic compared to a lot of other must-see Westerns. While this is the case, it's also a great way to see the roots of the genre and how it's evolved over the decades. It's also one of John Wayne's best roles, and we'd be remiss to not include it here.
At its core, Stagecoach is a simple story of a group of very different people forced to share space and trust in one another. Almost every character in the film is an archetype — the prostitute with a heart of gold, the reformed outlaw, the drunken doctor, etc. What makes Stagecoach work well is how it throws these archetypes together in different situations and combinations. It isn't an overly action-packed film. It's more of a character drama that weaves a tale about the mythology of the Old West, punctuated here and there by wild chases and a few good shootouts. So if you want to start with a classic Western to see where the genre comes from, Stagecoach is a great way to do it.
Day of the Outlaw is an underrated Western with a fantastic villain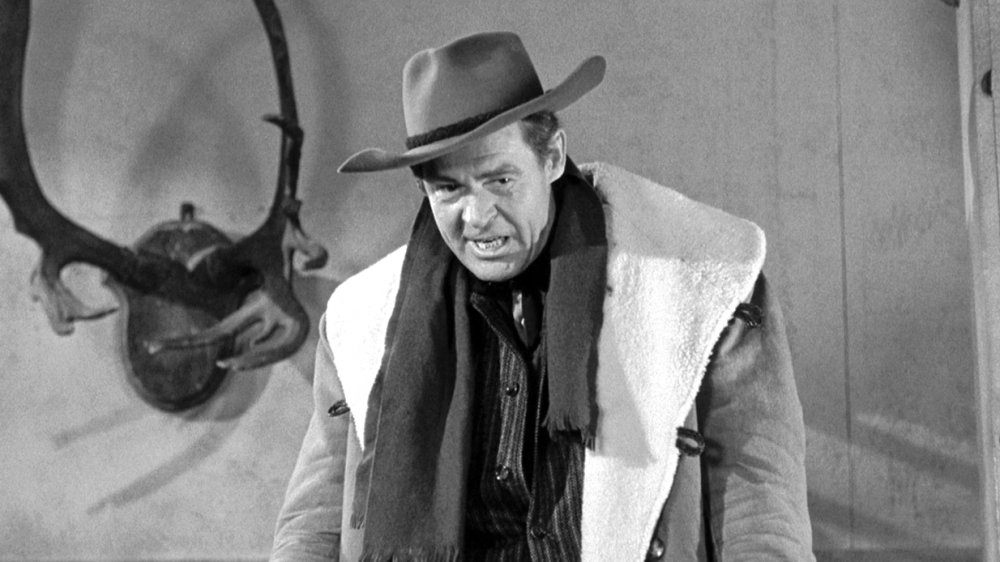 This one is a bit of an obscure one, but any Western fan would do well to give it a look. Day of the Outlaw stars Robert Ryan, an actor who has that hardened look you'd expect of a veteran of so many military and Western roles. However, the real reason to sit down and watch this one is for the villain, Jack Bruhn, played with cold malice by Burl Ives. Yes, the voice of Sam the Snowman from the old, stop-motion Rudolph the Red-Nosed Reindeer.
Ryan plays Blaise Starrett, a rancher who helped found a small town in Wyoming. He has a rivalry with a neighboring rancher, and the two are at each other's throats until a bigger problem shows up — an outlaw gang led by Bruhn that holds the town hostage. As a result, the key players begin jockeying for position to try to come out on top in a life or death scenario.
Day of the Outlaw was made on a tiny budget, and it shows. However, it's got a dynamite script, some great action scenes, and an absolutely amazing performance from Ives. It's a shame more people aren't familiar with it.