Bridgerton Bosses Address Rege-Jean Page Not Returning For Season 2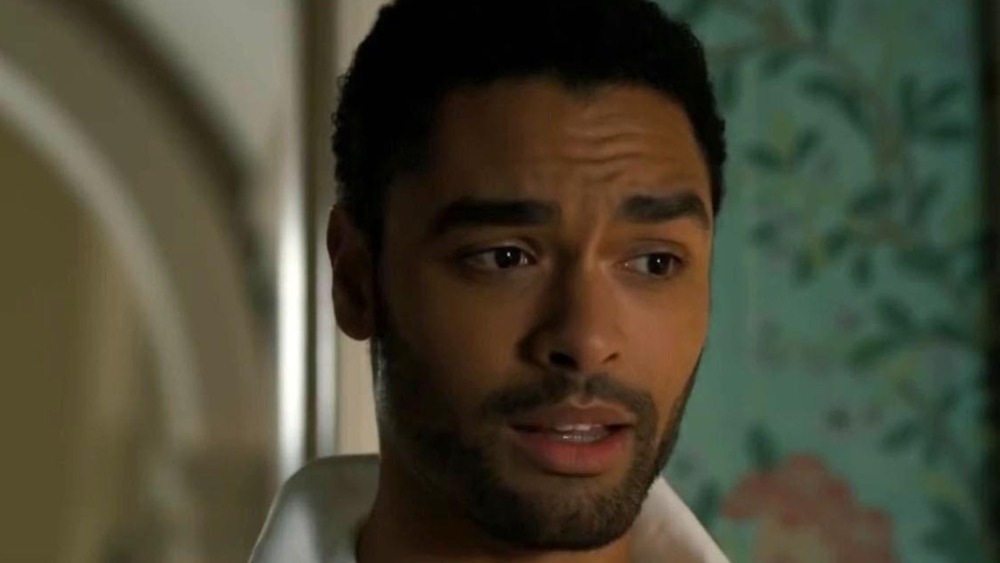 Netflix
The creative team behind Bridgerton is speaking out about their big star's sudden departure.
Bridgerton breakout Regé-Jean Page — who stole the audience's hearts thanks to his role as Simon, the inscrutable yet romantic Duke of Hastings — shocked fans with his recent reveal that the Duke will not appear in the series' upcoming second season. After romancing Daphne Bridgerton (Phoebe Dynevor) throughout the first season, Page has elected to step down from his dukedom for the show's second season — which will focus on Daphne's brother Anthony Bridgerton (Jonathan Bailey) and his own quest for love.
Now, in a new interview with Vanity Fair announcing that the show has been renewed for seasons three and four as well, executive producers Shonda Rhimes and Betsy Beers — known for hits like Grey's Anatomy, Scandal, and How to Get Away with Murder — are directly addressing Page's exit ahead of season two. Here's what Rhimes and Beers have to say about losing their breakout star before season two of Bridgerton.
Shonda Rhimes and Betsy Beers were surprised at the reaction to Regé-Jean Page's exit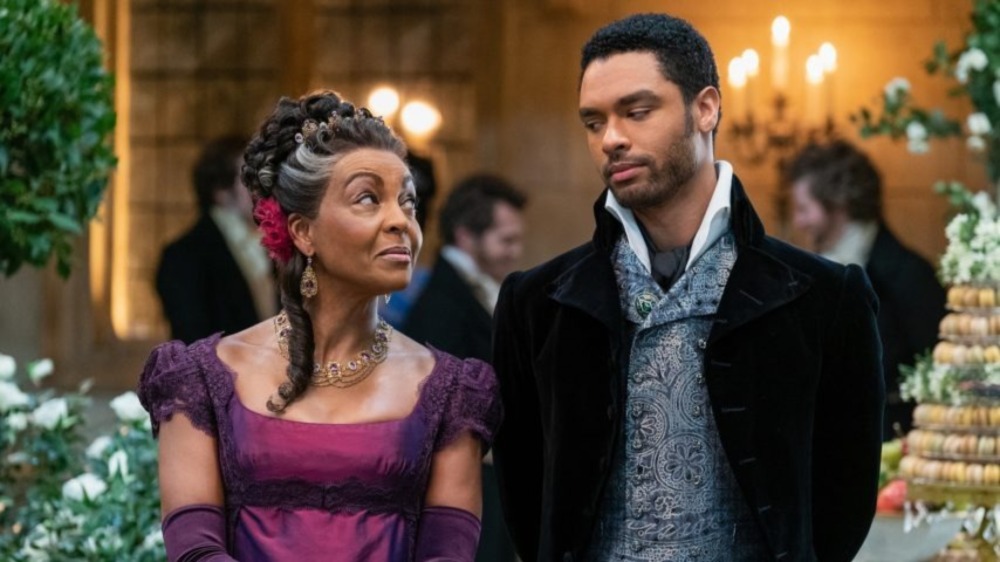 Netflix
When asked if they were surprised by the "outpouring of grief" over Page's exit, Rhimes and Beers admitted that they were — especially considering how many beloved characters have dramatically left their shows before.
"I was really shocked, because usually that happens when I've killed off somebody that's been around for a while," Rhimes said. "Like, we didn't kill him, he's still alive! [Regé-Jean] is a powerful, amazing actor and that meant we did our job—every season, our job is finding the right people and putting together this incredible, world-shifting romance. I don't know that I expected this much of an explosion, given that every book [in the Bridgerton series] is a different romance. What would be the ever-after of this combo? I mean, really: what would Regé-Jean do, you know what I mean? We gave them their happily ever after! And now we have this next couple coming. And so yeah, I was like, Whoa!"
Beers also stepped in to defend Page, saying, "It's delightful that fans were so invested in his character, and he's a wonderful actor and a terrific guy. I just want to say that. Okay? He is."
"He's amazing, but that's our job and something that Betsy and I have been doing since—well, God, has it been 20 years now?—is finding guys," Rhimes agreed, laughing. "I mean, hopefully, ladies too, but finding men that, that our audiences find devastatingly attractive and they become incredibly overly attached to, and they get enraged about when we move them about in any way."
Rumors have swirled about the real reason for Regé-Jean Page's exit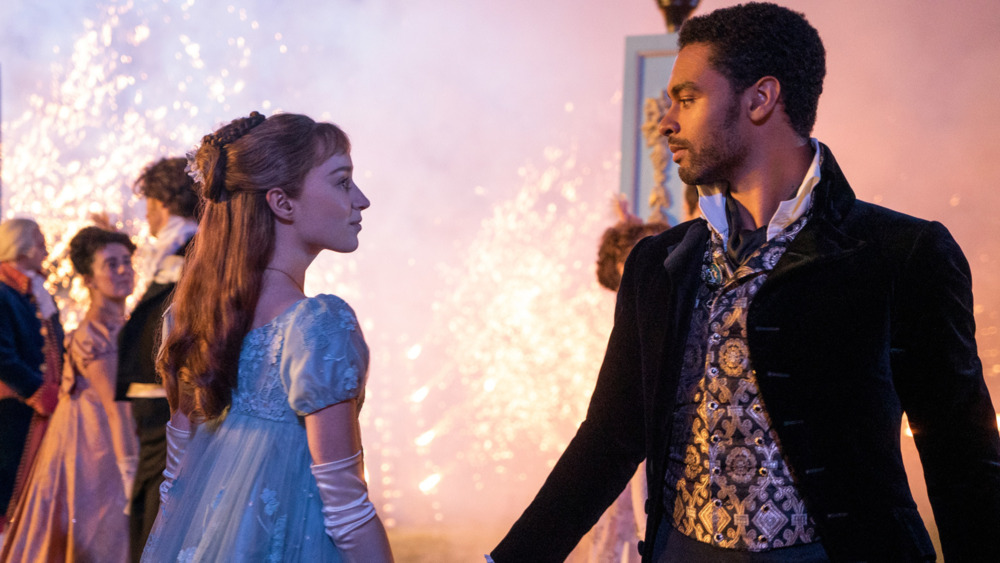 Netflix
Between his upcoming Dungeons & Dragons film and persistent rumors that the British-born star may take the mantle from Daniel Craig to become the next James Bond, there's no doubt that Page has a bright future ahead of him. However, many fans were surprised to hear murmurs that Page turned down a pay raise for just a few appearances in Bridgerton's second season, where he would presumably have popped up occasionally alongside Daphne and their child. In this Vanity Fair piece, Rhimes seemed to confirm this rumor.
"We made a one-season deal with him at the beginning of season one," Rhimes clarified. "That was the plan: come and do one season as the Duke. Anything else was extra and wasn't really the plan when we started, wasn't the plan when we finished. [...] So there's a lot of fantastically interesting talk that's been going on, mainly cause I think people are having a hard time letting go." Beers also chimed in about fans being unable to let go: "I know, but he's a busy man!"
As Vanity Fair notes, however, "Rhimes later clarified that Page was invited to return for season two cameos, along with a few other season one characters outside the Bridgerton family," meaning that it's probably true that Page said no to future Bridgerton appearances. However, the show will clearly continue for years without Page's presence, no matter how much he'll be missed.
The first season of Bridgerton is available to stream on Netflix, and seasons two, three, and four are coming.