Will We See The Duke And Duchess Of Hastings In Bridgerton Season 2?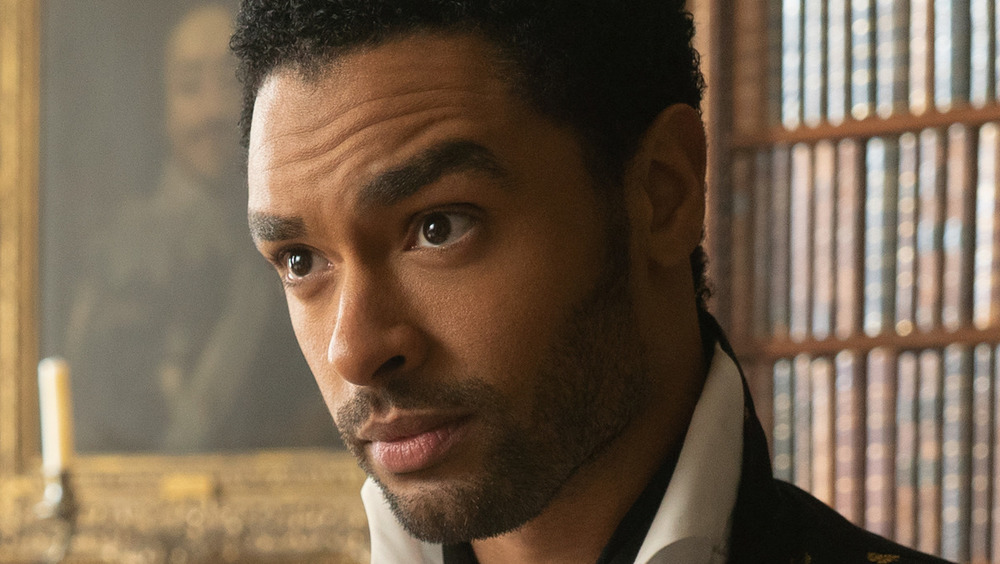 Liam Daniel/Netflix
If you're still not intimately familiar with the inner workings of Bridgerton or the romance novels upon which the Netflix show is based, don't worry: You still have plenty of time to acquaint yourself before the popular series returns for its second season. But if you are familiar with the show, you're probably seeking out as much information about Bridgerton season 2 as you can find to tide you over.
Much like Julia Quinn's novels that serve as the inspiration for the series, the Netflix series will primarily follow a different Bridgerton sibling each season as they attempt to find love in Regency-era England. After following eldest daughter Daphne's (Phoebe Dynevor) attempt to find a husband during the show's first season, which debuted on Christmas Day 2020, season 2 will be all about the eldest Bridgerton, Anthony (Jonathan Bailey), and his burgeoning love affair with Kate Sharma (Simone Ashley).
But just because the show focuses on one sibling's search for love at a time doesn't necessarily mean the rest of the Bridgerton family won't be involved with or appear in the new season. In fact, there's a good chance we'll see more of Daphne and her new husband, Simon Basset, the Duke of Hastings (Regé-Jean Page), in season 2.
Bridgerton's showrunner reveals whether Daphne and the Duke will be in season 2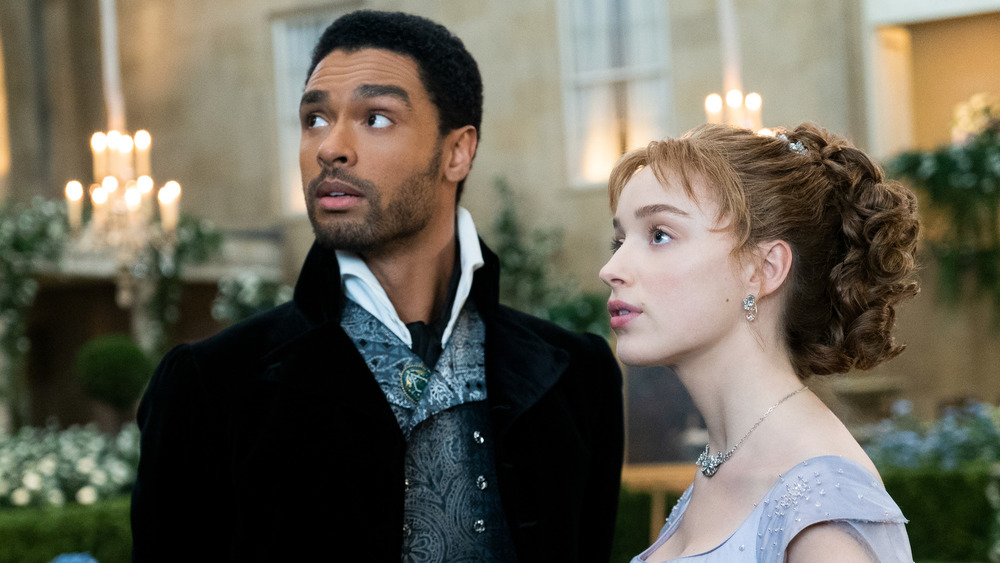 Liam Daniel/Netflix
In season 1, Simon's tumultuous relationship with his late father complicated his love story with Daphne, but the couple ended up happy by the season finale, with Daphne giving birth to a son who will carry on the family name. Fans would certainly love to see them return in season 2 and find out how their little family is doing — and showrunner Chris Van Dusen, who created the series, agrees.
"I want to see both [Simon] and Daphne," Van Dusen told Vanity Fair when asked about season 2. "They're the Duke and Duchess of Hastings, but they'll always be Bridgertons in my mind. That means they're always going to be a part of the show in some form or another."
That sounds like good news, but the question now becomes just how much of Daphne and Simon we might see in season 2. Will they simply pop up as guests at Anthony's wedding or some other Bridgerton family function? Or will we get a peek into the problems they face as new parents? The first season featured multiple ongoing storylines outside of Daphne's central love story, so it definitely seems possible that their involvement won't just be in blink-and-you-miss-them cameos.
This considered, Simon actor Regé-Jean Page has already lined up some big new projects since the release of Bridgerton, so it wouldn't be terribly surprising if his schedule didn't allow him to return — leaving Phoebe Dynevor's Daphne to appear on her own, or the couple to simply be mentioned in passing. It's not ideal, so let's hope Van Dusen, the writers, and Page are all able to make something work out that benefits everyone involved.
Season 1 of Bridgerton is streaming on Netflix.