Bridgerton's Regé-Jean Page Weighs In On Those Bond Casting Rumors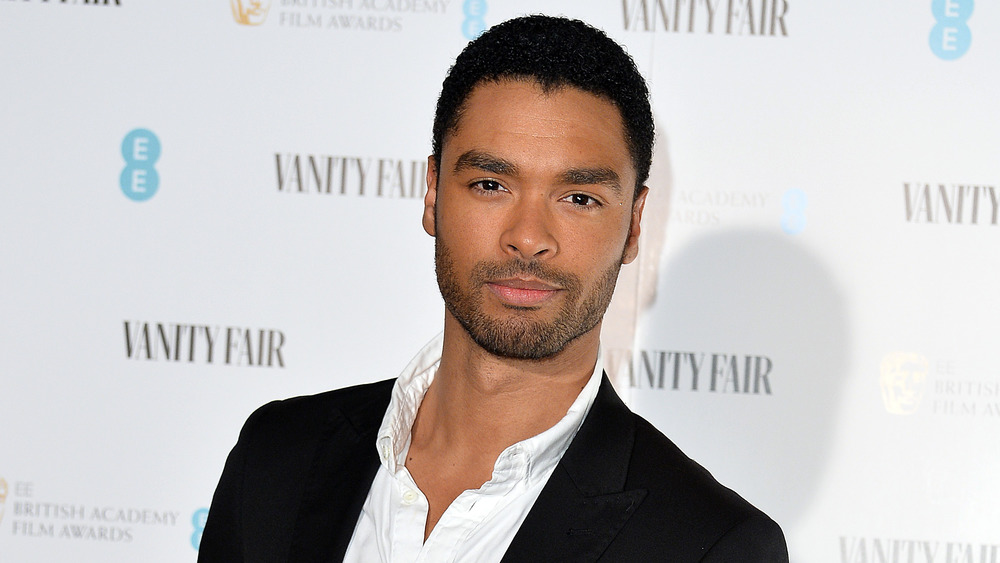 Jeff Spicer/Getty Images
Get used to the name "Regé-Jean Page." 
The British actor is the breakout star of the Shonda Rhimes-produced period drama Bridgerton, and his star is rapidly on the rise. Basically immediately after Bridgerton premiered on Christmas Day 2020 and Netflix viewers were introduced to Simon Bassett, the sexy Duke of Hastings, a movement began to make Page – who can absolutely rock a tuxedo – the next Bond, James Bond. "Is there a petition I can sign somewhere for Regé-Jean Page to be the next James Bond, or...?" Twitter user Laura Bonnici posted on January 10, a tweet representative of the sentiment around the Page-as-Bond discourse on the social network. 
The rumor mill started on December 16, 2020, when Page tweeted a promotional video for Bridgerton and captioned it, "Regency, royalty...shaken and stirred" — a reference to how James Bond orders his martinis (though he likes them shaken, not stirred). The tweet helped put the idea of him as a potential Bond in people's minds.
With Daniel Craig signing off as the iconic British secret agent after the upcoming film No Time to Die, the role is up for grabs, and the success of Bridgerton has made Page a more likely candidate. According to Variety, the British betting firm Ladbrokes has set odds on Page getting tapped to play 007 at 5/1, up from much longer 40/1 odds before the show premiered. (The highest odds are still on Tom Hardy, who is sitting at 6/4). 
During a recent appearance on The Tonight Show Starring Jimmy Fallon, Page weighed in on the Bond rumors.
It's because he's a Brit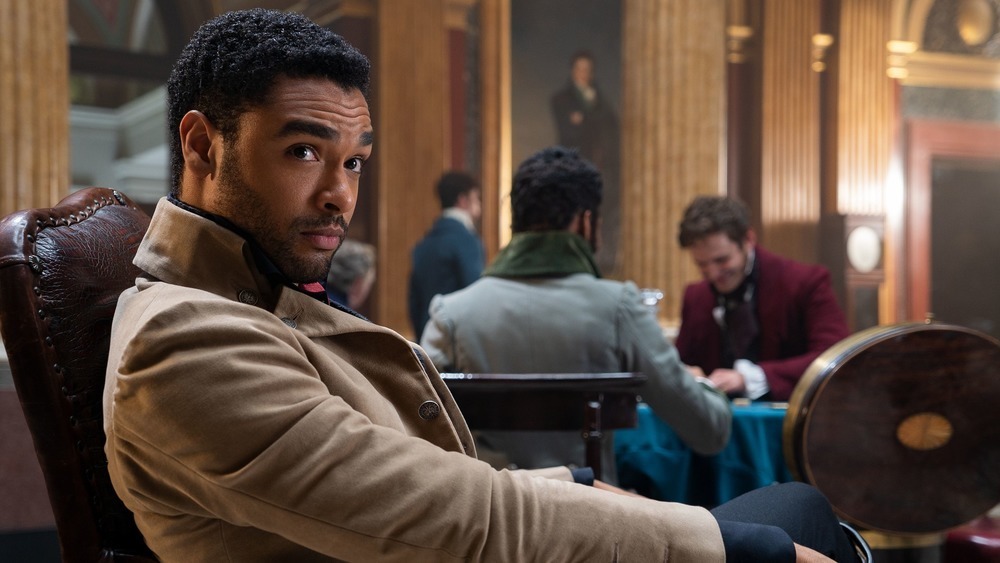 Netflix
When Fallon asked Page about the internet wanting him to be Bond, the actor was charmingly self-effacing. "I think the internet thinks a lot of things, and that's one of the more pleasant ones, so I'm pleased as far as that goes," he said.
Page went on to basically (somewhat jokingly) say that people are mostly just saying he should be Bond because he's British, which happens to many British actors. "I think there might be an element of cultural translation to be done here," he said. "Like, if you're a Brit and you do something of any kind of renown that people regard well, then people start saying the 'B' word." There's actually some truth to this: A Ladbrokes representative told Variety that Bond odds improved for Game of Thrones alum Richard Madden (who's from Scotland, which is in Britain) after the hit BBC-Netflix series Bodyguard. 
"It's like a merit badge, you get the 'B' word merit badge," Page continued. "But I don't think it's much more than that. I'm very, very glad to have the badge. I'm glad to be in such wonderful company of people who have the badge. But it's a badge."
So, it sounds like Page isn't getting his hopes up for the job, and no one has asked him to audition just yet. But it'll be a few years before there's a new Bond, and Page has plenty of time to build even more heat against potential candidates for the gig. Hear that, Tom Hardy? Regé-Jean Page is coming for your tux!