Bridgerton Fans Just Got The News They'd Been Hoping For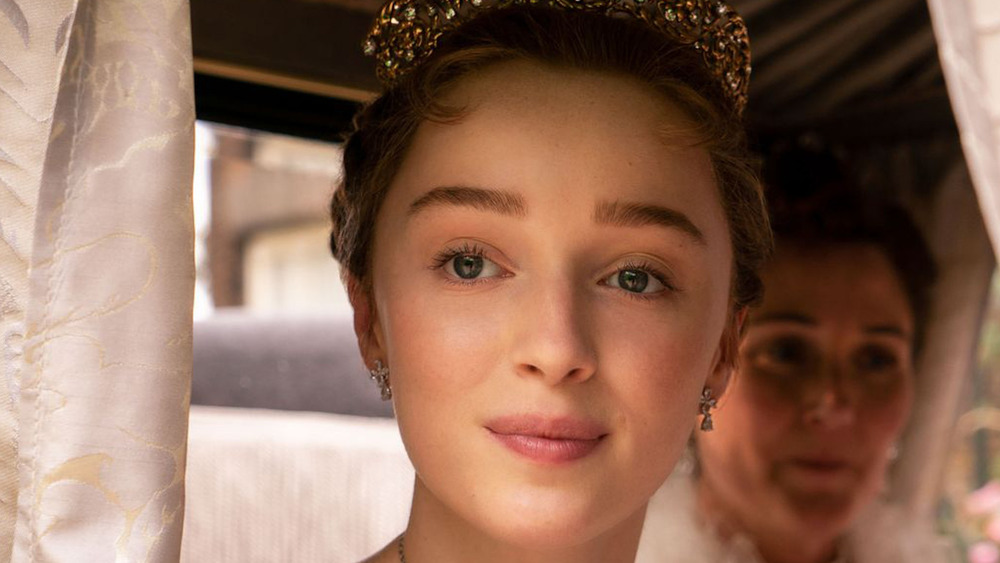 Netflix
Get ready to spend more time in the 'ton.
According to an interview with executive producers Shonda Rhimes and Betsy Beers, their protege Chris Van Dusen's buzzy, steamy Netflix series Bridgerton is here to stay. As Vanity Fair exclusively reports, the streamer — which has already renewed Bridgerton for its second season — has also picked up the Regency-era drama for its third and fourth seasons.
When the first season of Bridgerton premiered on Christmas Day 2020, its soapy romantic plotlines — which, in the first season, concerned eligible bachelorette Daphne Bridgerton's (Phoebe Dynevor) relationship with the brooding, smoldering Duke of Hastings, Simon (Regé-Jean Page) — drew viewers in right away, making it one of Netflix's biggest hits to date. Clearly, the streamer is betting big on Bridgerton even before its second season premieres, which should come as no surprise to fans who loved its debut. Here's what Rhimes and Beers had to say about Bridgerton's bright future in their Vanity Fair feature.
Shonda Rhimes and Betsy Beers discussed the strange circumstances surrounding Bridgerton's debut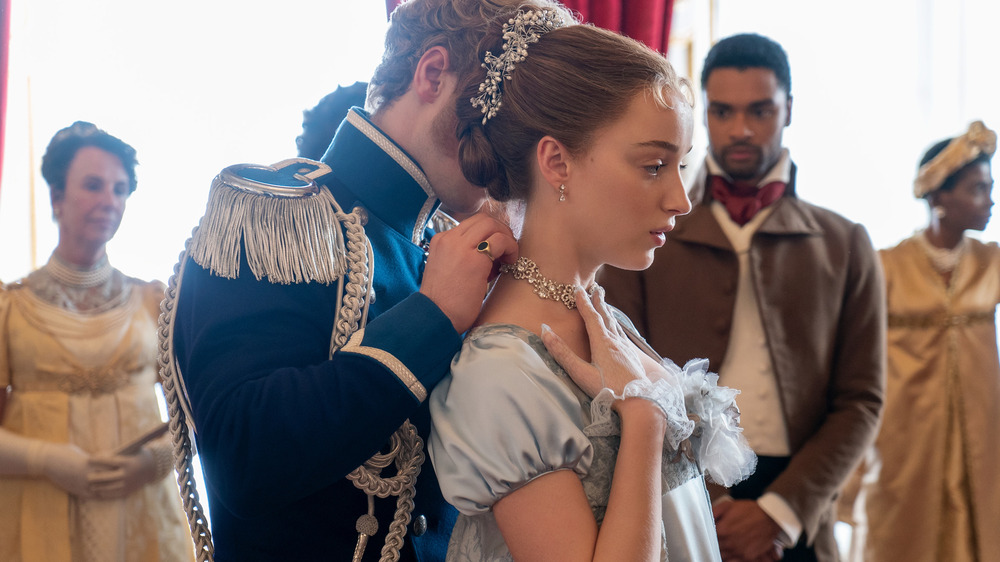 Netflix
Bridgerton's overwhelming success isn't exactly a new experience for Rhimes and Beers — in the duo's 19 year partnership, they've produced hits like Grey's Anatomy, Private Practice, Scandal, and How to Get Away with Murder. However, as they told Vanity Fair, they think there might be a specific reason why Bridgerton became such an immediate success: the pandemic, which has kept people in their homes since March of 2020.
"With the pandemic and all the stuff that got postponed, I honestly don't know that I was thinking about how it was going to do," Rhymes admitted. "We were more truly focused on wanting the show to be really good." Beers agreed, bringing up another interesting point: "The hard thing over the pandemic was actually really understanding the number of people who were watching. It felt very abstract to me."
"Because we were trapped in our houses!" Rhimes continued. "I also think for us, we don't focus on the things that we can't control. We could drive people crazy in marketing, but we couldn't have any control over who watched."
What drew Shonda Rhimes and Betsy Beers to Bridgerton?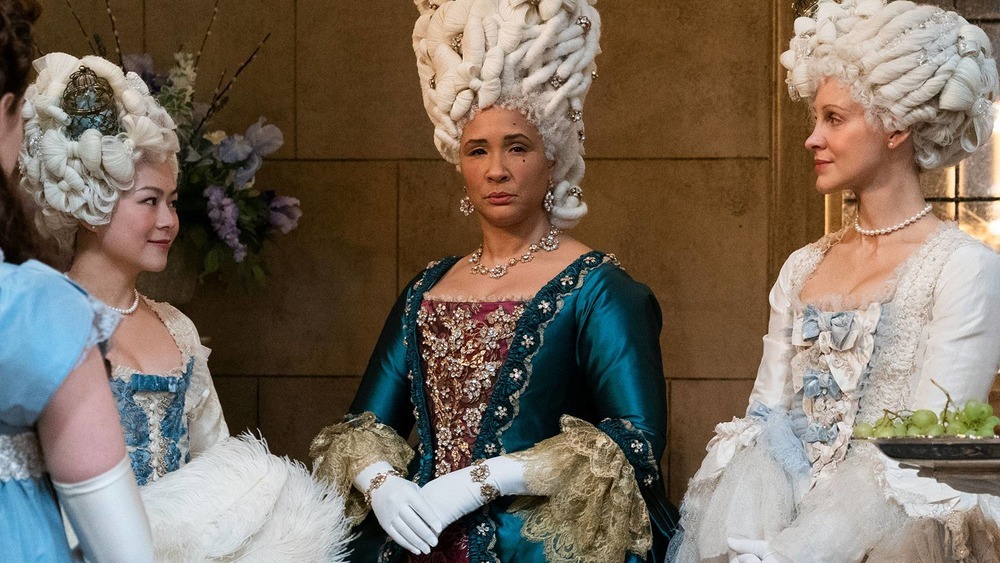 Netflix
So what made these two television all-stars want to bring Bridgerton to the small screen? As fans know, the team, along with showrunner and creator Van Dusen, adapted the books from Julia Quinn's series of romance novels; the first season is based on The Duke and I, while the second will follow The Viscount Who Loved Me and focus on Jonathan Bailey's Anthony Bridgerton. (Using that logic, seasons three and four will adapt An Offer From a Gentleman and Romancing Mr. Bridgerton, respectively.)
"Betsy and I were really obsessed with Bridgerton from the time that I found the books and forced her to read all of them," Rhimes revealed. "We had been very focused on this as a project. We have a bunch of other projects going at the same time, but we had really been specific about this one. We knew what we wanted it to be."
The duo is no stranger to television focused on female characters — as Vanity Fair notes, Beers previously told the outlet that Grey's Anatomy represented a "have-it-all universe for women" where "you could be good at your job, you could be competitive, you could be dark and interesting" — and Bridgerton is no exception.
"It sounds so different because it's Regency and it's costumes," Beers said. "But for us, I think the story was very much the kind of story that we love to tell. When Shonda described the concept of the series of books, part of my brain said: This is so obviously a series, because the genius of this woman having so many children is that they all need to get married, and they all should be marrying for love. The mark of something delightful, I think, is when you can't see the end. There's also something about telling a story that has incredibly modern aspects to it but in a period [setting], which makes it strangely more relaxing for a lot of people. It's wish fulfillment, but at the same time it's about a woman finding who she is."
The first season of Bridgerton is available to stream on Netflix now, and luckily for fans, there's plenty more to come.