Why Jenna From The Stand In Looks So Familiar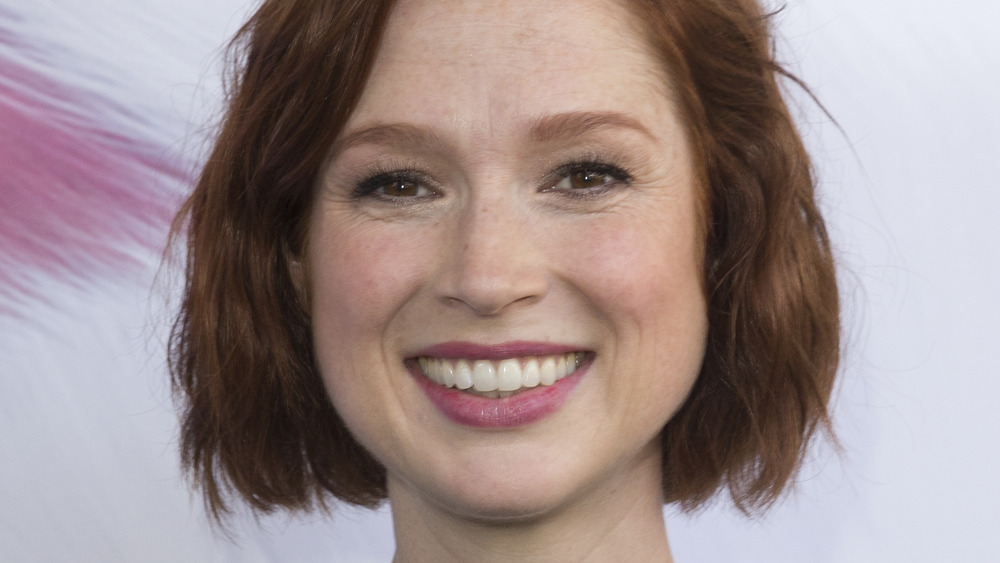 Shutterstock
The 2020 Drew Barrymore film, The Stand In, was initially panned by critics and audiences alike, currently holding a dismal 17% audience score and 31% critic consensus on Rotten Tomatoes. The movie has Barrymore playing double-duty as both troubled starlet Candy Black and her lookalike stand in, Paula. Paula takes Candy's place in her court-mandated rehab and soon, other parts of her life as well. Unsurprisingly, things don't go as planned, and hijinks ensue. 
The Stand In may have failed to make an impression at both the box office and with audiences, but it at least managed to include an impressive cast. Along with Barrymore, the film features Hollywood legends Holland Taylor and Richard Kind, as well as popular comedians TJ Miller, Andrew Rannels, and Michelle Buteau. Another notable cast member in The Stand In is the always lovable Ellie Kemper, playing Candy's co-star Jenna. Comedy fans may recognize Kemper, but may not know just how impressive her list of acting credits is.
Ellie Kemper played Erin on The Office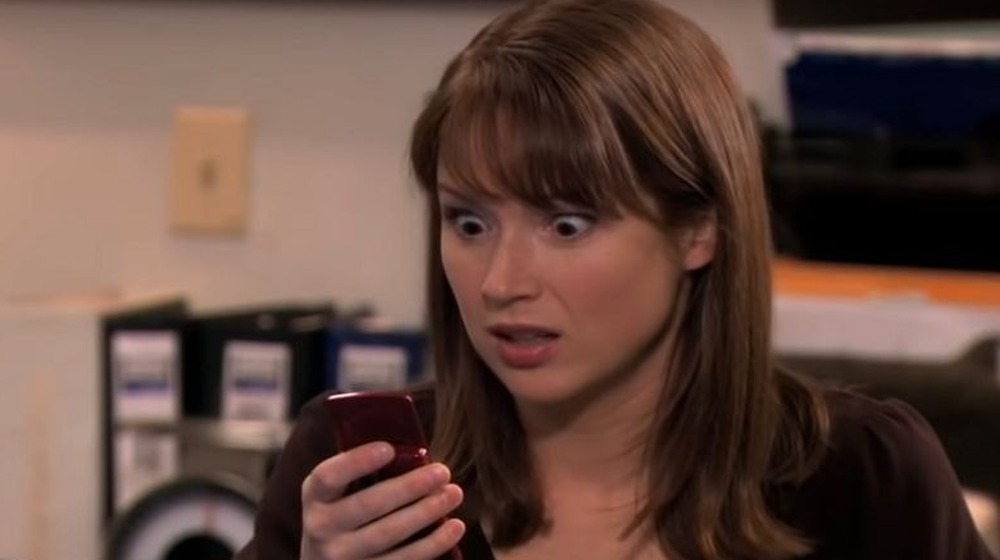 NBC/Universal
Ellie Kemper is best known to many for her time on The Office staring as Erin Hannon.  Erin joins the Scranton squad in season 5 to replace Pam Beesley as receptionist, after Pam bravely follows Michael to the Michael Scott Paper Company.  Unlike most of the workers at Dunder Mifflin, Erin loves her job and admires her co-workers. She later becomes a love interest to both Ed Helm's angry, Cornell-educated Andy, and Zach Woods' dull-yet-neurotic Gabe. The character's kindness and childlike awe make her a fan favorite, and Kemper's talent at improv comedy make her a standout in an already incredibly talented comedic cast. 
Kemper plays Erin through the rest of series. However,, she was originally only slated to do a four-episode arc as Erin, but she was so beloved by fans that The Office's showrunners decided to bring her on as a full-time character. In an interview with her alma mater Princeton, Kemper shared her joy at becoming a cast member, saying, "I am a huge fan of the show. Being on set with them is like being in a dream, except the dream is real and I can reach out and touch them" (via Princeton Alumni Weekly).
Kemper was the star of Unbreakable Kimmy Schmidt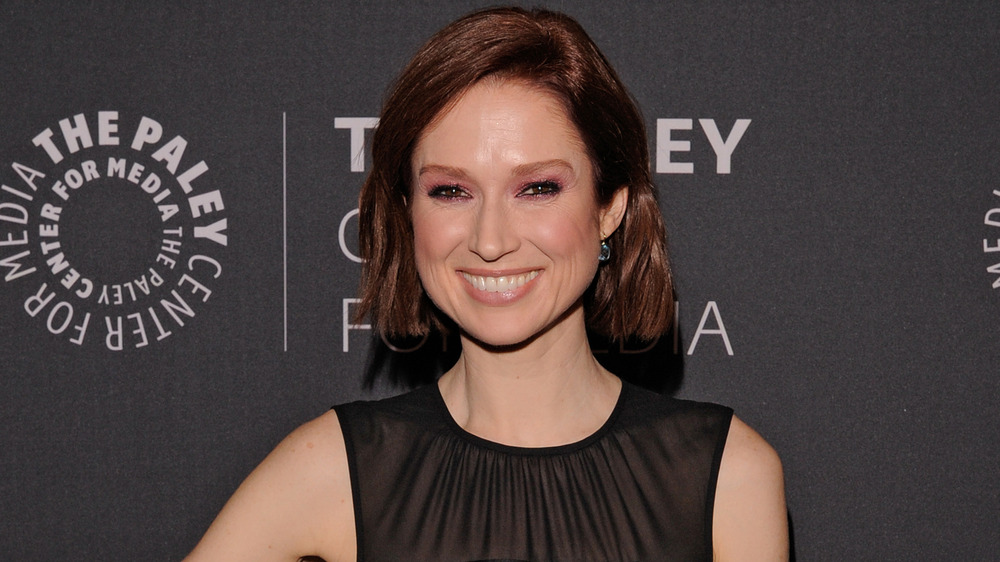 Shutterstock
While The Office may have been Ellie Kemper's big break, that was only the beginning for the actress. In 2015, she got her first headlining role, starring as the titular Kimmy Schmidt in the Netflix Original series, Unbreakable Kimmy Schmidt. Fans loved Kemper's hilarious and adorable portrayal of a former doomsday cult member who is rescued from a bunker and attempts to live a normal life in New York City. The show ran for four seasons and spawned an Emmy-nominated Netflix original film, Unbreakable Kimmy Schmidt: Kimmy vs the Reverend.
Apart from her role as Kimmy, Kemper has flexed her comedic chops in numerous other hit projects, including Heather in The Mindy Project, reuniting with fellow The Office alum Mindy Kaling. Audiences may also know Kemper from role as Ms. Grigg's in 2012's 21 Jump Street, and Becca in 2012's Bridesmaids. She also will star in the upcoming reboot of '90s classic Home Alone, which will premiere on streaming giant Disney+.
Regardless of the role, Kemper always wows audiences with her hilarious performances, and we can't wait to see what she does next.