This Character On The Office Was Never Meant To Stay Until The Finale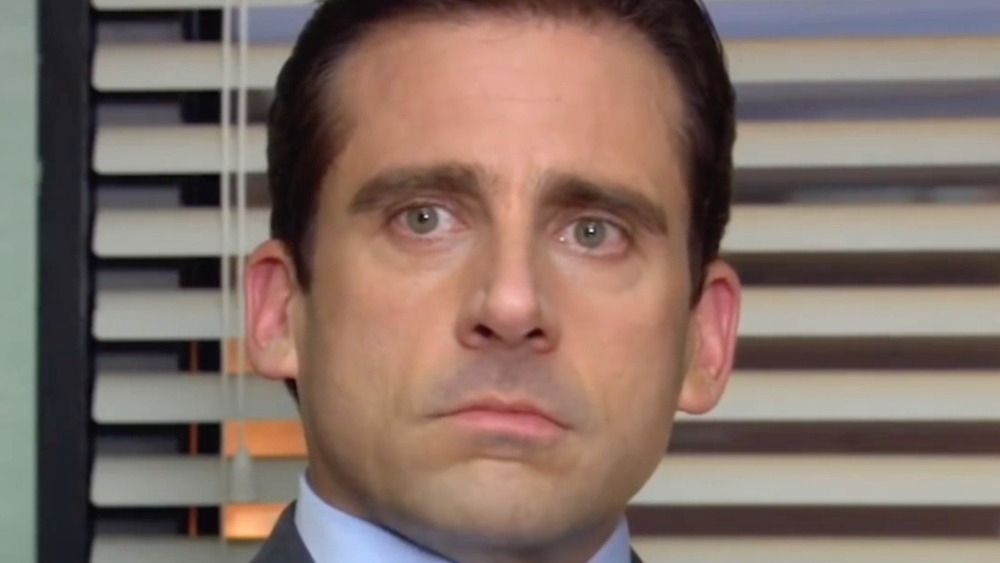 NBC
Erin (Ellie Kemper) might have joined The Office in season 5, but it didn't long for her to become a valued member of the Dunder Mifflin family. While she was originally brought on as a replacement receptionist for Pam (Jenna Fischer), over time, Erin became one of the most important characters on the show. She was also a strong fan-favorite, due in no part to her natural likeability, awkwardness, and goofy personality.
Erin certainly had her fair share of memorable moments in The Office. The creators even considered giving her a surprising workplace romance at one point, but Pam and Jim (John Krasinski) were never going to be dethroned as the paper company's power couple. Considering Erin's impact, it's strange to learn that the creators didn't have big plans for her in the beginning. Kemper was originally hired in a short-term capacity, only to make such a grand impression on everyone that they kept her around until the finale.
Erin was only supposed to be on a few episodes of The Office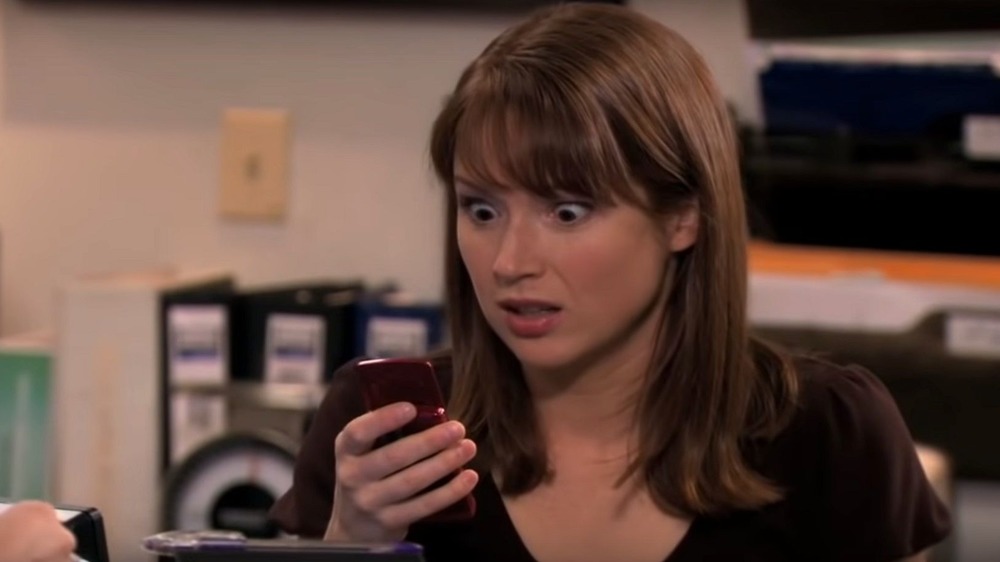 NBC
In an interview with AV Club (via CheatSheet), Ellie Kemper revealed that Erin was initially written as a background player for four episodes of The Office. However, the story evolved and she was included in a further two installments, which eventually led to the character becoming a mainstay. According to Kemper, her long-term status wasn't planned, and she stated that "extraordinary good luck and timing" were the deciding factors for her sticking around. Kemper was delighted to be kept on. In the same interview, she revealed that the biggest fear for any performer in a sitcom is that their character will leave.
Kemper also shared that Erin underwent some transformations from how the character was originally written. During the audition stages, the bubbly receptionist was more straight-laced, grounded, and sarcastic. As fans know, Erin turned out to be much more upbeat and weird as The Office's story progressed, which was probably the best decision in the end.