Will We Ever See A Bridesmaids 2?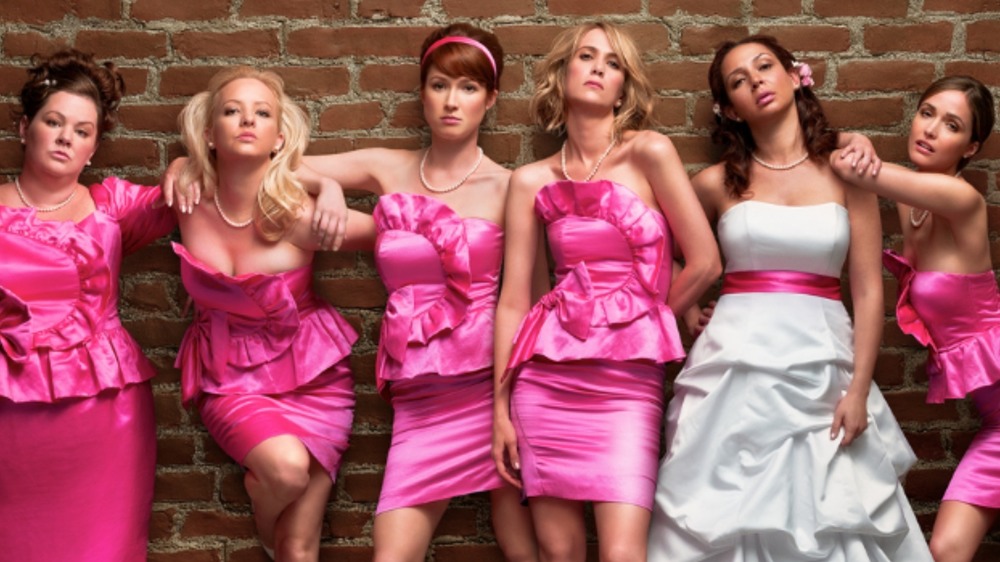 Bridesmaids' mix of comedic female star power and outrageously relatable humor made it one of the most memorable films of the last decade. Originally touted as the female counterpoint to The Hangover (via MTV), that comparison doesn't do the irreverent comedy, or its writing and acting team justice. For the first time, women saw themselves, their friendships, their personalities on screen, and not in the reprimanding parent role that is basically the downer to "the boys will be boys" trope. 
Featuring powerhouse comedians Kirsten Wiig (who co-wrote the script), Maya Rudolph, Melissa McCarthy, Ellie Kemper, and Wendy McLendon-Covey, along with a hilarious comedic turn from the actress Rose Byrne, Bridesmaids is still referenced and quoted today (who can forget that scene in the dress shop), paving the way for the slew of female-driven comedies that would go on to follow it, including films like Girls Trip and Trainwreck.
While fans (and studio heads) may be clamoring for a sequel to the critically and commercially successful film, neither Wiig nor director Paul Feig have committed to a follow-up to the film. 
Bridesmaids is a complete story and doesn't lend itself to a sequel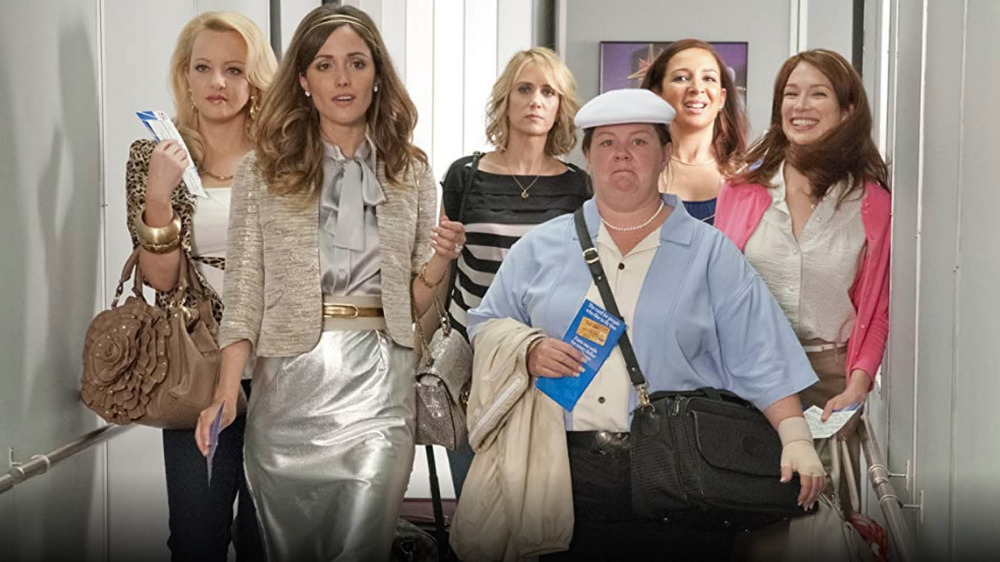 Speaking to Collider in 2020, Paul Feig explained that in order to produce a sequel to Bridesmaids, there needs to be something for the audience to invest in emotionally. He revealed, "The reason that movie worked is because it was about Kristen Wiig's character who was a very confident person before the movie began who has this total crash because her bakery goes out of business and everything falls apart in her life." Adding, "So we meet her and she's a disaster. She's desperately trying to hang onto this one thing, which is her friendship with Maya Rudolph's character, and that takes her through the fire. That's why all this stuff happens, because she's just acting out and trying desperately to save things, and by the end she heals herself, as much as you can. That's what you latch onto in that film."
Feig goes on to explain that there needs to be more than a "funny wedding" for a movie to be great.
He told the outlet,"I've seen those movies a million times and some of them are good and some of them are like okay whatever. It's obviously up to Kristen, she's the keeper of the keys on that, but it would have to be something that you can emotionally engage in again and not just go, 'It's Megan's crazy wedding in the Bahamas!' and all kinds of hijinks happen."
Kristen Wiig and her Bridesmaids writing partner have new projects for fans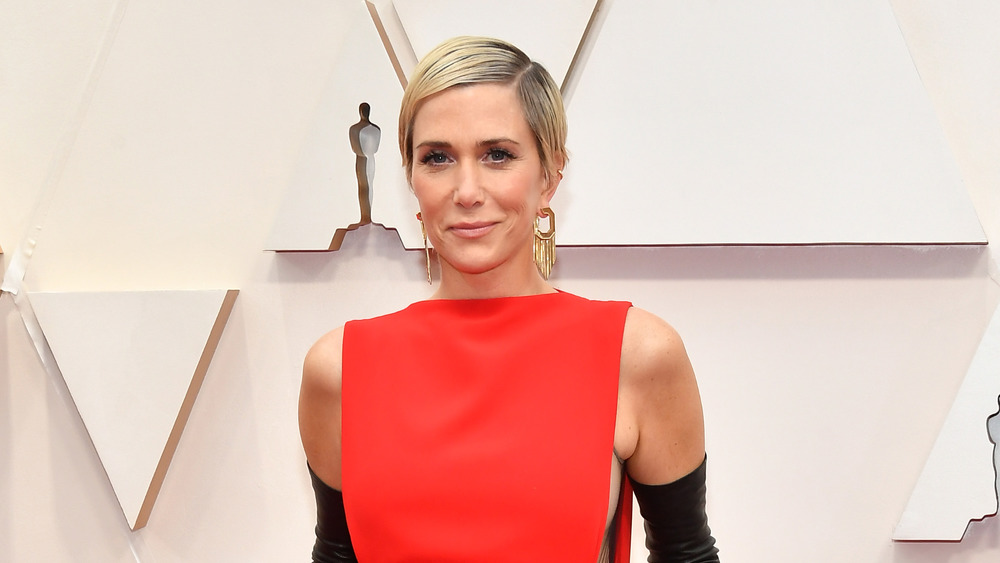 Amy Sussman/Getty Images
Writer and comedian Kristen Wiig is even more adamant than Feig about the unlikelihood of a Bridesmaids sequel. When asked about the possibility during SiriusXM's Town Hall in February 2021, she said, "We have said we weren't really interested in, like, going back and writing another one."
Wiig is quick to deny any bad feelings towards the film, saying, "I just don't want it to be translated as a negative thing, because we obviously love the movie. ... We feel like we told that story and we were just so excited to do other things."
While a Bridesmaids sequel is off the table, Wiig and her co-writer from the project Annie Mumolo may have the next best thing for those hungry for more irreverent girls' trips. The two teamed up for this year's Barb and Star Go to Vista Del Mar — a comedy about two best friends from the Midwest who vacation to the titular Florida city. The film has an even sillier sensibility than Bridesmaids, complete with musical sequences and characters inspired by their love of "middle-aged women who have crazy wigs," in Wiig's words.
Speaking to the New York Times, Wiig says the two will continue to collaborate. "We'll always do stuff together. Who knows what the next thing will be? I don't know. But there will be something on the horizon."