The Best Binge-Worthy TV Shows Of 2021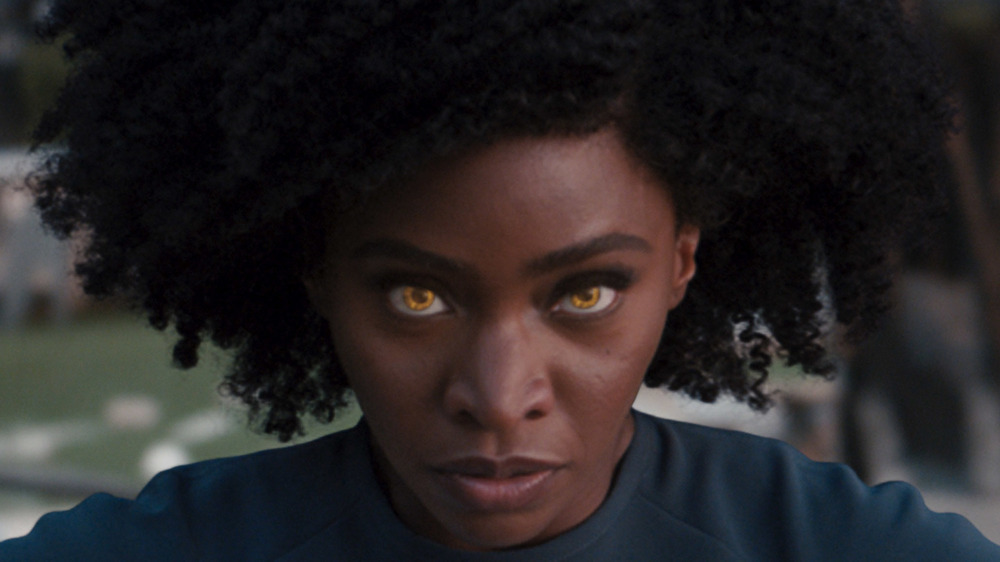 Marvel Studios/Disney+
If you click a link and buy a product or service from a merchant, we may be paid an affiliate commission.
After a year that saw TV and film production halted around the globe due to the COVID-19 pandemic, television is rebounding in a big way. While we're not quite at the same level of output as we were before — just take a look at the number and caliber of the weekly new releases on Netflix and you can see that even the uber-popular streaming service is still attempting to get back up to speed — it's kind of nice not to be overwhelmed by so many options all the time. Even so, there are still plenty of binge-worthy shows that have managed to capture our attention and help us pass the time this year with even more on the way.
So to help you figure out what is worth watching, we've gathered up the very best shows of the year in one handy list. From superhero dramas and teen-centric series to true crime programs and excellent comedies, these are the best binge-worthy TV shows of 2021.
WandaVision (Disney+)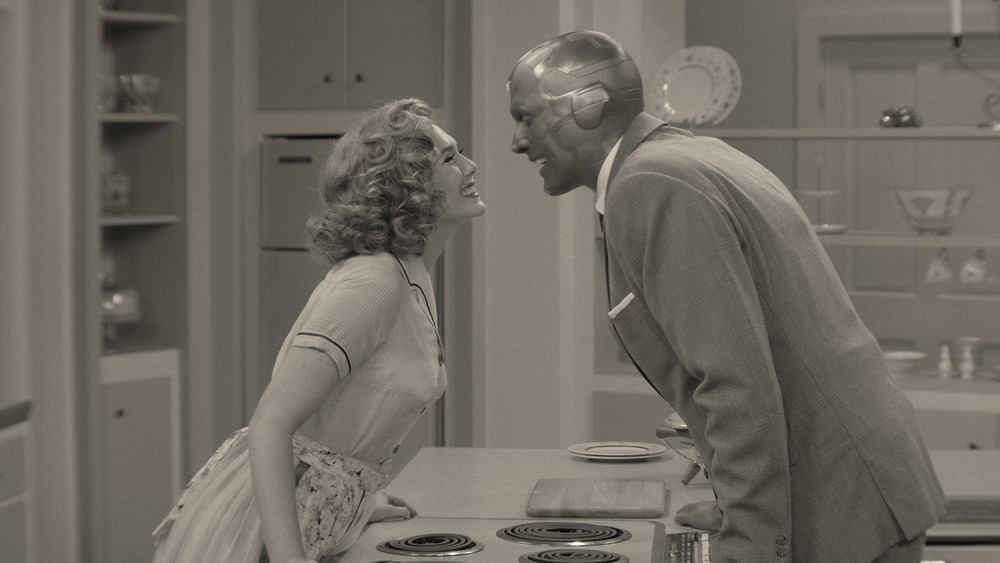 Marvel Studios
When Marvel Studios first announced plans to develop multiple limited series for Disney+ that would officially be part of the ongoing arc of the Marvel Cinematic Universe, we weren't sure what to expect. We hoped, of course, that the shows would reach the same heights as the movies, but we were understandably cautious. It turns out that we worried for nothing. WandaVision, which stars Elizabeth Olsen and Paul Bettany as their Marvel characters — Wanda Maximoff, aka Scarlet Witch, and Vision, respectively — adds some much-needed depth to two of the MCU's most intriguing and powerful supporting characters, and in doing so has become must-see TV.
A high-concept series that blends the hallmarks of classic TV sitcoms with Marvel's familiar high-quality storytelling and amazing visuals, the nine-episode limited series finds Wanda and Vision living a quiet life in the suburbs as a married couple. However, it soon becomes clear that something is very wrong in the small town of Westview, a realization that gives way to a deeply moving and poignant story about trauma and grief. This isn't your typical Marvel product, and that's what makes it stand out.
Lupin (Netflix)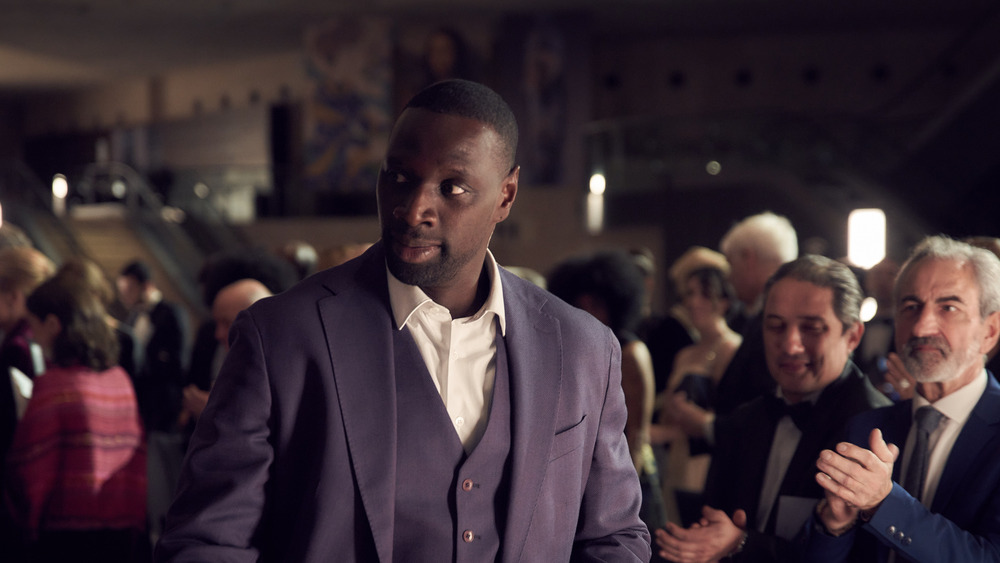 Netflix
Easily one of the most intriguing new shows of 2021, Lupin burst onto the scene in mid-January and took the world by storm. Much like the beloved British series Sherlock, the series updates a classic literary character, the gentleman burglar and master of disguise Arsène Lupin, for the modern day. However, unlike Sherlock, the lead actor is not portraying said character. Omar Sy stars in the French show as Assane Diop, a fan of the enigmatic gentleman thief who has taken everything he's learned from Maurice Leblanc's novels and short stories about the master of disguise and uses the tricks on the page to his advantage in real life. When the show picks up, Assane is attempting to avenge his father, who was framed 25 years prior by the wealthy family for whom he worked, but things don't go as smoothly as he'd planned, leading to some serious trouble. The first half of Lupin's first season is out now, while the second half is coming this summer.
The Investigation (HBO Max)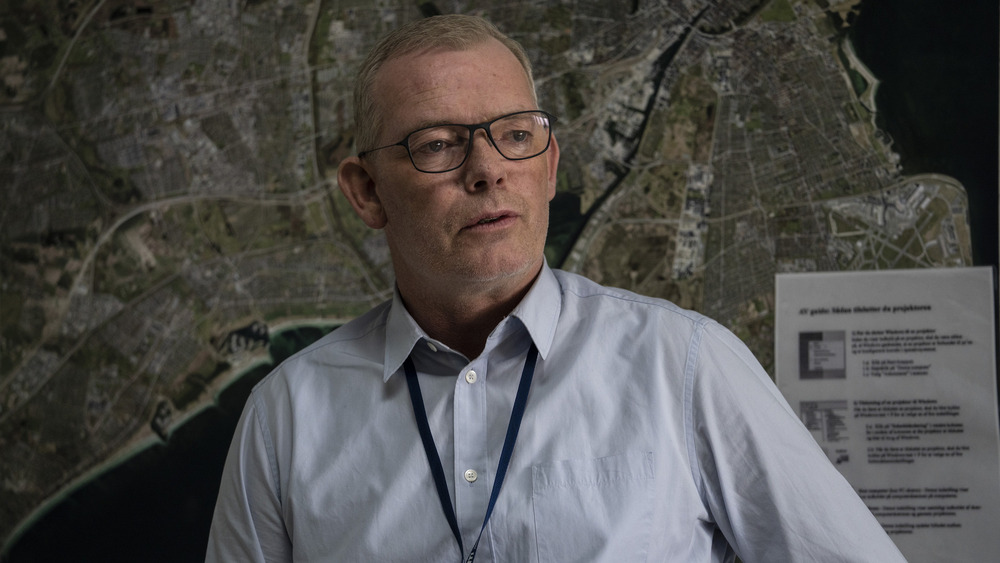 Per Arnesen/HBO
The Investigation is a true crime drama unlike any other. The Danish series, which comes from Tobias Lindholm (Borgen) and is available via HBO Max, dramatizes the investigation into the highly publicized 2017 murder of Swedish journalist Kim Wall, who was killed aboard a submarine near Denmark while working on a story. Media coverage of the investigation focused a lot on Wall's killer, Peter Madsen, but The Investigation opts to never show his face or refer to him by name, preferring to focus on the dedicated men and women—the detectives and divers and many others—who worked tirelessly to solve the case and bring Madsen to justice. This approach to storytelling is what ultimately separates The Investigation from so many other crime series like it, which all too often highlight the gruesomeness of the subject matter or focus too much on the perpetrator instead of the victim, essentially turning tragedy into entertainment with little regard for the human cost. If you're looking for a new true crime series to binge this year, this one is it.
Ginny & Georgia (Netflix)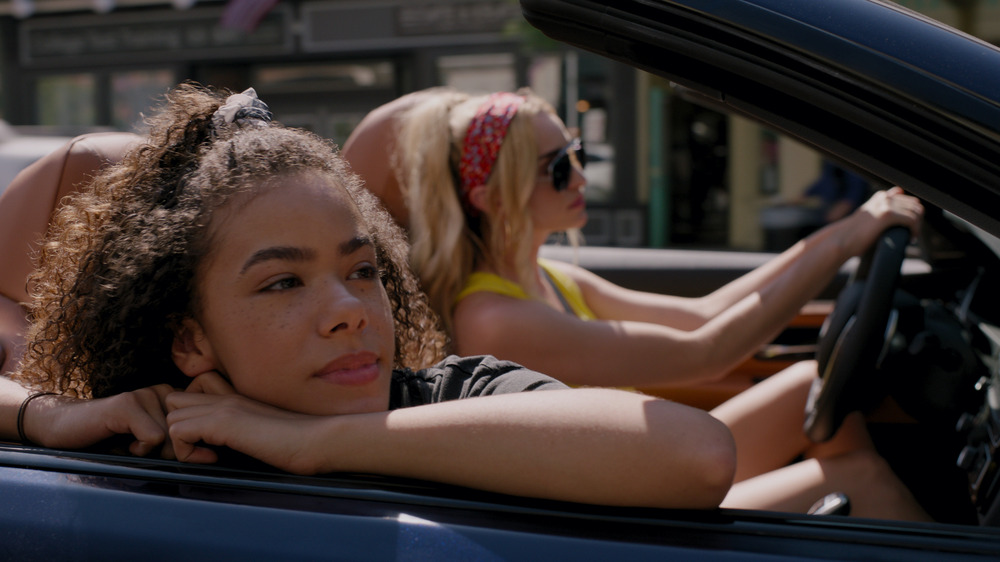 Netflix
With a charming New England setting, a young mother who gave birth to a daughter when she was still a teen herself, and frequent investigations of wealth and privilege, Ginny & Georgia has rightfully been compared to the heartfelt WB-turned-CW dramedy Gilmore Girls. But while Rory and Lorelai were best friends who stuck together through thick and thin, the mother-daughter duo at the center of Netflix's ambitious new dramedy often find themselves butting heads. Ginny (Antonia Gentry), a biracial teen who doesn't feel like she fits in and longs for a stable home life, has come to silently resent her beautiful and confident mother (Brianne Howey), who has mastered the art of assimilation after moving their small family all over the country in search of a better life than the one she grew up with. 
Over the course of the show's 10 episodes, Ginny and Georgia's relationship frays more and more, even as it becomes obvious that Ginny is far more like her mother than she ever realized. While it can be overwhelming to try to keep track of everything the show throws at you during the course of its first season — there is so much going on as the writers introduce several ambitious and overlapping storylines — the show's pace and excellent performances make it a breezy binge.
The Falcon and The Winter Soldier (Disney+)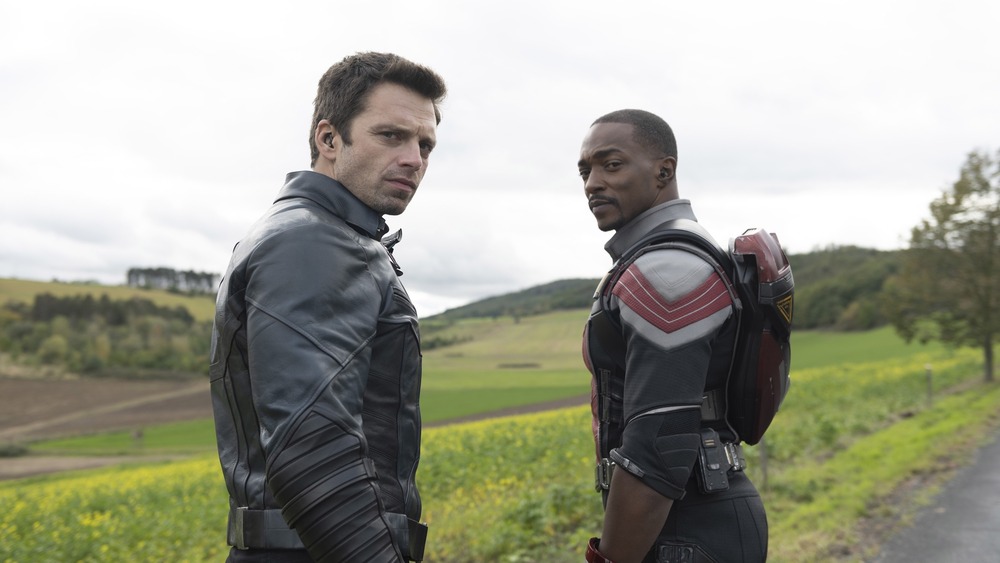 Julie Vrabelova/Marvel Studios
While WandaVision turned the MCU on its head and proved the Marvel machine could produce compelling projects that mostly exist outside the confines of the traditional superhero story, The Falcon and The Winter Soldier, the second Marvel show to debut on Disney+, is more or less a return to form. Starring Anthony Mackie and Sebastian Stan as their fan-favorite characters Sam Wilson (Falcon) and Bucky Barnes (The Winter Soldier), the six-episode drama is set six months after the events of Avengers: Endgame and finds the two bickering best friends of Steve Rogers (Chris Evans) starring in their own version of an action-heavy buddy comedy. 
As the two men struggle to find their places after the Blip, they reunite to take down a mysterious group of super-soldiers known as the Flag-Smashers. But they're hindered in their endeavor by John Walker (Wyatt Russell), the U.S. government's choice to replace Steve as Captain America. While the show is action heavy, featuring incredible fight sequences on par with the Marvel films, the series also digs deep into both men's personal stories. Bucky is contending with his lingering trauma from being a brainwashed HYDRA killing machine while Sam comes face to face with what it means to be a Black man in America and whether he wants to take up the Captain America shield and stand up as a symbol of a country that won't stand up for him. It's another home run for Marvel.
Resident Alien (Syfy)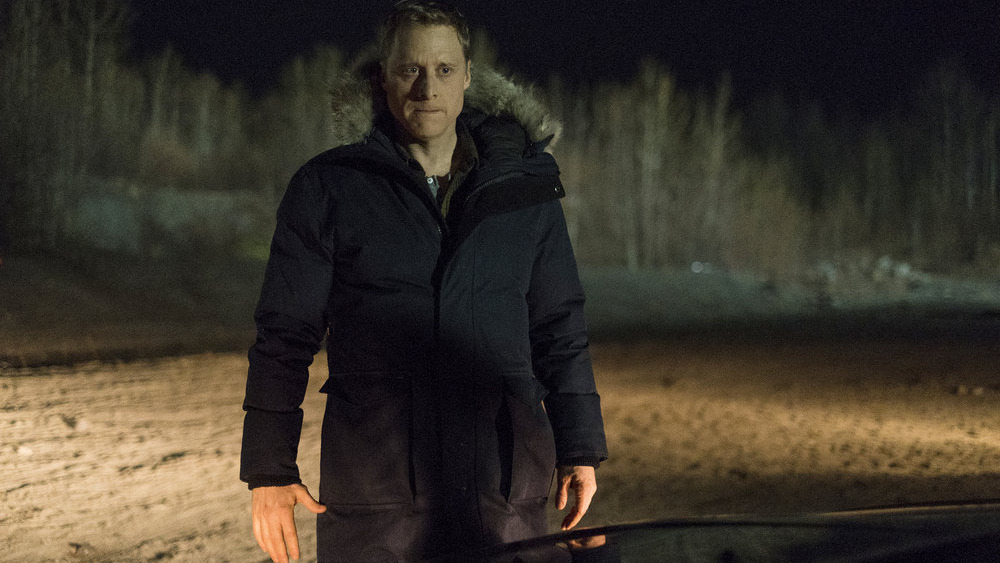 Ginny and Georgia in a convertible
A somewhat genre-defying but delightful new series, Resident Alien is based on the Dark Horse comic of the same name and stars the excellent Alan Tudyk as an alien who assumes the form of Harry Vanderspeigle, a small town doctor in the mountain community of Patience, Colorado, after crashing to Earth. As "Harry" attempts to find and repair his ship so he can go through with his original objective of wiping out all of humanity, he attempts to blend into his surroundings but struggles because of misunderstandings and missing social cues. It's a real showcase for Tudyk, who is doing what he does best as he leans into everything you'd expect from an alien stuck inside a human body, but besides the physical comedy of it all, the hour-long show keeps revealing new layers to its story, further blending sci-fi, comedy, drama, and the medical show genres to form a unique series that is unlike anything we've seen before.
Beartown (HBO Max)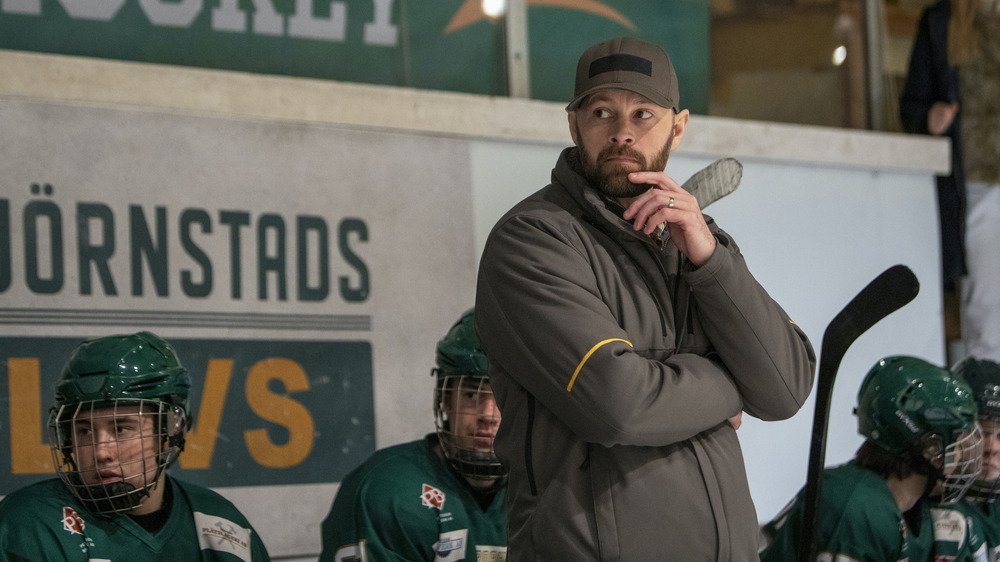 Niklas Maupoix/HBO
Based on executive producer Fredrik Backman's best-selling novel of the same name, Beartown is an international import from Sweden that is not to be missed. The chilling HBO Europe limited series — available to stream on HBO Max — follows Peter Andersson (Ulf Stenberg), a retired NHL player mourning the loss of a child, who returns to his hometown of Bjornstad (which translates to Beartown) to coach the town's semi-professional hockey team. But when he discovers that they're as run-down and washed up as the depressing small town itself, he angles to coach the junior team, which has a rising star (Oliver Dufåker's Kevin) and could be his best chance to support his family and save his career. But when a violent and traumatic act disrupts the quiet atmosphere of Beartown, it threatens to destroy not just Peter's family and the hockey team but the entire town while casting everyone in a new light. You'll have to read subtitles for this one, but it's worth it.
Superman & Lois (The CW)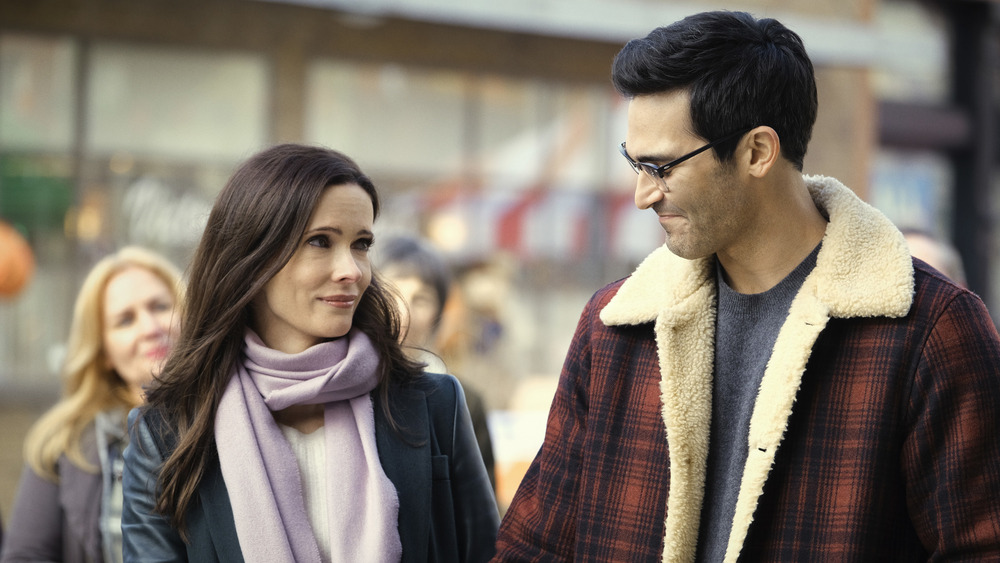 Bettina Strauss/The CW
Our first reaction to yet another CW superhero show was to groan. Haven't we seen enough of these shows by now? How is there still room to grow, especially for characters like Clark Kent and Lois Lane, who have been portrayed on-screen by a number of actors at this point? Well, we were wrong. Again. Starring Tyler Hoechlin and Elizabeth Tulloch and set within The CW's Arrowverse — the same universe as the rest of the network's superhero programs — Superman & Lois is a thoughtful if unlikely new take on the characters, one that forgoes origin stories and flashy superhero moments in favor of digging into the couple as people and as parents. The couple's twin sons play a major role in the narrative, as does Lois' journalism job, and by focusing more on real-life stories to which everyday people can relate, the show seems to have found a way to make viewers show up and care about Superman again. There are still villains, of course, and moments in which Clark gets to be a superhero, but it's not the story we're used to, and that's what makes it interesting.
The best upcoming 2021 shows we can't wait to watch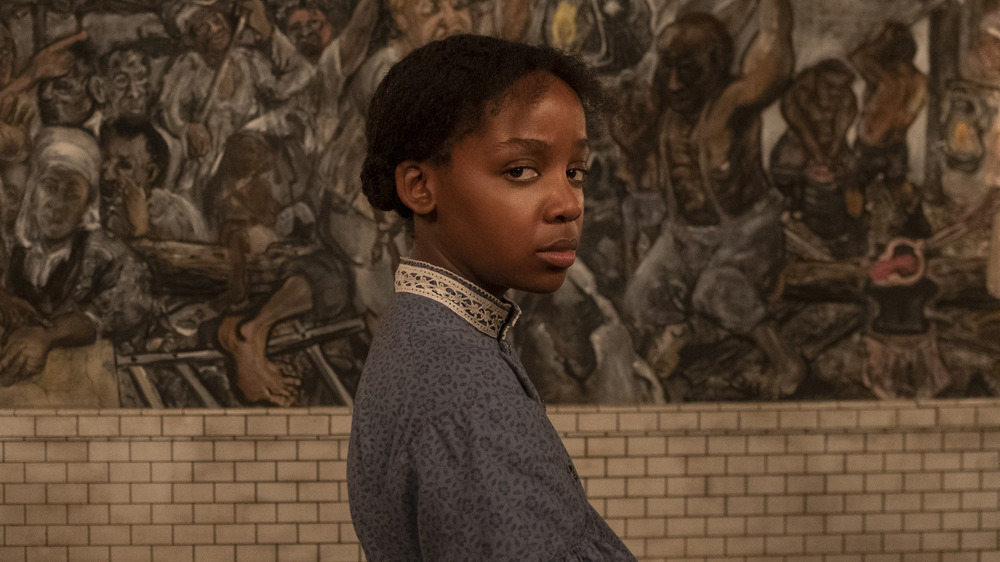 Kyle Kaplan/Amazon Studios
We've only begun to scratch the surface of 2021, which means there are a lot of shows coming down the pike that we're excited to see. That includes Amazon Prime's Them, a new horror anthology series premiering on the streaming service April 9. Produced by Lena Waithe, the show will feature a single stand-alone narrative each season, kicking off with a story about a Black family from North Carolina who moves to an all-white neighborhood in Los Angeles in the 1950s.
We're also looking forward to HBO's seven-part Mare of Easttown, a new limited series that stars Kate Winslet debuting April 18. The show gives off strong Sharp Object vibes as Winslet's central detective investigates a murder in a small town in Pennsylvania. Meanwhile, Netflix's Shadow and Bone, which debuts April 23, adapts and combines Leigh Bardugo's epic fantasy trilogy Shadow and Bone with the heist duology Six of Crows into one fascinating story that digs into the intricacies of magic and reveals a complex story about light and dark, good and evil.
Elsewhere, Amazon Prime's upcoming adaptation of Colson Whitehead's The Underground Railroad, which reimagines the titular railroad as a literal working series of tracks beneath the surface, debuts May 14. Then, on June 11, Marvel's Loki will make its long-awaited debut on Disney+. Tom Hiddleston reprises his fan-favorite role as the God of Mischief for the show, though he'll be the Loki of The Avengers rather than the evolved man from Thor: Ragnarok, as the demi-god famously stole the Tesseract and escaped from custody when Steve (Chris Evans), Scott (Paul Rudd), and Tony (Robert Downey Jr.) traveled back in time in Avengers: Endgame.
As for returning series that we're looking forward to, there's season 4 of The Handmaid's Tale (April 28, Hulu); the shortened third season of Pose (May 2, FX); the final season of Shrill (May 7, Hulu); and the second season of Apple TV+'s animated comedy Central Park (June 25).