The Underground Railroad - What We Know So Far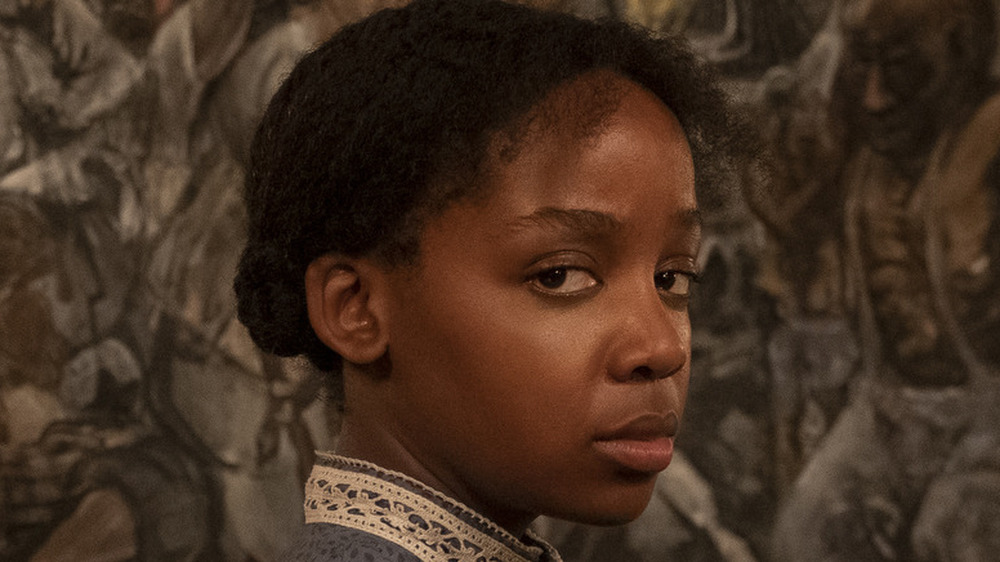 Kyle Kaplan/Amazon Studios
One of the most anticipated new shows of the year is Amazon Prime's The Underground Railroad. Based on Colson Whitehead's Pulitzer Prize-winning novel of the same name, the limited series has been adapted for television by Academy Award winner Barry Jenkins (Moonlight), who also serves as the director of all 10 episodes.
The series is set in the South in an alternate timeline in which the Underground Railroad, in reality a network of secret routes and safe houses, is a literal railroad full of secret tracks and tunnels that wind beneath the surface. The show chronicles the journey of Cora (newcomer Thuso Mbedu), who has escaped from a plantation in Georgia and seeks out the railroad in an attempt to flee the South and find freedom. Along the way she is pursued by a bounty hunter named Ridgeway (Joel Edgerton), who is determined to track her down, especially because her mother, Mabel, is the only person he never caught.
What is the release date for The Underground Railroad?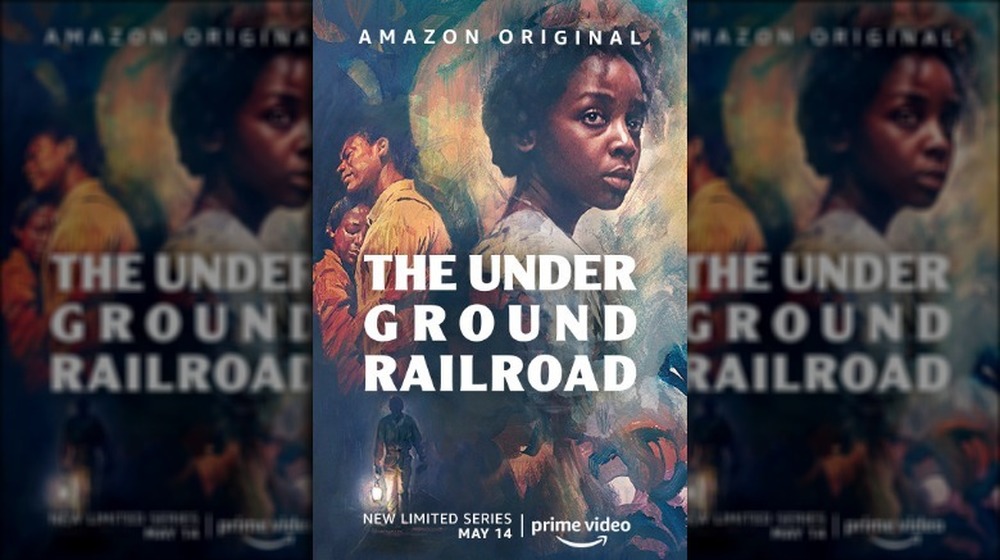 Amazon Studios
Fans of Whitehead's acclaimed novel have been waiting years to see its story brought to life on screen. News first broke all the way back in 2016 that Barry Jenkins was adapting the story for TV, but it wasn't until the summer of 2019 that filming even began on the series. And then the COVID-19 pandemic hit, impacting production. However, in September 2020, Jenkins announced on Twitter that filming on the project had finally been completed. "Day 116 of 116 is complete," he wrote. "At long last, that's a wrap."
It took a while after Jenkins' tweet for Amazon to announce a premiere date for the show, but in February 2021, the streaming service finally revealed that the 10-episode limited drama series would debut on May 14. However, it remains to be seen if the show will debut all at once or be released weekly.
Who is in the cast of The Underground Railroad?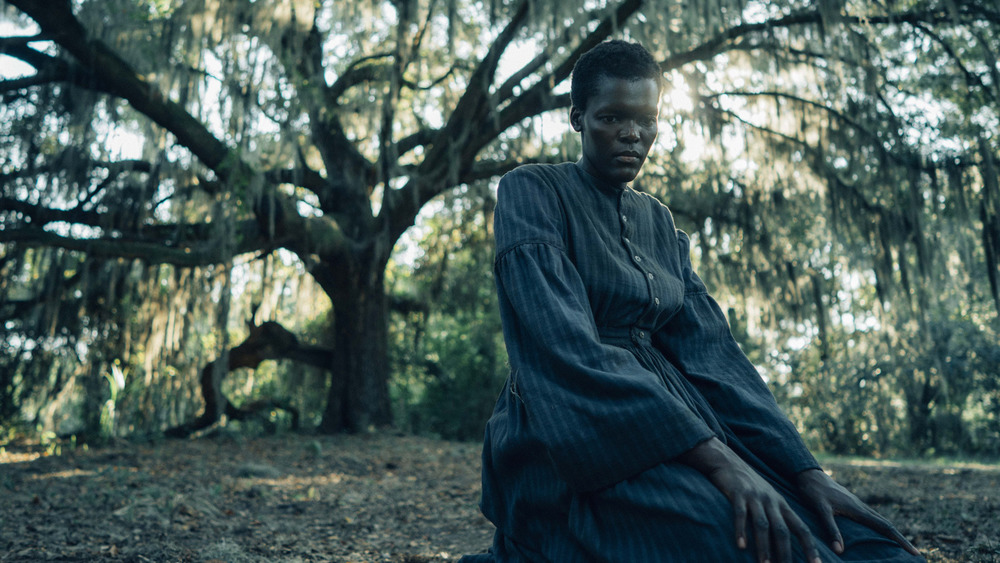 Atsushi Nishijima/Amazon Studios
The cast of The Underground Railroad is led by South African actress Thuso Mbedu, who is making her international/U.S. debut as the escaped slave Cora. As previously mentioned, Joel Edgerton will portray Ridgeway, the determined bounty hunter who pursues Cora in an attempt to return her to the plantation from which she escaped. Elsewhere, Sheila Atim plays Mabel, Cora's mother who escaped and left her behind; Aaron Pierre is Caesar, another slave hoping to ride the railroad to freedom just like Cora; and Chase W. Dillon portrays Homer, a young Black boy whom Ridgeway purchased as a slave and then set free.
Rounding out the rest of the series' large and impressive cast is William Jackson Harper, Amber Gray, Peter De Jersey, Chukwudi Iwuji, Damon Herriman, Lily Rabe, Irone Singleton, Mychal-Bella Bowman, Marcus "MJ" Gladney Jr., Will Poulter, and Peter Mullan.
Where can I watch the trailer for The Underground Railroad?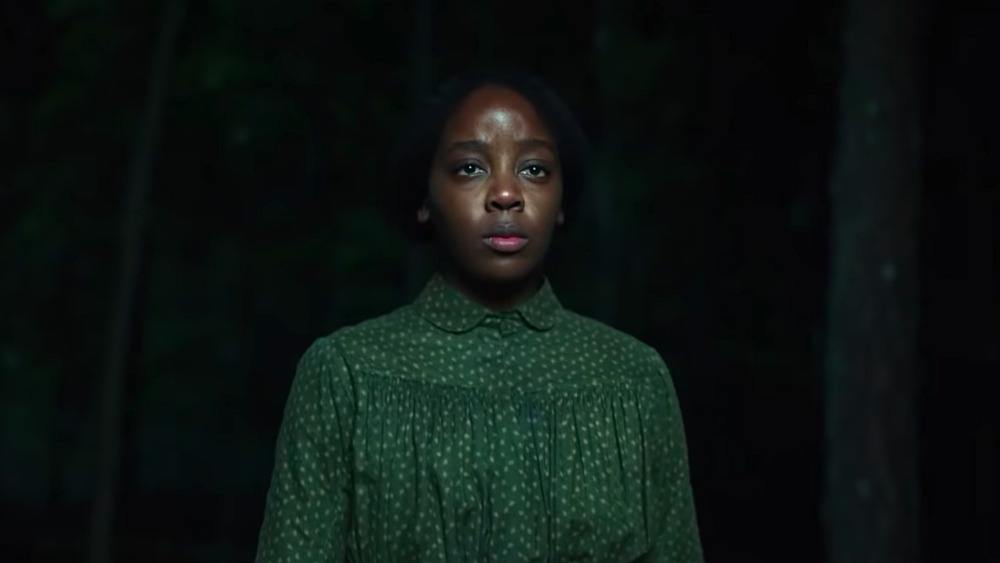 Amazon Studios
Beginning in October 2020, Jenkins began self-releasing moody first looks at The Underground Railroad. However, it wasn't until February 2021 that Amazon released any kind of official trailer for the series. And it is more of a teaser trailer than an actual trailer. At just 30 seconds long (the 45-second YouTube video ends with 15 seconds promoting other Amazon content), the video definitely isn't much, but it does succeed at whetting one's appetite and making viewers want to see more of the show.
The short video opens at a train station where a young girl can be seen being asked if she is free or a runaway, to which she responds, "I'm not sure." From there you can hear a different voice that says, "We are Africans in America. Something new to the history of the world." This plays over a montage of breathtaking footage from the series. Hopefully, as May 14 creeps closer, we'll get a more substantial look at this world and the people who inhabit it.