Emile Hirsch Takes Us Behind The Scenes Of Son, Trollhunters, And More - Exclusive Interview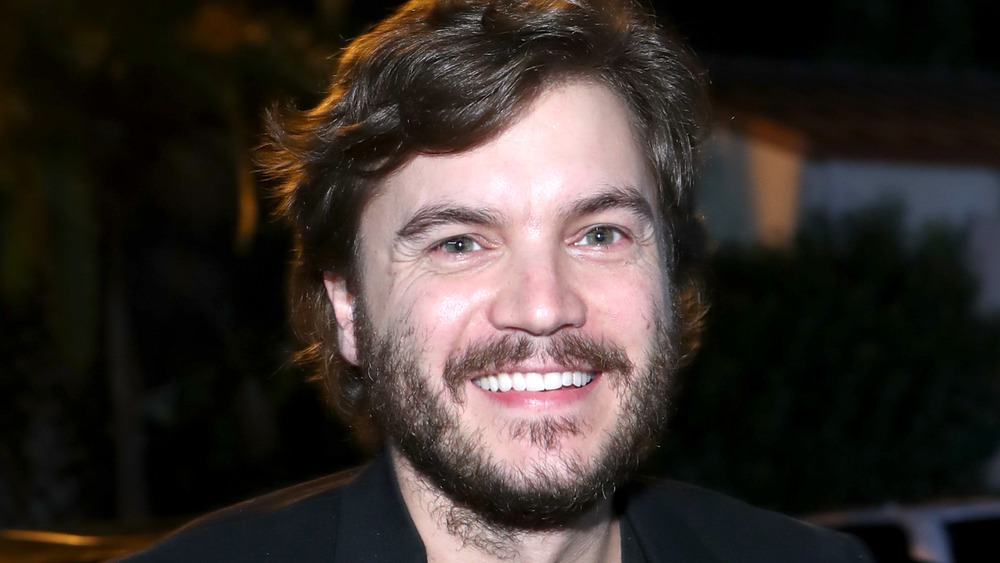 Rich Polk/Getty Images
You've very likely seen at least a few of his films, and chances are, you often recognize his face. Take a look at the impressive resume of Emile Hirsch, and you'll see he's been attached to more than 60 projects stretching back to 1996. With no major gaps or noticeable breaks on his IMDb, the actor has been consistently working for the past 25 years, starring in everything from television shows to a vast array of genre films. Some of his most notable roles include his portrayal of Cleve Jones in the Academy Award-winning Milk, where starred opposite Sean Penn. He also co-starred in Quentin Tarantino's Once Upon a Time... in Hollywood as Jay Sebring, the boyfriend of Sharon Tate (played by Margot Robbie).
But appearing in major Oscar-caliber movies with some of Hollywood's biggest stars and most talented directors isn't what Hirsch is mainly known for. The actor has an affinity for indie projects, and you'll often find him starring in genre films of the darker variety or other limited release gems that aren't often seen by the masses. Take, for instance, 2011's Killer Joe, quite possibly one of the bleakest of all Southern Gothic black comedy thrillers. In it, Hirsch plays a scuzzy Texas drug dealer who hires a contract killer (Matthew McConaughey) to murder his mother so he can reap the insurance money. The film was slapped with an NC-17 rating, thus lowering the likelihood that you even saw it during its limited theatrical run. Hirsch also led 2016's The Autopsy of Jane Doe, a supernatural chiller about a pair of father and son morticians who are tasked with solving a mysterious cadaver's cause of death.
Now, he's starring in an all-new demonic horror film called Son. The project reunites Hirsch with director Ian Kavanagh, who worked with him in another underappreciated gem, 2019's stylish western Never Grow Old. In Son, Hirsch plays Paul, a detective who comes to the aid of a single mother (Andi Matichak) who claims she witnessed a group of home invaders in the bedroom of her eight-year-old son David (Luke David Blumm). As David comes down with a mysterious illness that stumps local medical experts, she begins to suspect that something far more sinister is at play — something that may link to her traumatic past involving a satanic cult.
During a recent exclusive interview with Looper, we asked Hirsch about what attracted him to Son and picked his brain about horror and why he gravitates toward genre films. We also asked about his own personal beliefs regarding the supernatural, and discussed some of his most overlooked films. Hirsch shed some light on his various upcoming projects, including a crime thriller that reunites him with actor Bruce Willis, lending his voice to another Trollhunters project, and his new musical adventures in synthwave.
Son is reminiscent of The Exorcist and Rosemary's Baby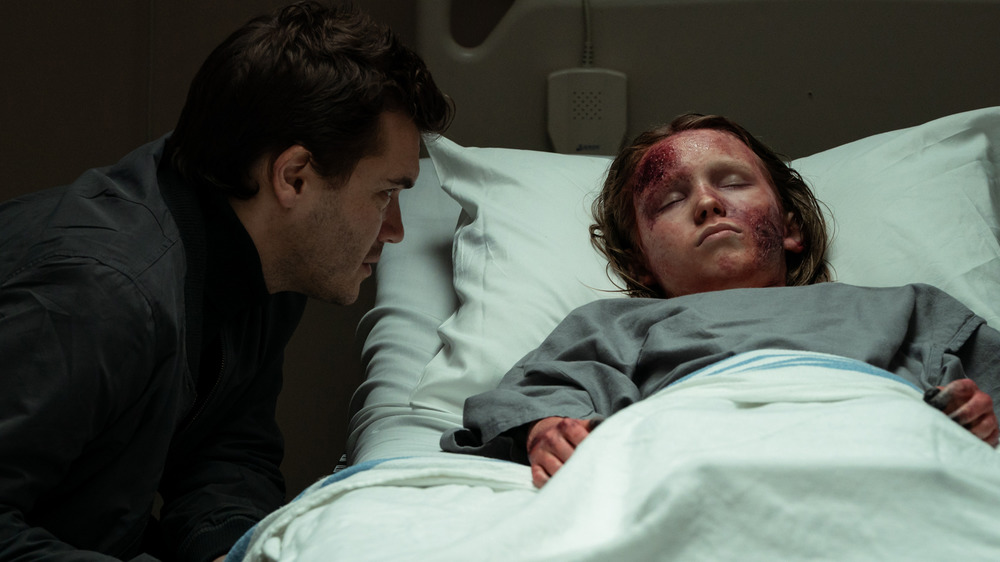 This is your second time working with Ivan Kavanagh, who directed Never Grow Old. When you first read his script for Son, what was it that jumped out at you and made you realize you wanted to be a part of this project?
It was first and foremost Ivan, because I really believed in Ivan as a director. And with Never Grow Old, we had a really good working experience together. I just think he's really talented and a really meticulous filmmaker. And I found the script for Son fascinating. It reminded me a little bit of movies from the past that I had really liked, such as Rosemary's Baby and The Exorcist. Ivan has kind of elevated horror movies with this sort of family influence. And it was cool, because it was like my character was more of the supporting kind of good guy detective role, and just a simpler kind of low-key character, which I thought was cool because Never Grow Old was a little crazier. So to get to play this lower key role was fun for me.
You costar alongside Andi Matichak. It's a really big role for her. What was your experience like working with her?
I thought she was so awesome in the part. So much fun to work with. We got along great. We had a great rapport. She's got a great sense of humor and super funny. I think her work is really great in the movie. She really went to some intense, intense places, and she's awesome. And Luke was great, too.
In the past five years, you've chosen some really strong horror genre projects, like The Autopsy of Jane Doe. Freaks was kind of sci-fi horror, and now Son is one those gritty horror films that really gets under your skin. In your opinion, what makes a good quality horror film like this?
I think it's as long as the script is good. As long as the script is entertaining and a page-turner, and something that once you read it, you [think], "I would want to watch that," I think that [those are] sort of the basics. Suspense, for me, is really important — not knowing where something's going, being surprised, being scared. I'm such a huge fan of genre film. I love it. These are the movies that I will watch. There are a lot of films that I'm sure are good — I just don't have the same interest level in watching them. That's what some of these films do: They scratch that itch that I have, just as an audience member.
I think I have a stronger desire than other actors to make some genre films. There are some actors who don't watch genre films. So, to do a genre film for them, it doesn't feel like something that is close to them. But because I was similar to Quentin Tarantino, who worked in a video store, as I was growing up, I was always in this local video library, buried in movies. I have a special affinity for these types of films, and for many different genres that other actors aren't into.
Emile Hirsch is bored with award shows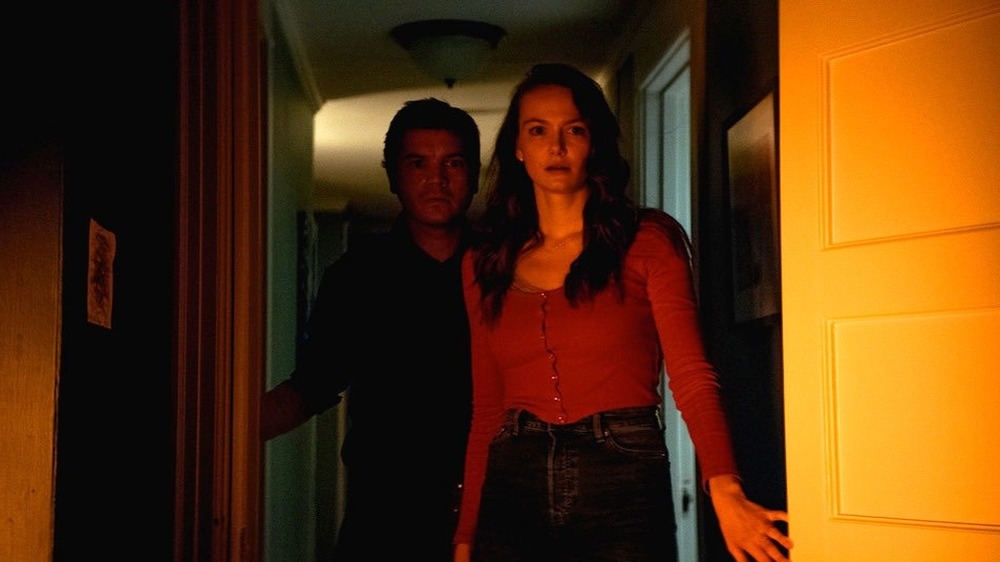 I did want to touch on that a little bit, because you've been in movies big and small: indie films, big-budget tentpole films, and you've done all genres. But the horror genre and some of these darker films you do, like Killer Joe, they kind of get shunned by the Academy. They don't get the recognition they deserve. Do you think these genres deserve more recognition and maybe even their own award category? 
Yeah, that's just the way that particular organization kind of goes. It's up to the horror movie crowds to make their own award shows if they want to, or something like that. I don't really follow award shows anymore. [I haven't] for a while. I just get bored. I can't watch them. I get uncomfortable watching them now. I used to watch them when I was a kid, or a little bit younger, but now I'm too impatient or something. You know what it is? There are just so many of them now. Do you know what I mean? There are so many awards shows now, and they're all televised, and they all have everyone going to them. I'm just like, "Ah, whatever."
How are you about reviews? Do you keep an eye on Rotten Tomatoes and stuff like that? By the way, Son debuted at 80%, which I think is fantastic for a film like this.
I'll read the reviews. I don't care. I'll read them, and if it's good, that's cool. If it's bad, it's like, you can't really believe the good with the bad. If you believe the bad, you got to believe the good. Or if you believe the good, you got to believe the bad. It's a double-edged sword. But every now and then there'll be a really good reviewer that will critique my work. And I just almost look at it like, if I can take something that benefits me as an artist, as a craftsman, then that's great. That's cool. If something can make me better, then that's cool. And then, if I don't agree with it, then whatever. There's some actors that try to hide and protect themselves. I'm just like, why? That's like doing a scene in acting class, and not wanting to hear what the teacher says, unless they're kissing your butt.
When you sit back and watch Son, does it actually scare you? Because I actually found it to be pretty bone-chilling. You sort of feel icky during certain parts.
Yeah, a little bit. It's a bit disturbing. The sound design contributes to a lot of the atmosphere and the scares. The performances and the writing, and the cinematography done by Piers McGrail is great, he's great. He did Never Grow Old as well, and he's just a really talented DP, Irish lad.
Cults are 'kind of cool'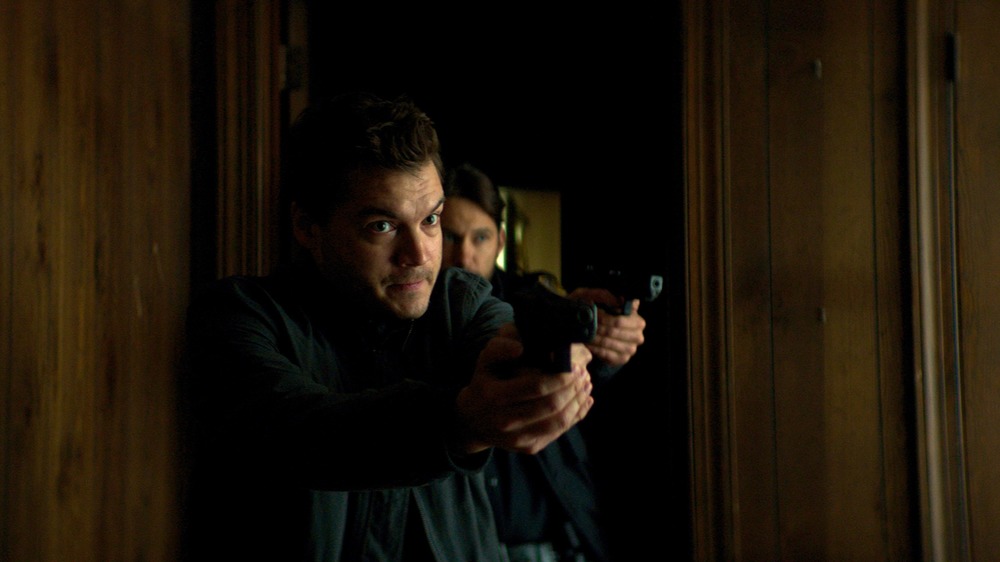 Luke David Blumm plays David in this movie, and he's in so many gruesome, intense scenes. When you're sharing the set with a young actor like that, I know you have a son of your own, do your paternal instincts come out? I'm sure he had a legal guardian around, but did you try to coach him like, "Hey, this blood is fake. It's all just pretend."
Oh yeah, his pops was always around on set, and a great guy. We've hung out since with my son. We went gold panning in the San Gabriel mountains. We actually had a blast. Luke is a really savvy kid and real smart. He's just a regular kid. It's like making a movie, when the mechanics of it are that broken down, if you watch it, it's scary. But, if you make it piece by piece, it's very different, the way movies are made. He seemed fine. He seemed cool. He seemed like he really loved doing it. I think he had a blast.
Son is a purely fictional film that revolves around that world of cults. You starred in Once Upon a Time... in Hollywood, which is actually loosely based on a true story that did involve a real-life cult. Does it sort of freak you out that cults like this might really exist in the world?
It is kind of weird. I don't know. It's like, people are fascinated by cults. Cults are kind of cool, I guess. Who doesn't want to join a cult on some level? It's like, man, how weird is this? What kind of weird stuff do you guys do in there? You know? I get the fascination, because if there's some crazy cult article about it, I'm like, "Ooh, let me read about this crazy cult. How brainwashed are these people? Let's see. Let's see." I don't know why, it's just very fascinating. I don't know.
If you don't mind me asking, what are your thoughts on the occult, the supernatural, demons and stuff like that? Are you open-minded about those things? Do you believe in stuff like that? Or is it all just make believe? 
I don't really know. I'm kind of agnostic in that way, with that type of stuff. I wouldn't want to tempt fate in that way, by being like, "I do not believe it! Look, I'm going to spray all this holy water just to prove the point!" I'm not that guy. It's like every horror movie, there's the guy that does that, and then it's like the demon comes and gets him. No, I'm not really that way. But I don't know.
I'm actually a big fan of your film Imaginary Heroes.
Oh, thank you.
Midnight in the Switchgrass is in the vein of Silence of the Lambs or No Country for Old Men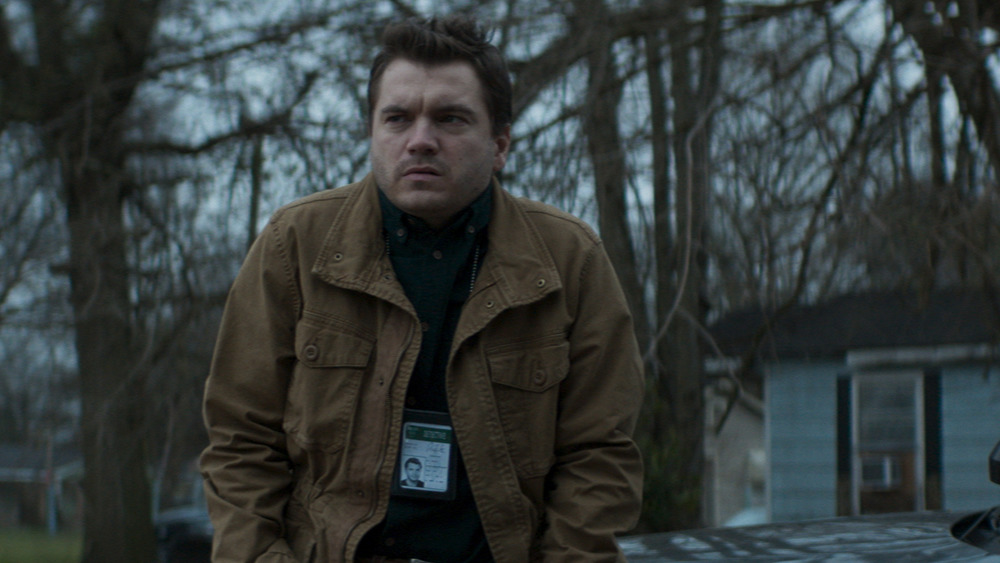 I think it's criminally underrated. When you do a lot of smaller genre films, sometimes they become these hidden gems that the masses don't really get to see. Are there any films on your resume that you feel didn't get the attention they deserve? 
Well, not a lot of people saw this little movie called Prince Avalanche, I made with Paul Rudd. It's kind of a little comedy gem, and Killer Joe as well. Not a lot of people saw Killer Joe. It's pretty cool. Lords of Dogtown was the skateboard movie I did. I love the skate scene so much. But I don't know. I'm not totally sure which other ones. The Autopsy of Jane Doe. Did people see Jane Doe? I think a lot of people saw Jane Doe.
I think the horror community for sure embraced it. You recently wrapped Midnight in the Switchgrass with Bruce Willis and Megan Fox. Can you tell us a little bit about that project?
It's sort of a serial killer movie in the vein of Silence of the Lambs or No Country for Old Men. They're sort of vibes of those types of films, and I play a Southern sheriff who's on the case of a serial killer. And Megan Fox and Bruce play FBI agents. It's just a really well done script, and I'm really excited about it. I think it could be really, really cool role, and a cool movie.
Speaking of Bruce Willis, you've worked with so many legends. Bruce Willis, Sigourney Weaver, Jeff Daniels, Sean Penn. You've worked with director Quentin Tarantino. Is there anyone that you haven't met or worked with yet that you'd love to collaborate with?
I'd love to work with Steven Spielberg. I've always been such a huge fan of his movies for so long, and I just think he's the cat's meow. I would love to work with Spielberg sometime. Yeah. Working with Spielberg would be like the ultimate for me. I just think it would be so cool. And also, did I mention that I make music, too?
No, we haven't talked about that yet.
I actually have an album under Hirsch that's coming out March 12. It's actually my second album that I've put out. We made all these songs in the past year and a half, through the pandemic, and we have a profile on Spotify or iTunes. We just do it because we love making songs. I'm not a professional musician. We've sold literally 50 copies, but if you like the Drive soundtrack, or if you like the kind of nostalgic '80s, electro British pop throwback — synthwave, vaporwave — that's the kind of music that I make, and me and the Frenchman make, who's my partner. It's just me and this guy (Mathieu Carratier) basically making all these songs in his living room on his computer, and I record right there, and we write them. You might dig the stuff. We don't have a record label or anything like that, but we have some of the head people at Spotify, like Alli Hagendorf. She runs the head of rock, and she's gotten behind a lot of our songs. And her and her team have put them on these really great playlists, so we're super grateful.
Trollhunters: Rise of the Titans is 'going to be amazing'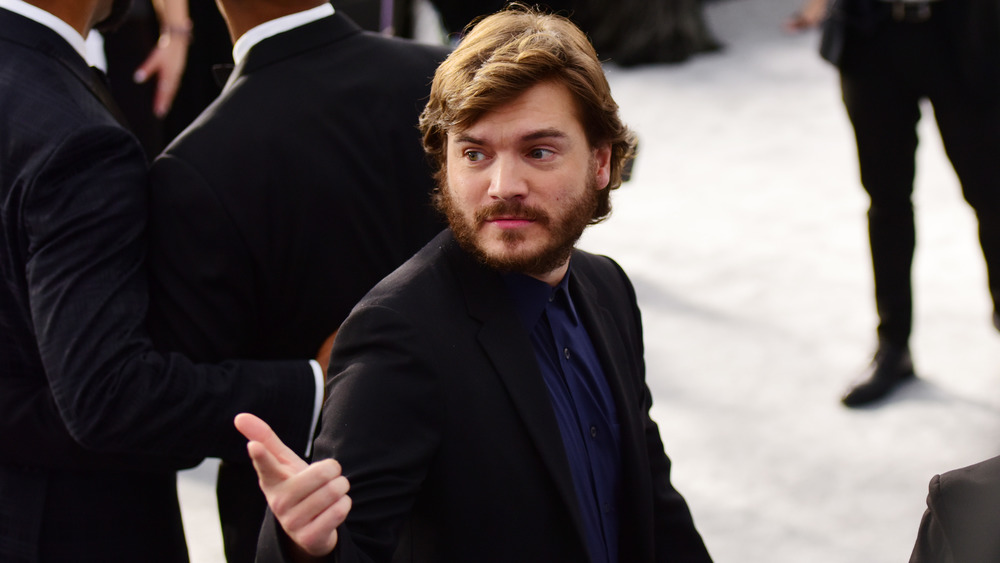 Chelsea Guglielmino/Getty Images
You've been part of the Trollhunters: Tales of Arcadia universe for a while. And Rise of the Titans is coming out, and that caused a stir because the last one, Wizards, was supposedly the grand finale. Now this one is being heralded as the absolute last one. Is it really going to be the last one?
First off, I don't know. But Rise of the Titans is going to be amazing. I can tell you that much. It is going to be a whole other level and everything else from that world. Guillermo del Toro told me that himself. He was like, "It's going to be amazing." And I've been recording different versions of the character for that movie for a little bit now. It's going to be great. It's going to be huge.
What projects would you say you are most recognized for out in public?
I don't know. I'm not sure. Probably Into the Wild, or I don't know, maybe The Girl Next Door.
Are there any roles you almost had that got away? You always hear actors talk about a role they almost got, but it went to someone else. Or maybe there was a part that you turned down and now you regret it because it ended up becoming a big thing. 
I don't know. I feel like that's always funny. First off, no. But on top of that, it's always funny because if I can say it, then the other actor could find out about it. And then the other actor would be like, "Yeah, that's right." I don't know, the other actor could get a lot of satisfaction. I wouldn't give him the satisfaction.