The Real Reason James Cameron Didn't Direct Alita: Battle Angel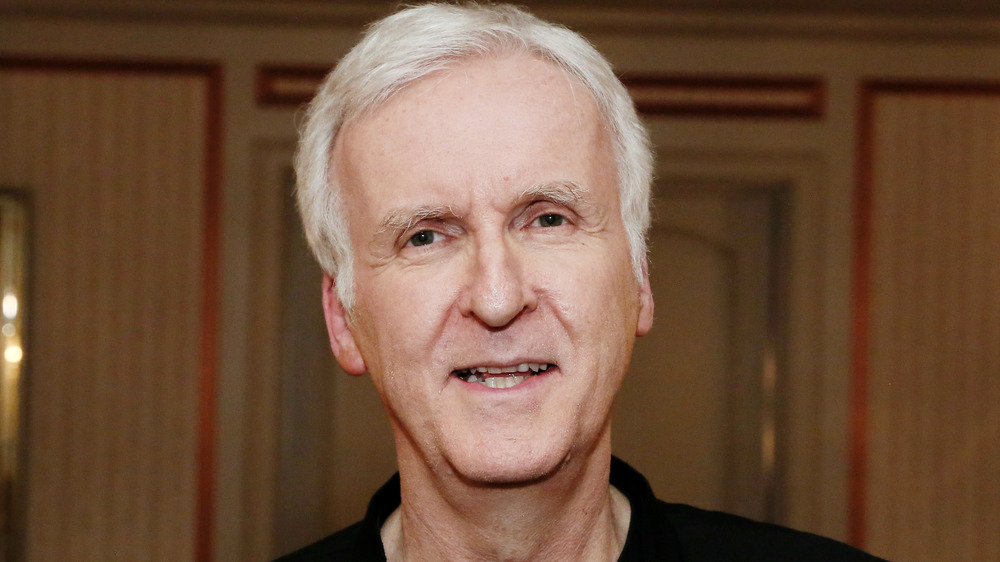 Gabriel Olsen/Getty Images
At the tail end of 2019, moviegoers across the globe were introduced to the cyberpunk hit, Alita: Battle Angel. Based on Yukito Kishiro's legendary manga series, Battle Angel Alita, the film took audiences to a war-torn dystopian future occupied by living people and cyborgs alike. Alita (Rosa Salazar) is one such human-robot hybrid, and from the moment she arrived on the big screen, many fans fell in love with her kind yet determined nature. Thus, the Alita Army was born, a group that continues to advocate for further Alita content, especially a potential sequel in any form they can get it.
Of course, thanks to the tireless efforts of the individuals who worked behind the scenes on Alita: Battle Angel, the Alita Army wouldn't quite be where it is today. Chief among this crew is director Robert Rodriguez, known for his other works such as The Adventures of Sharkboy and Lavagirl, We Can Be Heroes and Sin City. With him at the helm, the project went from being trapped in limbo into a fully-realized production, but he wasn't the sole name envisioned to take the job. Early in its development, famed filmmaker James Cameron actually expressed serious interest in making Alita: Battle Angel a reality.
Obviously, Cameron never spent any time in the director's chair for Alita, securing credit as a producer and co-writer only. Here's the reason why.
James Cameron's schedule left no room for Alita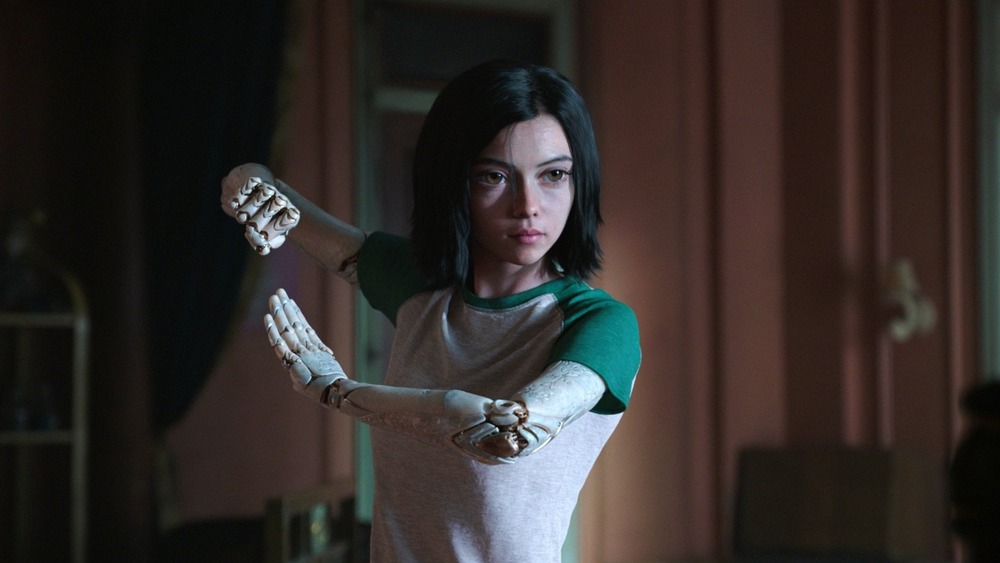 20th Century Studios
As reported by Screen Rant, in the early 2000s, James Cameron was all-in for his Battle Angel Alita adaptation. Hot off the heels of the highly successful Titanic in 1997, he prepared to take on directorial duties, but things quickly began to fall apart. Alita faced its first delay, being slated for a 2004 release once Cameron wrapped up work on the documentary Aliens of the Deep. 2004 came and went, so the feature faced an uncertain future as the director moved onto the game-changing Avatar — then known as Project 880 — but he still hoped to swing back around to Alita in due time.
Much to James Cameron's surprise, Avatar became quite the sensation and secured the spot as the top box office earner of all time (a status it holds once again after a brief period beneath Avengers: Endgame). Nevertheless, the Terminator director still had eyes on Alita, that is until he began putting together his still-impending Avatar sequels. He became enveloped in his blockbuster series, so much so that even he understood that Alita would continue to wind up on the back burner for years to come. This led him to hand the reins over to Robert Rodriguez, and the rest is history.
Despite Cameron's filmmaking talents and his love for the IP, letting Alita go was the right call. The film Rodriguez put together is both entertaining and visually stunning, and certainly didn't let the majority of fans down. Now he can work on his Avatar continuations in peace, without the responsibility of Alita weighing on his conscience.