The Surprising Way Robert Rodriguez Reacted To Rosa Salazar's Alita Audition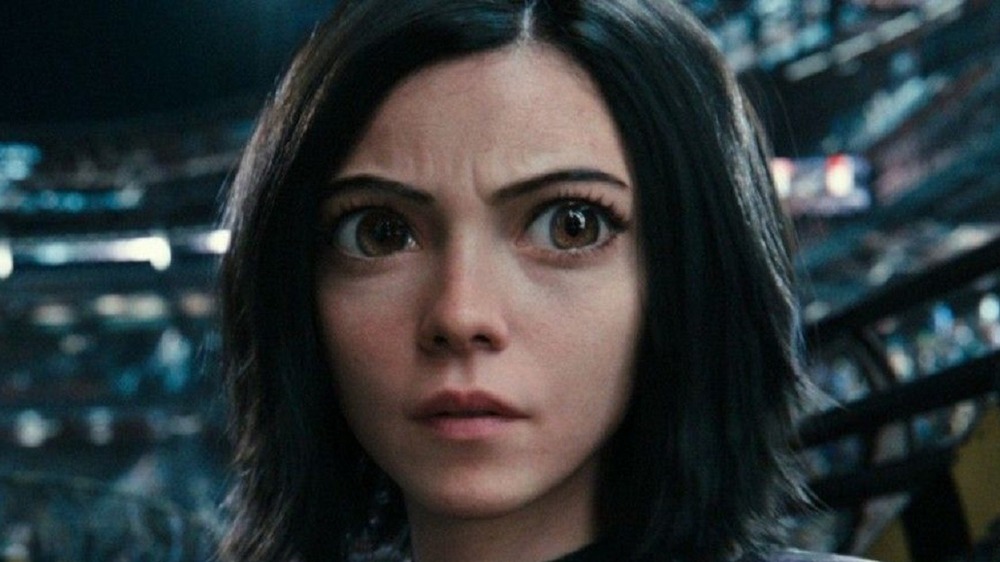 20th Century Studios
2019's Alita: Battle Angel is one of the best sci-fi movies of recent years, and while its road to the screen was a long one — eventual producer James Cameron registered a domain name related to the movie all the way back in 2000 — it ended up being worth it for fans of the classic manga upon which it was based, Yukito Kishiro's Battle Angel Alita. The movie's stellar visual effects and efficient direction by Robert Rodriguez certainly contributed to its awesomeness, as did a jaw-dropping supporting cast featuring the likes of Christoph Waltz, Mahershala Ali, Jennifer Connelly, Jackie Earle Haley, Keean Johnson, and Michelle Rodriguez (plus an uncredited surprise cameo by Edward Norton). But those elements likely wouldn't have gelled the way they did without the performance at the film's center — that of Rosa Salazar. She invested the titular cyborg with a soulfulness that played up the film's themes, including the slipperiness of individual identity, the cost of love and loyalty, and what it means to be human.
The flick has developed a rabid fan base, and while it wasn't exactly a flop, its $170 million budget (via The Numbers) and relatively tepid $402 million worldwide gross — plus the fact that its studio, the former 20th Century Fox, was absorbed by Disney shortly after its release — have made the prospect of a sequel to Alita uncertain, to say the least. But those fans, who have gone so far as to dub themselves the "Alita Army," have been tirelessly clamoring for one. A Fandango All Access interview with Salazar, Rodriguez, Johnson, and producer Jon Landau from around the time of the flick's release helps to illustrate why fans hold Alita in such high regard. In it, the quartet's interviewer prodded Rodriguez and Salazar about what he had heard was a stellar audition. Apparently, Salazar literally brought tears to Rodriguez's eyes, and the director confirmed that was indeed the case.
Rosa Salazar's Alita: Battle Angel audition brought on the waterworks for everyone — including Robert Rodriguez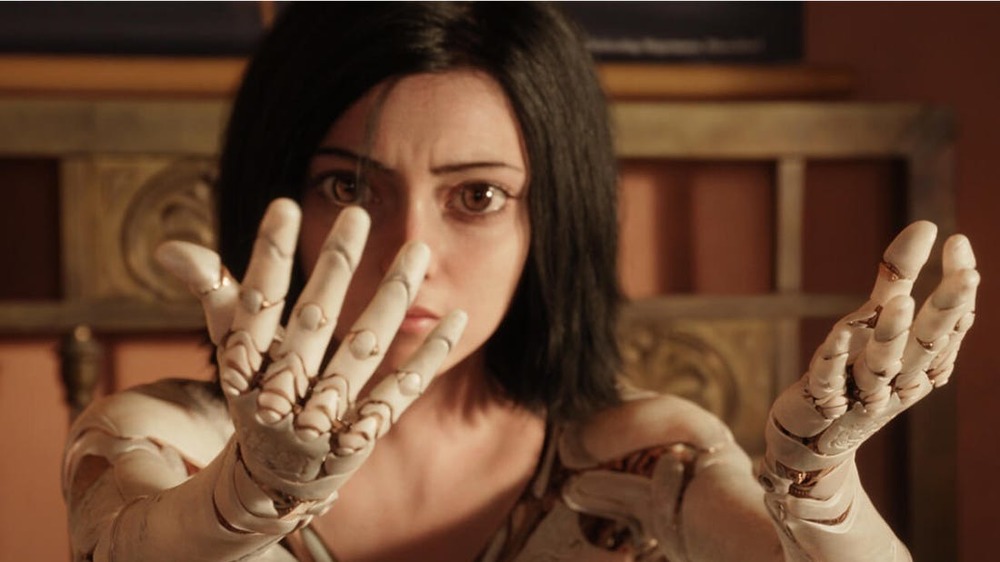 20th Century Studios
Rosa Salazar remembered that when she came into the tiny room for the Alita: Battle Angel audition, there was "an electric chemistry right off the bat," saying that both she and Robert Rodriguez were "buzzing with electricity" before she even got started. She continued, "I have a viewpoint on auditions where it's like a two-minute play, starring me," and explained that the material she'd been given to work with, which had been written by Cameron, resonated with her. "[With Cameron's dialogue], you could create something, a small performance," she said. "And I just got really invested, and then [Rodriguez] was really in it, we were just so in it, and we both cried."
Rodriguez elaborated that he was even more blown away when he reviewed the tape of the audition. "Yeah, it was amazing, and then when she left, I went back and watched the tape," he said. "[I thought], 'maybe there was just something in the room,' because [...] sometimes somebody just has a very strong power in the room, and then it doesn't translate to the tape. Which is very important, it's almost more important to be good on tape than in person [...] [and] it was there, too. And I sent it to [Cameron], and he was crying."
Rodriguez went on to say that Salazar had explained it perfectly — that she had not just auditioned, but performed, and he knew immediately what Salazar could bring to the role. "Even when she's not on camera, she's feeding the other actors," he said. "She's in it in a way that is purely Alita. She was that character, and you don't always get that. You always hope the character just walks into the room, the perfect person to play it — it happened this time." That's about as high as praise gets, and Salazar earned it. Let's hope she gets to play Alita more than just once.