Alita: Battle Angel Fans Weigh In On A Theatrical Release Of A Sequel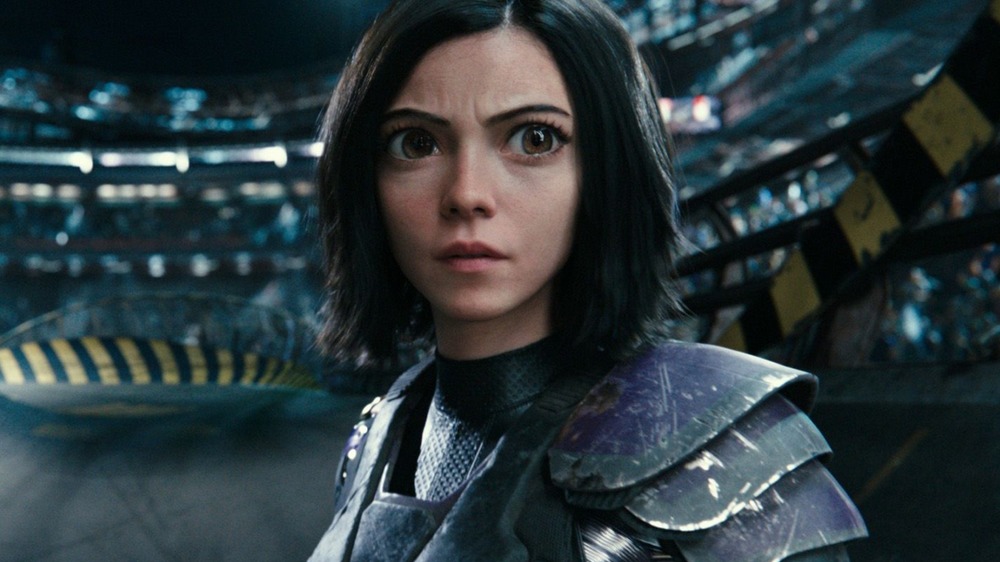 20th Century Studios
Despite reaching the silver screen just a tad too late, and fumbling a bit a the box office, Alita: Battle Angel's devoted fanbase continues to grow. The fans' adoration for director Robert Rodriguez's sci-fi action flick knows no bounds, and they refuse to let the franchise whither away into obscurity. Following the movie's theatrical debut in 2019, the Alita Army immediately kicked off a years-long campaign to will a sequel into existence by any means necessary. One Change.org petition, in particular, has rounded up nearly 170,000 signatures and counting. Nevertheless, their efforts continue to fall on deaf ears, as Alita's new home — The Walt Disney Company — hasn't responded to their pleas.
However, should an Alita continuation come to fruition, it's very much a possibility it will skip the cinema altogether. In March of 2019, The Walt Disney Company acquired rival studio 20th Century Fox and all of its IP, bestowing the House of Mouse with a host of new properties to do with as it pleases. Many of those that will receive further expansion through sequels, prequels, and every other -quels will stream exclusively on Hulu (via SlashFilm), meaning that more potential Alita: Battle Angel content could land there as well. 
Naturally, such a proposition led to a strong response from fans, who made it abundantly clear where they stand on the series' hypothetical future format.
The Alita Army will take a sequel however they can get it
20th Century Studios
The COVID-19 pandemic has devastated the movie theater industry. Bearing this in mind, the Alita Army made it known in a poll from Cinema Blend that they're not picky when it comes to where they can get their Alita: Battle Angel fix — be it in prequel or sequel form. Over 83% of participants voted in favor of a lone streaming premiere, 13% agreed as long as a theatrical option was on the table, with only 5% demanding big screen or bust.
Given the unwavering commitment the Alita fanbase has shown to this manga adaptation, it's understandable that they'd be willing to take this theoretical compromise. Pandemic or not, the chances of their favorite cyborg heroine returning to the big screen for further adventures are slim, to say the least. Should Disney elect to follow up on the first film's cliffhanger ending and delve deeper into the lore behind this futuristic world, somewhere like Hulu or even Disney+ is the most likely distribution platform. 
As the old saying goes, beggars can't be choosers. In this case, any new Alita: Battle Angel media is better than none at all, no matter how the fans get what they've been lobbying for.