What The Cast Of Sin City Is Doing Now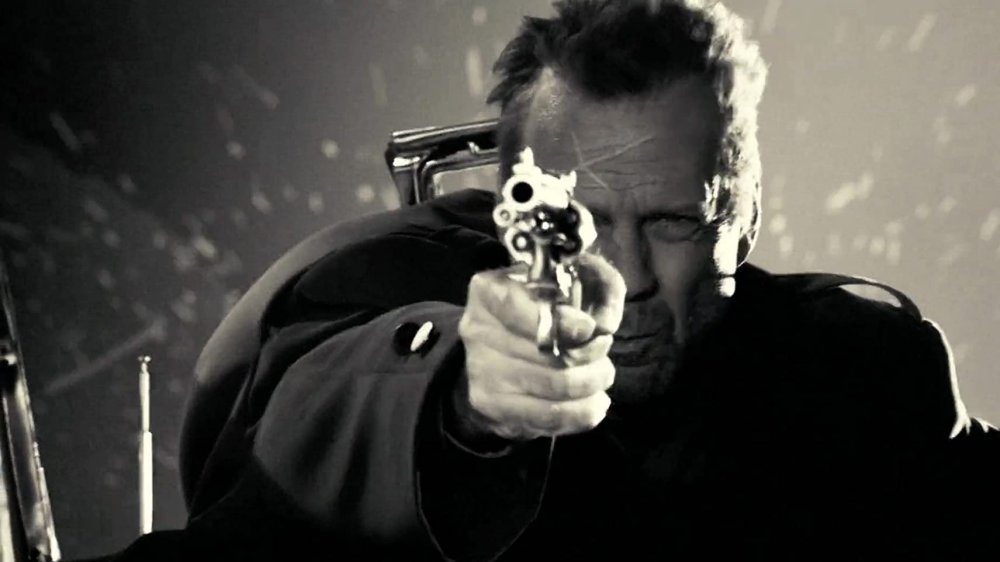 In 2005, as superheroes were a few years into their 21st century rise to become a dominant cinematic force, director Robert Rodriguez envisioned a different kind of comic book movie. Working closely with legendary writer and artist Frank Miller, Rodriguez took on the task of adapting Miller's series of dark, pulpy crime tales set in a fictional American city in a way that would be visually faithful to the striking art. The result was Sin City, one of 2005's most memorable films.
Though its later sequel, 2014's A Dame to Kill For, didn't get the same reception, Sin City is still fondly remembered as the kind of comic book adaptation that proves just how far cinematic creativity within the genre can go. It has a look that no other film has managed to match, a sense of style and place that still works 15 years later, and of course a massive ensemble cast that featured everyone from established stars to up-and-comers. Here's what the cast of Sin City is doing today.
Jessica Alba - Nancy Callahan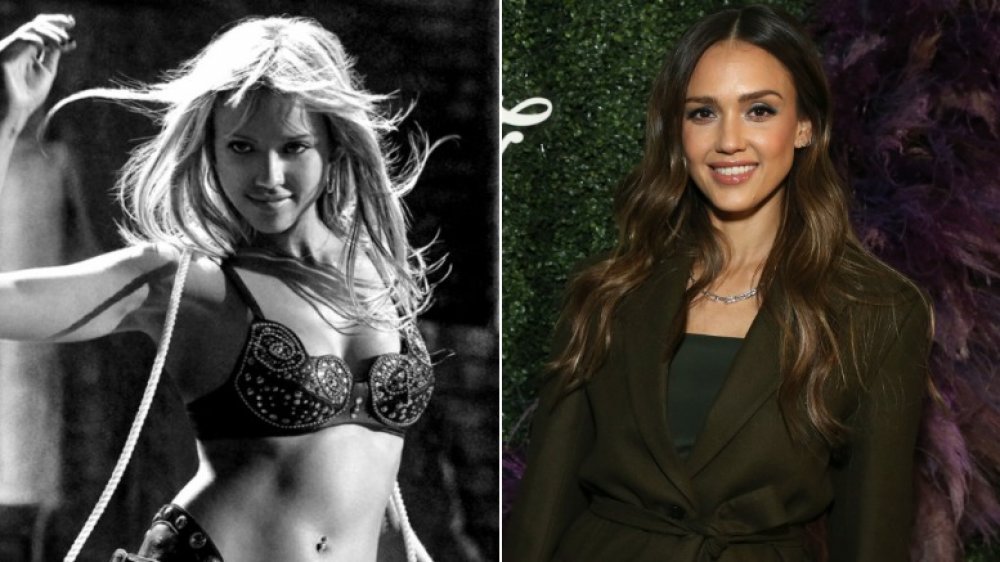 Phillip Faraone/Getty Images
After landing numerous TV guest spot appearances in the 1990s, Jessica Alba exploded into the pop culture consciousness when she was cast as the lead of the James Cameron-produced TV series Dark Angel in 2000. A string of major movie roles followed, including her breakout big screen appearance in Honey in 2003, but 2005 was arguably her peak year. That year she made her debut as Sue Storm in Fantastic Four, and she also joined the ensemble cast of Sin City as the imperiled dancer Nancy Callahan, a role which made her the centerpiece of the film's marketing campaign.
While she continued acting throughout the 2000s, appearing in the Fantastic Four sequel Rise of the Silver Surfer and films like Good Luck Chuck, the 2010s marked a period of transition for Alba. Though she continued to act, she also founded The Honest Company, a producer of baby and beauty products, in 2011. Alba has continued to balance her business career with her acting in recent years. She returned for the Sin City sequel A Dame to Kill For in 2014, and took on a major role in the TV series L.A.'s Finest which began in 2019 and lasted for two seasons.
Rosario Dawson - Gail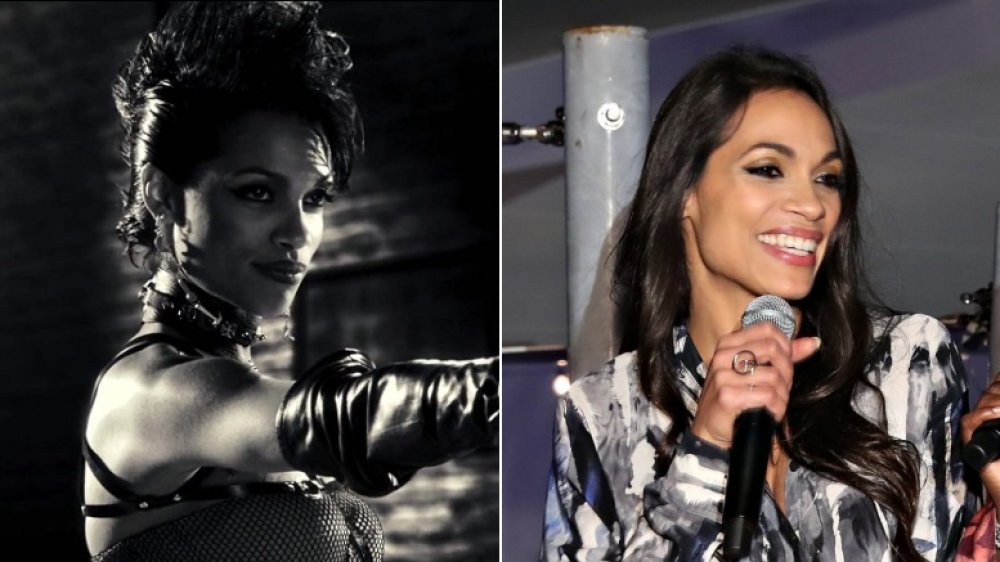 Cindy Ord/Getty Images
Rosario Dawson's star began to rise in a big way in the early 2000s when she landed roles like Valerie in Josie and the Pussycats, and by the middle of the decade she was becoming a major film presence. Oliver Stone cast her in Alexander in 2004, and her role as sex worker and cold-blooded killer Gail in Sin City followed the next year. Her presence in the film's "Big Fat Kill" storyline only added to the sense of versatility and energy she could lend to projects, and more major roles soon followed.
Dawson has continued to work regularly in the years since Sin City on both the big and small screens, working with directors including Quentin Tarantino (Death Proof), Kevin Smith (Clerks 2), and Tony Scott (Unstoppable) and establishing herself as a major presence in the world of comic book adaptations thanks to her role as Claire Temple in the Marvel Netflix series Daredevil, Iron Fist, Luke Cage, Jessica Jones, and The Defenders. In 2020, she was reportedly cast as Ahsoka Tano in Disney+'s Star Wars series The Mandalorian, which will mark the character's live-action debut.
Clive Owen - Dwight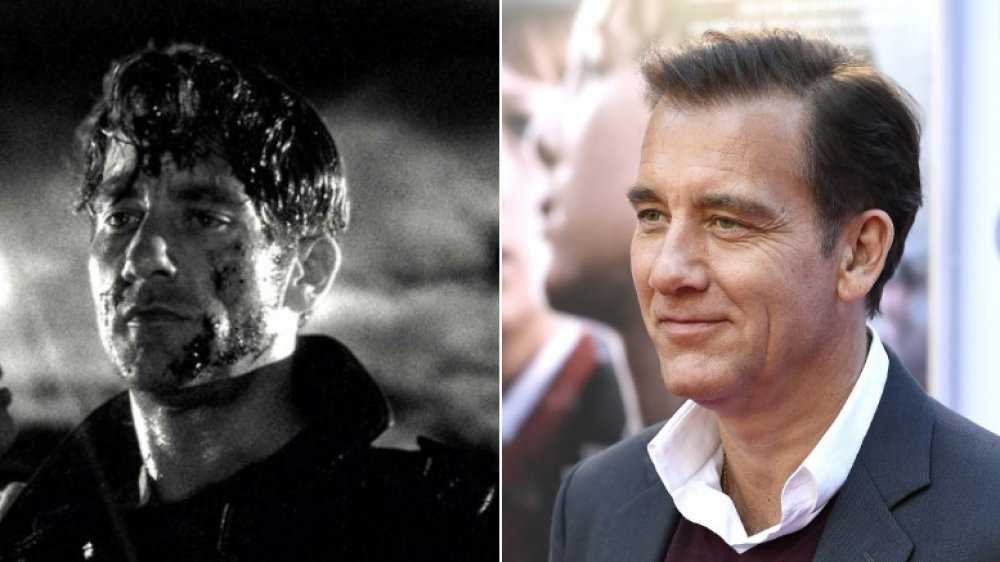 Frazer Harrison/Getty Images
Clive Owen's career as a screen actor dates all the way back to the late 1980s, and includes numerous major roles throughout the 1990s in films and series including Chancer, Sharman, Croupier, and more. By the early 2000s appearances in films like Gosford Park and The Bourne Identity had earned him major attention from American movie audiences, and he made the transition to feature film leading man through movies like Closer and King Arthur. As Dwight in Sin City, he became one of the film's most memorable characters, and co-starred in arguably its most memorable scene.
After Sin City, Owen continued to land major film work including Children of Men, Inside Man, Elizabeth: The Golden Age, and more. In recent years he's also taken on more television work, thanks in part to his success in the leading role of the acclaimed Cinemax series The Knick. He returned to action movies with the Ang Lee-directed Gemini Man in 2019, and in 2020 joined the casts of Stephen King adaptation Lisey's Story and the third season of Ryan Murphy's American Crime Story, as President Bill Clinton.
Bruce Willis - Hartigan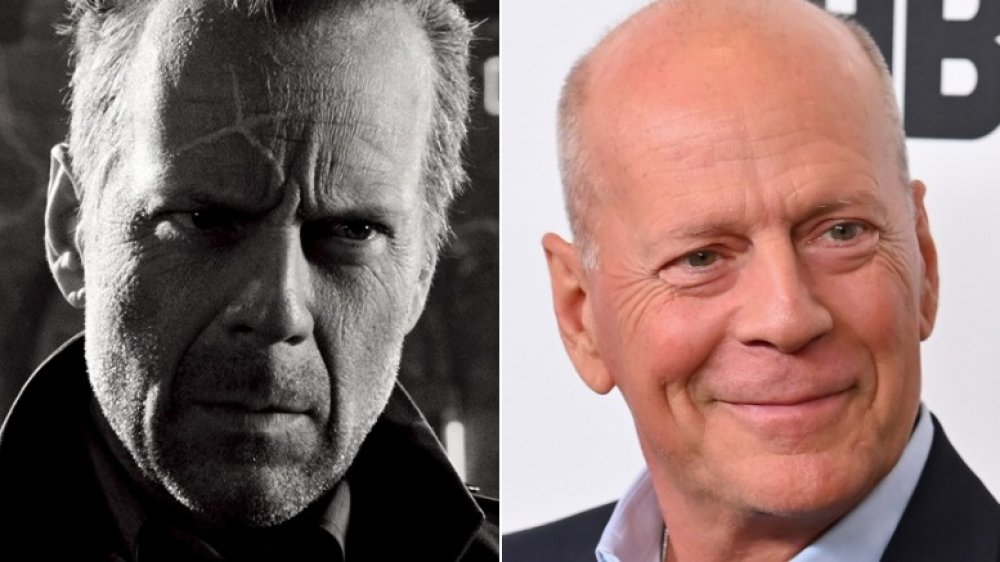 Angela Weiss/Getty Images
Though he was arguably not the biggest star in the cast at the time Sin City was made (that honor might go to Jessica Alba), Bruce Willis was and is probably the biggest overall movie star in the film's massive ensemble cast. The film came around 20 years after Willis' breakout success with the hit TV series Moonlighting, which then led to his blockbuster hit Die Hard, and many other memorable movie roles including Pulp Fiction, The Sixth Sense, and more.
As Hartigan, a veteran detective who tries to retain his honor in the corrupt world of the film, Willis took on one of the most prominent roles in Sin City, and after the success of the film he... well, he just kept right on being Bruce Willis. He logged two more entries in the Die Hard franchise — Live Free or Die Hard and A Good Day to Die Hard — and launched another successful action franchise with RED. He also returned to the world of M. Night Shyamalan, reprising his Unbreakable role in the 2019 film Glass, and continued to work with other acclaimed directors including Wes Anderson (Moonrise Kingdom) and Rian Johnson (Looper). All that, and there are still rumors that he might play John McClane one last time.
Mickey Rourke - Marv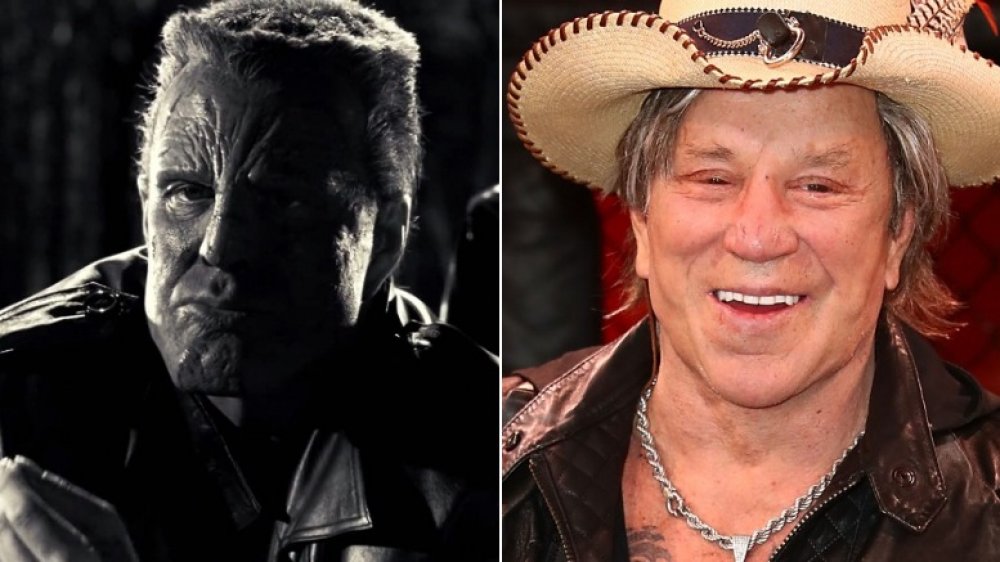 Joe Scarnici/Getty Images
Robert Rodriguez is, like his friend Quentin Tarantino, a filmmaker who loves to bring back favorite actors from the past and help revitalize their careers with exciting new roles. That was the case with Mickey Rourke, who landed one of Sin City's most memorable roles as Marv, a man framed for murder who goes on a near-superhuman quest for vengeance.
After his breakout role in Body Heat, Rourke became one of the 1980s' most promising young stars, and roles in films like Diner, Rumble Fish, 9 ½ Weeks and more soon followed. He spent a portion of the 1990s working on his boxing career, with some smaller acting roles along the way, but Sin City helped bring his work and his unique look to a whole new audience. More major roles followed. In 2008 Rourke received the best reviews of his career for his work in the leading role of The Wrestler, and in 2010 he reached his box office peak as the villainous Ivan Vanko in Marvel Studios' Iron Man 2. Though he hasn't risen to those heights since, Rourke continues to work regularly, with 2010s projects including Immortals, Nightmare Cinema, and the Sin City sequel A Dame to Kill For.
Jaime King - Goldie and Wendy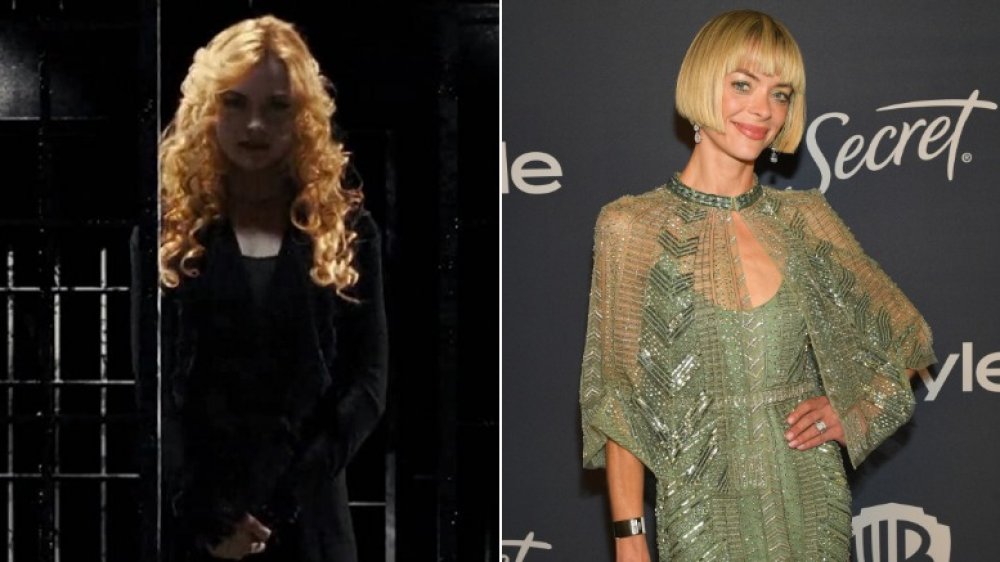 Matt Winkelmeyer/Getty Images
Jaime King's career began in the world of modeling, and she transitioned successfully to acting in the early 2000s with roles in Pearl Harbor and Bulletproof Monk. Her dual role as murder victim Goldie and her twin sister Wendy further cemented her place in the 2000s pop culture sphere, and more acting roles soon followed.
King has continued working regularly on both the big and small screens since Sin City, and roles in the immediate aftermath of the film's release included one of the leads in the TV series Kitchen Confidential, the horror remake My Bloody Valentine, and Sin City creator Frank Miller's own comic book adaptation The Spirit. She continued to work regularly throughout the 2010s as well, with roles including My Generation, Red Tails, Silent Night, Ocean's Eight (as herself), and more. She's also an accomplished voice actor, with work including Star Wars: the Clone Wars and Transformers: Power of the Primes. In 2014, she returned for the Sin City sequel A Dame to Kill For.
Benicio del Toro - Jackie Boy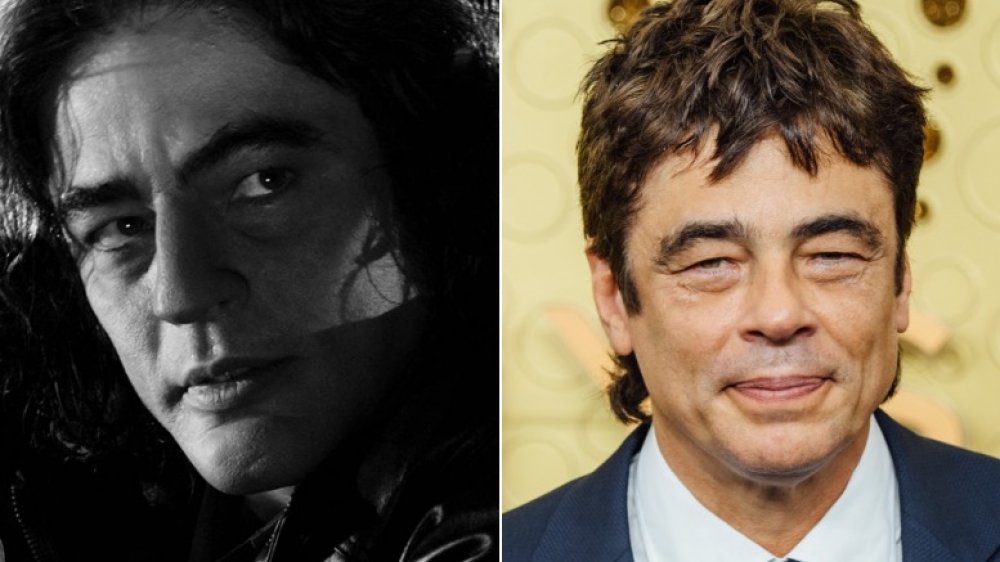 Emma Mcintyre/Getty Images
Benicio del Toro's career began in the 1980s with small roles in TV shows like Miami Vice and films like Licence to Kill. In the 1990s he transitioned into major roles in films like The Usual Suspects and Basquiat before breaking out in a big way as one of the stars of Terry Gilliam's Fear and Loathing in Las Vegas. By the 2000s, on the strength of performances in films like Traffic (for which he won an Oscar), he was one of the most in-demand and versatile actors in Hollywood, and in Sin City he proved it as the terrifying and memorable crooked cop Jackie Boy.
In the years since Sin City Del Toro has proven time and time again that he can do just about anything, whether it's sci-fi adventure (Star Wars: The Last Jedi and Guardians of the Galaxy), heavy drama (Che), crime cinema (Sicario) or horror (The Wolfman). Even after three decades, Del Toro shows no signs of slowing down, with recent roles including the acclaimed TV series Escape at Dannemora and the Wes Anderson film The French Dispatch.
Devon Aoki - Miho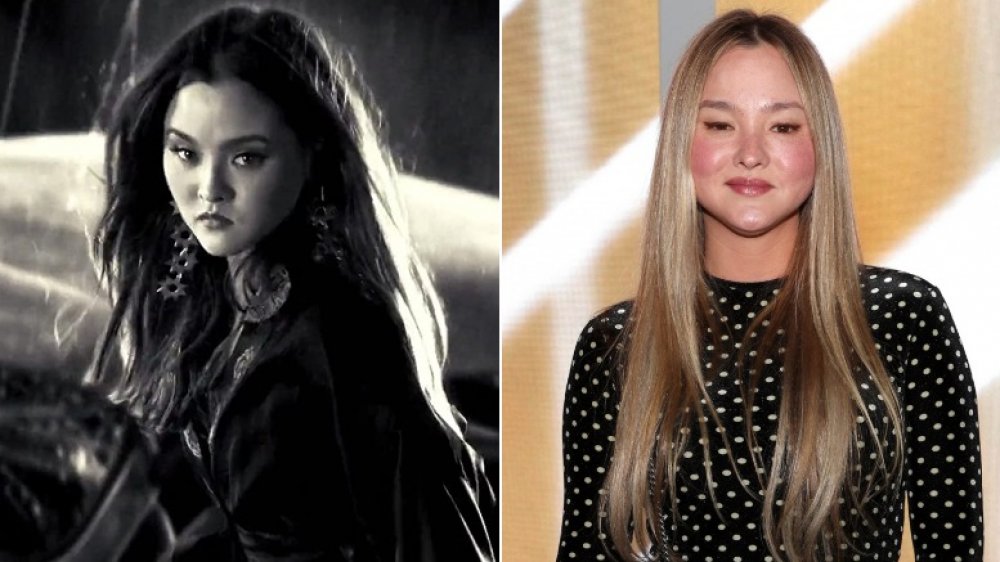 Jerritt Clark/Getty Images
Like Jaime King, Devon Aoki's rise to stardom began in the world of modeling, as she started landing major work on the runway in the late 1990s. By the early 2000s she was such a major presence in the fashion world that she transitioned into film with roles in blockbusters like 2 Fast 2 Furious. In Sin City, she played the deadly Miho, an enforcer for the sex workers of Old Town, and while she was a woman of few words, her presence in the film was undeniable.
Despite her screen presence in Sin City, Aoki acted only sporadically following the success of the film, and was one of the few members of the original ensemble to not return for the sequel, A Dame to Kill For. Her other acting roles include DOA: Dead or Alive, War, Mutant Chronicles, and Rosencrantz and Guildenstern are Undead. She also continues to work regularly in the modeling world and is considered a fashion icon, and does philanthropic work for causes like the Red Cross.
Elijah Wood - Kevin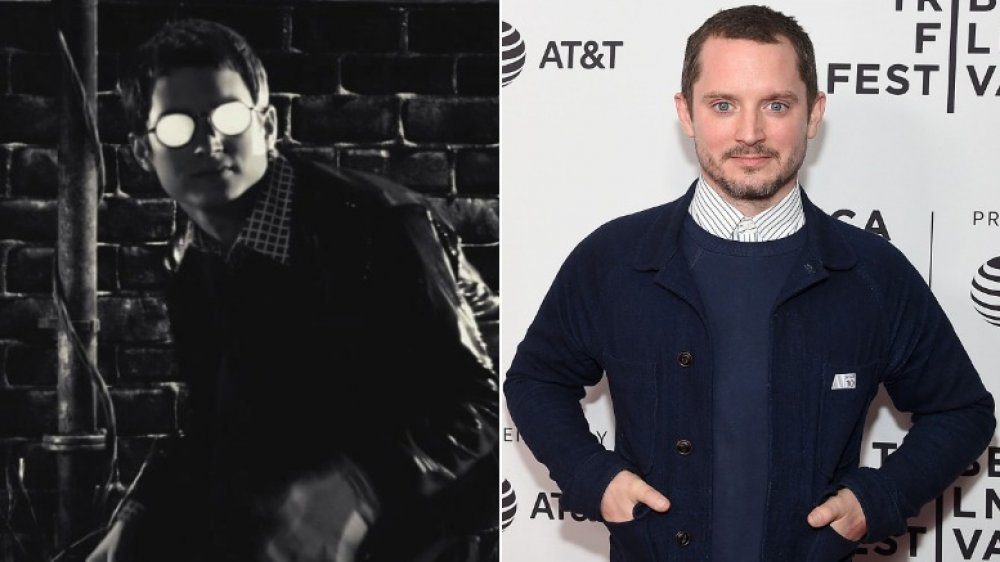 Jamie Mccarthy/Getty Images
Elijah Wood's film acting career began, famously, with a small appearance as a boy in Back to the Future Part II, and he spent the 1990s establishing himself as a child star through projects like The Adventures of Huck Finn, The Good Son, Flipper, and more. Wood's place in pop culture history was cemented forever in 2001 when he starred in The Lord of the Rings: The Fellowship of the Ring, the first film in the Lord of the Rings trilogy, which made him an international superstar. In Sin City, he was able to lean more into his horror instincts as the sadistic killer known as Kevin.
Following Lord of the Rings, Wood had both the clout and the freedom to take a more eccentric route with his career, and he's since starred in a number of intriguing projects including the TV series Wilfred and Dirk Gently's Holistic Detective Agency, and horror films like Maniac. He's also a prolific voice actor, with credits including Happy Feet, 9, and Star Wars Resistance, and works frequently as a producer, particularly for horror films including Mandy and Color Out of Space.
Alexis Bledel - Becky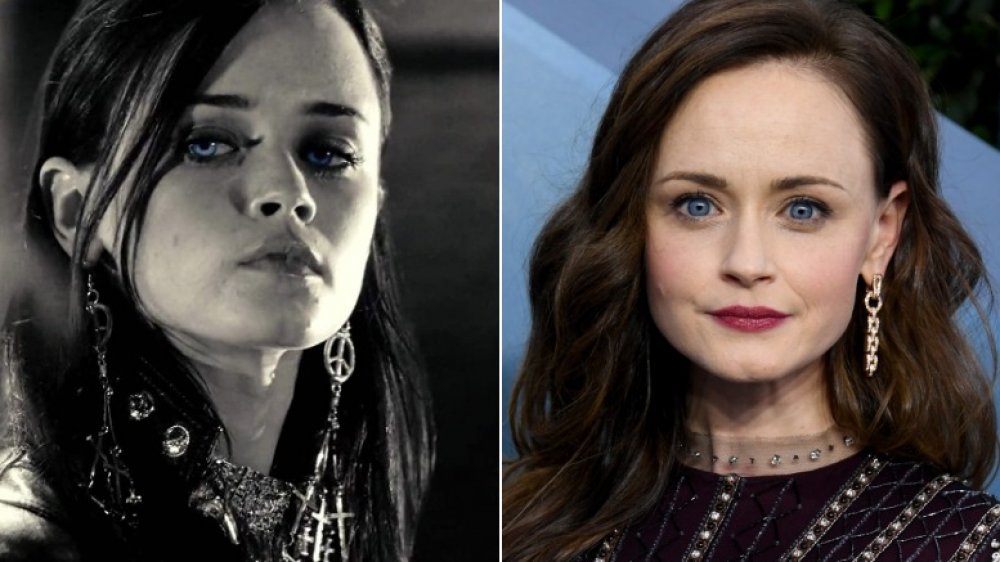 Jon Kopaloff/Getty Images
Alexis Bledel is one of those actors who rose from complete unknown to star on the strength of one project. In 2000, she was cast as one of the leads in the WB dramedy series Gilmore Girls, which quickly became a hit for the network and has since risen to the level of pop culture phenomenon. By the time Sin City rolled around, the film presented a chance for Bledel to show she could do more than wholesome entertainment, as she played the sex worker-turned-traitor Becky. That same year, she starred in yet another pop culture landmark: The Sisterhood of the Traveling Pants.
Since Sin City Bledel has continued to work regularly in film and television. Gilmore Girls wrapped up in 2007 but was later followed by a sequel miniseries in 2016, and her other work includes memorable roles in Mad Men, Us & Them, and The Sisterhood of the Traveling Pants 2. In 2017, she landed yet another era-defining project when she was cast as Emily in the Hulu adaptation of The Handmaid's Tale.
Josh Hartnett - The Salesman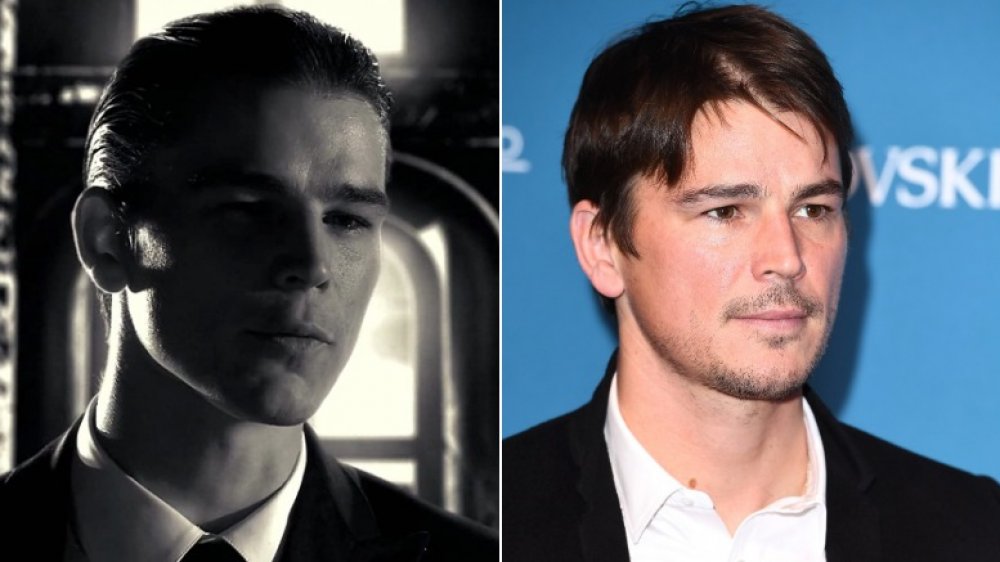 Jeff Spicer/Getty Images
Like Jessica Alba, Josh Hartnett was one of the biggest stars of his generation by the time Sin City came around. His breakout arrived in 1998 when he was cast in two of that year's most memorable horror films — Halloween H20 and The Faculty — and his star continued to rise in the early 2000s through roles in O, Black Hawk Down, Pearl Harbor, and 40 Days and 40 Nights. In Sin City, Harnett got the chance to lean into his darker side as the mysterious hitman known as the Salesman.
Hartnett spent the 2000s adding more major roles in films like 30 Days of Night, Lucky Number Slevin, and The Black Dahlia before his acting career quieted a bit as he took fewer and smaller roles in the early 2010s. That changed when he returned to the spotlight for a leading role in the Showtime series Penny Dreadful. The success of that series ultimately led to another major TV role in the family saga Paradise Lost.
Carla Gugino - Lucille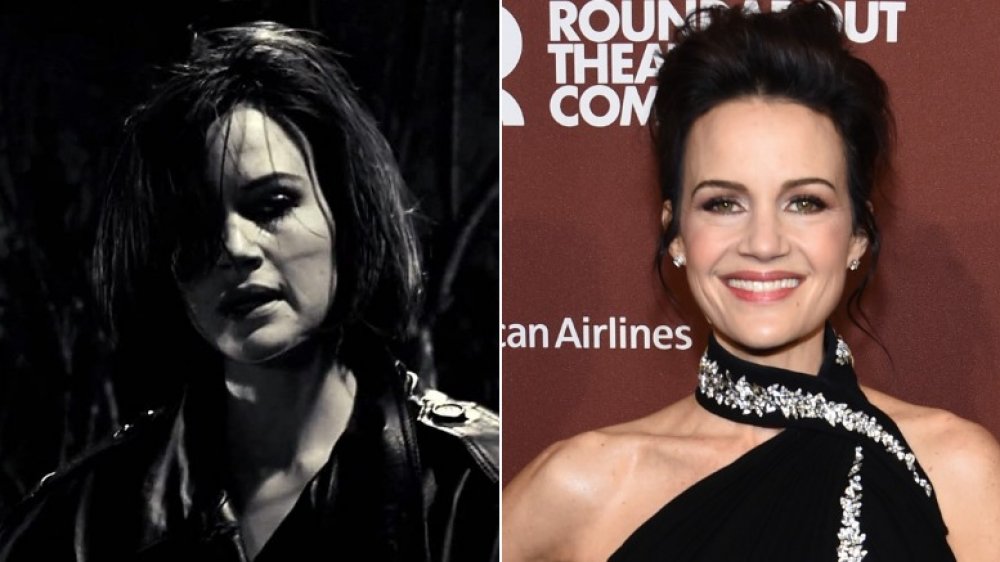 Jamie Mccarthy/Getty Images
Carla Gugino's screen acting career began with guest roles on TV series before she landed a major recurring role on Falcon Crest. More major TV and film work soon followed, and her credits in the 1990s include The Buccaneers, Spin City, Snake Eyes, Judas Kiss, and Chicago Hope. In 2001 she joined Robert Rodriguez's list of favorite actors to work with when she was cast as one of the leads in Spy Kids, a family adventure film that launched a franchise. In Sin City she got to show off her darker side as Marv's parole officer, Lucille, in "The Hard Goodbye" segment.
Gugino has continued a prolific career on both the big and small screen in the years since Sin City. The same year the film was released she landed a leading role on the CBS sci-fi series Threshold, and major roles in series like Entourage, Californication, and more soon followed. Her post-Sin City film work includes Night at the Museum, Watchmen, Sucker Punch, and San Andreas, and in the 2010s she's landed acclaimed horror roles including work in Gerald's Game and The Haunting of Hill House.