WandaVision Season 2 May Not Happen. Here's Why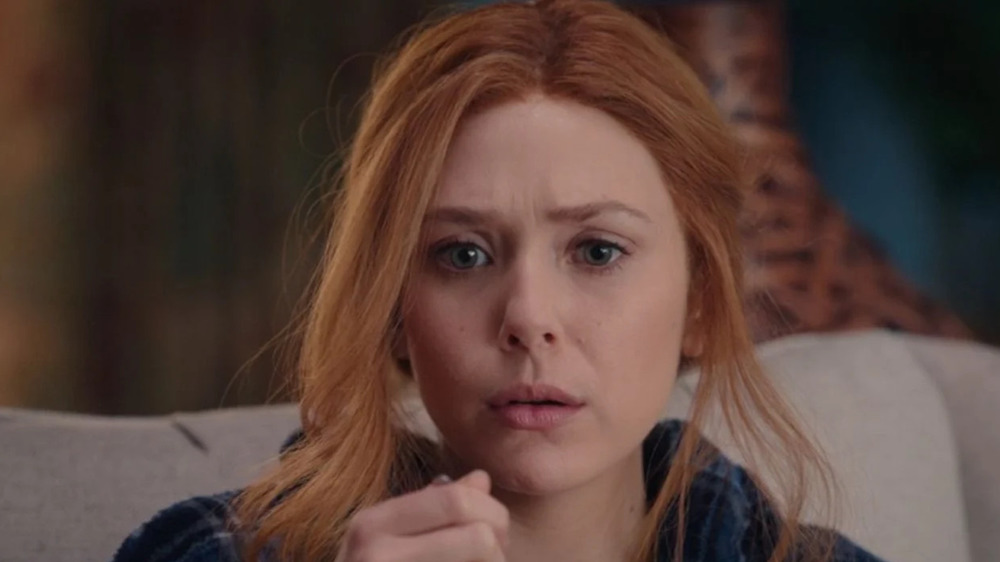 Marvel/Disney+
If you're a huge fan of WandaVision, you may have to prepare yourself for the possibility that there will only be one season.
According to a feature in The Hollywood Reporter, Marvel head honcho Kevin Feige hasn't committed to a second season of WandaVision just yet, for several reasons; not only will the series lead directly to an upcoming film within the Marvel Cinematic Universe, but Feige has a seriously full slate of projects coming up within the MCU's fourth phase that require his full attention.
Feige — who admitted that he's lived through too much at Marvel to provide any concrete information about a sophomore season for WandaVision — told THR, "When we start with a movie, we hope there is a part two, we hope there is part three, but we aren't factoring that into the part 1."
"Some of the shows that I mentioned that we are about to start filming, we are keeping in mind a structure that would lead into a season two or a season three in a more direct way compared to a show like WandaVision that goes into a feature." Specifically, Feige is referring to the upcoming Doctor Strange sequel, Multiverse of Madness, which is filming in London and will feature WandaVision's leading lady Wanda Maximoff (Elizabeth Olsen) as a vital character. Here's what's coming up next in the MCU, and what that could possibly mean for a second season of WandaVision.
The MCU's fourth phase is one of its biggest and most ambitious eras yet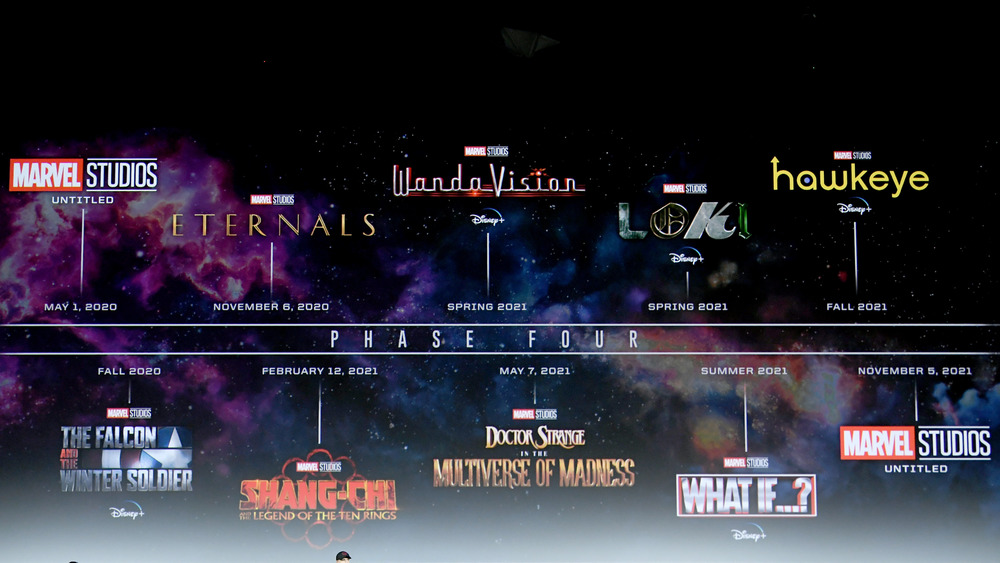 Kevin Winter/Getty Images
As THR reported, Feige revealed that Ms. Marvel is just about to finish filming, and will be followed by She-Hulk (led by Tatiana Maslany) and Moon Knight (which features Oscar Isaac in the title role). Beyond that, a few shows are set to premiere Disney+ — the exclusive home of Marvel's television ventures — very soon, with The Falcon and the Winter Soldier launching its first season on March 18, 2021 and Loki arriving on the service on June 11. Hawkeye, Ms. Marvel, and What If...? are also set to air on Disney+ before the end of 2021.
Beyond that, both the film and television divisions of the MCU have a busy slate ahead, with ten Marvel television shows set to launch, more adult projects like a Blade reboot led by Oscar winner Mahershala Ali and Deadpool 3, and movies like Black Widow, Shang-Chi and the Legend of the Ten Rings, Eternals, and the recently announced Spider-Man: No Way Home. As of this writing, those films are set to release on May 7, July 9, November 5, and December 17, respectively.
WandaVision has two episodes left in its first season, which air on Fridays at midnight PST on Disney+ and will conclude on March 5, 2021. Wanda's next outing in Doctor Strange and the Multiverse of Madness is currently set to hit theaters on March 25, 2022.