Spider-Man: No Way Home Announcement Teases WandaVision Connection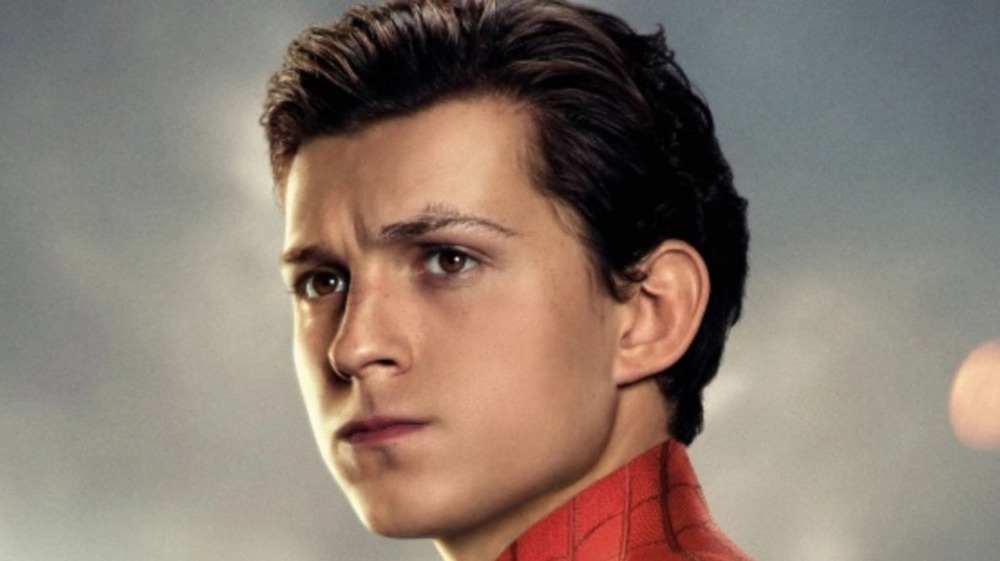 Sony Pictures/Marvel Studios
Marvel's Phase 4 is proving to be about as big a hit as you might have projected, with the hugely popular WandaVision series nearing its season 1 finale, and four upcoming films planned for 2021 alone. The year will conclude with the third Spider-Man film starring Tom Holland, and on February 24, 2021, Sony confirmed the film's title. It will premiere December 17, 2021 — or possibly December 25, 2021, based on the "in theaters this Christmas" tag at the end of the announcement video – and will be called Spider-Man: No Way Home. Who had that one in the office pool?
The film will break new ground for Spidey, in more ways than one. When Spider-Man: Far From Home left off, Peter Parker's secret identity had been exposed to the world. The film version of Peter Parker has never been in that situation, and No Way Home will apparently pick up where Far From Home left off. But No Way Home will also continue the recent trend that's seen Spider-Man interacting with other Marvel superheroes, something that wasn't possible before Spider-Man rights-holder Sony Pictures and Marvel Studios' parent company, Disney, came to an accord. 
Since that landmark cinematic convergence, Tom Holland's version of Spider-Man has shared the big screen with everyone from Iron Man to Doctor Strange, but based on clues from the recent premiere trailer, Spidey may be reaching even further in his latest outing — into the world of Disney+.
How Spider-Man: No Way Home and WandaVision might tie together
The teaser trailer begins with Spider-Man: No Way Home co-stars Tom Holland, Zendaya, and Jacob Batalon exiting director Jon Watts' office. Watts has refused to tell them the title of the new movie, and the cast playfully argues about Holland's tendency to accidentally spoil details from his movies. Then the camera lands on a white board decorated to look like it was used to brainstorm the new Spider-Man subtitle. Along with all the rejected names, there are hints that No Way Home may tie into WandaVision.
The first clues to notice are the hexagons that fill the blank spaces. Hexagons are a big part of WandaVision. The sitcom-within-a-show takes place in the town of Westview, which is located inside a perfect hexagon, and every episode ends with Wanda (Elizabeth Olsen) and Vision (Paul Bettany) framed by the shape. As Darcy Lewis (Kat Dennings) explains in episode 5, the hexagons are a reference to Scarlet Witch's Hex powers, and specifically the "Hex bubble" she placed around Westview to create a safe zone.
Spider-Man: No Way Home's use of hexagons indicates a likely WandaVision connection, but how exactly? WandaVision also makes it clear that Wanda's Hex bubble can alter reality, or even tap into multiple realities at once. Meanwhile, last fall it was reported that No Way Home's cast will include cameos by stars of earlier Spider-Man films. Since many of them have played characters who already appear in the Homecoming films played by different actors, the only possible way they could make cameos in No Way Home is if the movie introduces alternate realities.
From there, fans connected the dots. No Way Home will probably involve the multiverse, and WandaVision is the only other current Marvel property that allows for travel between alternate realities. The trailer would seem to confirm it, but we'll have to wait until December to find out.