Elizabeth Olsen Offers An Update On Doctor Strange 2 Filming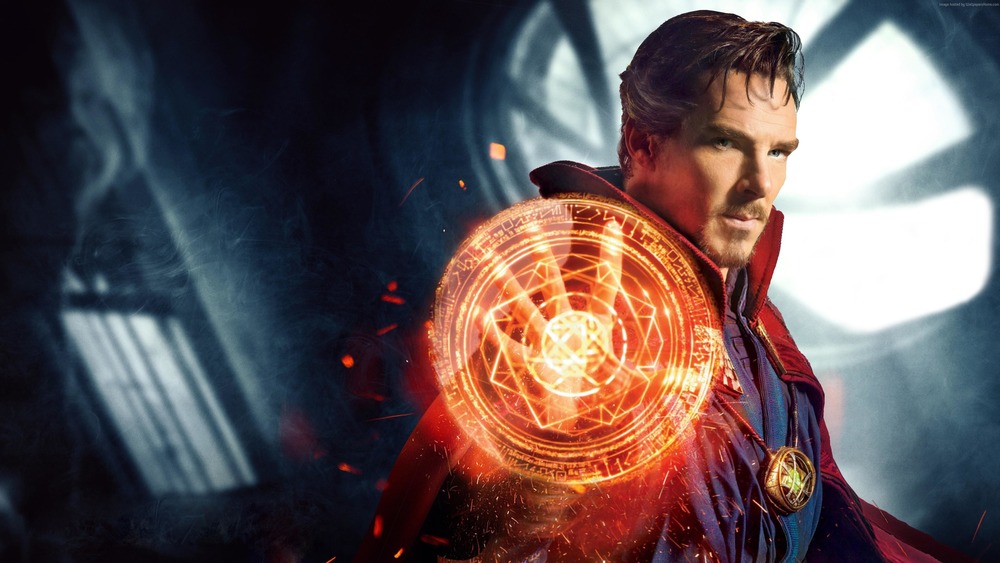 Marvel Studios
Fans of Doctor Strange may have to wait a little bit longer for the next installment of the Marvel Cinematic Universe story.
During an appearance on Jimmy Kimmel Live! to promote the upcoming MCU Disney+ series WandaVision, and release a new clip from the series, Elizabeth Olsen — who has played Wanda Maximoff, or "Scarlet Witch," since 2015's Avengers: Age of Ultron — revealed that Doctor Strange in the Multiverse of Madness, the second standalone story featuring Benedict Cumberbatch's Dr. Stephen Strange, is facing delays related to the COVID-19 crisis.
The events of WandaVision, which hits Disney+ on January 15, will lead right into Multiverse of Madness, but Entertainment Weekly reports that Olsen, who is in London right now to film the movie, announced that production is currently on hold. "Since the hospitals are overwhelmed here we can't go back to work until that calms down," Olsen told Kimmel over video chat. "So, just safely hanging out here and really grateful that I get to be working."
Recently, the United Kingdom has been hit with a new strain of the novel coronavirus, leading to border closures and further lockdowns, and unsurprisingly, film productions — which require people to forego protective masks and social distancing — happening there have been affected. Unfortunately for Marvel, this is the latest in a long line of COVID-19 related delays for the studio, which has seen many of its biggest forthcoming releases shelved during the global pandemic.
2020 marked an entire year without a new Marvel project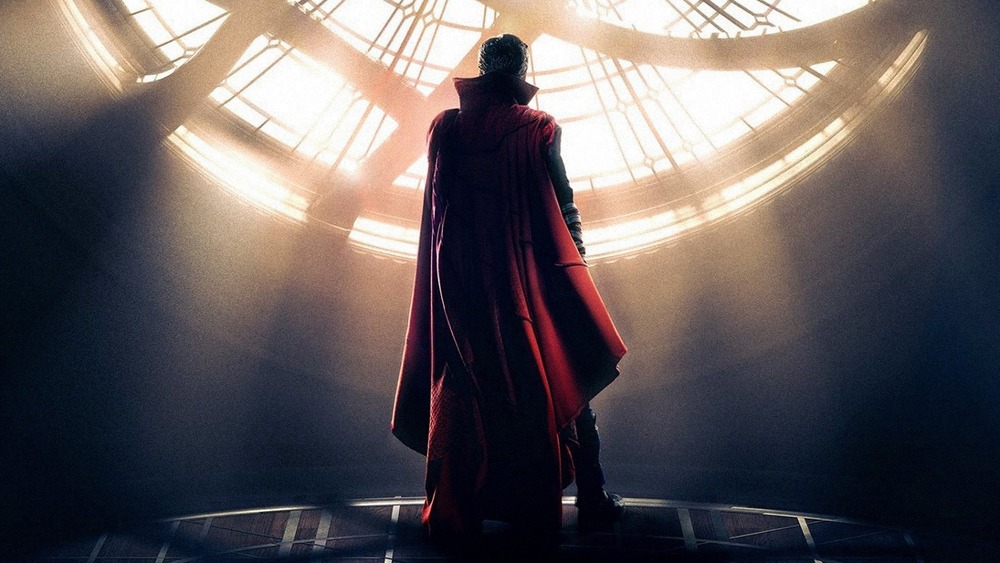 Marvel Studios
After ruling the box office throughout the 2010s with the Marvel Cinematic Universe, the major studio came up against an obstacle that not even a superhero could defeat: the COVID-19 crisis. After the pandemic shut down most of the globe in March of 2020, projects like Scarlett Johansson's standalone film Black Widow were put on the backburner, and Marvel's entire upcoming film slate — the fourth phase of the MCU — ended up significantly pushed back.
Even with a vaccine on the horizon across the world, there's no word as of this writing when it will be safe for projects like Multiverse of Madness to resume filming, particularly in London, which must now battle a brand new COVID-19 strain. It also remains to be seen whether or not Multiverse of Madness' release date will be affected; currently, the movie is slated to hit theaters (which remain largely closed due to the pandemic) on March 25, 2022.
The first Doctor Strange movie and the films of the MCU are available to stream on Disney+ now, and WandaVision drops on the service on January 15.