What The New Timeline Really Means For Marvel Phase 4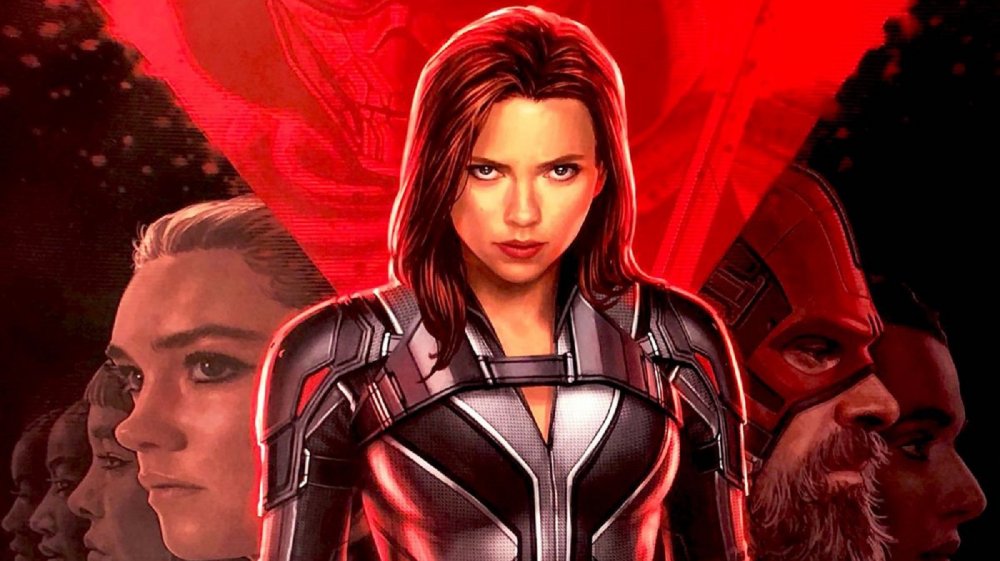 Disney/Marvel Studios
The Marvel Cinematic Universe is in a state of flux. Over the course of 11 years and 23 films, the mega-franchise has accomplished the near-impossible: juggling multiple blockbuster franchises, all with their own creative teams, and making them all fit into the same universe, in service of one overarching narrative. That narrative — the saga of the Mad Titan Thanos' quest to gather the Infinity Stones and use them to destroy half of all life in the universe, known as the Infinity Saga — has been completed, but improbably, Marvel Studios' task of maintaining narrative continuity across its ever-growing slate of franchises just got a lot more complicated.
This, of course, is due to the COVID-19 pandemic, which has thrown a king-sized monkey wrench into the gears of the entire industry. Famously, Marvel's brain trust maps out the overall narrative direction of the MCU, years in advance, under the watchful eye of head honcho Kevin Feige. Marvel's Phase 4 slate of features, as well as its limited TV series, which will be produced by Marvel Studios and stream on Disney+, was announced in 2019 — but since the pandemic hit, the release dates, and even the order in which they will be released, have been continually shuffled. For most movie studios, this wouldn't present any creative issues — but this is the MCU, in which the events of one film often inform the events of another, being toiled over by completely different filmmakers.
For the sake of (relative) simplicity, we'll be focusing mainly on what this means for the MCU's features, as all but one of the Disney+ limited series have not nailed down release dates. The one that has, though, is thought to be key to the entire narrative arc of Phase 4 — and now, it finds itself in the lead-off spot.
WandaVision will now lead off Phase 4 of the MCU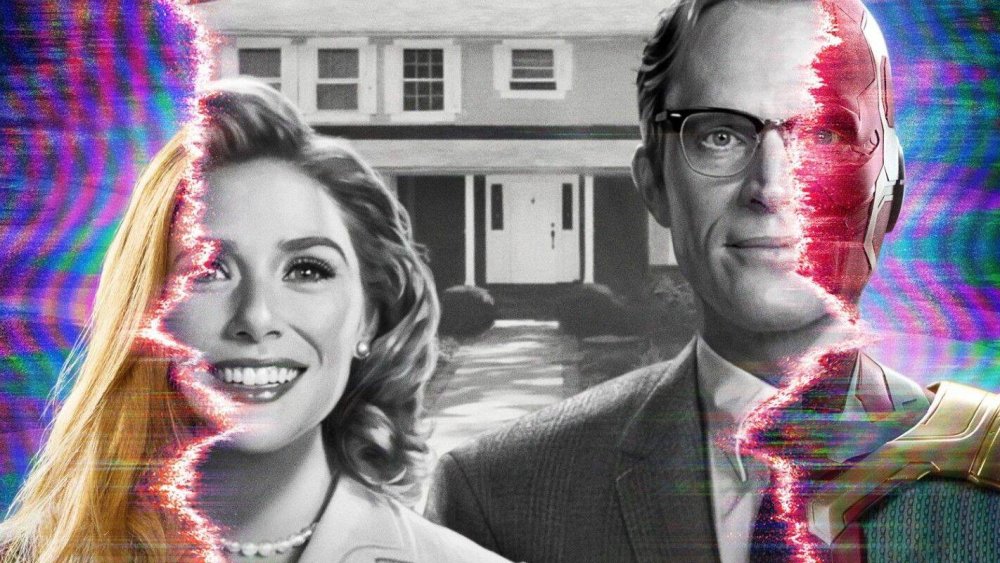 Disney/Marvel Studios
This would be WandaVision, the delightfully insane-looking series which will see Wanda Maximoff, the Scarlet Witch (Elizabeth Olsen), apparently sequestering herself inside some kind of alternate universe in which reality is fluid, everyday life seems to have the visual aesthetic of sitcoms from a variety of time periods, and Wanda's android beau Vision (killed by Thanos during the events of Avengers: Infinity War) is alive. Pre-COVID, WandaVision wasn't even supposed to be the first Disney+ series to drop — that would have been Falcon and the Winter Soldier, which has been delayed until 2021. Now, the reality-warping adventures of Wanda and Vision will not only lead off Phase 4, it'll be giving Marvel fans a long-awaited fix, because for the first time since 2009, there will be no Marvel movies released this year.
Here's how those schedule shufflings break down, currently: Black Widow, the prequel solo vehicle for Scarlett Johansson's superspy, has moved to May 7, 2021. Eternals, centered on a group of ancient cosmic beings created by the Celestials, has moved from November 6, 2020 to November 5, 2021. Shang-Chi and the Legend of the Ten Rings, the first solo vehicle for Marvel's master of kung fu, slides from February 12, 2021 to July 9, 2021. Doctor Strange in the Multiverse of Madness — which, crucially, was originally intended to directly follow WandaVision — has moved from May 7, 2021 to March 25, 2022. The as-yet untitled Spider-Man 3 — which, also significantly, will co-star Benedict Cumberbatch's Doctor Strange — slips from July 16, 2021 to December 17, 2021. Finally, Thor: Love and Thunder has moved from November 5, 2021 to February 11, 2022 — meaning that it will no longer close out the MCU's Phase 4, as was the original plan.

Schedule flip-flops might necessitate some significant changes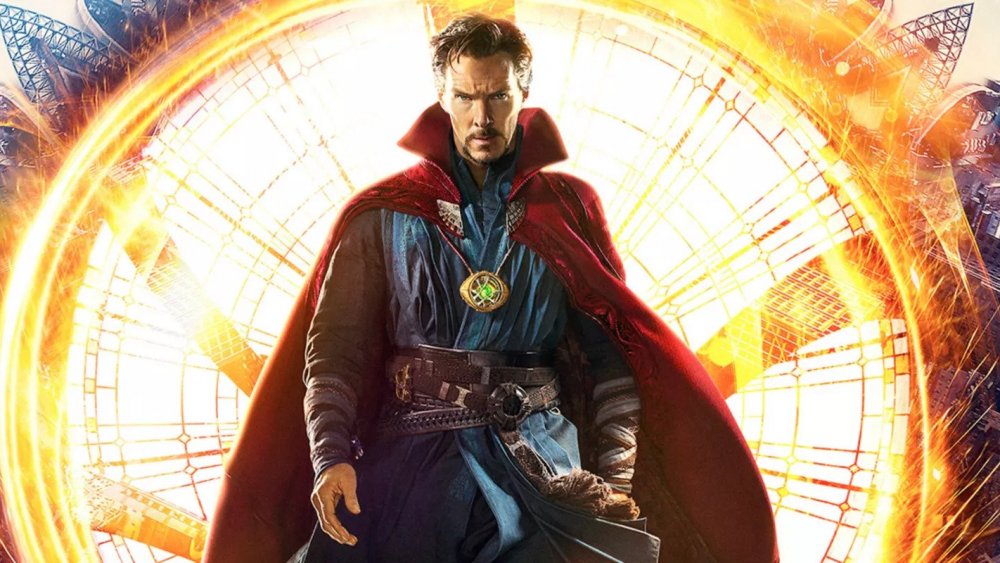 Disney/Marvel Studios
You've probably noticed that, assuming that these release dates hold, the order in which Marvel's Phase 4 flicks will be released looks quite a bit different. Both WandaVision and Black Widow are completed, and the latter takes place during the events of Phase 3, meaning that its story should have little bearing on the events of the other films. Several of those films, though, now find themselves holding down a different spot in the Phase 4 narrative than they did previously — meaning that multiple creative teams will likely have to make some on-the-fly adjustments.
Most significantly: as previously mentioned, Marvel has asserted that the events of WandaVision will lead directly into Doctor Strange in the Multiverse of Madness, which makes sense considering the fact that Wanda appears to be doing some serious meddling with alternate realities. This will be a neat trick to pull off: Going by the original release schedule, Strange would have followed WandaVision by perhaps a few months. Now, there will be nearly a year and a half between the two, with Strange now set to close out the entire phase. Adjustments will also likely be in order for Spider-Man 3, since that film will now precede Strange by about a month, rather than following it per the original schedule. Also, Eternals will now follow Shang-Chi rather than preceding it, so any plot elements common to those two films may need tweaking. Thor 4 may need some work, since it will now lead into Strange. 
It's a complicated state of affairs, to be sure, but somehow, we get the feeling that Mighty Marvel will be up to the task of managing it. Of course, we'll be on the lookout for any MCU news, and will keep you in the loop.