The Broadway Connection You Missed In Snowpiercer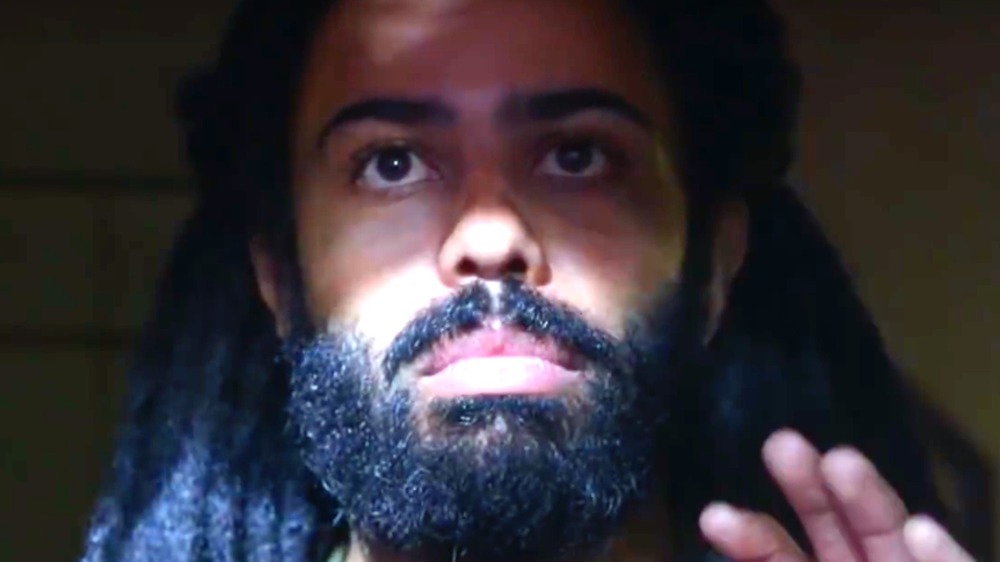 TNT
After years of troubled development, the first season of Snowpiercer finally made its way to TNT in May 2020. To avoid losing steam, the producers quickly turned around to produce the second season of the show — which saw Sean Bean join the cast — debuting the follow-up episodes less than a year later in January 2021.
Bean joins Jennifer Connelly and Daveed Diggs as a lead on the show, which depicts a dystopian future where humanity's last remnants circle a frozen globe on the titular Snowpiercer train. The train is divided into distinct sections that mirror class divisions, with the most privileged living in luxury at the front of the train and the poorest surviving in squalor at the rear. Throughout its first and second season, Snowpiercer — inspired by Academy Award-winning director Bong Joon-ho's 2013 cult sci-fi film of the same name — explores the tensions between these sections.
While Bean and Connelly might be the biggest Hollywood names in Snowpiercer, the show also features some highly regarded theatre actors. Here are the Broadway connections in Snowpiercer that you may have missed.
Daveed Diggs won a Tony for his performance in Hamilton
Snowpiercer's plot revolves around Daveed Diggs' portrayal of Andrew Layton, the world's last homicide detective, who uses a murder investigation as a cover to gather information and spark a rebellion. Diggs appeared in various film and television roles before leading the cast of Snowpiercer, including Unbreakable Kimmy Schmidt and Zootopia — though the performer actually boasts a much longer career in theatre.
At the top of his resume is his dual role as Thomas Jefferson and the Marquis de Lafayette in Lin-Manuel Miranda's Hamilton. Diggs appeared in the show both in its original off-Broadway run at the Public Theater, and then again when it moved to Broadway at the Richard Rodgers Theatre. In 2016, when Hamilton swept the Tonys, Diggs was honored with Best Featured Actor.
While Diggs' involvement in Hamilton is a highlight of his time on the stage, it was the culmination of a decade long career in the theatre. The star had previously spent years in San Francisco starring in both Shakespeare productions and experimental plays such as Six Degrees of Separation.
Lena Hall was featured in an award-winning production of Hedwig and the Angry Inch
In Snowpiercer's world of class distinctions and separate train sections, there exists one area where individuals from all groups can intermingle. In the class neutral Night Car, passengers from all three sections can gather in a nightclub-style environment under Miss Audrey's (Lena Hall) supervision. Miss Audrey acts as a sort of oral historian and entertainer, helping Snowpiercer's inhabitants relax as she sings songs from the world that was.
Hall's performance as Miss Audrey is informed by some of her past triumphs on the stage. After making her Broadway debut in 1999 as Demeter in Cats, Hall later acted as the understudy for Annie on a national tour of Annie Get Your Gun. During the 2000s, Hall appeared in many more productions, along with small roles on TV and in films such as Sex and the City. However, she received the most recognition for her role as Yitzhak in the 2014 Broadway staging of Hedwig and the Angry Inch. Playing the part opposite of Micheal C. Hall, Darren Criss, and Andrew Rannells, Hall would ultimately win a Tony for Best Featured Actress. 
Hall told Looper exclusively that her Broadway experiences helped her refine the physicality she brings to playing Miss Audrey in Snowpiercer, and in exploring the character's many roles in the show. Hall said, "to be able to loop (a connection with the audience) into Miss Audrey works because she's an empath and kind of a therapist and is someone who can help other people heal just by listening and repeating their story back to them."