The Surprising Broadway Skill Lena Hall Brings To Snowpiercer's Miss Audrey - Exclusive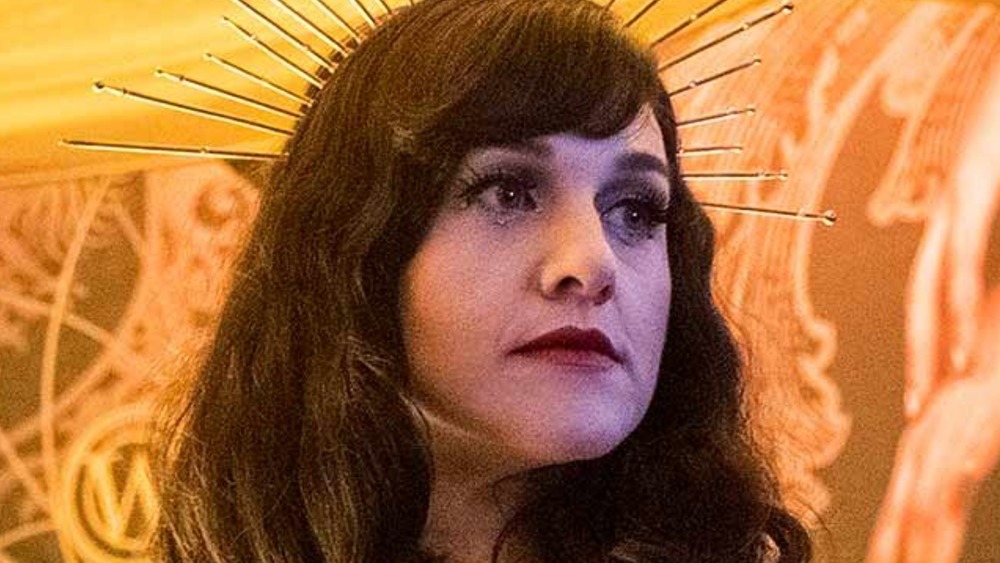 TNT
TNT's Snowpiercer takes viewers on a journey — a journey on a high-speed train filled with the last remnants of society who have survived a modern ice age. As a microcosm of the world's socio-economic class system, the train houses the upper-class passengers in the coveted front cars, the working class in the middle, and the least privileged in the tail.
In the center is the Night Car, where all the classes can forget their troubles in a nightclub-like atmosphere with the help of the multifaceted Miss Audrey, played by Broadway star Lena Hall. Part singer, part psychic, part therapist, Miss Audrey is a connecting link between classes who wants to help sooth the souls of those aboard.
Hall — who co-stars alongside fellow Broadway alum Daveed Diggs and Academy Award winner Jennifer Connelly — won a Tony Award for her role in the 2014 revival of Hedwig and the Angry Inch. And she brings those same powerhouse vocals to Snowpiercer, among other skills she perfected during her 20-year Broadway career.
In an exclusive interview with Looper, Hall delved into how her time on Broadway helps her bring Snowpiercer's Miss Audrey to life.
Miss Audrey's physical appearance plays a major role in her appeal on Snowpiercer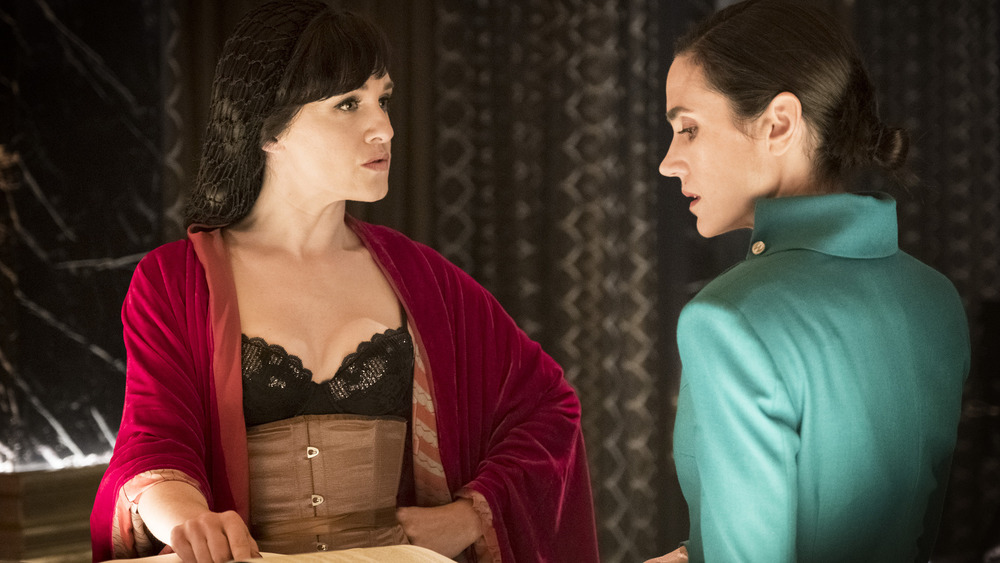 Justina Mintz/TNT
For Hall, the role of Miss Audrey on Snowpiercer transcends the art of acting and singing — and even her time on Broadway. "I'm a physical actor," she says. "I used to be a ballerina when I was a kid so I am better at emoting with my body and embodying a character more than just words or emotions. How Miss Audrey moves, how she wears clothing or moves her head, how she looks... is all very important."
Hall says that physicality is something she polished on Broadway in such high-profile shows as Hedwig, Kinky Boots, and Cats. "Physicality is definitely a holdover from my Broadway days — wearing wigs and makeup and all the fabulous looks, that's definitely something that adds to Miss Audrey's dimensions," says Hall. "The clothing and the sense of beauty, that whole thing, [is key to the role], and so is her connection with people."
That connection with the audience is what made Hall a successful Broadway performer, and what breathes life into the role of Miss Audrey on Snowpiercer.
"As a performer, when I'm on stage singing, I have a connection to my audience that I cannot put into words, and it makes me feel like I am somewhere else," says Hall. "It's almost cathartic, and the connection and the energy I get from the audience is something that I feel so deeply when I'm in the moment. And to be able to loop that into Miss Audrey works because she's an empath and kind of a therapist and is someone who can help other people heal just by listening and repeating their story back to them. So that is all kind of looped into my character, for sure."
Snowpiercer airs on TNT on Mondays at 9pm EST.