Snowpiercer Season 2 - What We Know So Far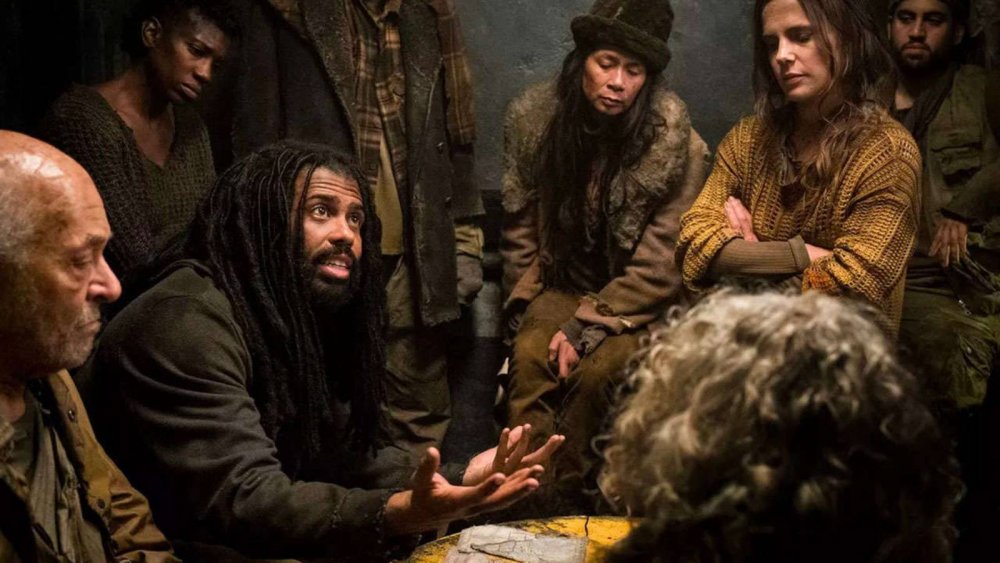 TNT
Spoilers ahead for the 2013 film Snowpiercer.
Bong Joon-Ho's feature film Snowpiercer ends pretty definitively, with the train going off the tracks and only two survivors remaining. While they've been told their entire lives the environment outside isn't hospitable for life, they see a bear, clearly indicating that humanity can, in fact, survive. Of course, when you have a TV show, you need to keep things interesting past 120 minutes. 
Enter the Snowpiercer TV series that premiered on TNT in May of 2020. The show lost directors and showrunners along the way, but after years of wondering whether we'd get the chance to actually see this thing, it finally came out. It was a big hit with critics and audiences alike, so it makes sense that the network wants to keep this train moving. 
A teaser trailer has officially been released for season 2, and it looks like the revolution is just getting started. What can we expect as the show begins to deviate significantly from the movie in the upcoming season? Here's what we know so far.
What's the premiere date for Snowpiercer season 2?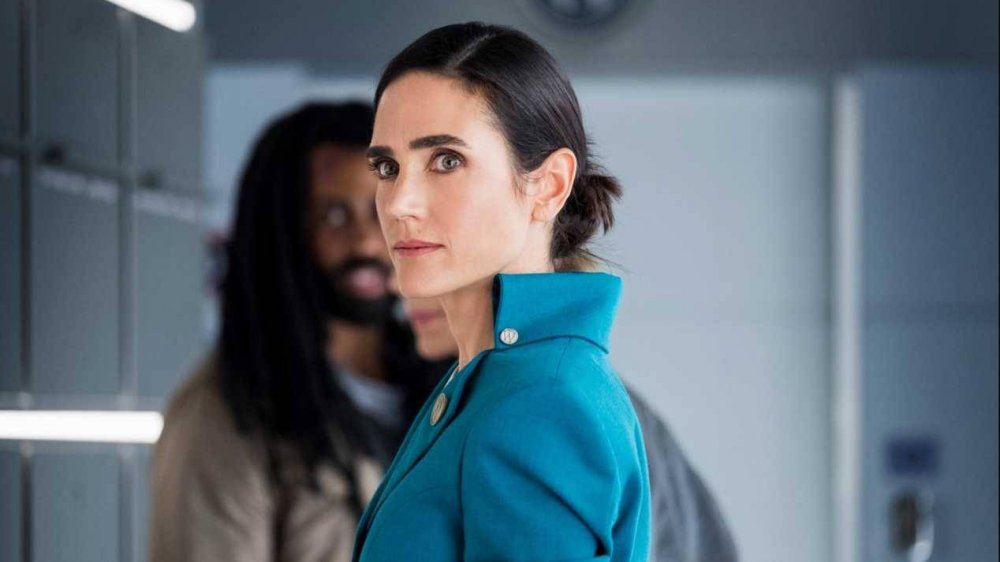 TNT
Despite years of setbacks, Snowpiercer finally debuted in May of 2020. Luckily, it doesn't seem as though fans will have to wait excessively until they can see how the cliffhangers from season 1 pay off. In fact, season 2 is coming out sooner than most people would have guessed. 
The teaser trailer revealed that season 2 will debut on TNT on January 25th, 2021. That's less than a year after season 1 arrived, which is a pretty impressive turnaround time. However, it's clear that TNT had plenty of faith in the series, and that belief paid off big time. According to a press release put out by the network, Snowpiercer launched as the number one new cable entertainment program in May 2020 with millions of people watching it across TNT, TBS, and various digital platforms. It was the biggest premiere seen by a TNT series since The Alienist, starring Daniel Brühl and Dakota Fanning, in 2018.
Apparently in a politically- and economically-tumultuous climate, people really want to see a show about violent societal upheavals. Who knew?
Who's in the Snowpiercer season 2 cast?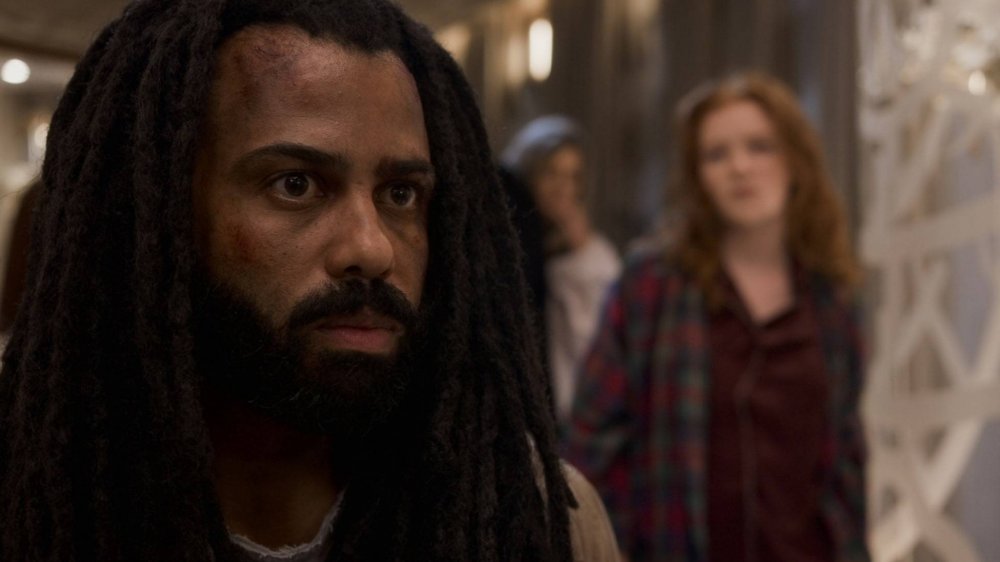 TNT
The 2013 film Snowpiercer had an all-star cast, with Chris Evans, Tilda Swinton, Octavia Spencer, and John Hurt in lead roles. The TV series had big shoes to fill, but it's definitely not lacking in terms of talent. 
The show's cast is led by Daveed Diggs, who lit up Broadway as Marquis de Lafayette and Thomas Jefferson in the Tony-award winning phenomenon Hamilton, as the rebellious Andre Layton. Diggs has also made the leap to the big screen with roles in Wonder, Blindspotting, and the upcoming Pixar film heading straight to Disney+, Soul. He's joined by Oscar-winning actress Jennifer Connelly, who plays the Head of Hospitality, Melanie Cavill. Connelly won an Oscar for her role as Alicia Nash in the Ron Howard-directed film A Beautiful Mind, with her resume also including Dark City, Requiem for a Dream, and Alita: Battle Angel. 
The teaser promises that Sean Bean will have a more significant role in season 2 after appearing briefly as the reclusive Mr. Wilford. Joining him with a larger role is Steven Ogg, who had a recurring part as Pike in season 1 but has been promoted to a regular role for the upcoming episodes. Other actors expected to return include Lena Hall as Miss Audrey, Micky Sumner as Bess Francis Till, Iddo Goldberg as Bennett Knox, Alison Wright as Ruth Wardell, and Katie McGuinness as Josie Wellstead.
What is the plot of Snowpiercer's second season?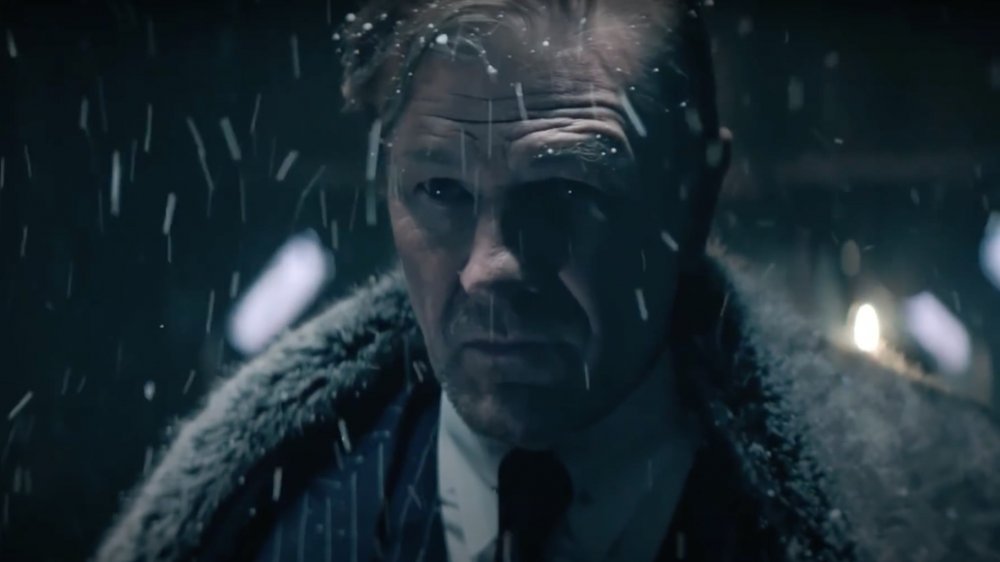 TNT
Snowpiercer takes place in 2021. It's been seven years since the planet became uninhabitable, forcing humanity onto a perpetually-moving train. However, the train is separated by class with the poor in the back and the wealthy toward the front. Those in the back of the train begin a revolution to gain greater access to resources and upset the imposed hierarchy. 
Season 1 ends with those remaining in the revolution attempting to figure out the next steps for the train's hierarchy. Before the audience has a chance to assume it's going to end just like the movie, a second train comes into the picture. It's revealed that Mr. Wilford (Sean Bean), the mysterious billionaire whose company built the trains, is onboard and wants to gain back control of Snowpiercer. Season 2 will focus on this newfound power struggle as passengers need to decide whether to join Wilford or to support the uprising led by Daveed Diggs' Andre Layton.
It seems likely that season 2 will continue the first season's focus on themes of social injustice and class warfare. Now that Mr. Wilford is back in the picture with new technology and resources to get Snowpiercer passengers on his side, Layton and his allies will have to work even harder to retain what delicate power they attained in the first season.
Everything viewers loved about season 1 seems to be getting cranked up in season 2, and we can't wait to see what happens now that the series has to go beyond what happened in Bong Joon-Ho's movie or the graphic novel that inspired it. Now's the perfect time to go back to the beginning and see what clues you missed in the pilot.