How Cobra Kai's Kyler Could Have Been Played By This Season 3 Actor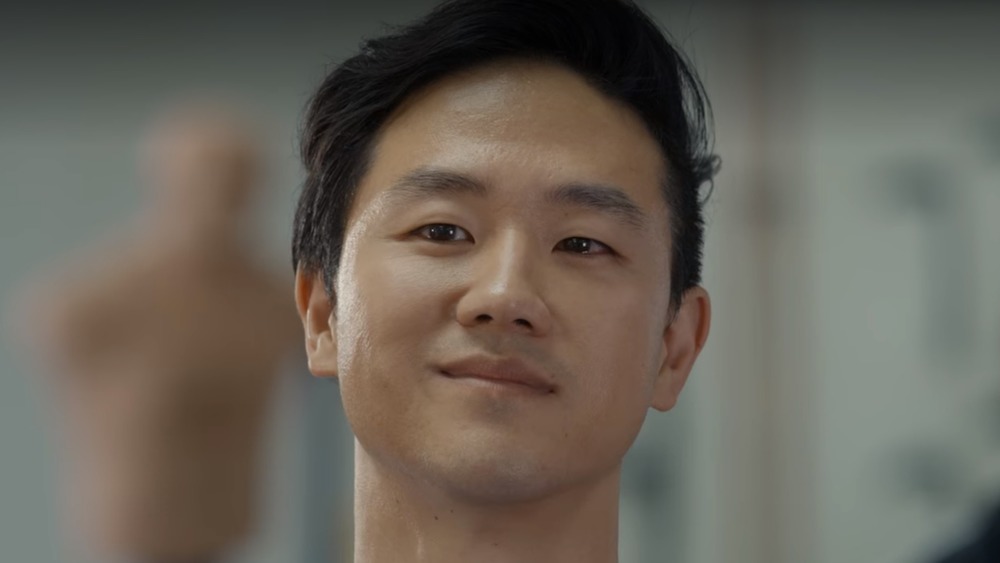 Netflix
It may be hard to imagine anyone but Joe Seo portraying Kyler on Cobra Kai because the actor is quite effective at bringing this smirking bully character to the screen in the streaming series. Seo presents Kyler as someone who can be deceptive and sneaky at times, putting on an air of earnestness to conceal his true nature, while he's also downright menacing when he wants to be. As the central antagonist of the series' first season and a returning troublemaker in season 3, Seo has made Kyler the shudder-inducing baddie we've come to know and love (read: loathe) in Cobra Kai.
However, there was another Cobra Kai star who almost nabbed the role before Seo officially signed on as Kyler, and his identity might just surprise you. As it turns out, Barrett Carnahan originally auditioned to star as Kyler in Cobra Kai long before he actually joined the series as the teenager version of John Kreese in those epic flashback sequences.
Before he was young John Kreese, he tried out for the bully squad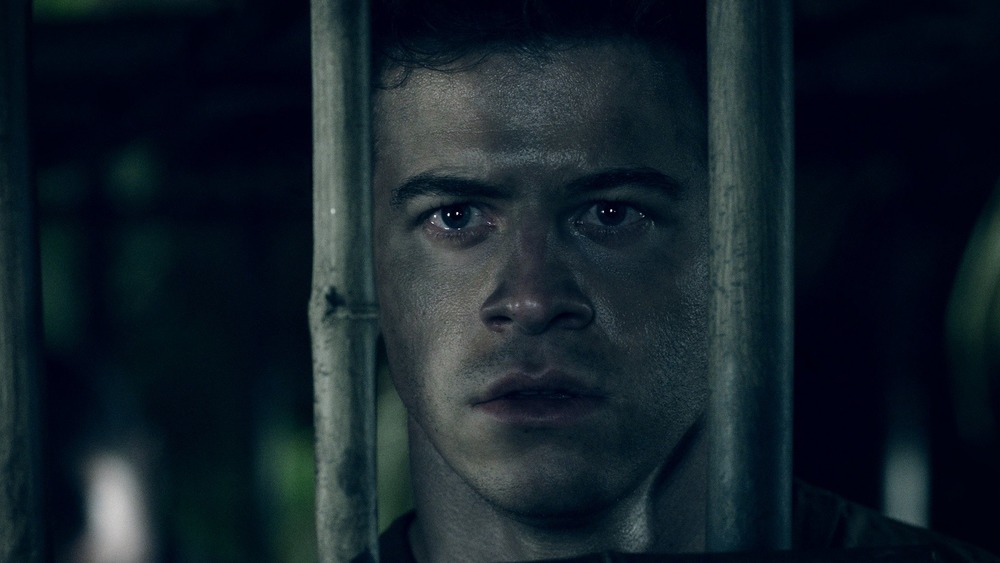 Netflix
Carnahan revealed that he initially auditioned for the role of Kyler — along with trying out for the part of Kyler's sidekick Brucks (Bo Mitchell) — ahead of the series' first season, which initially debuted as a YouTube Red series in 2018. The actor told Comic Book Resources, "I had actually auditioned for the show twice before. I had gone up for the role of Kyler and I had gone up for the role of Brucks all the way back in Season 1."
Despite not being cast for those roles, Carnahan returned to try out for season 3 and found the audition pieces to be quite confusing, given what he knew about the karate-centric show. "The casting process was kind of funny because, when I got the sides, I went, 'These are faulty sides, right? There's no way that any of these characters are going off to war!'" he told CBR. "I thought he was just a high school character and I thought the character was Jared, not young Kreese. It wasn't until far along in the casting process that I was told it was young Kreese. It was a trip!"
As the younger version of Kreese, Carnahan has the important task of showing how the character transformed from an orphaned and bullied teen into the hardened, "no mercy"-style sensei he's been since we first met him in The Karate Kid.
Carnahan went straight to the source for inspiration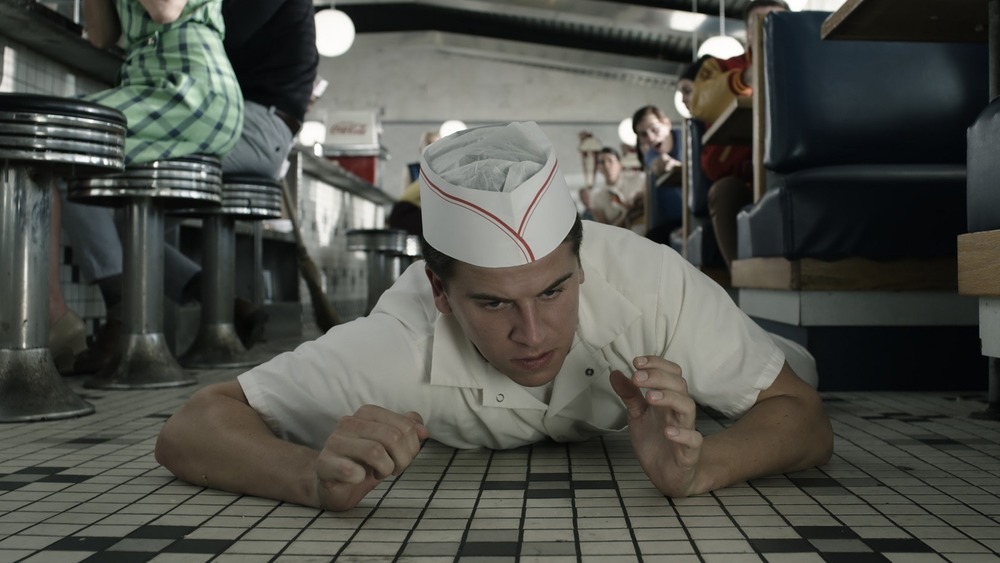 Netflix
Kreese's harrowing experience on the battlefield in Vietnam is almost enough to garner sympathy for Kreese, and even if it doesn't, the scenes certainly explain how he developed such a tough-as-nails demeanor. To bring life to the character's tragic backstory, Carnahan took a lot of notes from Martin Kove himself on set.
Speaking to Syfy, Carnahan explained that while he did not want to make a "carbon copy" of Kove's adult Kreese, he still spent time soaking in his performance on the set of Cobra Kai. "I was able to kind of mimic his dialect a little bit. I studied the way that he walked, the way that he held himself, the way that he looked at people ... the way that he crossed his arms... if I did it, I made sure I was crossing my right hand over my left elbow," he explained.
Carnahan also had the unique experience of portraying the younger version of Kove's character opposite the actor's own real-life son, Jesse Kove, who starred as young Kreese's bully. "When Jesse Kove walked in the diner and started talking about never showing your opponent mercy, everybody jumped the gun and assumed that was Young Kreese," Carnahan predicted of the audience's reaction to their scenes together. "To have that switch on the audience, and to have Kreese be the one who was bullied. I think that was really a brilliant move."