Why Fans Are So Divided Over This Character's Return In Cobra Kai Season 3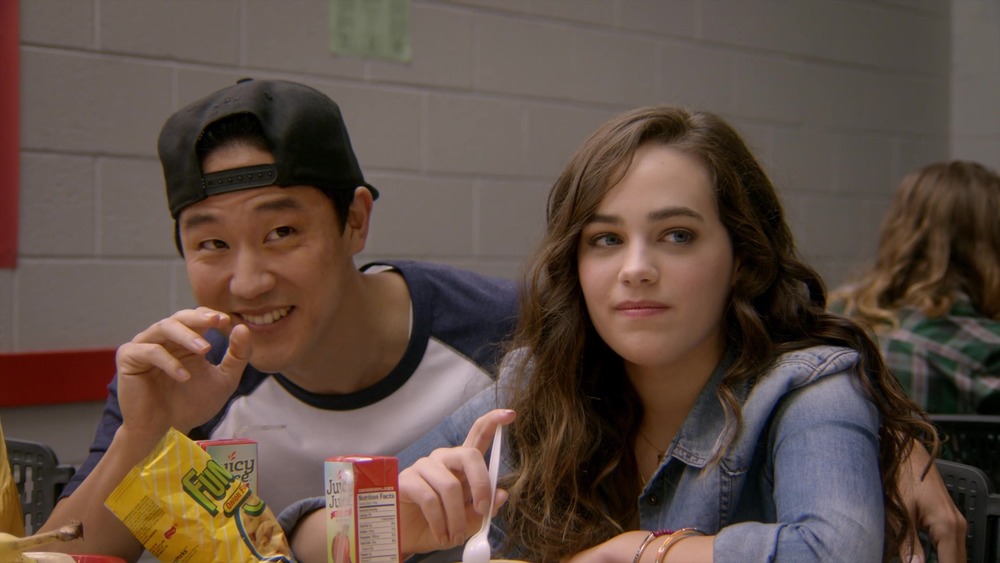 Netflix
Cobra Kai has changed a lot, even just from its first to its second season. In the first season, most of the kids who join up with Johnny Lawrence (William Zabka) and the Cobra Kai dojo do so because they are tired of being bullied at school. It's a fun reversal from the original The Karate Kid, in which Johnny and his friends at Cobra Kai start out as the bullies. However, by season 2, a lot of Cobra Kai's students have shot past becoming confident and gone straight to becoming bullies themselves.
All of this makes one very specific piece of information concerning Cobra Kai season 3 very puzzling: At least one of the old bullies is coming back — Kyler (Joe Seo). Kyler plays a critical role in season 1 of Cobra Kai when he attacks Miguel (Xolo Maridueña) in front of a liquor store. Johnny sees the fight, and beats up Kyler and his friends to protect Miguel. Kyler briefly dates Sam (Mary Mouser) whose father just so happens to be Daniel LaRusso (Ralph Macchio). At a family dinner with Sam, Kyler tells Daniel that Johnny beat him up for no reason. This conversation between Daniel and Kyler is a huge part of what reignites the rivalry between Daniel and Johnny.
All that said, Kyler doesn't make so much as a background appearance in season 2. So why is he showing up for season 3 and why are fans of Cobra Kai so divided over Kyler's return?
The argument against Kyler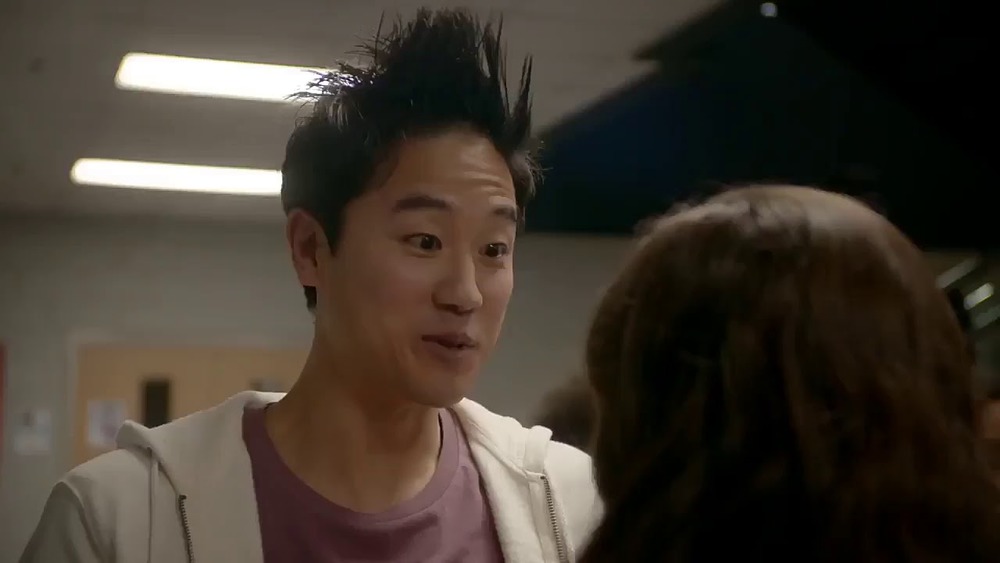 Netflix
A whole season without Kyler and you'd be within your rights to wonder where exactly he might fit into Cobra Kai's evolving dynamic. For fans who are against the idea of seeing Kyler back on the series, the logic boils down to something very simple: Both the show and the characters have moved past this guy. On reddit, user WhoStoleMyBicycle writes, "There's just no reason to bring him back. He and Yasmine were the season 1 bullies but the show has evolved way beyond what they brought to the table. They served their purpose and don't need to be brought back."
That is a fair point. After all, it's not like we don't have bullies on the show. We've got John Kreese's Cobra Kai. Both Hawk (Jacob Bertrand) and Tory (Peyton List) have done plenty of heavy lifting on the bullying end of things. Hawk terrorizes his friend Demetri (Gianni Decenzo) and Tory scars Sam. Even the supposedly good Miyagi-Do Karate has Robby Keene (Tanner Buchanan), who broke Miguel's spine with a cheap shot. Do we even need "bullies" in the traditional sense? Fraggin_Wagon on Reddit writes of Kyler, "I'd like to see him come back just to get his ass kicked every episode. The main characters can each get a turn." That doesn't really make any narrative sense, but, then again, is there a version where Kyler's return does?
"He's a non entity now and has no relevance," writes Rattwap. "After be backed down at the beach, he lost all meaning that he had and the show has moved on to other things." And that's really what all this boils down to — since Kyler's been soundly defeated, does it, perhaps, make sense to bring him back for some kind of redemption arc? Let's talk about the counter argument for why Kyler (and the rest of the bullies) do make sense in Cobra Kai season 3.
The argument in favor of Kyler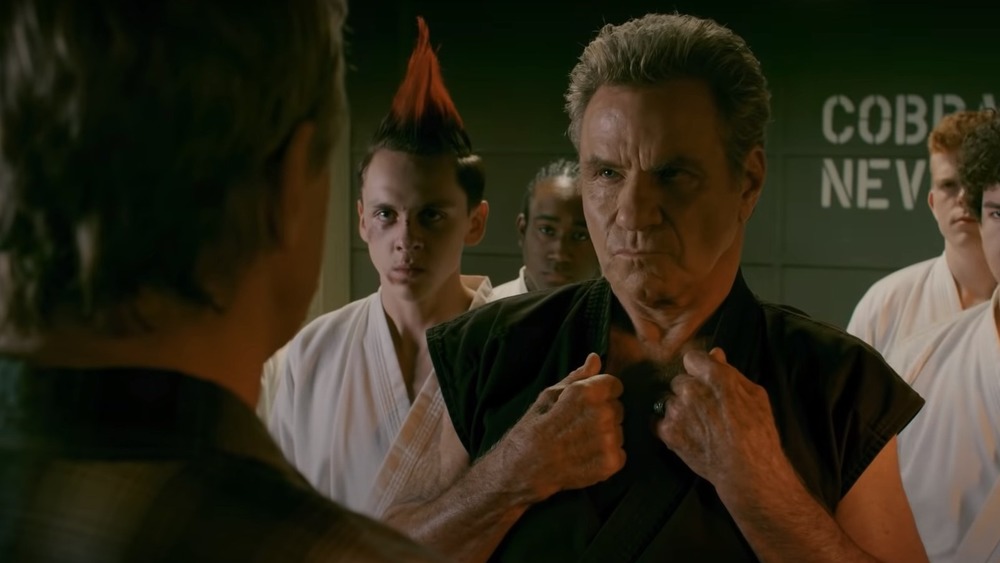 Netflix
Kyler is coming back to Cobra Kai, whether that be for a scene or a season arc. So the big question is: If he is coming back, how does that work in a way that serves Cobra Kai's narrative and characters. The good news is that everything old can always be new again. Just because Hawk seems to have moved on to some extent, doesn't mean he's not still driven by the anxiety of being bullied. The same can be said about most of the current Cobra Kai class.
Reddit user Manlikewinter8 hypothesizes how a reversal could happen. "I could see the Kreese Kai students, namely Hawk and Mitch, becoming the bullies this season," he writes. "Their targets could be anyone who's wrong [sic] them in the past, so maybe Kyler and Brucks will become targets and be bullied this time around.
There's an even more wild theory out there which suggests that Kyler might be related to Daniel LaRusso's nemesis from The Karate Kid Part II, Chozen (Yuji Okumoto). Reddit user DJ MikeSteeze writes, "Kyler, after being humiliated by Miguel in the cafeteria fight, loses esteem amongst his peers and his popularity wanes considerably. Ashamed and embarrassed, he decides to spend the summer visiting family he doesn't know too well ... in Okinawa." Is that possible? We know Chozen will be back and we know that Kyler is back — so why not?
Of course, since the trailers have already shown Kyler in what appears to be the Cobra Kai dojo, it may simply be that sensei John Kreese (Martin Kove) has brought the former bullies into his class. And how might that play out? Probably not well!
We'll know more about Kyler's return when Cobra Kai returns to Netflix for its third season on January 1, 2021.