WandaVision's Kat Dennings Teases More Of Darcy In The MCU's Future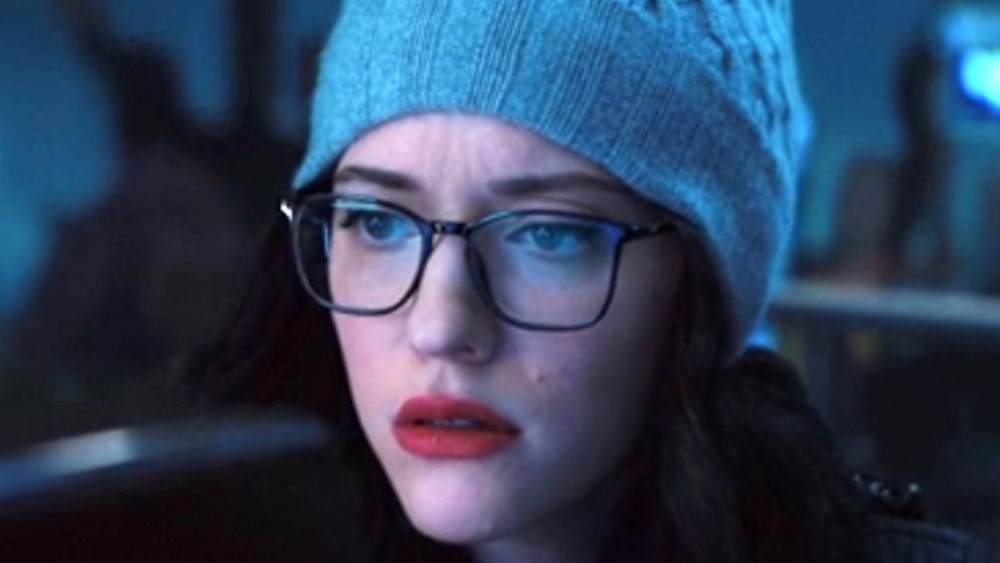 Disney/Marvel Studios
The world is now a full five episodes into Marvel's daring Disney+ streamer WandaVision, and if those first five episodes have taught us anything, it's that the world within is not at all that it seems. In fact, after that potentially game-changing cameo in the waning moments of episode 5 (titled "On a Very Special Episode") there's reason to wonder if the Marvel Cinematic Universe itself isn't about to be turned entirely on its head. While the whole of superhero fandom waits to see what exactly that recent arrival to Westview means for the MCU moving forward, the surprise return of a slightly less game-changing character on WandaVision continues to be a most welcome one.
That character is Dr. Darcy Lewis, who was portrayed by Kat Dennings in the MCU offerings Thor and Thor: The Dark World, but was conspicuously absent (along with Natalie Portman) from 2017's franchise-revitalizing Thor: Ragnarok. As it stood, there was little reason to think the ever-quippy Darcy would return to the MCU. But now that Darcy's back and cracking wise on WandaVision and Portman is unexpectedly returning for Thor: Love and Thunder, questions have understandably arisen as to whether Darcy would turn up alongside Portman's Jane Foster in the new movie. We even asked her ourselves during our 2020 interview, but with WandaVision still months away at the time, she remained understandably mum.
Dennings was asked that question point-blank again in a recent interview with Extra, and it appears even the actor herself isn't entirely certain whether she'll be back or not — though she admits at this point it's not likely. "I've been asked and I still don't know. But I'm gonna say 'no' because they're shooting it. I'm here with you and they're in Australia, so I'm gonna say probably not." 
Kat Dennings' Darcy will appear in other MCU projects, though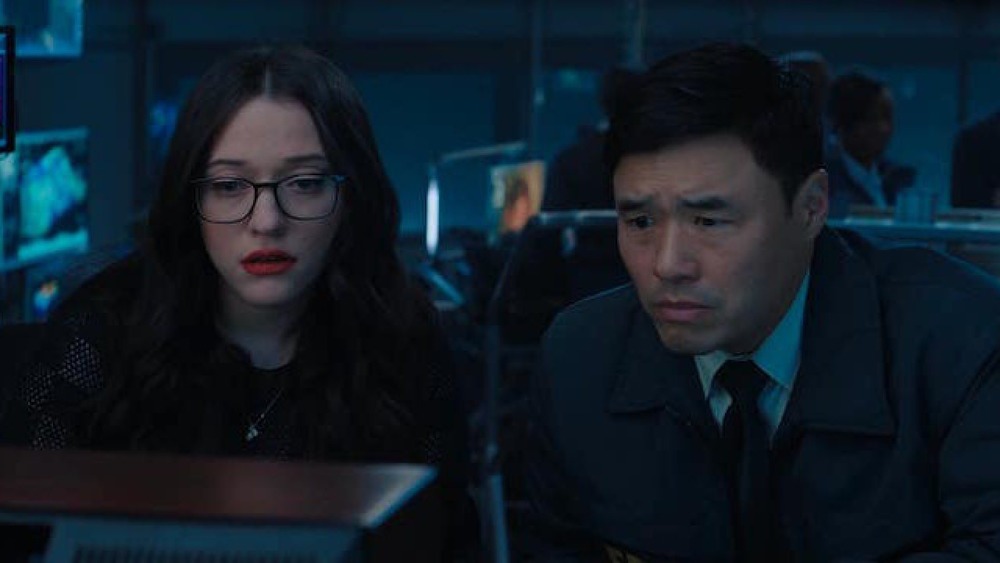 Disney/Marvel Studios
Given Marvel Studios' recent modus operandi of denying all rumors until they're proven true, it's impossible to ignore the potential loopholes in Dennings' answer. But at the moment, it appears her Darcy Lewis will not be sharing the screen with Natalie Portman's soon-to-be Mighty Jane. The good news for Team Darcy diehards who thoroughly enjoyed the unabashed smart-assery she brought to the first two Thor flicks is that Dennings will continue those antics in the Marvel Cinematic Universe after the credits roll on WandaVision.
Though we now know Dennings "probably" won't be playing Darcy for Taika Waititi in Thor 4, she confirmed via that Extra interview not only that she will reprise the role for one or more future Marvel projects, but that she's already shot scenes for them. "There are some things I've done for Marvel that are coming out that are not this [WandaVision]. But I probably can't say. We'll just leave it at that."
Dennings' tight-lipped offering of that info is understandable given Marvel Studios' penchant for keeping secret any and every MCU twist possible. Likewise, Dennings detailing what Marvel movies and/or series she's shot scenes for would almost certainly spoil some of the presumably seismic twists ahead on WandaVision. Even still, with what we do know about the future of the MCU, we might be able to posit at least one of the projects Darcy may appear in. For instance, as she's currently on WandaVision, and we know the events of the series will lead straight into the currently-filming Doctor Strange in the Multiverse of Madness, it's very possible that she could find herself meeting the Master of the Mystic Arts.
From there, however, it's anybody's guess. Whatever the case, we're sincerely glad Dennings' Darcy is once again along for the ride.