What Kat Dennings Revealed About Her Role In WandaVision - Exclusive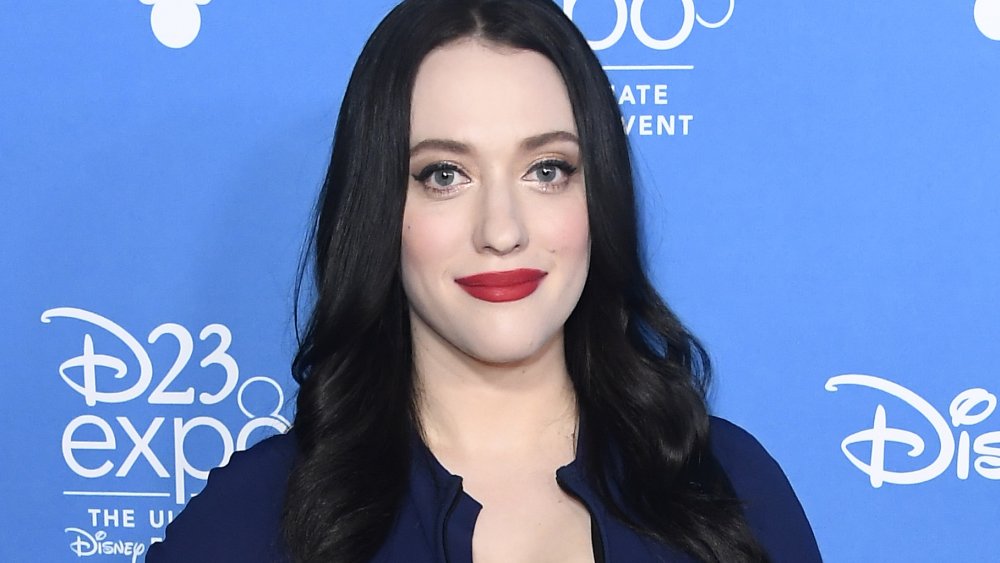 Frazer Harrison/Getty Images
Like many Marvel Cinematic Universe actors before her, Kat Dennings — who brought several beams of light to 2011's Thor and 2013's Thor: The Dark World as political science major and Jane Foster's (Natalie Portman) assistant Darcy Lewis — has happily discovered that there's always room to come home to the sprawling superhero saga.
Dennings, of course, has been booked solid since the first Thor film, scoring lead roles in hits like the CBS comedy Two Broke Girls and the streaming comedy Dollface on Hulu. Still, Dennings admitted to Looper in an exclusive interview for her new film comedy Friendsgiving that the news of the MCU bringing Darcy into the orbit of the streaming series WandaVision took her by surprise.
"Everyone who works with Marvel is a fan of the comics. This is their passion and that really shows," she shared. "And there's definitely no character that's a small character to them and their projects. If you're there, you need to be there. There's nobody in there that doesn't need to add to the story. So, they're so deliberate with the people and characters they put in and often, they have a big payoff later."
The payoff for Dennings and her Thor character happens to be the Disney+ series wherein Elizabeth Olson and Paul Bettany reprise their roles as the superhero couple Wanda Maximoff (aka Scarlet Witch) and Vision, respectively.
"I'm so lucky that they actually brought Darcy back for WandaVision, which is coming this year on Disney+. Obviously, [the plot is] a huge secret thing, like they always are. But anyone who liked Darcy in those Thor movies will be like, 'Oh my God, this is it,'" Dennings told Looper. "For me, I just couldn't believe they were giving me this gift because being in any of Marvel's work is a huge honor."
From WandaVision to Thor: Love and Thunder?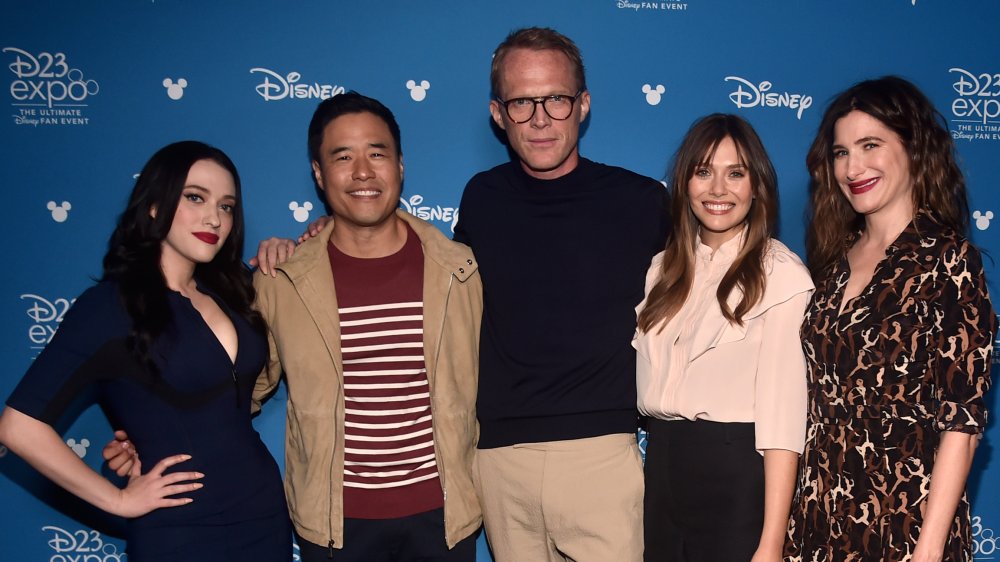 Alberto E. Rodriguez/Getty Images
While Dennings said she "can't say anything exciting or overly descriptive" regarding her role in WandaVision – which also stars Kathryn Hahn, Teyonah Parris, and Randall Park — she did offer to Looper that she "was surprised by what they do with Darcy."
"It was exciting for me. Anyone who's a fan of Darcy will be very happy. I can't say any more or Marvel will come take me out," Dennings added with a laugh.
With Darcy back in the fold with WandaVision and Portman returning for a lead role as Jane Foster — aka Mighty Thor — opposite Chris Hemsworth's God of Thunder in director Taika Waititi's Thor: Love and Thunder, it begs the question: Is there room in the film for Darcy, too? 
"I've been asked about this and I don't think I'm in it, if I'm being honest. I think I would have heard by now," Dennings said, laughing. "The truth is I don't know, but I'm guessing it's probably not going to happen. They could CGI [me] into it, though, without my knowledge."
In the meantime, fans looking for Dennings' infectious brand of wit can get it in Friendsgiving, which is now playing in theaters and is available on digital, Blu-ray and DVD.