Netflix Subscribers Have A Lot To Say About The New Wesley Snipes Movie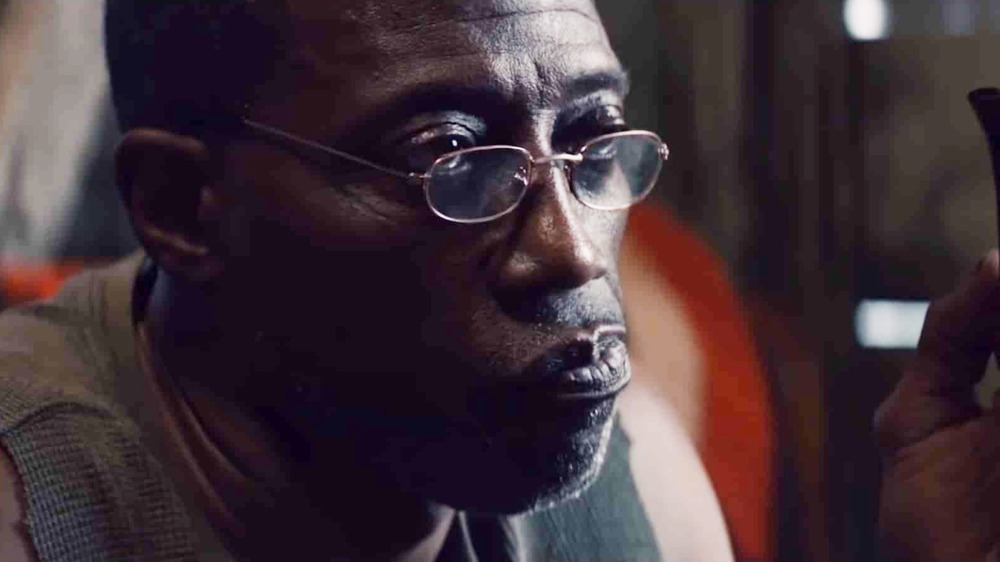 Well Go USA Entertainment
If there's one thing people love, it's a good, old-fashioned redemption arc. Whether it's Professor Severus Snape (Alan Rickman) playing the long game and seemingly menacing Harry Potter until his true motives were revealed, Loki (Tom Hiddleston) returning to save pretty much everything in Thor: Ragnarok after trying to kill his brother so many times, or Theon Greyjoy (Alfie Allen) making good in Game of Thrones after betraying House Stark and killing those children — actually, that's still pretty awful, but it's not as though karma forgot about Reek — nothing is quite so satisfying as seeing someone find their way after being lost. What's even more satisfying is seeing it in real life.
Wesley Snipes' redemption arc is still a work in progress. The man who first brought Blade to the big screen — and a tough act to follow, Mahershala Ali — was the king of action movies for about two decades before being charged with tax fraud, among other crimes, in 2006. The ensuing legal battle was, at times, odd; as Fox News reported in 2008, Snipes declared himself a "non-resident alien" — despite being a natural-born U.S. citizen — in a 2006 letter to the Internal Revenue Service, which he claimed was trying to "terrorize, enslave, rape or pillage" taxpayers." Snipes eventually served more than two years in prison for willful failure to file federal income tax returns. Since his release in 2013, his filmography has been comprised of mostly direct-to-video work or projects that saw limited release, but his role portraying D'Urville Martin in Dolemite Is My Name was a total scene stealer. But that's not the only Snipes film generating buzz in recent years; he appears in a movie that's killing it on Netflix right now.
Cut Throat City is a thrilling heist movie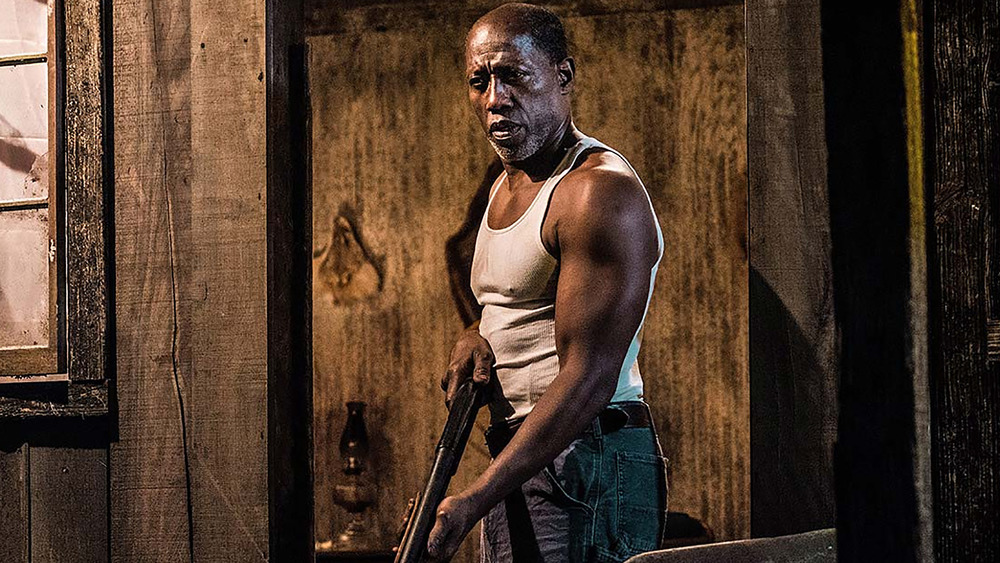 Well Go USA Entertainment
Cut Throat City is a heist movie that tells the tale of a group of friends attempting to survive poverty in New Orleans' Lower Ninth Ward in the wake of Hurricane Katrina. Blink (Shameik Moore), Miracle (Demetrius Shipp Jr.), Andre (Denzel Whitaker), and Junior (Keean Johnson) rob a casino for local druglord Lorenzo Bass (T.I.) and things don't exactly go swimmingly — because, really, do they ever? In the wake of the action, the crew stays with Blink's curmudgeonly hermit father Lawrence (Snipes) and the ensuing plot points consist of soliciting assistance from another crimelord, dealings with crooked cops, and help from local officials. Y'know, a heist movie.
Directed by Wu-Tang Clan's RZA and written by newcomer Paul Cuschieri, Cut Throat City boasts a stacked cast of up-and-coming performers (Moore, Shipp, Johnson) and veteran talent (Snipes, T.I., Whitaker, Terrence Howard, Ethan Hawke). Initially planned for a premiere at 2020's SXSW (via Deadline Hollywood), the film was delayed — like so many — by the COVID-19 pandemic, as the festival was ultimately canceled. Cut Throat City eventually saw limited release, premiering August 21, 2020, and bringing in $243,379 of the film's total $855,894 gross during its opening weekend (courtesy Box Office Mojo). While those numbers aren't exactly burying the needle, plenty of people are excited about the film.
Netflix subscribers are calling Cut Throat City a must-see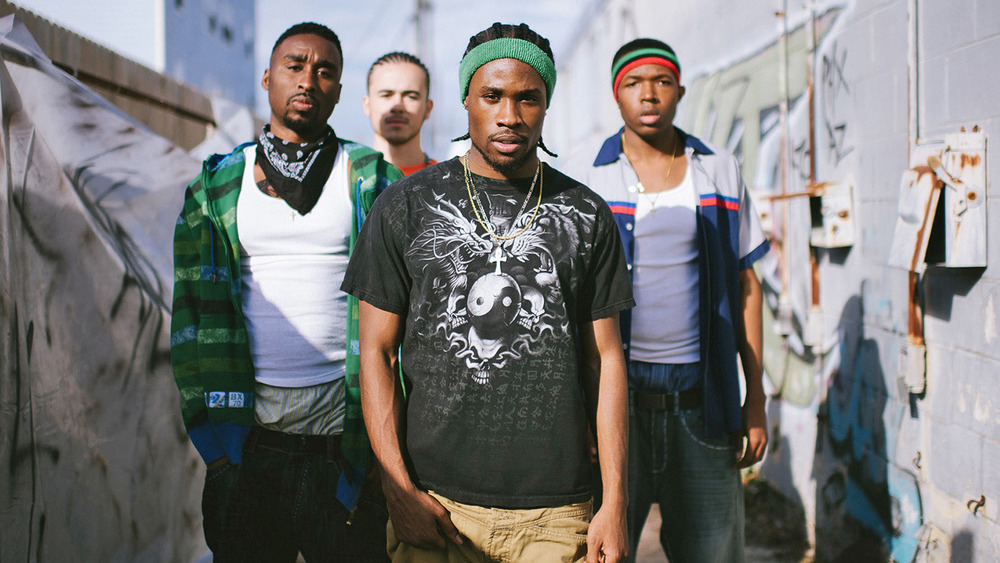 Well Go USA Entertainment
According to review aggregator Rotten Tomatoes, Cut Throat City enjoys a 70 percent score among critics, with the consensus calling it "An evolution for director RZA" and noting that the film survives "occasionally muddled storytelling on the strength of its raw, infectious energy." Oddly enough, the film's 30 percent audience numbers don't exactly jibe with the excitement we're seeing from social media users. When prompted for a "must watch movie," user TiaTheMelaninGoddess tweeted that Cut Throat City was "soo good" and revealed that the ending totally threw her. "This was a great movie," said user @Kingdxmpub, using multiple flame emoji to declare that the cast was fire. Twitter user Anthony Jr said the film was almost reminiscent of 1996's Set It Off, another heist thriller starring Jada Pinkett Smith,  Queen Latifah, and Vivica A. Fox.
The film is not without its detractors on Twitter, of course. There is no shortage of viewers who found the ending confusing (we'll spare you the specific details, because spoilers). The overall reception, however, seems to be positive. "Bruh Cut Throat City is so good I have to pause the movie just so I can prepare myself on what's happening/what's about to happen," said @mzJoiJoi, who offered specific praise for Shipp's performance: "Demetrius Shipp always plays a character from the streets and he embodies that s*** so well." User Gil B.'s advice was much simpler: "Y'all really need to watch Cut Throat City."