Why Theon Greyjoy will become King of the Iron Islands in Game of Thrones Season 7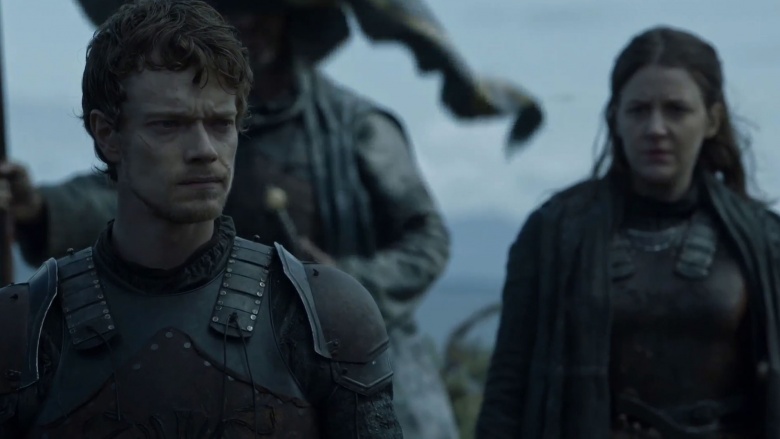 Throughout his history on Game of Thrones, Theon Greyjoy's character has gone through multiple evolutions: from Ned Stark's ward to the betrayer of House Stark, from cold-blooded murderer to unlikely savior, from arrogant and cocky son of a lordly house to the broken and timid slave of Ramsay Snow. Season six saw Theon assisting Sansa with her escape from Ramsay's clutches, and while he could have chosen to stay with her, Theon decided it was time for him to go home to the Iron Islands. His sister Yara has managed to put some steel back into his backbone as her right-hand man, but I don't think he'll stay in that position long.

Simply put, I think Theon will end up as the King of the Iron Islands, probably in Season 7. Let's take a look at the clues that I think point towards this unlikely result—but watch out: below the cut, this article contains spoilers from the entire Game of Thrones TV series as well as the A Song of Ice and Fire books. You've been warned!