Spy Kids Might Be Headed For A Reboot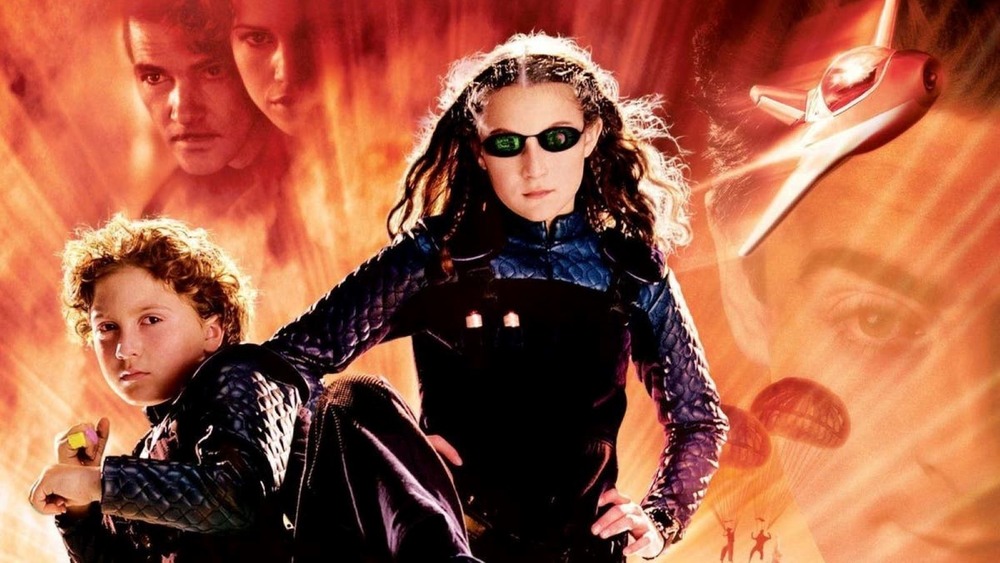 Troublemaker Studios/Dimension Films
Robert Rodriguez's directorial credits range from the neo-noir comic book film Sin City to the futuristic Alita: Battle Angel. He even directed an episode of The Mandalorian, and will go on to helm The Book of Boba Fett. In the early 2000s, however, he was mostly focused on one franchise: the now-classic Spy Kids.
Spanning four films and a Netflix animated series, Spy Kids begins when out-of-practice secret agents Gregorio (Antonio Banderas) and Ingrid (Carla Gugino) are captured, and their children Carmen (Alexa Vega) and Juni (Daryl Sabara) set out to save them. The family-friendly franchise comes from a healthy mix of influences, but it definitely has a flavor all its own. From preventing the creation of an army of child androids to surviving on an island swarming with mutated creatures to venturing into cyberspace, the kids do and see it all. Even with outdated visual effects, these films still a lot of fun to kick back and watch.
As reported by Deadline, there are rumblings of a Spy Kids reboot afoot, a new take that will rebuild the franchise from the ground up. Here's what we know so far.
Who's behind the Spy Kids' return?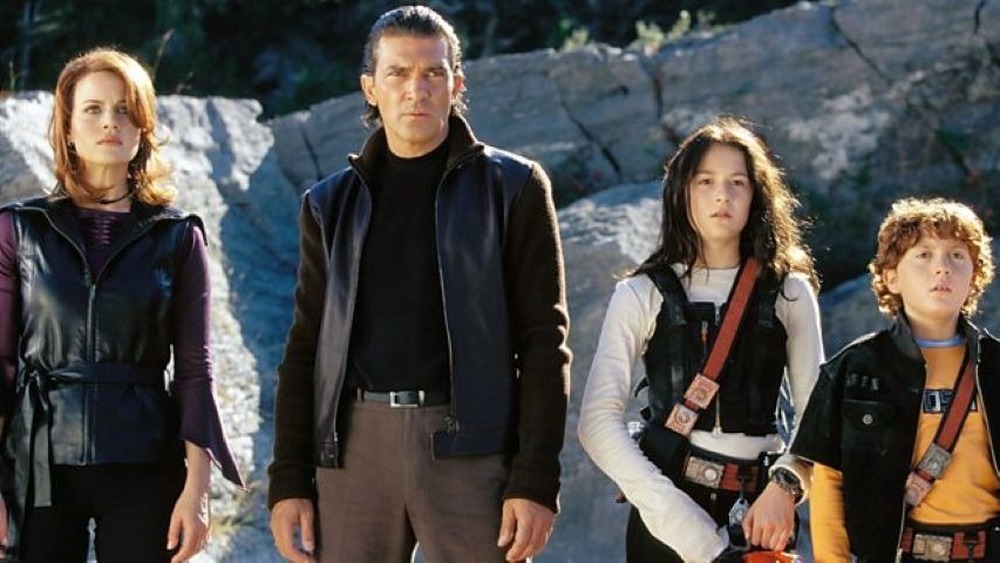 Troublemaker Studios/Dimension Films
As of January 2021, there have been no casting announcements, and it's as yet unclear to what degree the foundation of the Spy Kids story will and won't change. There are, however, two studios attached to the project: Skydance Media and Spyglass Media Group.
Skydance knows a thing or two about successfully rebooting old franchises. It's the shop responsible for the critically acclaimed and Oscar-nominated 2010 remake of True Grit. More recently, the company produced the popular Netflix hit The Old Guard, based on the comic book series of the same name by Greg Rucka and Leandro Fernandez. Aside from the Spy Kids reboot, Skydance's upcoming projects include Top Gun: Maverick and Mission: Impossible 7.
Spyglass worked on the likes of classic psychological thriller The Sixth Sense, the film adaptation of Douglas Adams' ever-popular sci-fi novel The Hitchhiker's Guide to the Galaxy, and J.J. Abrams' Star Trek reboot. The company also stands to continue its successful run with a new Scream film.
If all those credits aren't enough to convince you that the new Spy Kids will be handled well, then get this: Rodriguez himself is returning to both direct the film and write the screenplay. So, even though information is scarce, what we do know is very promising.