Robert Rodriguez On What It Was Like To Direct That Episode Of The Mandalorian - Exclusive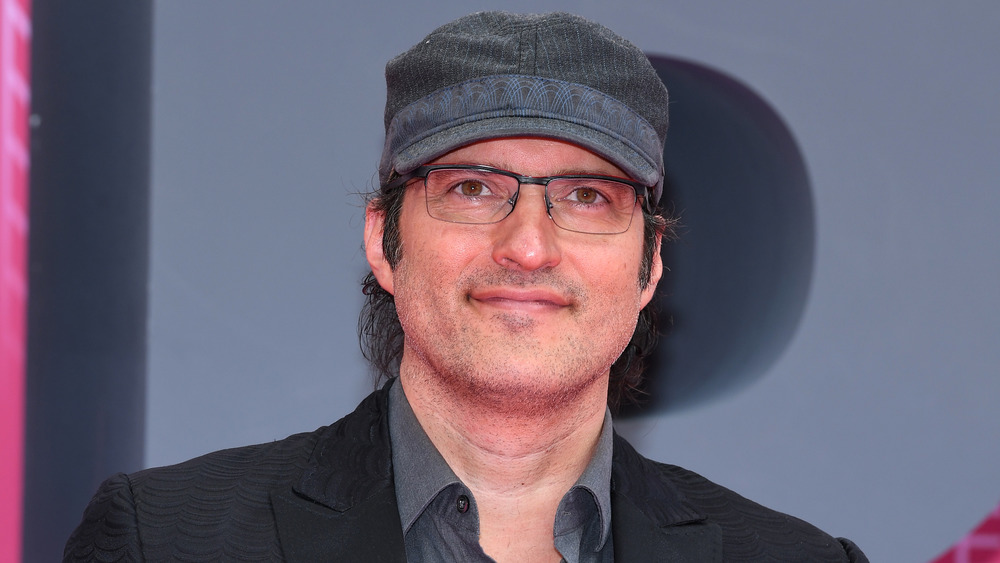 Pascal Le Segretain/Getty Images
Robert Rodriguez knows how to take a cast full of kids and make a fun, dynamic movie. He's behind the Spy Kids franchise, which includes four films released between 2001 and 2011 as well as an animated TV series. Rodriguez's recent Netflix release, We Can Be Heroes, offers further proof of his ability to serve up an action-packed flick the whole family can enjoy. Shortly after We Can Be Heroes hit Netflix on December 25, 2020, it was announced that the film is getting a sequel. The fantasy adventure movie features a team of kids who have to use their skills to save their superhero parents from an alien abduction. And though it's not a continuation of Rodriguez's 2005 flick, The Adventures of Sharkboy and Lavagirl, it does bring the latter character back to the screen, once again played by Taylor Dooley.
The sequel's release date and cast list haven't been officially announced yet, but it's expected that many actors from the first installation will return, including Pedro Pascal. In We Can Be Heroes, Pascal plays Marcus Moreno, a superior swordsman, but he has more in common with Rodriguez than just that Netflix project. Pascal also stars as the title character in Disney+'s live-action Star Wars series The Mandalorian, and Rodriguez directed the very intense sixth episode of the show's second season.
In an exclusive interview with Looper, Rodriguez spoke about what it was like taking the helm for that installment of The Mandalorian.
Robert Rodriguez has loved Boba Fett since he was 12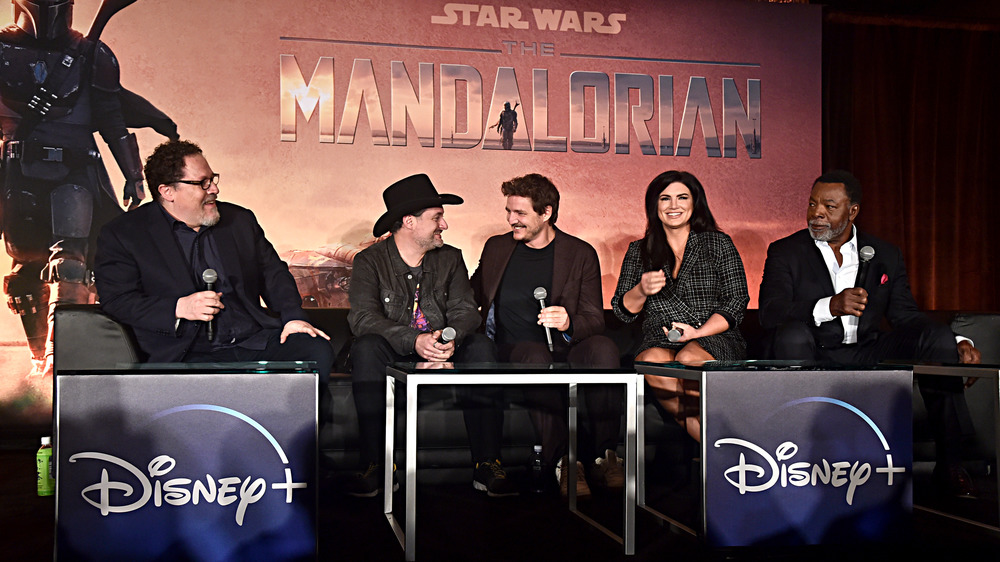 Alberto E. Rodriguez/Getty Images
The Mandalorian is a thrilling addition to the Star Wars universe, visually stunning and loaded with action. From the return of Boba Fett to the Darktroopers nabbing Grogu, "The Tragedy," the episode of The Mandalorian that Rodriguez directed, was one of those installments that pushes an already gripping show to another level.
Rodriguez knew the intensity the episode held long before it aired on Disney+. "I read the script and saw the art a year prior," he revealed to Looper. "I thought to myself when I first read it, 'In a year from now, a lot of people are going to have a lot of feelings about this.'"
Even though the episode was hugely important and very involved, it didn't take away Rodriguez's excitement about jumping into the Star Wars universe. "It was just fun," he shared. "You get to go and play, plus [The Mandalorian series creator] Jon Favreau and [executive producer] Dave Filoni [are] there. Those guys are masters. And [Star Wars franchise creator] George Lucas, I've known for a long time. The material is just so rich and funny that it doesn't even feel like work. You're going there to play with Star Wars action figures, basically."
Rodriguez, the director of cinematic thrill rides like Alita: Battle Angel and Sin City, had fun in the Star Wars realm both professionally and as a longtime fan. "I was a big Star Wars fan when I was a kid. Boba Fett was my favorite character when I was 12. That's when The Empire Strikes Back came out, and I just loved that character," Rodriguez said. It sounds like fate, right? Rodriguez agrees: "I couldn't believe it when the script that had Boba Fett in it. I thought, 'What?! What kind of world is this where I get to relive my childhood and make [the characters] super badass?'"
See Robert Rodriguez's directorial skills in We Can Be Heroes on Netflix and The Mandalorian on Disney+.