DC Fan Art Shows Off How Carla Gugino Would Look As Catwoman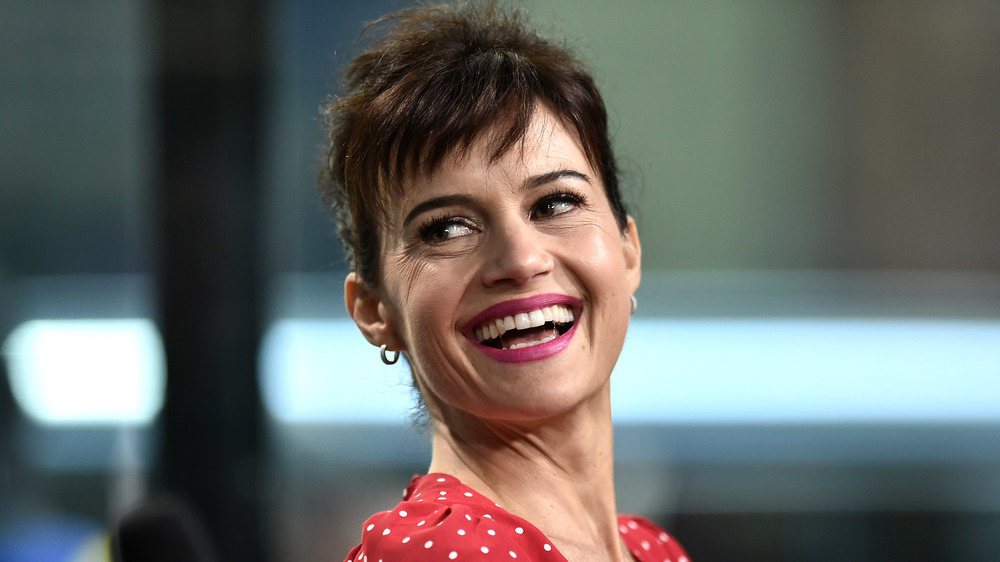 Steven Ferdman/Getty Images
Between the studio heads at Warner Bros. and a certain subset of nerds, there's a substantial number of people betting it all on Zack — specifically, Zack Snyder, the cool tattooed stepdad of the DCEU. Snyder was the guy behind the camera on some of the company's biggest projects, directing 2009's Watchmen, as well as 2013's Man of Steel, and its follow up, Batman v Superman: Dawn of Justice. And then ... he was out. Before he finished shooting Justice League, Snyder exited the project. Down the tube went his vision of a bleak, terrifying Justice League. Gone were the bold questions like "what if Superman killed a guy?" and "what if Batman killed a bunch of guys?", whited out and written over with Joss Whedon's trademark glib tête-à-têtes.
Gone, too, were Snyder's designs for a continuing story. Speaking to The Nerd Queens, the filmmaker recently expanded on his ideas for a Batman/Catwoman romance, set late in the two characters' careers. "You would have to say, there's a flashback to ten years ago," Snyder said, "where they were a thing, and then he had to arrest her, I don't know what happened, or he had to let her go, and it tweaked him. And now, who knows what she's doing now, she's running some sort of international antiquities or something, and he needs to retire, and they find each other."
Adding to the intrigue of a Snyderverse Catwoman was the director's pick to play the iconic cat thief: Carla Gugino, who starred in Snyder's Watchmen adaptation as the original Sally Jupiter. Now, thanks to digital artist ApexForm, we have an idea of just what she might have looked like in the role.
Carla Gugino is the cat's meow as Catwoamn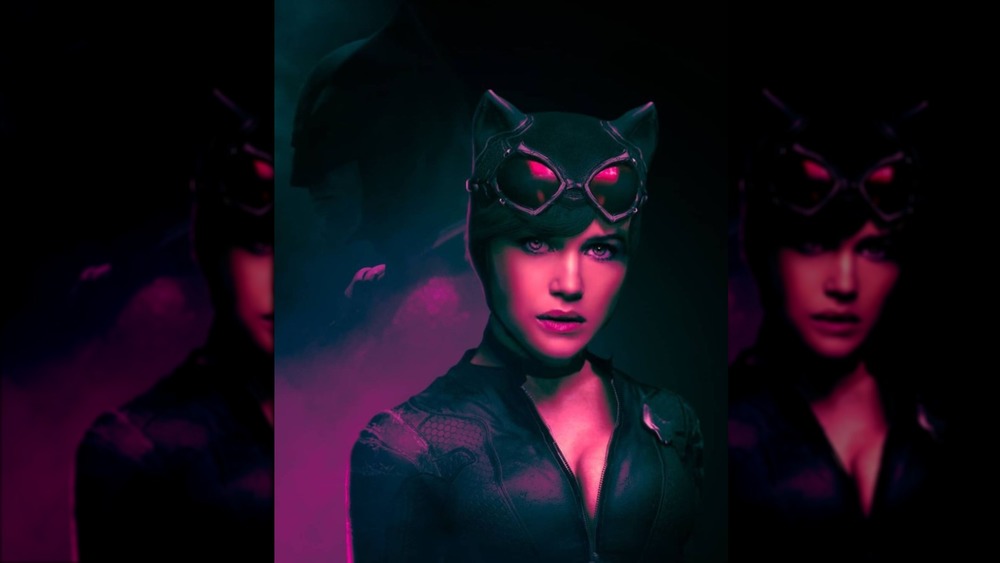 ApexForm
ApexForm, who has developed quite a following with their conceptual fan art Instagram page, certainly brings Gotham's most notorious cat burglar to life in a dynamic fashion. "Zack Snyder wanted the watchmen star to put on the claws in the DCEU so I had to put her in the suit," they wrote in the description of their fan art. "It's a shame we never got to see this. I think she has the potential of being the best Catwoman. And to be able to see their marriage, divorce and how that affects Bruce would've been something new and cool to see."
Rumors have been making the rounds that Zack Snyder could return to the DCEU following the release of his forthcoming director's cut of Justice League, so the potential for Carla Gugino starring as Catwoman on the big screen is certainly up in the air. In the meantime, Zoë Kravitz is next in line to don the catsuit in Matt Reeves' The Batman, currently scheduled for release in 2022. In the meantime, we'll always have Pfeiffer, Berry, Hathaway, and every other version of Catwoman to hold us over.