Cobra Kai's Creators Weigh In On The Rumors Of Terry Silver's Return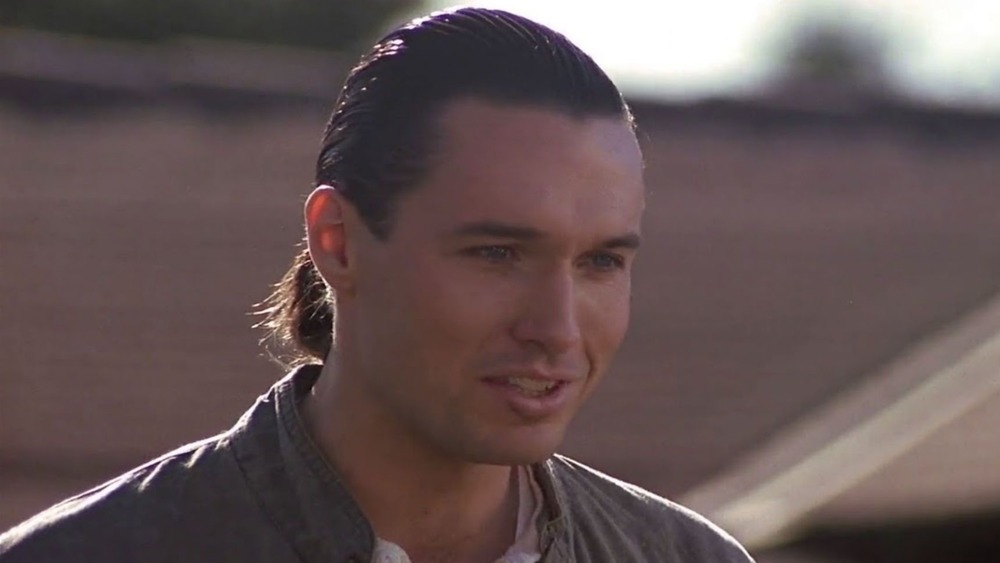 Columbia Pictures
Spoilers for Cobra Kai season 3 follow
The hit Netflix series Cobra Kai has given fans of The Karate Kid movie series everything they possibly could have hoped for in a spin-off. Over the first three seasons, it's been amazing to see an actual character arc for Johnny Lawrence (William Zabka), the ex-Cobra Kai and current Eagle Fang sensei whose heart is in the right place, even if his head (and mouth) are sometimes not. Likewise, catching up with his longtime rival, two-time All Valley karate champion Daniel LaRusso (Ralph Macchio) after three decades or so has been a gift we never knew we wanted. And to see that Cobra Kai sensei John Kreese (Martin Kove) — who appears in the final shot of season 1 to emerge as the primary antagonist of the series — is as steely and morally challenged as ever has been oddly comforting, in that it hasn't surprised us in the least.
The series' talented young cast — including Mary Mouser as Daniel's daughter Samantha, Xolo Maridueña as bullied teen-turned-karate champ Miguel, and Tanner Buchanan as Johnny's estranged, troubled son Robby — have all given us well fleshed-out, memorable new characters to be invested in, and the show's crack stunt coordinators have made sure that its careful blend of humor, drama, and romance is livened up early and often with plenty of butt-kicking karate action. But Cobra Kai has hit us in the feels the hardest with its guest spots; the appearances of characters like Daniel's ex-flame Kumiko (Tamlyn Tomita), his former deadly rival Chozen (Yuji Okumoto), and Daniel and Johnny's former mutual love interest Ali (Elisabeth Shue) have been no mere stunts, but served important narrative purposes.
So, which guest stars are we still missing? Interestingly, it's mostly the bad guys. Near the end of Cobra Kai season 3, we were treated to a series of Vietnam War flashbacks involving a young Kreese and a mysterious buddy known as "Twig," who pledged his eternal devotion after Kreese saved his life. Fans are pretty sure they know his real name: Terry Silver, the slimy, manipulative baddie who terrorized Daniel and Mr. Miyagi on Kreese's behalf in The Karate Kid Part III.
Cobra Kai's creators won't confirm or deny Terry Silver for season 3
Columbia Pictures
Their suspicions were bolstered by a phone call made by Kreese near the end of season 3, in which the Cobra Kai sensei requests help from a friend who he hasn't seen for some time. With Daniel and Johnny having combined their dojos in an effort to take down Kreese and Cobra Kai in the upcoming All-Valley Under 18 Karate Tournament, it would make sense for Kreese — who is a bit low on students at the moment — to recruit a charismatic manipulator like Silver for assistance winning a few back. The actor who portrayed Silver, Thomas Ian Griffith, is still around (recently having served as a writer on the NBC series Grimm, according to his IMDb page) — so, have the fans called this one correctly?
The question was posed to series co-creators Josh Heald and Jon Hurwitz during a recent interview with Slashfilm. Their interviewer seemed to remember hearing that Griffith had been contacted by the show's producers, but declined to be involved — but according to Heald and Hurwitz, this is not the case. "There's been no news on that," Heald said, prompting Hurwitz to jump in. "That's not accurate," he said. "I think you may be getting that confused with we had approached Chad McQueen to return as Dutch in season 2. He was unable to do it."
So ... does that mean that a return by Silver is in the cards? "We don't comment on any legacy characters who may or may not be appearing in the future," Heald said. Hurwitz, though, was quick to reiterate that Griffith has not turned them down, saying, "[He has not given us] a definitive no."
Terry Silver isn't the only Karate Kid Part III villain who could return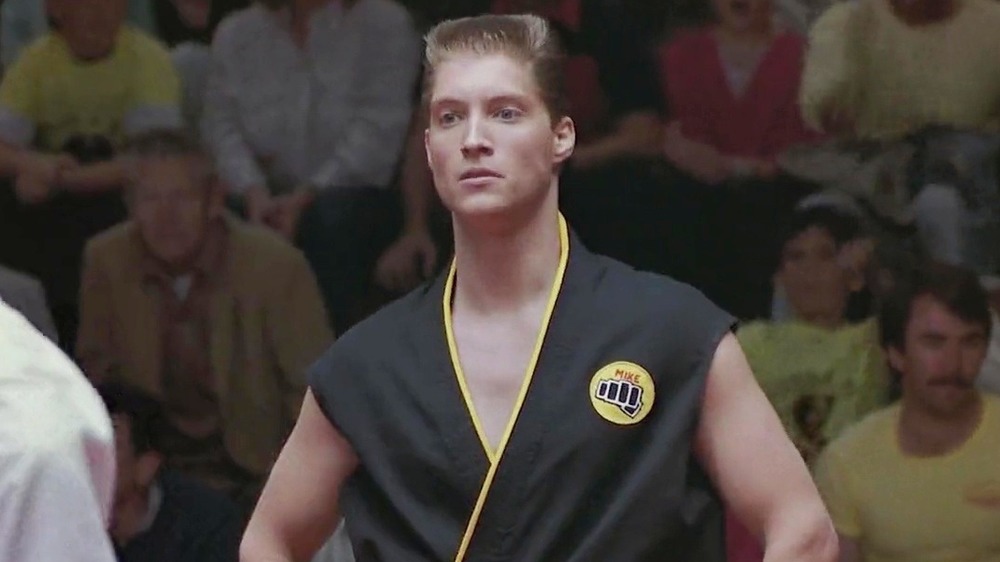 Columbia Pictures
Cobra Kai's producers do seem to be diligently mining the Karate Kid movies for guest stars who can suit their narrative purposes, and so far they have yet to touch on the supporting cast of The Karate Kid Part III. If indeed Silver is to stage a comeback, it's also worth speculating as to whether we could see the secondary antagonist from that film — "Karate's Bad Boy" Mike Barnes, portrayed by Sean Kanan. Barnes was seen in flashbacks from Part III during Cobra Kai's third season, when Daniel was telling Sam the tale of how he overcame his fear of the brutal fighter to win his second All-Valley Under 18 Karate title. 
As the only competitor ever to truly put fear into Daniel, adding Barnes to the mix could add a compelling wrinkle to Cobra Kai season 4 — but if Kanan is indeed on deck, he hasn't said anything about it publicly. He has, however, expressed an opinion about how he'd like to see it play out if it were to happen — and it's probably the complete opposite of what you think. Speaking with the Cobra Kai Theory YouTube channel in August 2020, Kanan waxed philosophical about the path Barnes might have taken after his tournament loss to LaRusso at the conclusion of The Karate Kid Part III. Kanan said he could see the youngster getting into trouble, enlisting in the military rather than going to prison, and emerging a changed man ... a very changed man.
"I think it'd be interesting if he came back and wasn't a bad guy. And his beef wasn't with Johnny Lawrence [or] Daniel LaRusso, but it was with Kreese [...] And then just, for comedic value, I think it'd be funny if he wound up going to an ashram [and became all about] peace, love, and understanding."
Well, we're used to Cobra Kai keeping us on our toes, but that would be a step beyond.