Here's How You Can Watch All The Karate Kid Movies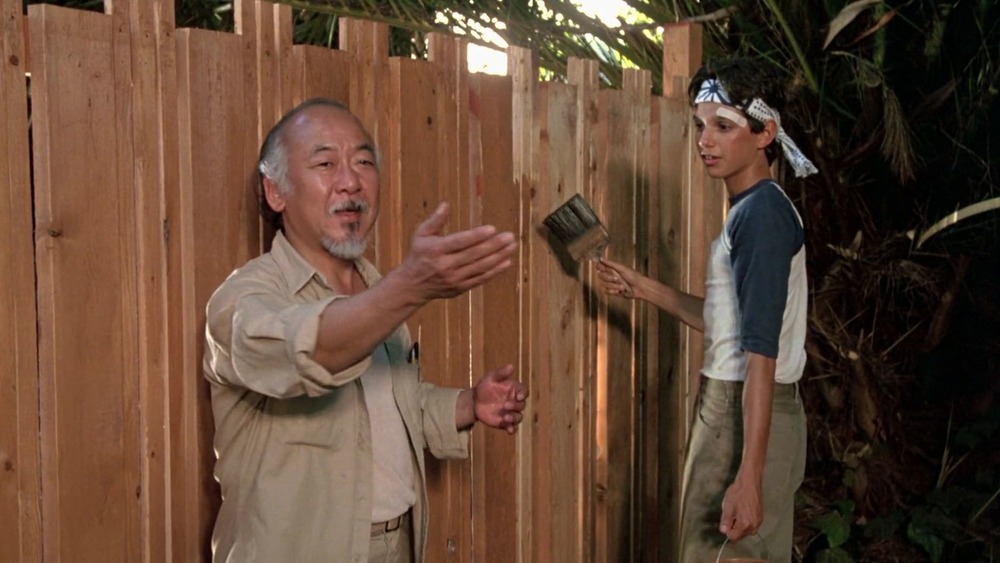 Columbia Pictures
Since Cobra Kai moved from YouTube to Netflix, The Karate Kid sequel series has gained a massive fan following, and inspired new and old fans alike to revisit the movies that started it all.
Released between 1984-1989, The Karate Kid trilogy remains a pop culture touchstone. The first two films follow Daniel LaRusso (Ralph Macchio) as his martial arts master neighbor Mr. Miyagi (Pat Morita) teaches him karate and guides him through young adulthood. Then in The Karate Kid, Part III, Daniel's desire to defend his championship title leads to a brief a split between him and his sensei, as Mr. Miyagi declines to train him when he suspects his young student is heading down the wrong path.
In addition to the original The Karate Kid trilogy, a fourth film in the franchise, The Next Karate Kid, was released in 1994. With Daniel now an adult, the movie focused on a new troubled youngster, Julie (Hilary Swank), in the aftermath of her parents' tragic death. Luckily for Julie, Mr. Miyagi arrives in her life just in time to help her find a way to process her grief and embrace her future. Finally, Hollywood attempted to reboot the franchise with a new cast in 2010's The Karate Kid, starring Jaden Smith as a 12-year-old named Dre, and Jackie Chan as the Mr. Miyagi-esque Mr. Han.
That's a lot of Karate Kid content to consume, but in the age of streaming, watching all of The Karate Kid movies is easier than ever before.
Where can you stream all of The Karate Kid movies?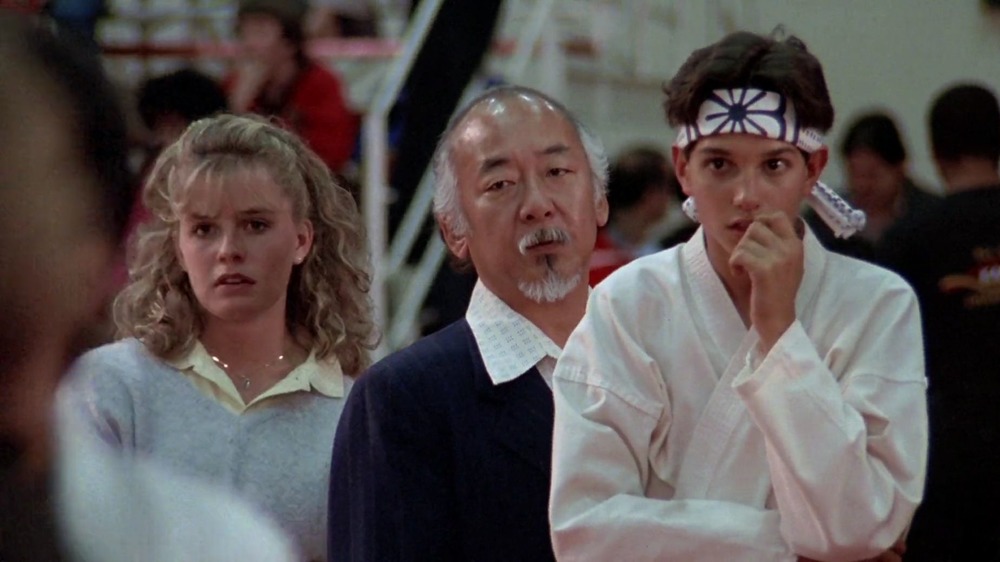 Columbia Pictures
While it would be convenient to have all of The Karate Kid films streaming on Netflix alongside Cobra Kai, the streamer currently only has The Next Karate Kid in its movie library. However, you can stream the original trilogy fairly easily thanks to AMC+.
AMC+ is still a relatively new service that primarily features shows from the AMC channel, as well content from Shudder and Sundance Now, but it also features quite a few quality movies. Among its collection are all three films in the original The Karate Kid trilogy.
If you're considering subscribing to AMC+, the streamer's pricing varies depending on where you subscribe. Currently, the service is available through Amazon Prime Video Channels, Apple TV Channels, Roku, Sling, Xfinity, and Dish Network. Xfinity subscribers can enjoy the cheapest price — the streamer is $4.99/month through the cable provider — while most other services charge around $8.99.
Not interested in adding another streaming service to your monthly bill? Then you can rent or purchase The Karate Kid films, including the 2010 version, from Apple, Google Play, or Amazon.
However you decide to stream these classics, just prepare yourself, because the '80s nostalgia is sure to sweep your leg(s) right out from under you.