Why Marvel Fans Should Pay Attention To WandaVision's Commercials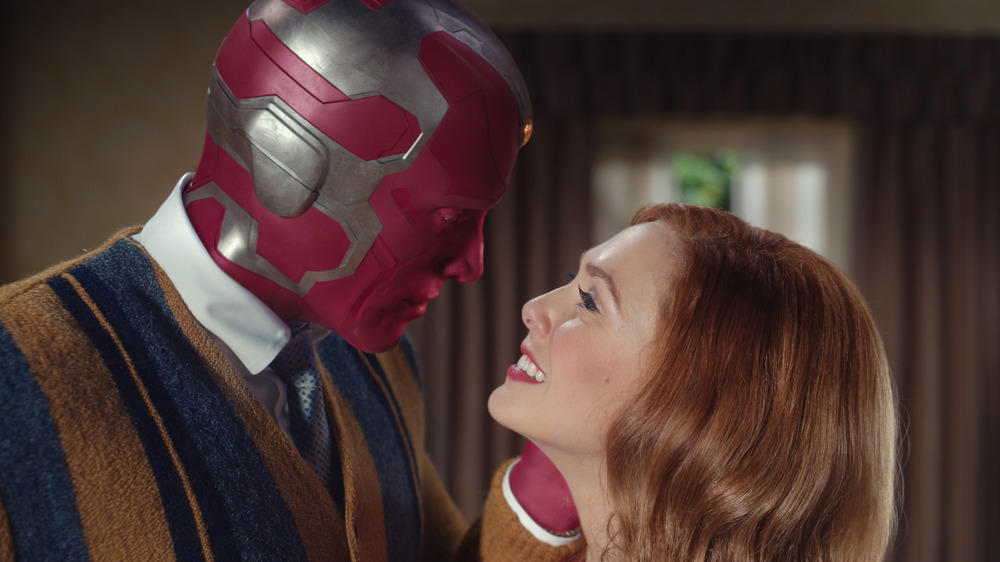 Marvel Studios/Disney
Look out, true believers, WandaVision is nearly upon us! But, as we count down to the release of the Marvel Cinematic Universe's first sitcom — yes, really — it's important to keep in mind that nothing is what it seems and, at the same time, everything is exactly as it seems. OK, really, we have no idea what to expect from the show's imminent arrival. We know fans have some pretty interesting WandaVision theories, one of which suggests we should look closer at The Vision (quite literally). We know Marvel Studios president Kevin Feige is excited for the show to kick off the MCU's Phase 4. And we know some critics have offered some pretty stellar WandaVision reviews.
We also know that WandaVision includes commercials in each episode and that we should pay close attention to them. How do we know this? Because Kevin Feige made it pretty clear. 
Here's what he had to say.
Why Marvel fans shouldn't sleep on those WandaVision commercials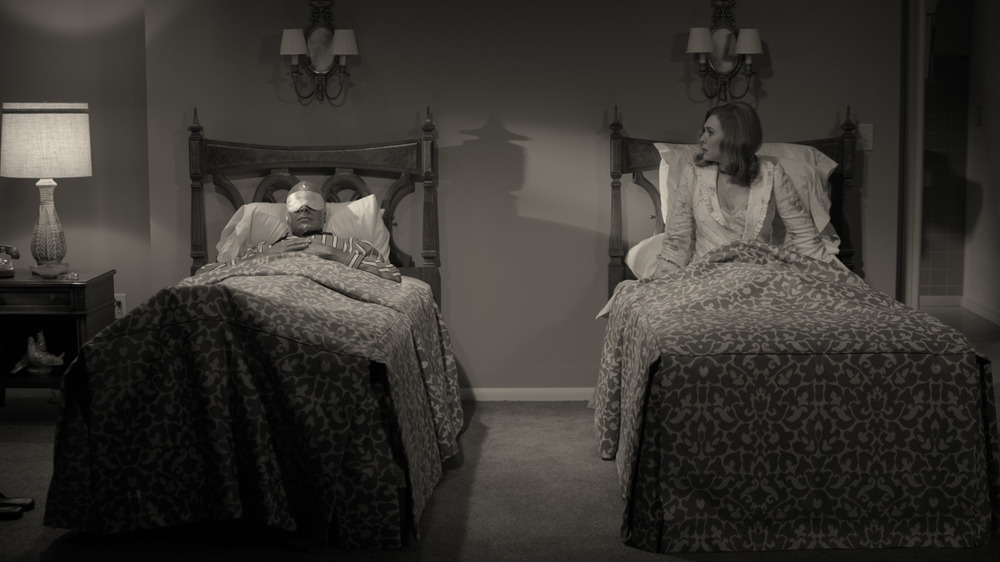 Marvel Studios/Disney
Marvel Studios president Kevin Feige sat down for a wide-ranging interview with Collider and — wouldn't you know it — WandaVision was one of the topics of conversation. The outlet's interviewer asked, point-blank, how much fans should be paying attention to in the show's commercials and whether or not they offer "context to the bigger picture." Feige's response was a nuanced mix of "yes, no, maybe."
"Well, I think it's intriguing, in my opinion, and I hope everybody has varying opinions and theories, but it is a nice combination of both," Feige said. He went on to say the commercial device "fits into the genre and the tone of the period of television" that they're going for and that it has "some textual meanings." The nature of these meanings and how straightforward they may or may not be will vary, it seems. "A device with the Stark Industries logo and a beeping red button may mean more to people who know Wanda's past from the MCU among other things," Feige added, a seeming reference to an anecdote Wanda Maximoff (Elizabeth Olsen) and her brother Pietro (Aaron Taylor-Johnson) relayed in Avengers: Age of Ultron about the death of their parents.
There you have it: pay attention to the commercials when you watch the WandaVision premiere.