The Forgotten Elizabeth Olsen Thriller You Can Watch On HBO Max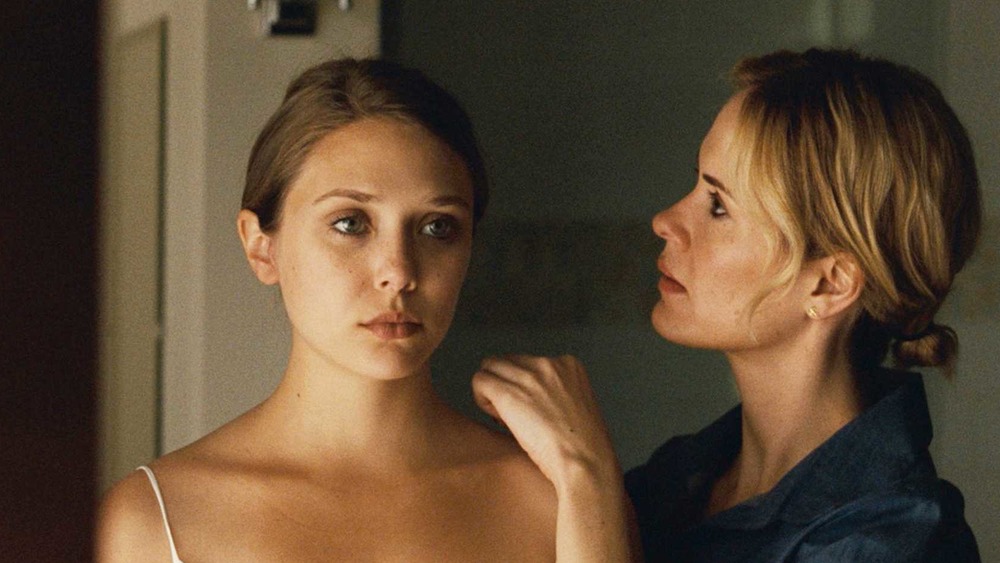 Fox Searchlight Pictures
While we now know and love her as Wanda Maximoff (aka Scarlet Witch) in the Marvel Cinematic Universe, Elizabeth Olsen was once known simply as the younger sister of famous twins Mary-Kate and Ashley until her breakout film Martha Marcy May Marlene. If you're impatiently awaiting the impending release of WandaVision, then check out this thriller on HBO Max.
Martha Marcy May Marlene is a confusing, tongue-twisty title that reflects the fractured experience of protagonist Martha (Olsen) as she escapes her life in a countryside cult to stay with her sister Lucy (Sarah Paulson) and her brother-in-law Ted (Hugh Dancy). The story is told simultaneously through flashbacks of Martha's time in the cult and her attempted recovery at Lucy and Ted's. The young Martha doesn't truly know who she is: Lucy knows her as Martha, the cult leader Patrick (John Hawkes) dubbed her "Marcy May," and "Marlene" is the name each of the female cult members use when they answer the phone. Martha grows increasingly paranoid that her past is coming to get her, turning the film into a tense thriller.
Critical response to Martha Marcy May Marlene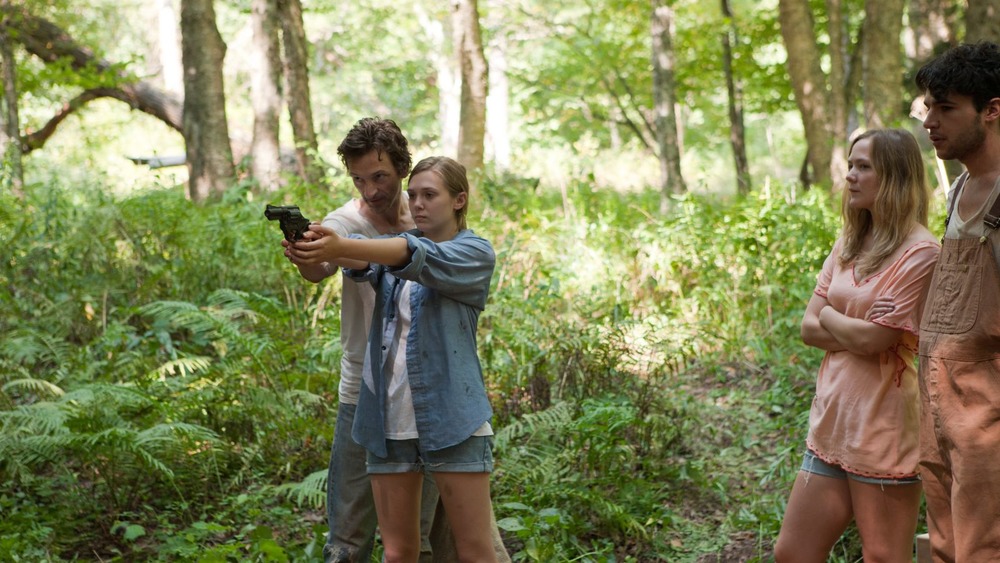 Fox Searchlight Pictures
While the film never dives into exactly why Martha joined the cult, it shows how its members tricked her into following the cult leader Patrick, and depicts the difficulty she has in moving on from that lifestyle as it bounces between the past and present. Much of that uncomfortable journey is portrayed through the cinematography, which many critics felt was one of the film's strongest elements. As Eric Kohn of IndieWire wrote in his review of Martha Marcy May Marlene, "Marked by patient long-takes and the uneasy quietude that accompanies Martha's constant disconnect from her surrounding environment, Martha derives much of its power from a stark visual style."
However, The New York Times' A.O. Scott wrote that Martha Marcy May Marlene could stand to dive further into Martha's character and not lean so much on its timeline structure and cinematography. He argued, "After a while, this technique starts to seem like a trick, and the ingenuity of the movie's structure begins to feel evasive rather than probing. The drama is all in the jumps and juxtapositions, rather than in any sustained consideration of Martha's experience."
On the flip side, critic Roger Ebert wrote that Olsen is a "genuine discovery" in Martha Marcy May Marlene, adding, "She has a wide range of emotions to deal with here, and in her first major role, she seems instinctively to know how to do that." 
There have been many terrifying movies about cults, but this one is intimate, unraveling how Martha's youth was used against her and ultimately sharing the disorienting aftermath.
Martha Marcy May Marlene is now available to stream on HBO Max.