How Kevin Feige Really Feels About WandaVision Kicking Off Marvel's Phase 4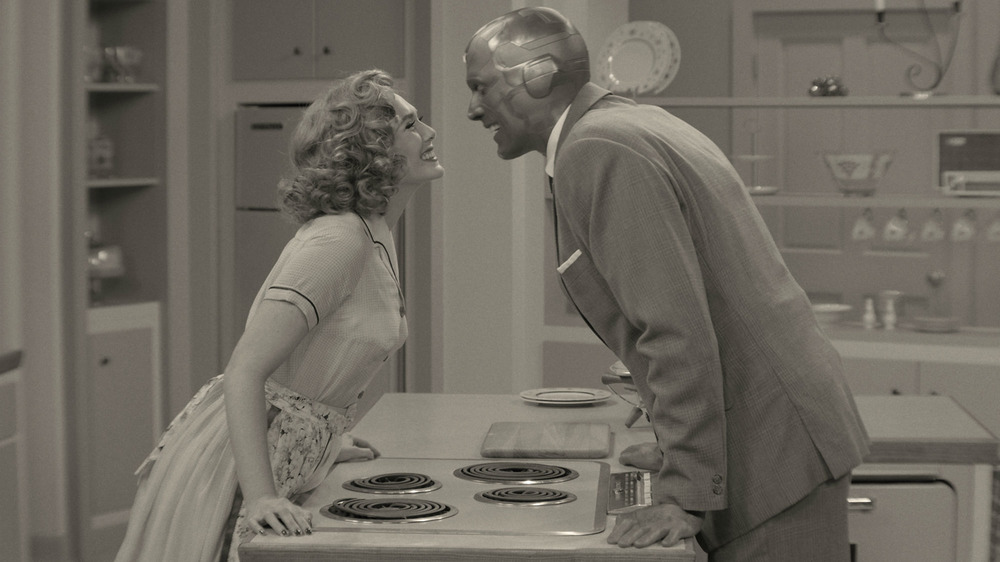 Disney+
It's an exciting week for fans of the MCU. Not only is the January 15 debut of WandaVision about to return fresh Marvel content to our screens in a hotly anticipated streaming format, but the new TV series also represents the beginning of Phase 4 of the Marvel Cinematic Universe. Throughout the next stage of MCU story development, Disney, Marvel Studios, and franchise maven Kevin Feige plan to leverage the company's new streaming platform to reach viewers across multiple touch points. Gone are the days of waiting a year (or more) to catch your favorite characters in a big screen tentpole. Now, between feature-length theatrical entries (which we are assured will some day return), Marvel plans to beam plenty of Phase 4 content straight into your living room, and that all begins with WandaVision.
It was never Disney's intention to begin Phase 4 on the small screen in this way. While series like Loki, Falcon and the Winter Soldier, and WandaVision have always been destined for Disney+, all the havoc wrought by the COVID-19 pandemic on movie theaters worldwide rearranged the order of operations over at Marvel Studios. As a result, bad news dropped for all Phase 4 MCU movies. Feige says the changes haven't really jostled the creative plan for Phase 4, but that he's certainly excited to get things going in a "new and different" way (via ComicBook.com).
Being first out of the gate is a lot of pressure for WandaVision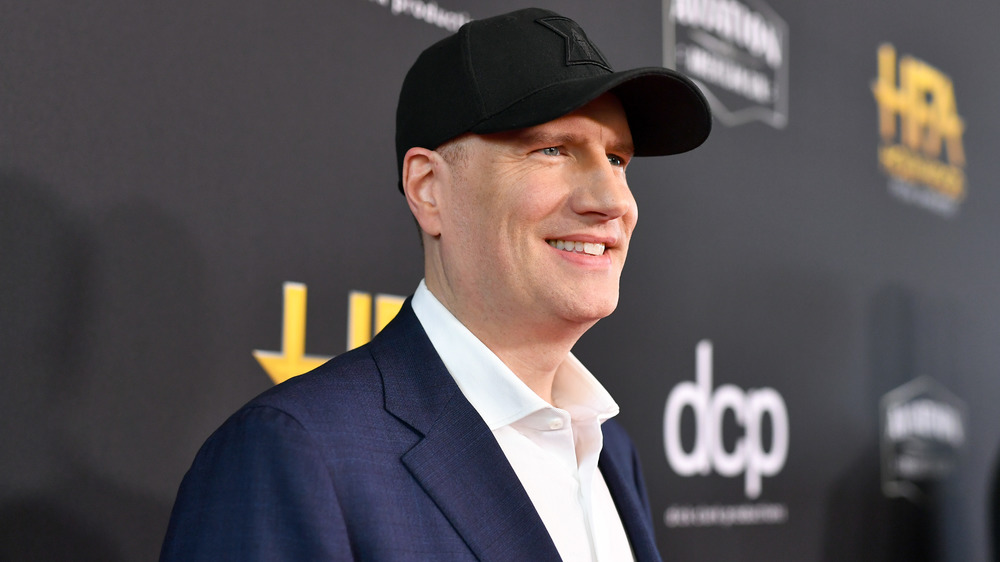 Emma Mcintyre/Getty Images
Looper was invited to attend a press event held January 10 during which Feige expressed unbridled enthusiasm for both the launch of WandaVision and the beginning of Phase 4. He emphasized that all the shuffled release dates — in particular the move to postpone Falcon and The Winter Soldier so that it hits Disney+ after WandaVision — had no substantive impact on the narrative plans for the MCU.
"This required no shuffling whatsoever in terms of the creative," Feige said. "As is often the case when you're thrown curveballs, the unexpected has often served Marvel Studios well and it has served us well in this case because this show, being our first one, I love how bold it is."
WandaVision director Matt Shakman seemed more humbled than hubristic about the opportunity to kick off the new phase. He explained in an interview with SFX Magazine that the shift has been kind of terrifying.
"The fact that we are the first Marvel MCU property to come out since Endgame, I never could have fathomed that when we first started working on this project," Shakman said. " ... But it is a wonderful way to start Marvel's work in the streaming world. A show that is a giant love letter to the history of television is a perfect way for the maker of the biggest blockbusters to come to television."
WandaVision premieres Friday January 15 on Disney+, as does the fourth phase of the Marvel Cinematic Universe.