WandaVision's Premiere Will Be Even Better Than You Expected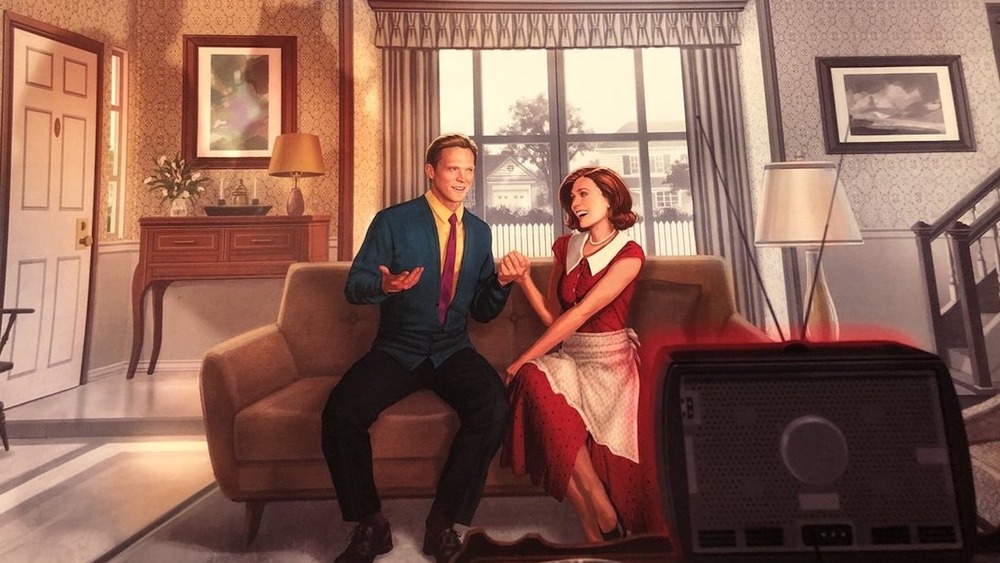 Disney/Marvel Studios
The anxiously-awaited Disney+ Marvel Cinematic Universe series WandaVision is apparently going big on premiere day.
While the onscreen action will no doubt match up at some point in the streaming series' nine-episode run, for now at least "big" means "movie-length big," as WandaVision will air not one, but two full episodes when it makes its Disney+ debut on January 15, 2021. As covered by ComicBook.com, that news became official via a press from the Mouse House which confirmed the first two episodes of the show will indeed both hit the Disney+ platform on premiere day. Per the same release, Disney bosses also confirmed WandaVision will move to a one-per-week release schedule thereafter, with episode 3 arriving on January 22.
The second half of that news is hardly a surprise, as that one-a-week format has served Disney+ exceptionally well with their smash hit Star Wars streamer The Mandalorian. As for the first half, it'll no doubt come as a welcome surprise for the whole of the MCU fandom who have now been starved for fresh Marvel content since the summer 2019 release of Spider-Man: Far From Home. Those fans were no doubt already prepping to devour WandaVision on premiere day, and news of a super-sized premiere event will certainly ensure they hit up Disney+ in full force on January 15.
That long delay between releases obviously wasn't the plan as MCU mastermind Kevin Feige drew it up, with the ongoing pandemic causing Team Marvel to alter the release of every project both in-the-can and in-production — including the Scarlett Johansson-fronted Black Widow, which was tapped to kick off Phase 4 of the MCU before those delays. As it is, WandaVision will now serve as Marvel's entry into what should be a bold new phase of superhero storytelling. 
The world still doesn't quite know what to expect from Marvel's WandaVision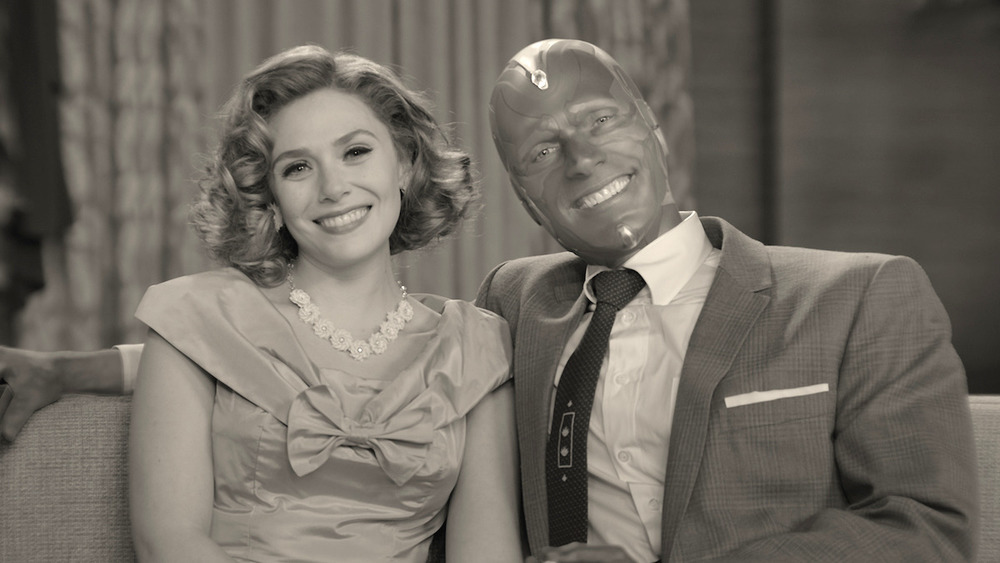 Disney/Marvel Studios
It remains to be seen just how ready WandaVision is to carry the torch of Phase 4 opener. As opposed to Black Widow — which finally puts Johansson's fan favorite Natasha Romanoff front and center for a standalone film — WandaVision instead features two Avengers who, while key players in the overarching franchise narrative, have largely been second-tier heroes operating in the shadows of Iron Man (Robert Downey Jr.), Captain America (Chris Evans), Black Panther (Chadwick Boseman), Thor (Chris Hemsworth), and Black Widow herself.
Even with its Disney+ premiere now just days away, fans still don't quite know what to expect from WandaVision. Heck, even Marvel's official synopsis of the series claiming that it "blends the style of classic sitcoms with the Marvel Cinematic Universe in which Wanda Maximoff (Elizabeth Olsen) and Vision (Paul Bettany) — two super-powered beings living their ideal suburban lives — begin to suspect that everything is not as it seems" is frustratingly (if intentionally) vague. And yeah, the recently released trailer didn't shed much light on matters.
Still, even as the two-episode premiere event is undoubtedly a move to feed the appetite of MCU fans, it may prove a savvy move to ensure they fully engage with what promises to be a wild addition to MCU canon, not to mention a potentially vital gateway to Phase 4.