Whatever Happened To Aisha In Cobra Kai?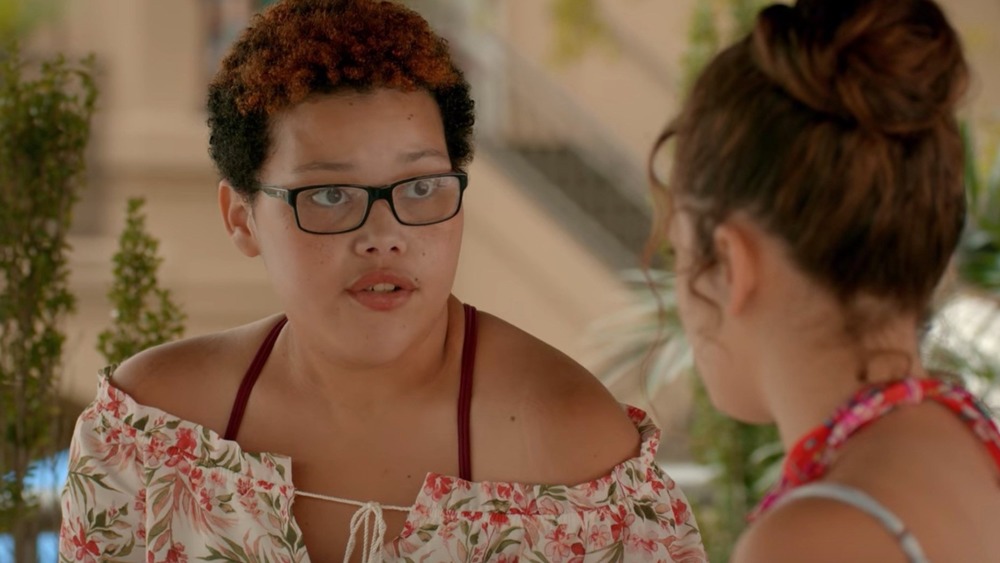 Netflix
Minor spoilers for Cobra Kai season 3 ahead!
After just three seasons, it's pretty astonishing how far the characters of Cobra Kai have come. Johnny Lawrence (William Zabka) went from a washed-up loser who didn't want any of the responsibilities of fatherhood to a real role model for Miguel (Xolo Maridueña). Daniel LaRusso (Ralph Macchio) has confronted the trauma from his childhood head-on by getting back into karate, leading a new generation of students in learning the ways of Mr. Miyagi (Pat Morita) from the original Karate Kid movie. 
Samantha (Mary Mouser) has overcome her panic attacks, while Eli — a.k.a. Hawk (Jacob Bertrand) — went from timid geek to bully and back again with his best friend Demetri (Gianni DeCenzo). It's a lot of character development for such a short period of time, but sadly, many fans feel as though one character got the short end of the stick and was written out of the show prematurely. 
Aisha (Nichole Brown) quickly became a fan favorite with the makings of a truly powerful arc ahead of her. She really functioned as a voice of reason when everyone else got out of control in the multi-generational conflict between rival karate dojos. As such, it was understandable that viewers were disappointed when it was revealed Aisha wouldn't return for Cobra Kai season 3. So where did she go?
Cobra Kai explains that Aisha was transferred to a different school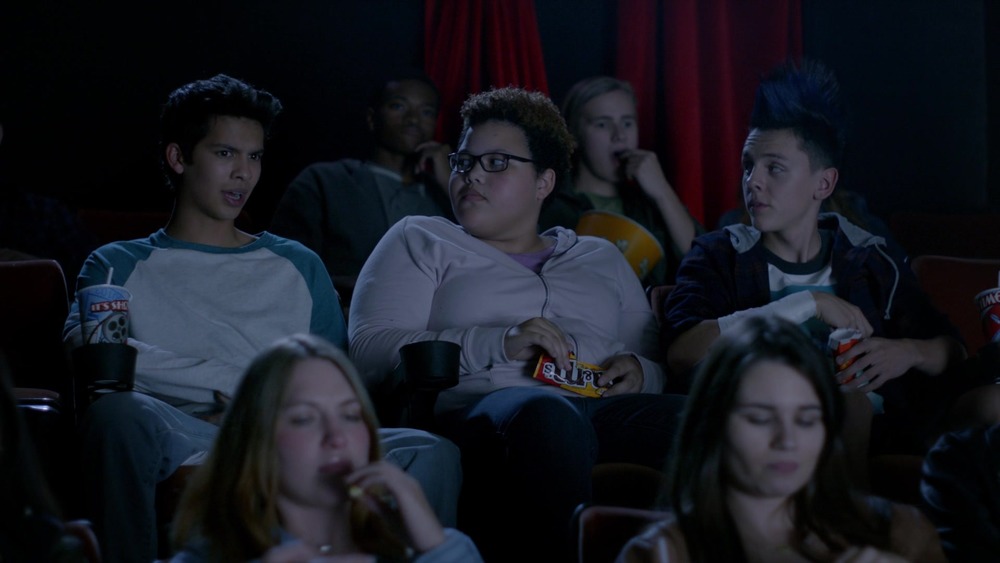 Netflix
The first episode of Cobra Kai season 3, "Aftermath," has some characters playing catch-up as the audience learns what everyone's been up to since martial arts war broke out in the season 2 finale. Miguel is still in a coma in the hospital, while Hawk is more hostile than ever toward his long-time friend, Demetri. The opening sequence also re-introduces us to Yasmine (Annalisa Cochrane), who was completely absent throughout season 2 after taking on the "mean girl" role during season 1. 
As Yasmine walks through the school hallway with Moon (Hannah Kepple), she casually mentions Aisha. Moon then informs her, "After the fight, her parents moved her to a private school. They even put their house up for sale." It's never elaborated whether Aisha's family moved far away or if they're still in the Valley somewhere, but Cobra Kai showrunner Josh Heald has made it clear that we may not have seen the last of Aisha. 
In an interview with TVLine, Heald explains the decision to take out certain characters for a period of time. This includes Kyler (Joe Seo) and Yasmine, who didn't appear at all in season 2 but played important roles in the newest season. When it came to Aisha, Heald states, "Just because a character doesn't appear for a period of time doesn't mean they've left the universe, that they can't return again. We love [Aisha], and perhaps we'll see her again one day."
Could Aisha come back to reignite her friendship with Sam and become a powerful force to be reckoned with at the Miyagi-Do dojo? We'll just have to wait and see when Cobra Kai season 4 arrives on Netflix.