Why Yasmine From Cobra Kai Looks So Familiar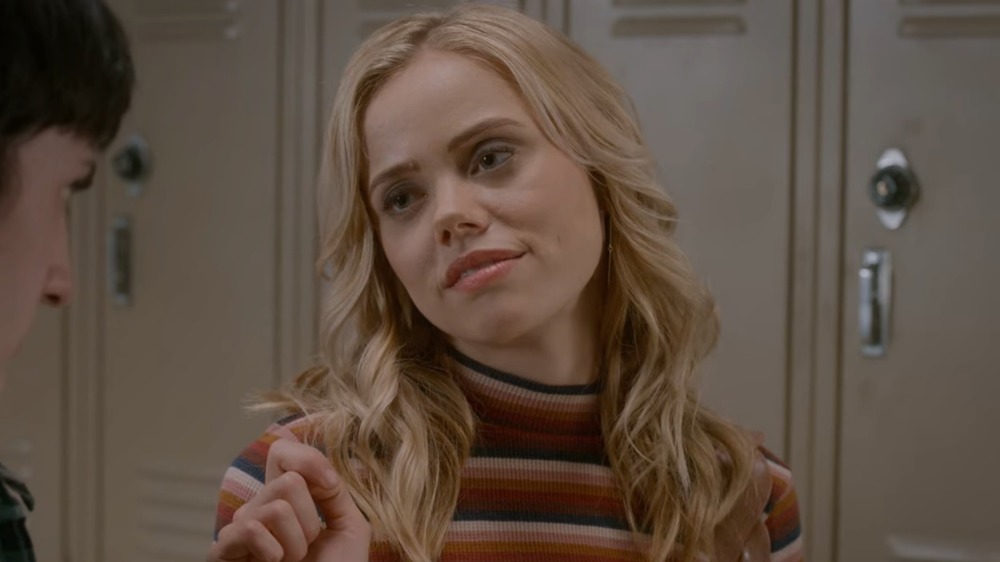 Netflix
In a successful TV series, it's important to have compelling main characters that make the viewers want to tune in for every episode. But those winning leads shouldn't get all the credit for a show's success. The supporting players, and often the antagonists, are vital to filling out the world of the show. Take, for example, the character of Yasmine from the Netflix series (formerly YouTube Premium) Cobra Kai. While her penchant for being nasty to her classmates might not have you rooting for her, when the character returned to the halls of West Valley High after not appearing in season 2, there's a good chance you realized how vital she is to the ecosystem of the show. And that is a testament to the performance of the actor who plays her, Annalisa Cochrane.
Seeing her on screen again may have also had you wondering why she looks familiar. Cobra Kai is far from Cochrane's first on-screen performance. In fact, from TV guest spots to starring roles in films, Cochrane already has an impressive list of credits to her name. Here are a few TV series and movies where you may have seen Cobra Kai's resident mean girl.
Cochrane kicked off her career with guest roles on TV and a run on The Young and the Restless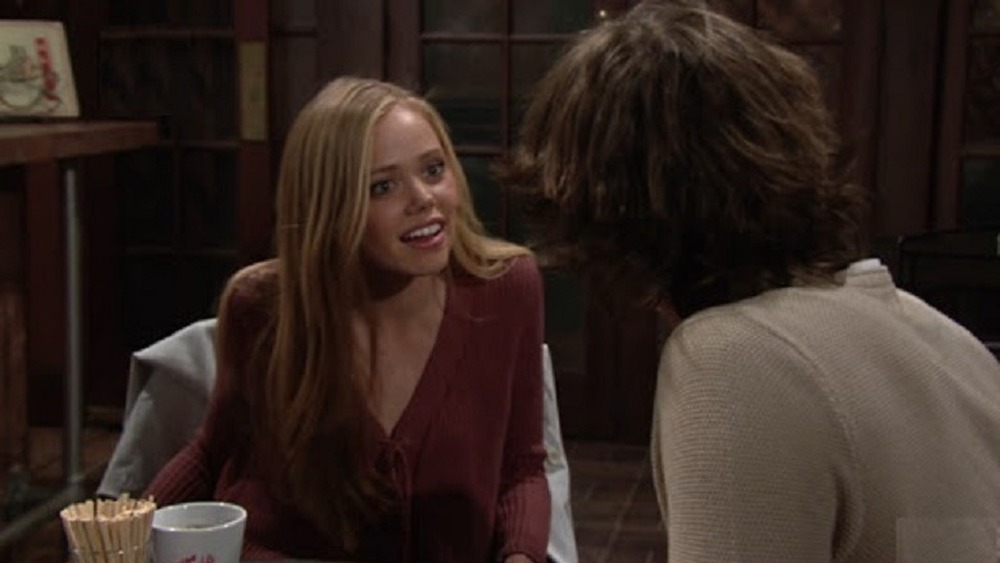 CBS
As with many actors getting their start in the business, Cochrane's career began with a string of short films and guest star appearances on TV shows. Before her recurring role on Cobra Kai, you may have spotted her on episodes of Modern Family, Major Crimes, and It's Always Sunny in Philadelphia.
She parlayed that work into a multi-episode arc on the long-running daytime soap opera The Young and the Restless. Joining the show in 2017, she played Zoey, who became a love interest for Reed Hellstrom (Tristan Lake Leabu), a character who has been on the show since he was an infant and is the product of one of those wonderfully juicy "Who is the real father?" soap opera plots. Of course, even though Zoey and Reed are younger than many of the other residents of Genoa City the show focuses on, their young courtship is still full of dramatic misunderstandings and other grandiose mishaps.
Annalisa Cochrane also had a one-episode role on Days of Our Lives around the same time. However, for her next recurring part, she moved away from soaps and into the world of edgy contemporary reboots.
The other '80s reboot Annalisa Cochrane co-starred in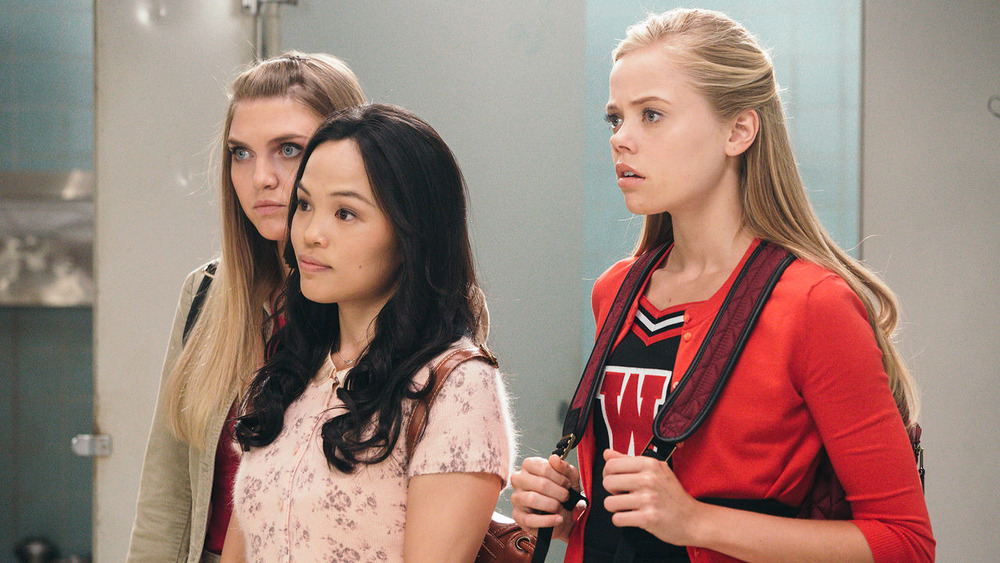 Paramount Network
After finishing up her run on The Young and the Restless, Cochrane joined the cast of the Paramount Network reboot of '80s teen movie satire Heathers. She played Shelby on the short-lived series, a cheerleader who is barely on the periphery of being acknowledged by the popular clique at Westerberg High School. Although her character faces a considerable amount of bullying on the series, according to Cochrane, her experience filming the show couldn't be more different.
Speaking with entertainment website Close-up Culture, Cochrane said of shooting Heathers, "Every show that I've been on has been a remarkable experience, but this one, in particular, stands out...Not only did it have me amazed at every episode, every costume, every crazy detail, but it gave me a community of like-minded people who I call some of my best friends today."
The series itself may have ended up being a bit of a debacle, but it sounds like it was a rewarding experience nonetheless for Cochrane.
Cochrane has many horror and sci-fi projects to her name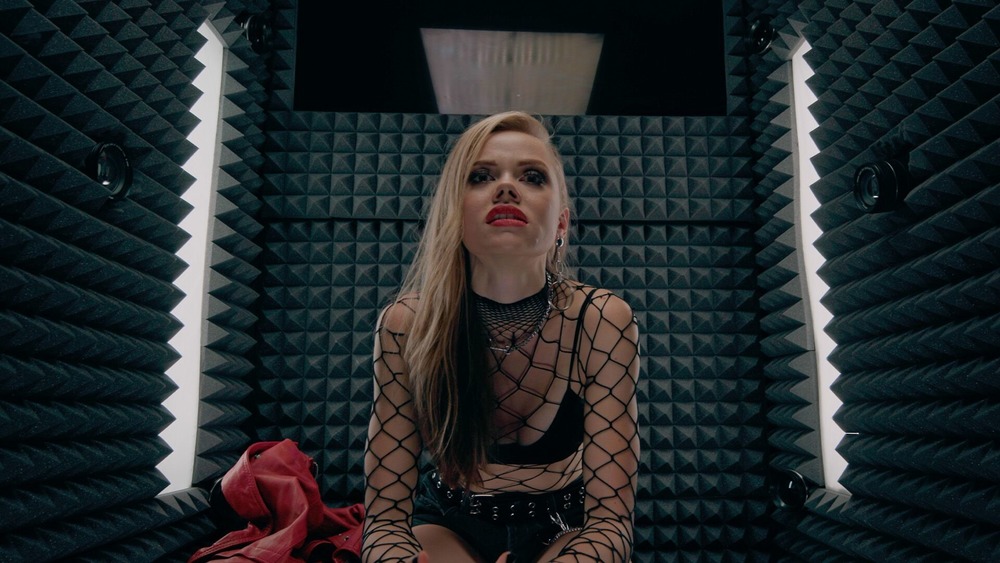 Shudder
Other than popping up on soaps and high school set TV dramas, Cochrane has also done a lot of work in the world of horror and sci-fi. She starred in the 2019 film Apparition as Skyler, a woman whose friend invents an app that is able to give the living direct communication with the dead. They test it out at an abandoned former boys school where a horrible tragedy happened, and to nobody's surprise but their own, that ends up being a really big mistake.
She also co-starred in the ensemble film Confessional, where she plays Raquel, one of several college students who receive a mysterious request to come to a sound booth on campus. Once there, they are grilled about their connection to the strange murders of some of their fellow students.
On the TV and streaming side, Cochrane nabbed parts on two recent horror and sci-fi anthology series. On Hulu's Into the Dark, she appears in the segment titled "Pure." The eerie supernatural thriller combines the nightmarish subculture of virginity pledges and purity balls with some good old-fashioned demonic possession.
Although the Jordan Peele produced Weird City is more sci-fi than horror, it also uses social issues to draw its viewers into a sense of unease. The episode "Go to College" is about a young woman from a lower social class who finds herself at a university with some exceptionally suspicious rich kids, one of whom is played by Cochrane.
Playing the mean girl may not always win you the most love from fans, but as Annalisa Cochrane proves, doing it well can be a work of art.