How His Dark Materials' Dafne Keen Is Planning To Dominate Hollywood's Future - Exclusive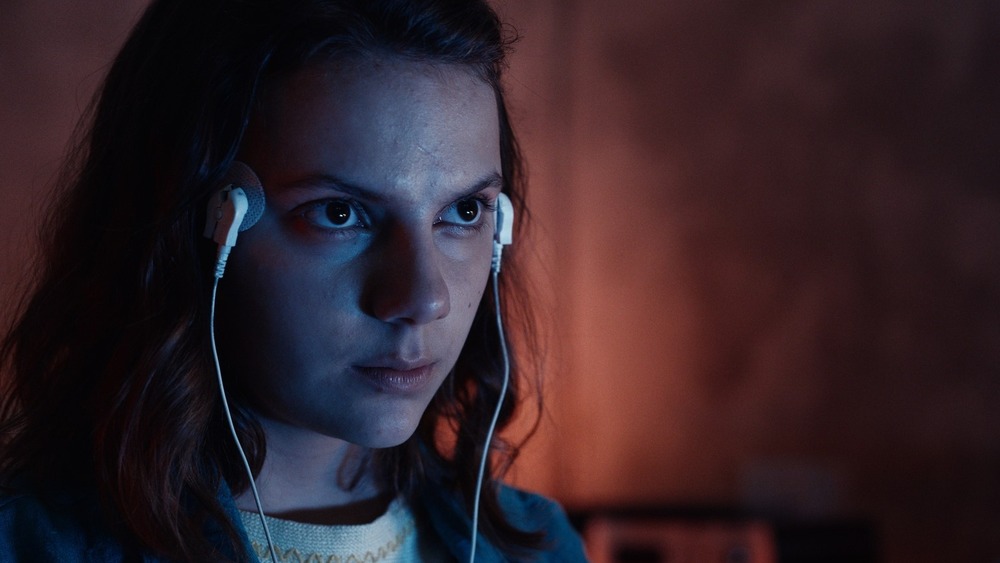 HBO
At only 15 years of age, Dafne Keen has a career that's off to a very promising start — and she's barely scratched the surface so far. 
Speaking of scratching surfaces, Keen did far more than that in her break-out role as the unstoppable X-23 (also known as Laura Kinney) in 2017's critically acclaimed Logan. When Keen was 11 years old, she got to slice and dice dozens of bad guys with her lethal adamantium-plated claws and tag along with one of Marvel's most famous mutants of all: the Wolverine. Much like Danny Lloyd from The Shining, Miko Hughes from Pet Sematary, or a young Danielle Harris from Halloween 4: The Return of Michael Myers, Keen is one of those fledging actors who made their silver-screen debut in a violent R-rated feature. And if Keen's involvement in one the grittiest of X-Men movies of all time wasn't already cool enough, how many teens can actually say they have Hugh Jackman's cell phone number?
"Actually, I sent him a text the other day — we were chatting for a bit," Keen told Looper during an exclusive interview. "We still stay in contact. He's been a massive, very important person in my life." 
Since Logan graced the screens, Keen has appeared in only two other projects. Earlier this year, she stepped away from superheroes and steered clear of bloody R-rated antics and entered a whole new genre when she starred alongside Andy Garcia and Jeanne Tripplehorn in the comedy-drama Ana. And in late 2019, Keen began starring as the young hero Lyra Belacqua (aka Lyra Silvertongue) in HBO and BBC One's His Dark Materials, based on the book trilogy of the same name by author Philip Pullman. 
His Dark Materials is currently airing its second season, and the ambitious fantasy adaptation aims to span three seasons. Season 1 tackled the first novel in Pullman's the His Dark Materials series, entitled The Golden Compass, and season 2 is based on the events of the second novel, The Subtle Knife. Next up is the third and final novel, The Amber Spyglass — and HBO and BBC One just announced on December 22, 2020 that season 3 of His Dark Materials is a go. 
That's very likely to be the next project on Keen's list, as production is slated to begin sometime in 2021. But no matter how busy her filming schedule is, her top priority is to maintain a healthy balance between work, school, and her personal life.
"When I'm not filming, I'm in school. I go to a stately school in Madrid," said Keen when asked about her disciplined routine. "I've always just stayed in school. I never thought about leaving because I just feel like I really have a privileged and weird lifestyle. So, I want it to stay as normal as possible — which I do." 
While Keen revealed that she tries her best to live a normal life as a teenager when she's off set, her biggest obstacle is dodging those eagle-eyed fans. Starring in a popular Marvel film and now an epic series that's on a major platform certainly doesn't make it easy for one to lurk in the shadows.
"In Spain, I don't tell anyone, except for my close friends, that I'm an actress," revealed Keen when asked about how she handles being spotted in public. "If they recognize me, I'm not going to deny it. I have in the past, but I'm not going to. If it's at my school, I'm not going to be like, 'No.' When I'm on set, I have tutoring hours, mandatory teacher hours. When I come to Spain, I'm just at school. So, I just keep a very low profile."
The Deadpool 3 announcement gave Dafne Keen some hope about X-23's return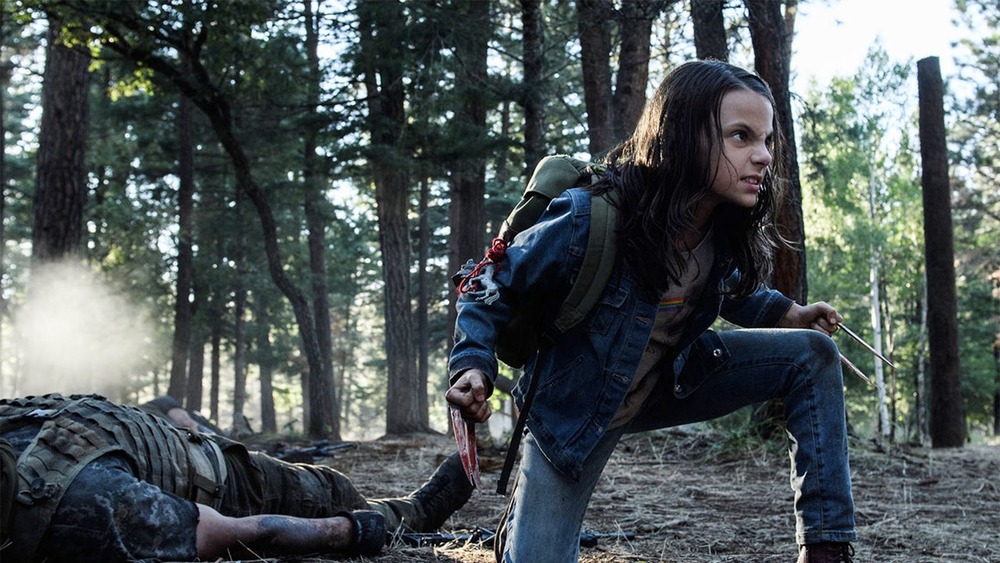 20th Century Studios
As for Keen's future in Hollywood, does she see herself continuing solely as an actress, or are there any other avenues within the vast Hollywood network that she wants to explore and conquer? 
"I see [acting] as my future. But I don't think it's the only thing I'll do," she revealed to Looper. "I really want to try other stuff, like directing, writing, and designing. I don't know. Definitely not producing. I absolutely admire producers, but producing a film is different from being a producer. I would be incapable of being a producer — too much organization, too many numbers. It's too much. I could not do it. But I would definitely want to wander into writing, directing, designing, and other stuff."
As for the formidable X-23 — will Keen ever don the adamantium-coated claws and dominate the box office again? Ever since the Disney-Fox merger put the fate of the X-Men movies in limbo, there's been no official word on Keen reprising the role that made her famous. But the recent news that Deadpool 3 is in the works has given Keen a glimmer of hope.
"I'm 100 percent hopeful. I'm trying not to get my hopes up too high in case it doesn't happen, but I really do hope it does because I loved playing Laura," said Keen regarding the chances of X-23's long-awaited return. "She holds a very special place in my heart and she's an incredible character. And to be fair, the whole Deadpool 3 situation really, really made me happy because, obviously when Disney bought Fox, I suspected they weren't going to do any more R-rated films, but then greenlighting Deadpool is a great sign for other R-rated movies."
Catch the season 2 finale of His Dark Materials this Monday, December 28, at 9 PM ET on HBO.