The Office Character Endings Ranked Worst To Best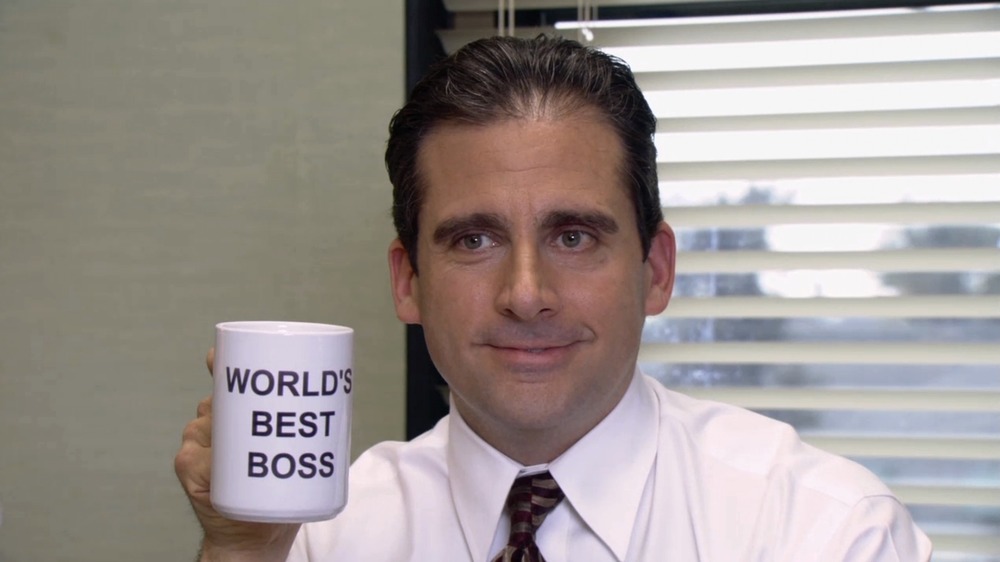 After nine seasons, the world said goodbye to their favorite co-workers as The Office aired its finale in 2013. Yes, that's right — it's already been that many years since it ended. Luckily, through the miracles of streaming and reruns, The Office has never truly left our televisions. In fact, The Office was the second most-watched show on Netflix in 2020.
Based on a sitcom created by Ricky Gervais for the BBC, The Office was brought to American television and Scranton, Pennsylvania by Greg Daniels, of The Simpsons and King of the Hill fame. The show follows the employees of Dunder Mifflin, a paper company, who are led by their often cringeworthy, though still endearing regional manager, Michael Scott (Steve Carell). Even though Michael leaves after season seven, the heart-warming moments and antics continue as Dunder Mifflin cycles through different bosses and a parade of celebrities including Robert California (James Spader), Deangelo Vickers (Will Ferrell), Charles Miner (Idris Elba), and Jo Bennett (Kathy Bates).
In season nine, The Office finally addresses the documentarians who have been "filming" this whole time as their in-universe production nears completion. The critically acclaimed series then jumps ahead a year, giving every character the ending they deserve. Let's take a look back at all the major character endings, ranked from worst to best.
Kelly and Ryan running off together makes so much sense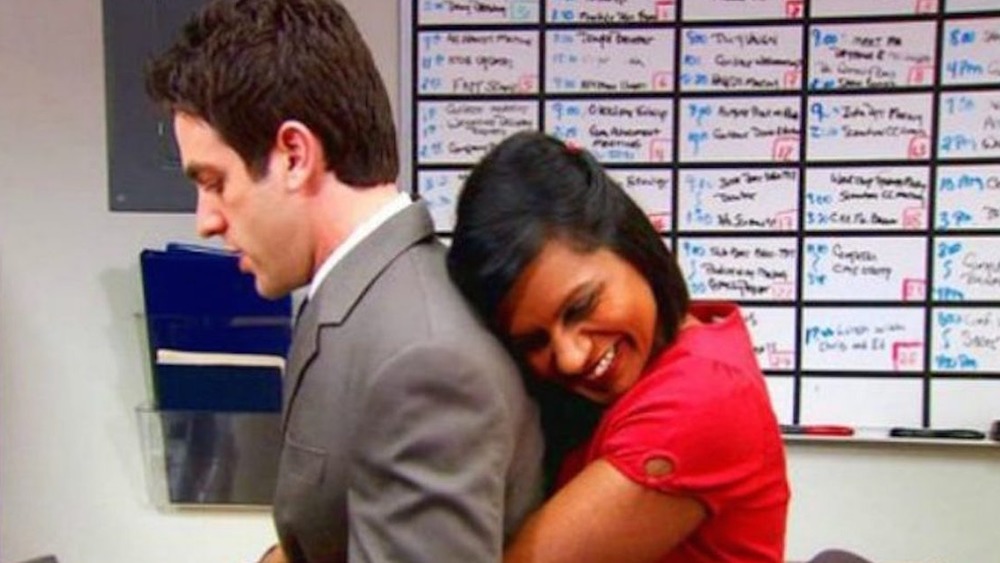 Kelly Kapoor (Mindy Kaling), the talkative and pop culture-obsessed customer service rep, is an integral part of Dunder Mifflin. Who could forget the time she teaches her co-workers about Diwali, even though she's not quite clear on the details of the sacred holiday? Dunder Mifflin bids her a fond farewell as she leaves to move to Ohio in season nine.
Ryan Howard (B.J. Novak) starts as a temp, works his way up to a corporate job he isn't qualified for, gets arrested for fraud, and is convinced to join the Michael Scott Paper Company ... which leads him right back to where he started. Perhaps his greatest accomplishment is winning the Dundie Award for being "hottest in the office" every year. He also leaves in season nine to go to Ohio, for, uh, no particular reason.
Kelly and Ryan's relationship is a roller coaster of will-they-won't-they dysfunction throughout the series. So, when they run away together, leaving Kelly's compassionate and handsome doctor fiancé and Ryan's baby in the dust, it seems like the appropriate ending, even if it's anything but healthy. But the audience is left feeling a little like a disappointed best friend to both Kelly and Ryan: We want to shake them for making the worst possible decision again.
Phyllis lives happily ever after with Bob and yarn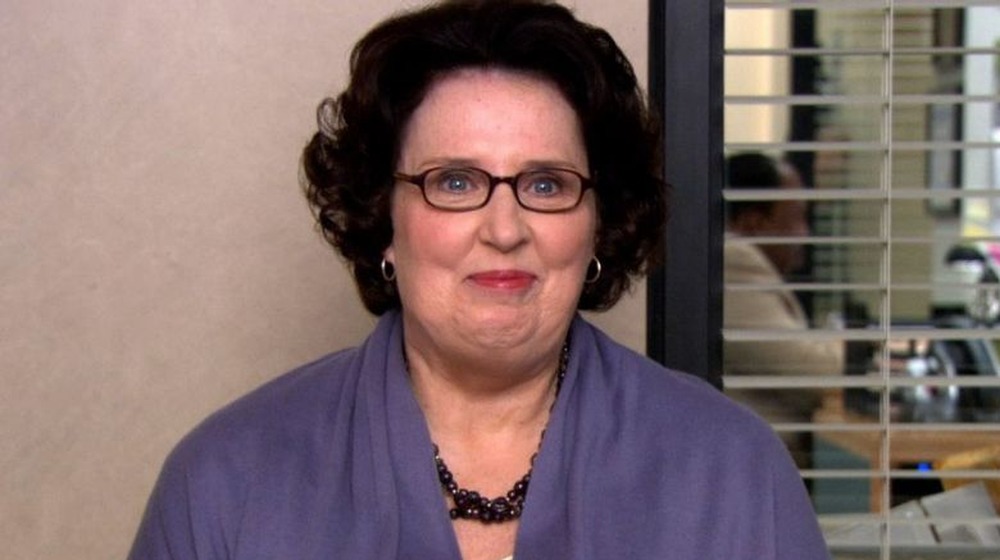 Phyllis Vance (Phyllis Smith) loves Bob Vance (of Vance Refrigeration, as he loves to remind everyone) and Bob Vance loves Phyllis. She also loves knitting — maybe not as much as Bob, but pretty close. Watching the quiet, depressed saleswoman from season one begin to stand up for herself is a highlight of the show. By the end of The Office, Phyllis is shacking up with Bob in restaurant bathrooms and deploying the best zinger when the team makes fun of Gabe with a caption contest.
Later in the series, Phyllis shares that she gave up a child for adoption in her youth. Knowing that Erin was similarly given up, there is brief hope that Phyllis is Erin's mother. Sadly, that's not the case, but that doesn't make her any less fulfilled. At the end of the show, Phyllis is happily living with her husband, working at Dunder Mifflin, and still knitting. When she dances with Stanley, who she truly misses since his retirement to Florida, all seems right with the world. It's not the most exciting ending, but admittedly, it's perfect for her.
Toby is as sad as ever, but gets a moment of bliss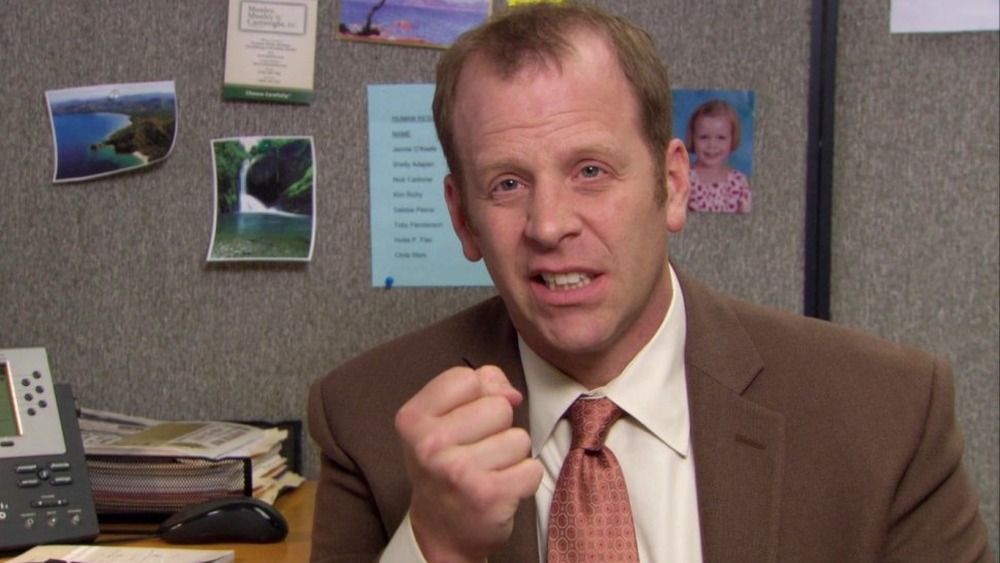 If anyone is a villain on The Office, it's Toby Flenderson (Paul Lieberstein). Not really because of anything he does, but because Michael hates him so much. The reason why is never made clear, but it's hard not to side with Michael when all Toby does is talk about the Scranton Strangler. In case you missed it the first 30 times, Toby is quick to remind you that he was a juror on that famous trial.
Toby doesn't have a lot going on besides the Scranton Stranger, admittedly. He's divorced, has an unrequited love for Pam (and later Nellie), and a master's degree that is not put to good use. To add insult to injury, he gets fired from Dunder Mifflin. So, he moves to New York and tries to become a novelist. "I have six roommates, which are better than friends," he says, in what might be the show's saddest line, "because they have to give one month's notice before they leave." At least he's invited to a warehouse party in the show's final scene.
Creed went to jail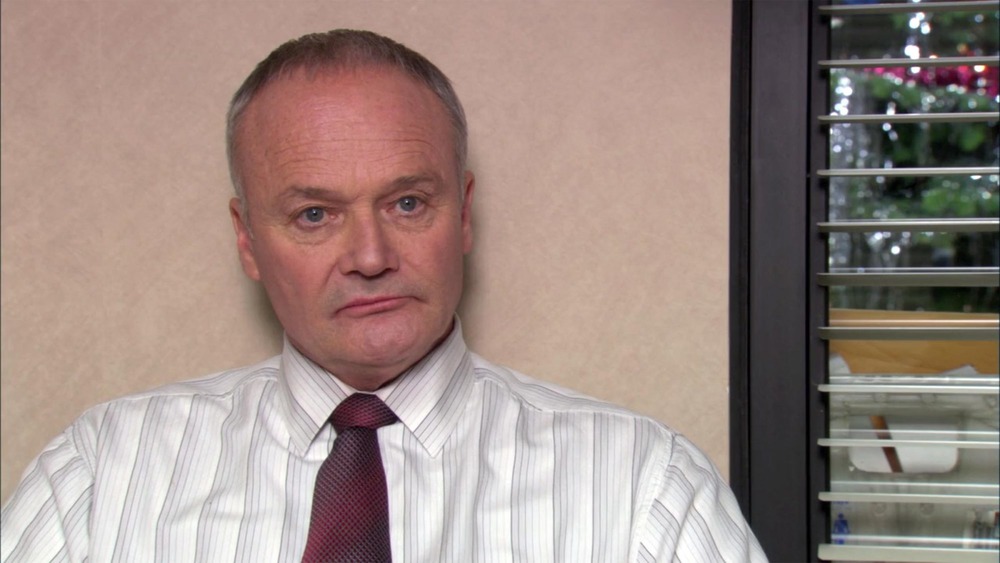 Creed Bratton is the most mysterious character on The Office. How did he get his job? How old is he? How does he still have said job? How many crimes has he actually committed? He never seems to do any actual work, made most apparent when he lets a shipment go out with an inappropriate watermark. So, it's no surprise that after faking his own death, he introduces himself as ceramic tile salesman Jeff Bomondo at Dwight and Angela's wedding. After a year of hiding from the police, he is arrested in the finale. 
Perhaps more dramatically, however, the show finally references the fact that Creed is a former member of the Grass Roots, a '60s rock band: As fans had known for years, Creed Bratton is, in fact, a thinly fictionalized version of his actor, Creed Bratton. Creed is hauled off to jail, but we can assume that the super schemer is doing just fine– that is, if he's even still there.
Nellie saves baby Drake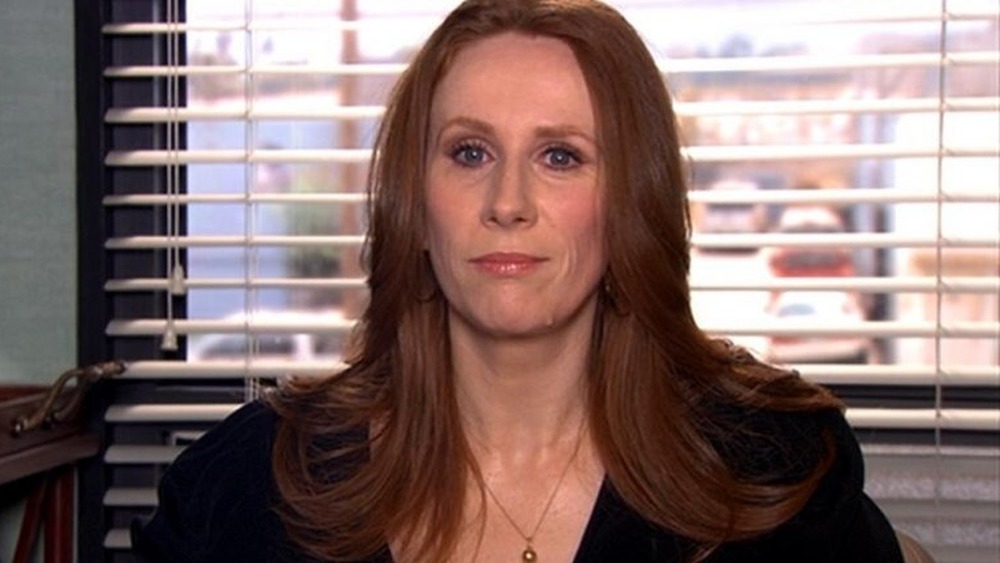 Nellie Bertram (Catherine Tate) has a bumpy introduction into The Office. The Sabre manager is highly unqualified for her job, which rubs her co-workers the wrong way. Yet, her ambition and gusto keep her going. After revealing she had been left by her magician jerk of a boyfriend, Jim and Pam throw out their initial hatred and welcome her warmly.
During a team field trip to get pie, Nellie shares a special moment with Erin regarding adoption. Nellie reveals that she's trying to adopt a child, but, much to her dismay, none of her applications have been approved. After Ryan abandons his child with Kelly's fiancé, who then leaves him with Kevin, Nellie offers to give baby Drake a loving home. Finally, her heart is complete — albeit probably very illegally. Hopefully, it all works out when she tries to bring him back to Poland, "the Scranton of the EU."
Meredith is actually really studious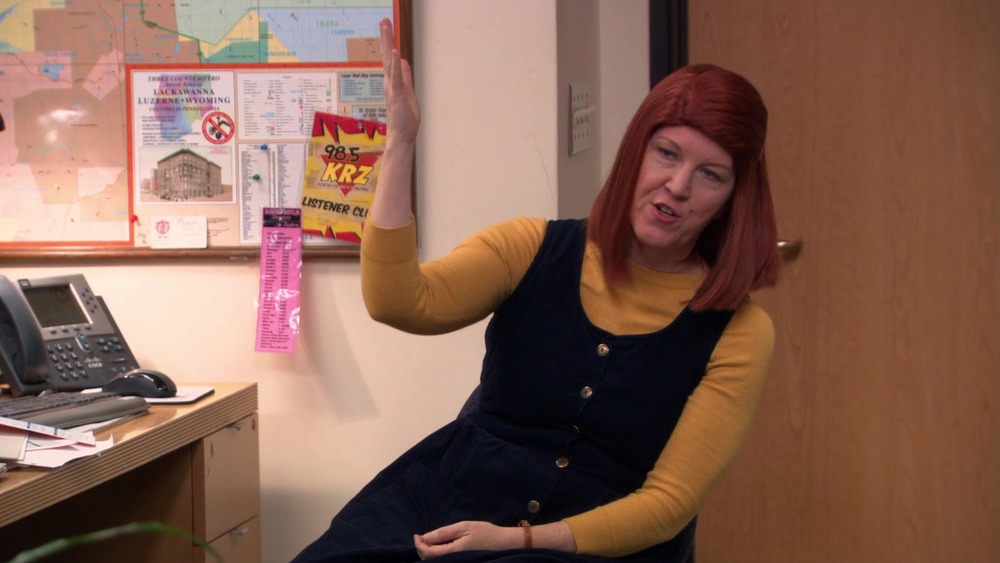 You never know what you're going to get with Meredith Palmer (Kate Flannery), but you can guarantee it's going to be crass. She brings a flair to The Office, whether she's going commando for Casual Day or getting rabies. There's no denying this hard-partying accountant is a unique member of the team.
Meredith has been divorced twice and lives with her son. Sure, she's a bit, well, forward, but it's hard not to be enamored of someone who is so comfortable in her own skin. At first glance, she appears to be a bad mom, but that's far from true. While her parenting methods are unconventional, when her son reveals he is a stripper, she's beyond supportive. During the documentary reunion, Meredith shares that she actually earned a Ph.D. in school psychology over the course of the series. It just goes to show you, never judge a book by its inappropriate cover.
Darryl is living his best life in Austin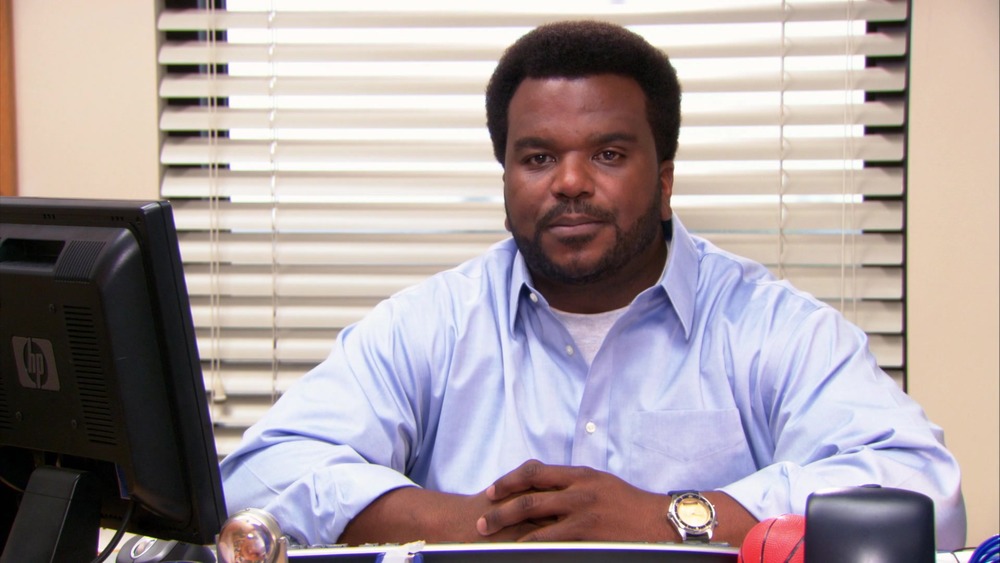 Very few people can keep up with Jim's sarcasm, but with his dry wit and super swagger, Darryl Philbin (Craig Robinson) is one of them. When we first meet Darryl, he works in the warehouse. He's not a major character in those early seasons, but he ultimately becomes an integral part of Dunder Mifflin, even getting his own office upstairs. His musical prowess is put on particular display, as he often entertains his coworkers and even writes some very catchy commercial jingles.
When Jim approaches him to go to Philly and become part of Athlead, it feels like a natural fit. On his last day, he dances his way through the office, and we all dance along. Darryl kicks butt at Athlead and becomes the V.P. of Athlete Relations. He is loving his sweet new life, living in Austin, Texas and arriving places in limos. It's a life fit for the king he is.
Kevin owns a bar named Kevin's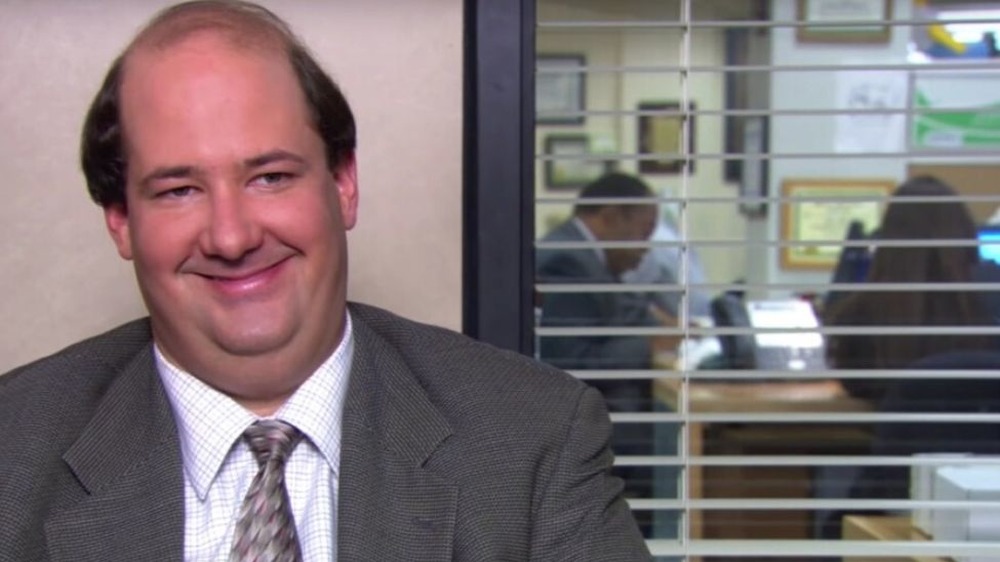 Kevin Malone (Brian Baumgartner) is the big, lovable kid of The Office. Originally, he applies to work in the warehouse, but Michael "has a feeling about him," and gives him a job in accounting. It's never really clear if he can count, but he does try, in his own Kevin way. He's the kind of guy who rocks tissue boxes at a wedding when he loses his shoes, after all.
Even though almost everyone has a soft spot for Kevin, Dwight fires him. No one can justify keeping him based on his performance, but it's still a tough blow, resulting in a falling out between Kevin and Dwight. Still, the firing seems to be the best thing that could've happened to him. He buys a bar, names it Kevin's, and makes it a success. Having found his true calling, he and Dwight reconcile during Dwight's bachelor party. His ending is truly the opposite of him dropping his vat of chili.
Erin gets the family she deserves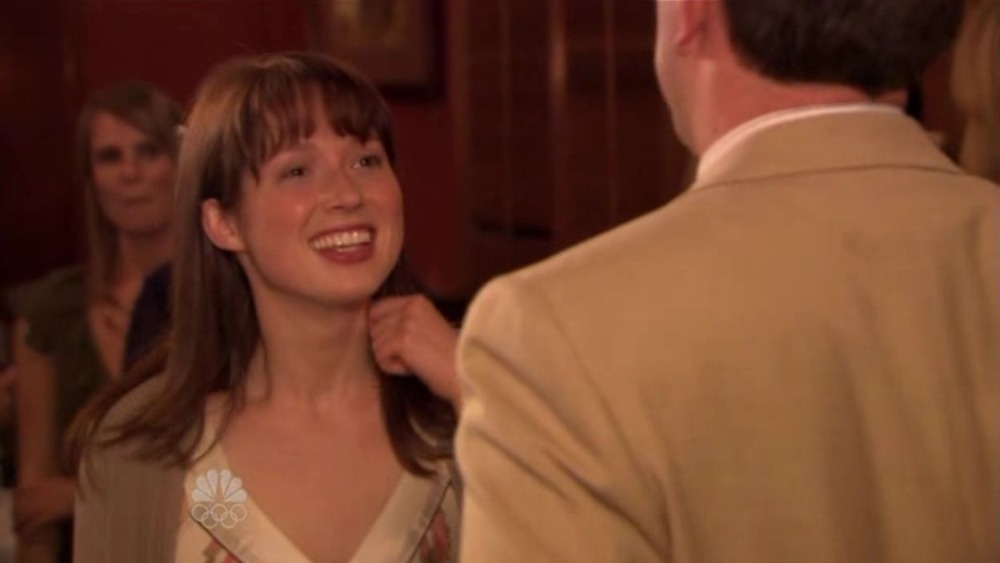 Erin Hannon (Ellie Kemper) comes to Dunder Mifflin in season five, replacing Pam as receptionist. Her quirky and positive energy is a stark contrast to the humdrum office. Andy falls for her right away, and the two have a very sweet connection. But eventually, she gets together with Gabe, breaking Andy's heart. Their relationship is quite the roller coaster — much like all Office relationships, granted. But Andy driving straight through from Scranton to Florida to win Erin back is a grand gesture even Hallmark movies would applaud.
Erin's dream is to find her parents, as she grew up in foster care. During the documentary reunion, a woman comes to the mic and asks if Erin is angry at her mom for not being there as she grew up. Erin, being the perpetually positive person she is, says no. After a few awkward moments, Erin realizes that this woman is her mom. It's the touching moment Erin deserves, doubled when her dad also reveals himself.
Stanley is carving birds in Florida and couldn't be happier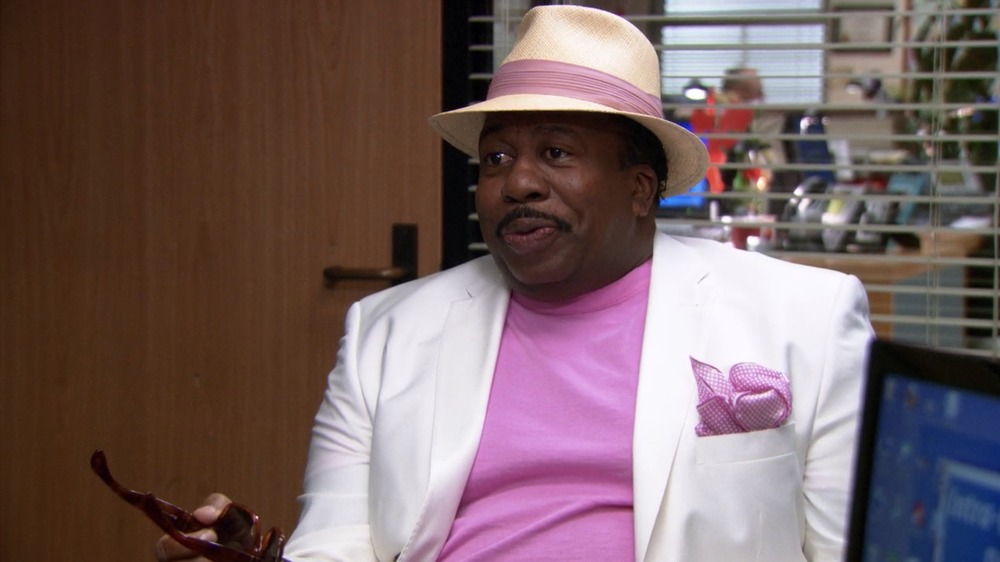 Stanley Hudson (Leslie David Baker) lives for going home early, being left alone, and pretzel day. This Dunder Mifflin salesman is always ready with a sarcastic comment, and makes it clear that he's just doing crossword puzzles until he can retire. He has a clear disdain for most everyone in the office, but he also has a special bond with Phyllis — even if he won't admit it. Recall when he gets mad at Karen Filippelli for saying Phyllis' perfume smells: That's his way of defending her.
After the documentary comes out, he finally retires and moves to Florida City. He gets divorced and seems completely at peace with it, and has taken up carving wooden birds as a hobby. He is wearing floral shirts, pastel fedoras, and living the life he's always wanted. Dancing with his pal Phyllis at a wedding is just icing on the cake of his perfect life.
Oscar runs for state senate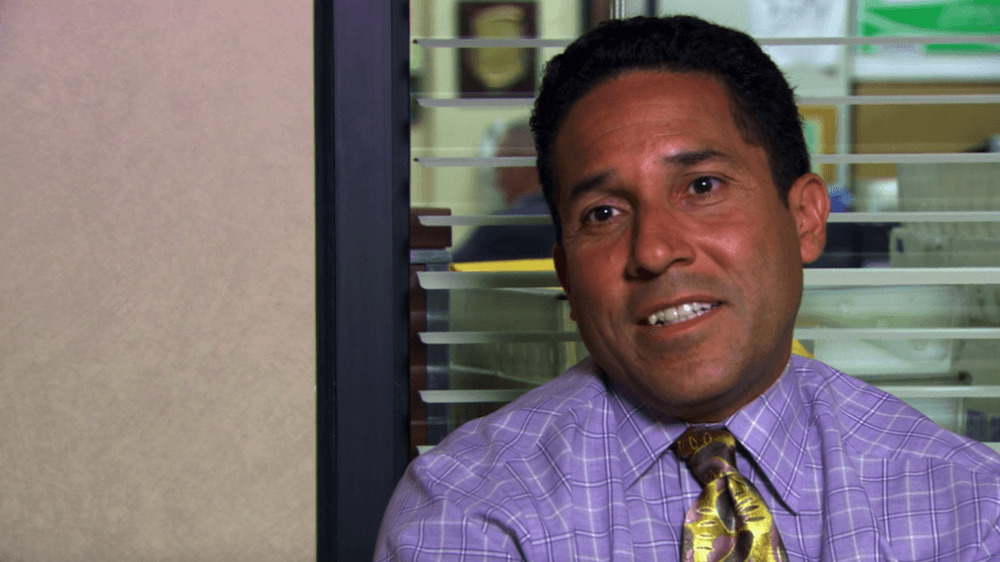 Oscar Martinez (Oscar Nunez) is an accountant just trying to get through his day. Still, he often finds himself in awkward situations, none more prominent than Michael sharing  that Oscar is gay in front of everyone. Not really how he wanted to share said information, but at least he gets to go on a three-month vacation with his boyfriend, Gil, on the Dunder Mifflin dime.
Oscar's love life is a central part of his story. He breaks up with Gil, has a crush on a guy in the warehouse, and has a secret affair with Angela's husband, a state senator. This affair creates a lot of tension between Oscar and Angela, but he is ultimately there to comfort her when they divorce, even inviting her and her son into his home.
In the end, Oscar is still working for Dunder Mifflin. He is revealed to be the godfather of Angela's son Phillip, and, even more poetically, is running for state senate.
Andy becomes a viral sensation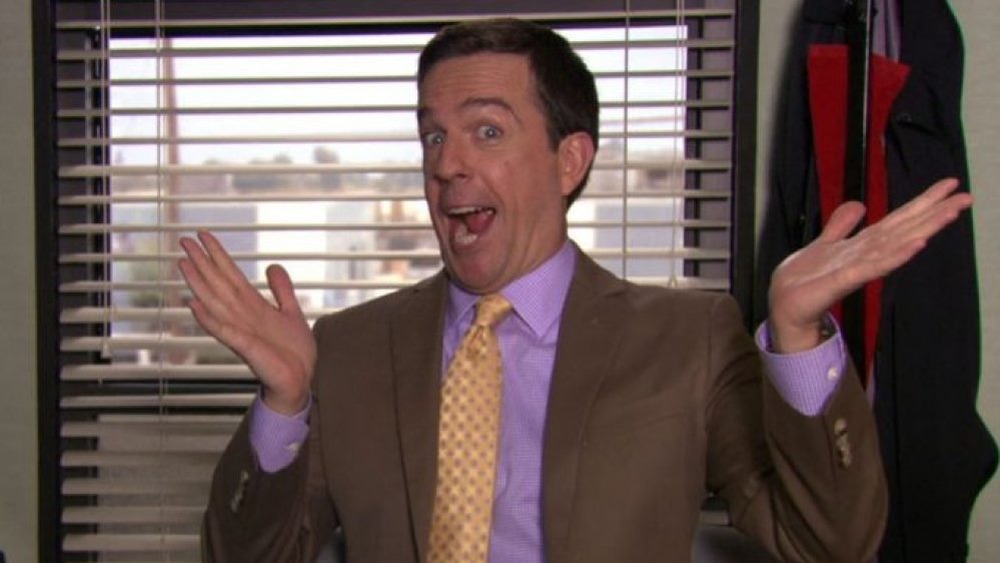 Andy Bernard (Ed Helms) lives for positive reinforcement. This a capella aficionado is a mighty proud Cornell alumnus — as he'll tell you literally dozens of times. He eventually becomes the boss of the Scranton branch, even though he is unfit for the role. Although, if the previous bosses have taught us anything, it's that being unqualified is a qualification.
After he loses Erin for good, he realizes he needs to pursue a music career. After quitting Dunder Mifflin, his first stop is America's Next A Capella Sensation. The line is cut off right before he gets to audition, and he has a full-on breakdown in front of the judges. This meltdown becomes a viral sensation, and a testament to needing to hit rock bottom before you can fly. His fame enables him to give the commencement speech at Cornell, which leads to his dream job at his alma mater.
Dwight and Angela live happily ever after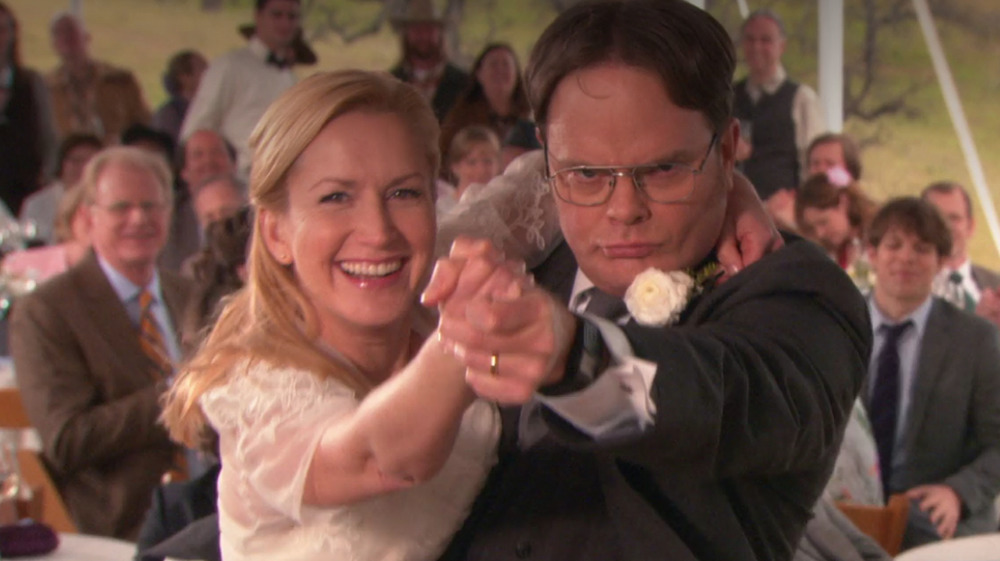 It's no secret that Dwight K. Schrute (Rainn Wilson) wants to run the Scranton branch. As the assistant to the regional manager, he does everything in his power to, well, get more power. A stickler for the rules, Dwight has three loves in his life: His job, his beet farm, and Angela.
Angela Martin (Angela Kinsey) is an uptight accountant who loves her cats. For a majority of the series, Dwight and Angela's relationship borders on toxic: They should be together, but neither one wants to admit it. When she gives birth to Phillip, she lies to Dwight, saying he isn't Phillip's father to protect her heart and marriage to the senator.
Eventually, both realize the love of their life has been standing in front of them all along. Dwight chases Angela down and proposes to her on the side of the road. In the end, Dwight and Angela have the perfect wedding, Dwight becomes the boss of the Scranton branch, and Phillip gains a stable (if cat-filled and beet-scented) home.
Pam and Jim continue to be couple goals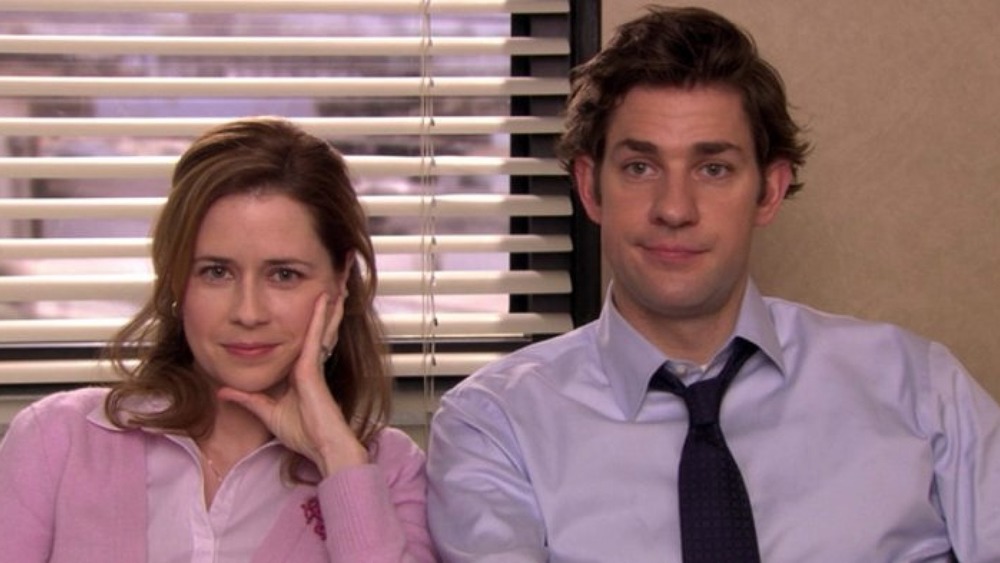 Jim Halpert (John Krasinski) and Pam Beesly (Jenna Fischer) are a perfect team from the very first episode, even if they don't see it. When we meet this dream duo, Pam is engaged to Roy, and Jim is struggling to do something about his feelings for her. The pain in his heart propels him to accept a job at the Stamford branch. Before he leaves, they share a now-iconic kiss. After Jim departs, Pam calls off her wedding, because she, like all of us, realizes Jim is her forever person — but it takes another whole season before they actually get together. When they do, it's like watching two puzzle pieces fit together. Years pass, and the couple experience their wonderfully quirk-filled wedding, the birth of their children, and eventually, serious marriage difficulties.
Ultimately, Jim gives up his dream job to save their marriage. It's not a sacrifice to him, because Pam is his everything. But Pam makes sacrifices too: In a Jim-like gesture, she secretly sells their house so they can move to Austin for the very job Jim has attempted to give up. Their ending is as flawless as them.
Michael finally gets his dream family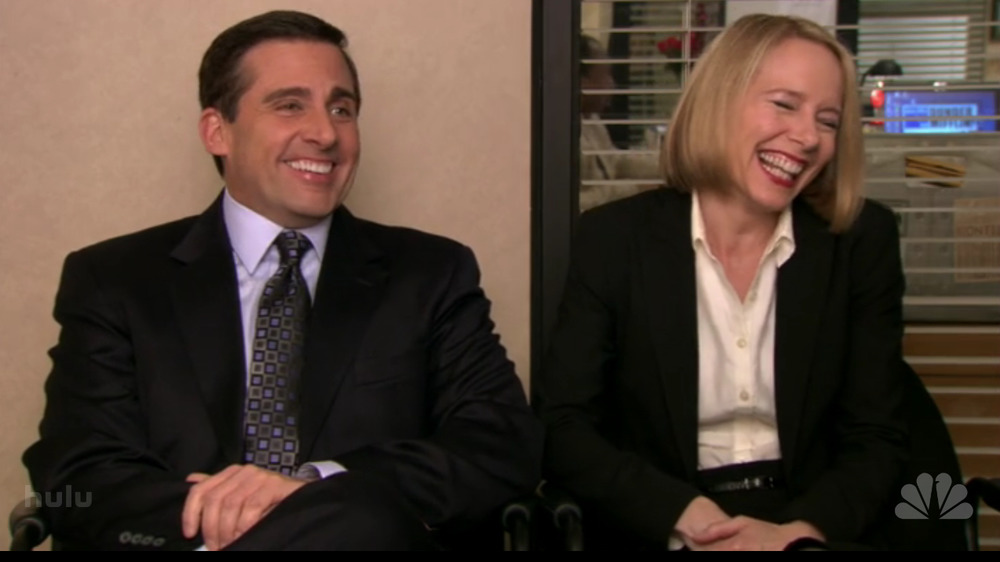 Michael Scott (Steve Carell) is the heart of The Office. Sure, he is often cringeworthy, like when he takes on the persona of Prison Mike, outs Oscar, and fails Scott's Tots. But his heart is as big as the list of his uncomfortable moments Is long.
All Michael wants is to marry and start a family. He ruins an early relationship with this eagerness, when he proposes during a Diwali celebration. Then he gets together with Jan, which leads to the world's most uncomfortable dinner party. Finally, Michael meets Holly Flax. Besides Pam and Jim, no two people are more perfect for each other than Michael and Holly. In true Office fashion, it takes multiple seasons for these obvious soulmates to get together.
The pair move to Colorado not long after Michael proposes. Thankfully, Michael comes back for Dwight's wedding. We learn that he and Holly have four children, and he is a proud, proud father — so much so, he's had to get a second phone for all his pictures. While talking to the camera as his former employees celebrate, he says, "I feel like all my kids grew up and then they married each other. It's every parent's dream!" Honestly, it's a dream to see him so happy, no matter how awkwardly he phrases it.