The Forgotten Creed Website The Office Fans Can Still Visit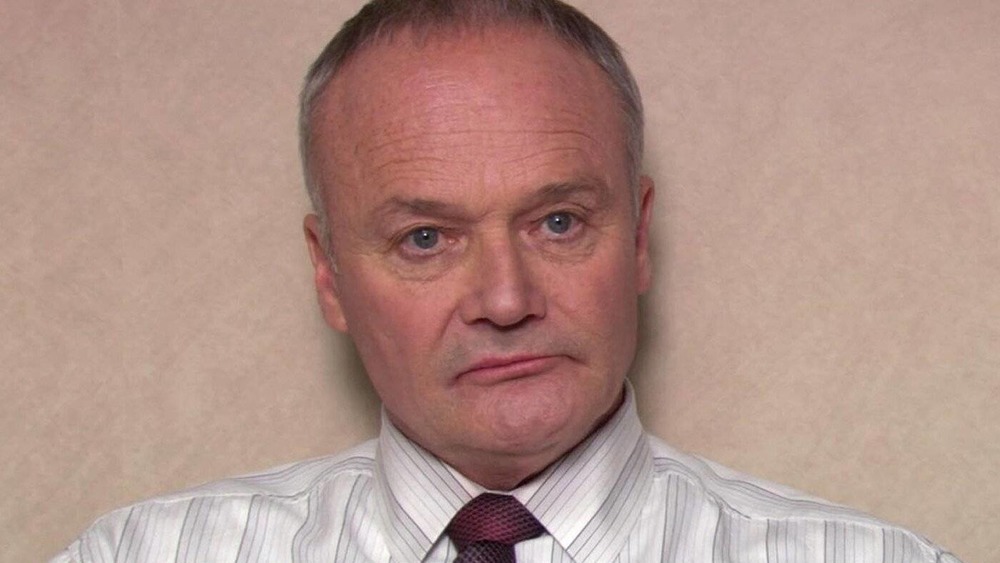 NBCUniversal
Whether you've seen every episode of The Office dozens of time or have been meaning to binge-watch the series for a while now, we'd recommend getting a jump on it soon. Everyone's binge-watching The Office on Netflix right now because it's set to leave the streaming service on January 1, 2021. After that, you'll have to head over to Peacock if you want to watch Jim and Pam fall in love over and over again and pick up on all the tiny details you may have missed the first time around. 
Then again, if you need a break from watching The Office, then why not listen to two extremely funny women talk about it? In 2019, Jenna Fischer (Pam) and Angela Kinsey (Angela) started their own podcast called Office Ladies. Going episode-by-episode chronologically, Fischer and Kinsey reveal behind-the-scenes stories and invite guests, including several of their co-stars and crewmates, to discuss their experiences.
For the November 11, 2020 episode of Office Ladies, the duo invited Paul Lieberstein (Toby) to discuss the third season finale, "The Job." You'll remember the episode as the one where Michael Scott (Steve Carell) is overly confident he'll end up getting promoted to the corporate office in New York. He sells his condo and makes Dwight (Rainn Wilson) the new manager of the Scranton branch of Dunder Mifflin, unleashing chaos.
The podcast goes in-depth on several stories about the episode, including a deleted scene in which Creed Bratton (played by the actor also named Creed Bratton) attempts to flood the market with the newly introduced Schrute Bucks. While that moment may have been left on the cutting room floor, there's another Creed bit that made it into the episode — and also managed to make its way into the real world. 
Office stars Jenna Fischer and Angela Kinsey discuss 'Creed Thoughts' on their podcast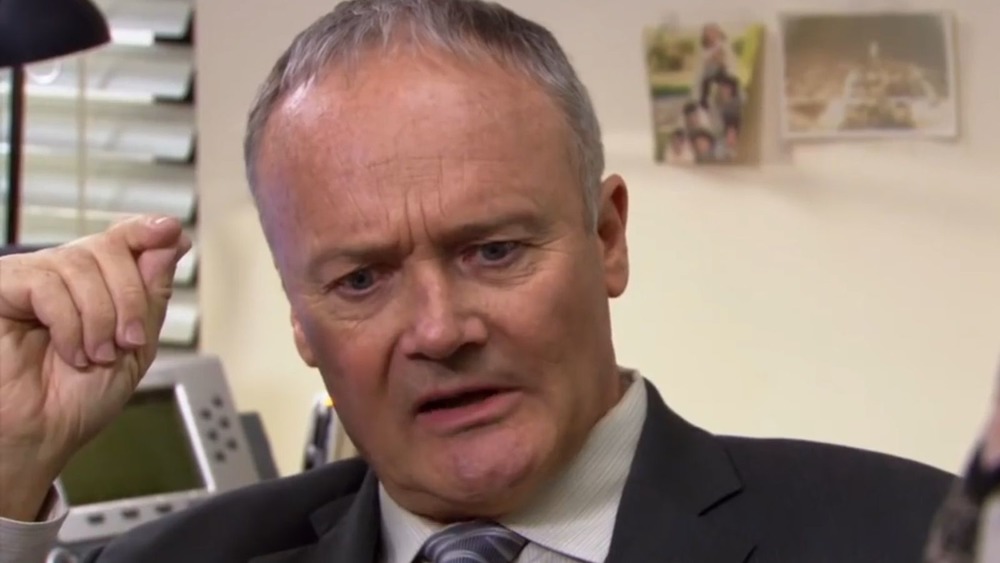 NBCUniversal
In "The Job," Creed talks about his blog, "Creed Thoughts." According to Ryan (B.J. Novak), the blog was "shocking," even for the internet. You can get a little taste of the inner workings of Creed's mind if you pause at the right moment on Creed's computer, where you'll see the following entry:
"It's old Creed Bratton coming at you again. Here from my perch as a Quality Assurance Manager at Dunder Mifflin Paper. Just a few observations on the world around me. What do you guys think is the best kind of car? To me, you can't beat motorcycles. They're small and dangerous. I got into a car..."
Of course, it's revealed that Creed's blog was actually just a Word document, but that didn't stop the Office crew from ruminating on what a blog written by the character would actually look like. While the blog was only active around 2007 and 2008, it's been archived online so that you can still enjoy the madness that is Creed Bratton. 
The topic of this blog came up on Office Ladies, with Fischer explaining that Jason Kessler, a writers' assistant on the show, actually maintained a "Creed Thoughts" blog for a little over a year on NBC.com. "I looked at it," Fischer recalled. "There are so many amazing things. He has a whole story on there about how he stayed late one night at the office and he found a squirrel in Michael's safe. That's one of the stories."
You can listen to more incredible stories like this by tuning into Office Ladies, including the time an Office actor had to go to the hospital in the middle of filming an episode.