The Quirky Relationship That Almost Happened On The Office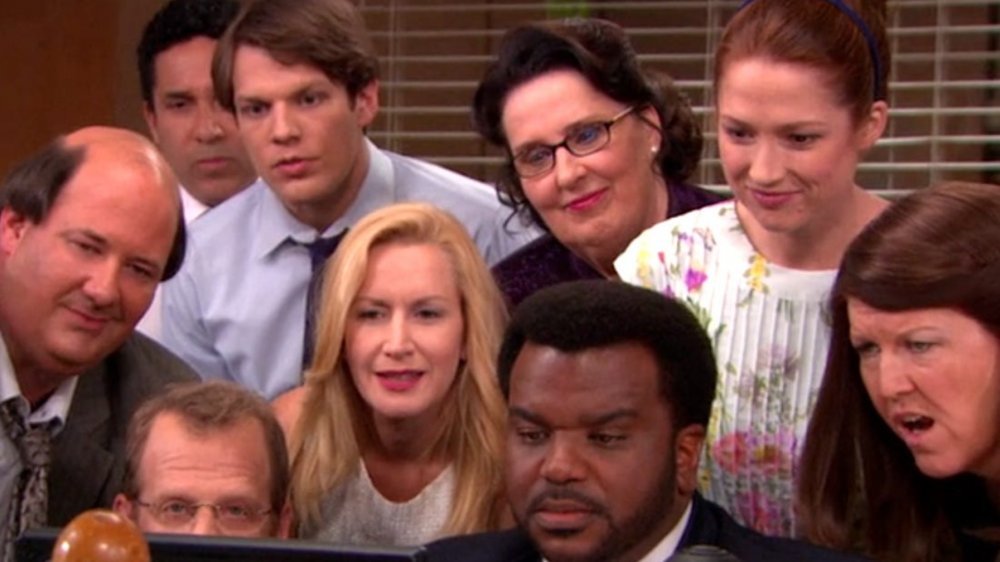 NBC
During its nine season run on NBC, The Office featured a number of unforgettable couples including Michael and Jan, Dwight and Angela, and the ultimate workplace romance that was Jim and Pam. But for every Jim and Pam there was an Erin and Gabe, or an Erin and Andy ... actually, poor Erin just couldn't find a guy worthy of her awesomeness. Her luck might have changed if only actors Ellie Kemper and Brian Baumgartner had their way. Oh, what might have been.
While Erin and Kevin certainly aren't an obvious couple, the two sweet-natured Dunder Mifflin employees actually make sense when you think about it. They're both naïve and have a tendency to get excited about random things (never forget Kevin's shredder obsession, or Erin's enthusiastic commitment to concealing Darryl's new job), and they're big kids at heart. While Kevin certainly had moments where his dimness tipped too far — his seeming desire to eat Angela's cats remains suspect — his sincerity would have been a perfect match for Erin's sunny disposition.
As it turns out, The Office had a chance to make Erin and Kevin happen for real, and they totally missed out.
Brian Baumgartner pitched an Erin and Kevin romance to The Office writers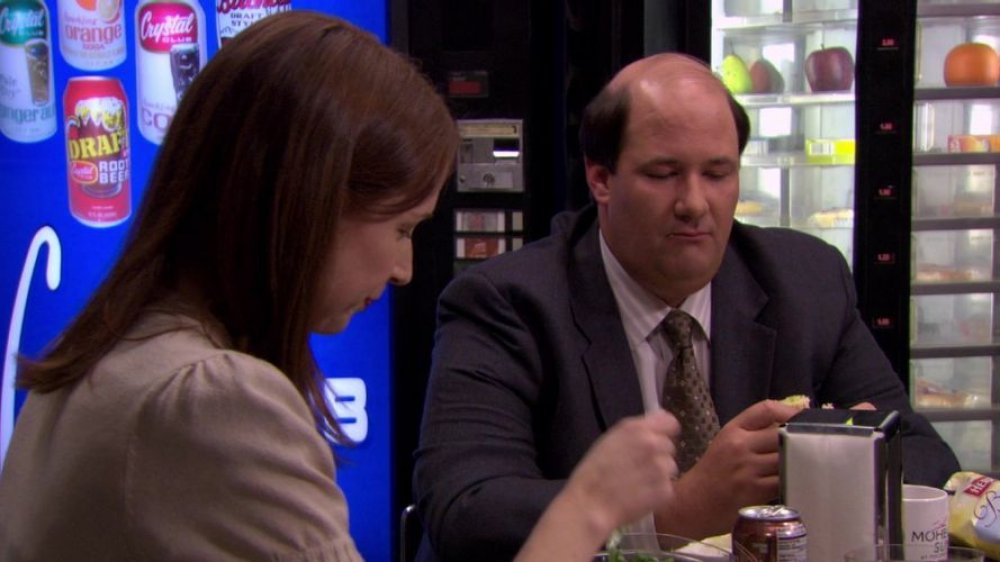 NBC
In the eighth episode of his podcast An Oral History of The Office, Baumgartner, who played Kevin, revealed to Kemper (Erin) that he once pitched his idea for an Erin and Kevin romance to the writers. "I went up to the writers' room, and I said, 'If Kevin could mature just a little, there was something about their energy that I thought was right,'" he said during his interview with Kemper. "Their energies matched in a weird way."
The best part is, Kemper totally agreed that the two characters could have been a good match. "I think that would be a pretty reasonable relationship," she said, later adding that her co-star's argument for why the pairing would work "makes perfect sense to me."
Clearly, The Office viewers were robbed, because there's no way Kevin and Erin wouldn't have been an adorable couple. And you just know Erin would have appreciated Kevin's chili, just as he never would have forced her to watch The Ring like Gabe did. Sadly, this unexpected couple just wasn't destined to be, which is a shame because even Kemper agrees that Erin's actual relationships left a lot to be desired.
Ellie Kemper wasn't a fan of Andy and Erin's relationship on The Office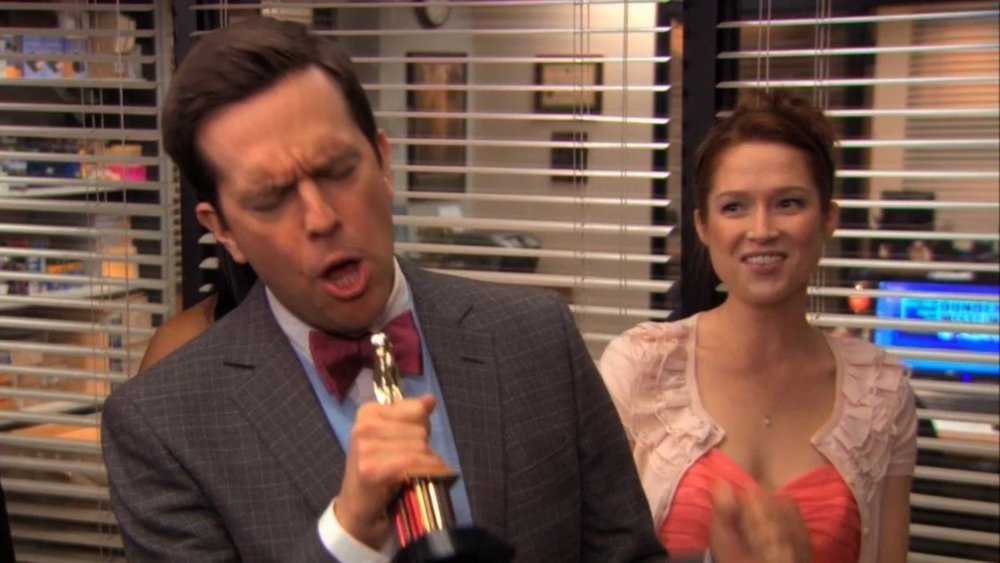 NBC
A Kevin and Erin pairing would have been totally new terrain for The Office considering how unique both of the characters' personalities were. By contrast, Andy and Erin felt like an undercooked rehash of Jim and Pam with a far less adorable version of Jim. For her part, Kemper never thought her character and Andy were a good fit.
During her interview with Baumgartner, Kemper confessed, "I felt like Andy was a bit too childish," the actress said. "He wasn't ready to take care of Erin. Erin was ready to take care of Andy, but I felt that it was uneven in that respect."
Ultimately, Erin ended up with Pete (Jake Lacy), while Kev was still flying solo at the end of the series. But just in case Peacock makes a spinoff of The Office happen, it's good for the writers to know that Baumgartner and Kemper agree that Kevin and Erin could have a chili-filled love story for the ages.