The 5 Best And 5 Worst Will Ferrell Movies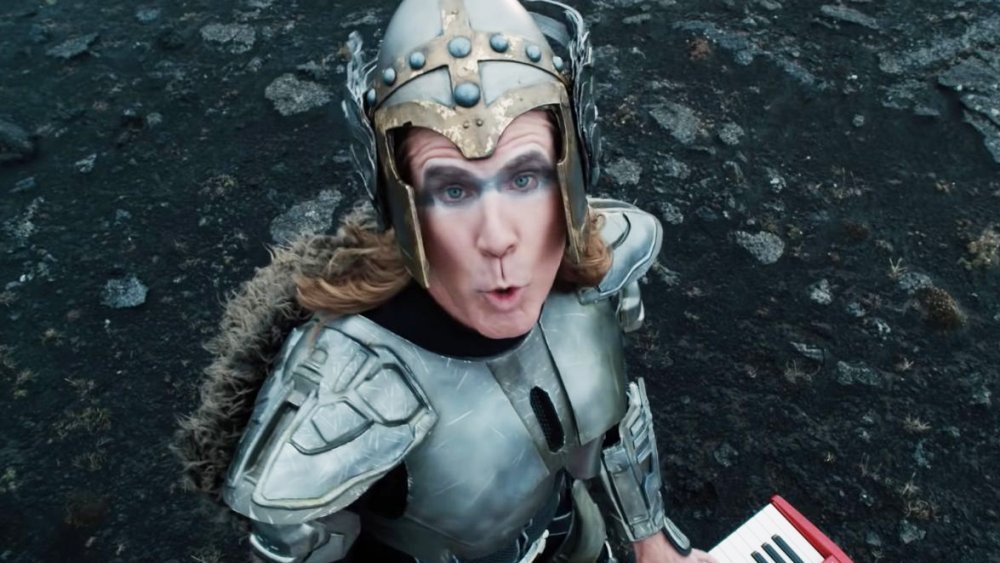 The mere sight of Will Ferrell in a movie is enough to get you laughing. As the towering behemoth encompassing the very notion of man-childhood itself and the guy who can turn any situation into a comedic stand-off, Ferrell has been one of the most reliable comedic actors of the past few decades, all starting with his star-making turn as a cast member on Saturday Night Live in the late '90s. From there, it was a quick ascension to the comedy altar in the mid-2000s. And since then, Ferrell has starred in some of the funniest movies ever made.
But, like with any actor in any genre, Ferrell's films can't all be winners. Over the many years he's been in show business, the comedian's cinematic output has run the gamut from moments of comedic transcendence to absolutely embarrassing laugh-free features to films that barely even exist in the public consciousness. But hey, if you want to know which ones are hilarious and which ones are horrible, we've got you covered. Grab a glass of scotch (or a bottle of syrup), and get ready to look through the five best and five worst films starring one of our greatest contemporary clowns, Will Ferrell.
Best - Elf has become a Christmas classic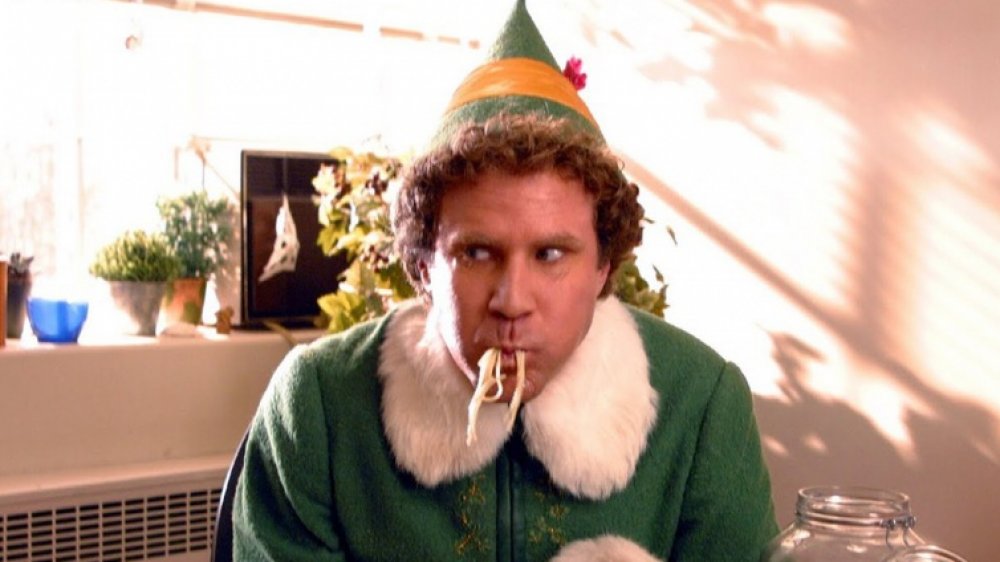 Released in 2003, Elf is a charming fish-out-of-water Christmas movie in its own right, but that charm would have nowhere to go without the giddy central performance of Will Ferrell as Buddy, a human who was raised at the North Pole and grows up believing he's an elf. When Buddy finds out his true past, he travels to New York to reunite with his less-than-thrilled birth father (James Caan). And soon enough, Buddy's infectious sense of wonder starts to rub off on the grumpy denizens of the Big Apple as he teaches everyone about what it truly means to carry Christmas cheer in your heart.
Elf has wonderfully stood the test of time as a bona fide Christmas classic, primarily because of Ferrell's manic, childlike energy that goes so well with the mismatched setting of modern-day New York City. Elf has found even more life as the inspiration for both a Broadway musical adaptation and an animated TV special, extended ventures whose lives are indebted to the lovable, holly jolly energy of one Will Ferrell. Ferrell was on his way to comedic stardom, and Elf all but solidified it.
Worst - Bewitched is way too complicated for its own good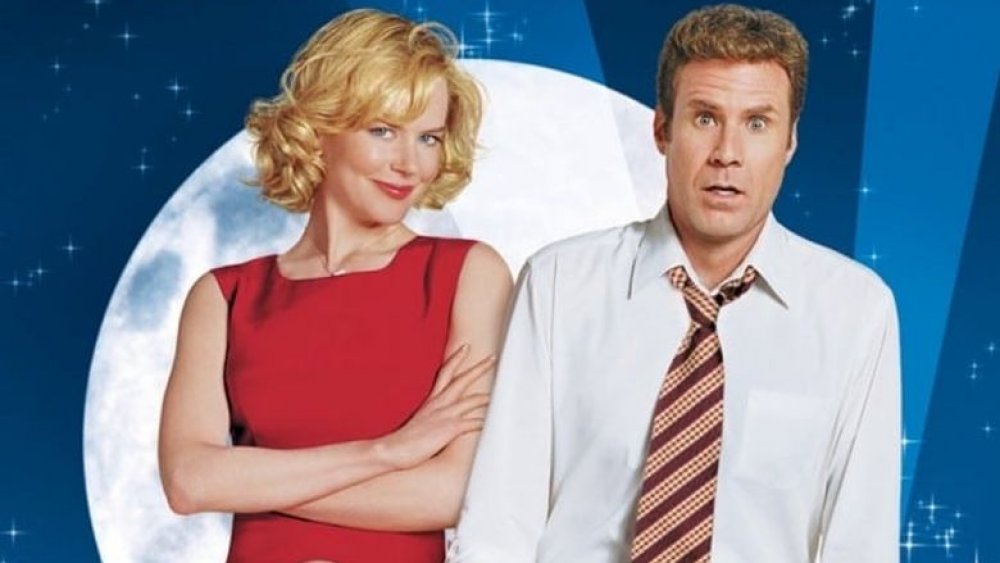 In our current "what are they going to turn into a movie next?" age of cinematic blockbusters, it almost seems quaint to think back to the time in 2005 when a bunch of creative folks got together and asked themselves, "What's the best way to make a movie version of Bewitched?" The answer, according to director/co-writer Nora Ephron at least, was to respond with another question: "How can we make this the complicated version of a Bewitched movie that could ever exist?"
Consider the approach. Nicole Kidman plays our lead, Isabel Bigelow, an actual witch, who ends up starring on a TV reboot of Bewitched as Samantha Stephens, the lead witch character, starring beside Jack Wyatt (Ferrell at his most obtuse and jerkish), who are both then visited by actual characters from the show Bewitched (including Steve Carell in an admittedly spot-on Paul Lynde impression). Without being funny enough or interesting enough to distract you from this hat-on-a-hat premise, Bewitched is an entirely forgettable and a regrettable entry in both Will Ferrell's filmography and likely all those involved.
Best - Stranger than Fiction proves Will Ferrell has dramatic chops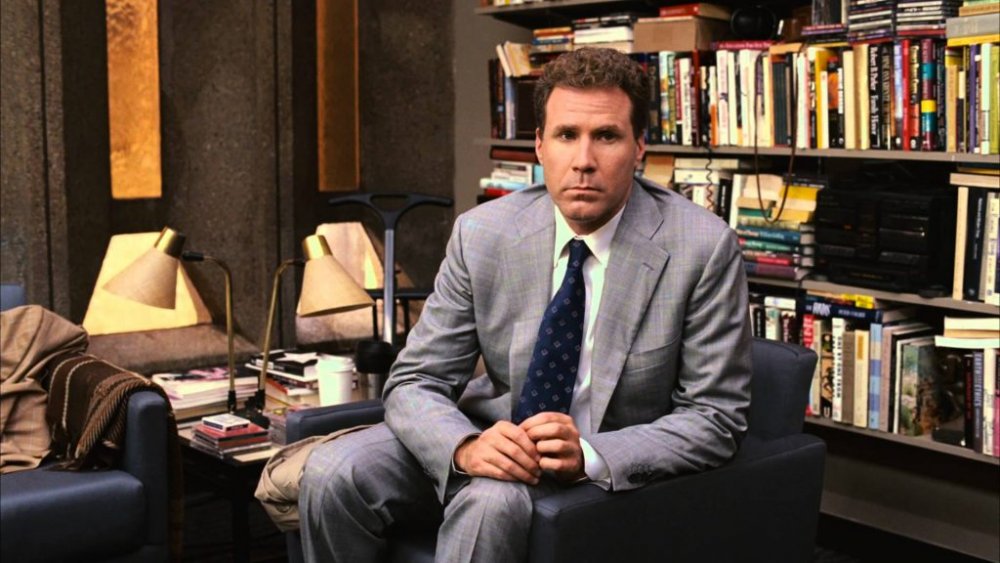 Those who've long doubted Will Ferrell's ability to dig into a meaty, dramatic role should look no further than the charming indie film that is 2006's Stranger than Fiction, an existential drama that takes Ferrell's chaotic energy and drives it inward to tell the story of how we're all just trying our best to move our lives beyond the mundane.
Ferrell plays Harold Crick, an IRS agent who finds himself the subject of an omniscient narrator's constant ramblings, as if he's the protagonist of a book, with his life now under the microscope of some grander literary purpose. Worse still, not only can he hear this mysterious narrator describing his every move, she also predicts his imminent death, sending Harold Crick's life in some unusual and exciting directions. Through an absurdist dramatic lens, Ferrell's gift of rampant mania is put to extremely good use as a man trying to discover whether he's trapped in a comedy or a tragedy. 
Though he's often known as a champion comedy star, Stranger than Fiction proves that Ferrell's dramatic skills are not to be underestimated.
Worst - Downhill is a completely pointless (and inferior) remake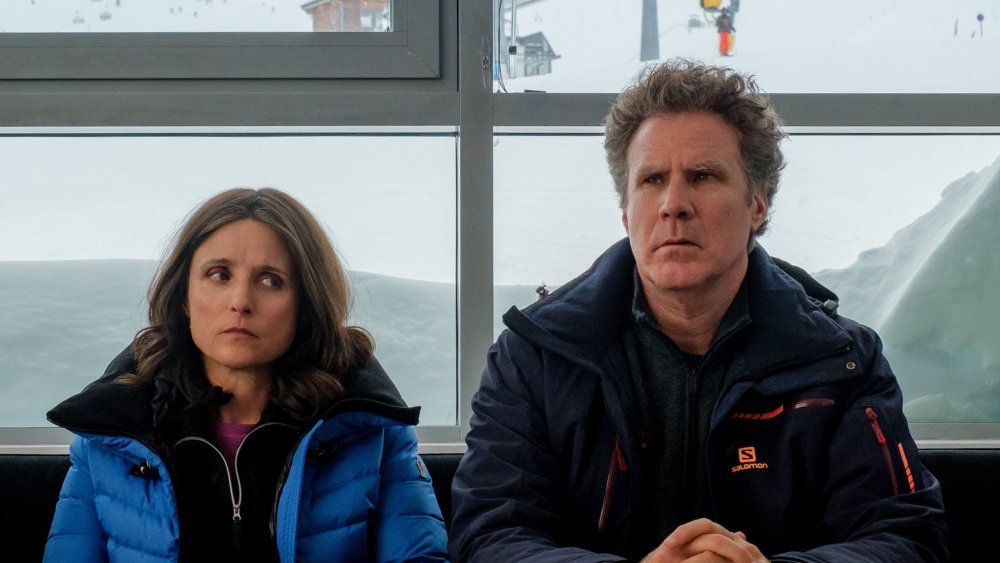 It's usually pretty insulting to call a film "unnecessary," but no other word springs to mind faster when thinking about 2020's Downhill, a painfully ill-designed remake of the hit Swedish film Force Majeure. 
The original film follows a family on a skiing vacation, but things begin to majorly fall apart after the dad abandons his family when he sees an avalanche heading their way. And making a new version of this black comedy seemed like a perfect idea on paper. Take a hit international film, plug in two adored comedy stars (Ferrell and Julia Louis-Dreyfus), and let them have at it in a tale of fractured male ego amongst a beautiful snowy setting. It's a comedy classic in the making!
But Downhill feels like nothing more than the entirety of the film Force Majeure yelling into a megaphone. Everything that was subtle and hinted at is now overblown and said outright. The subtext becomes the text in what's not only a lazy film, but one where Ferrell's clownish instincts work against him at every turn. The real question is, when Force Majeure is right there, why even head Downhill?
Best - Anchorman: The Legend of Ron Burgundy is one of Will Ferrell's greatest comedies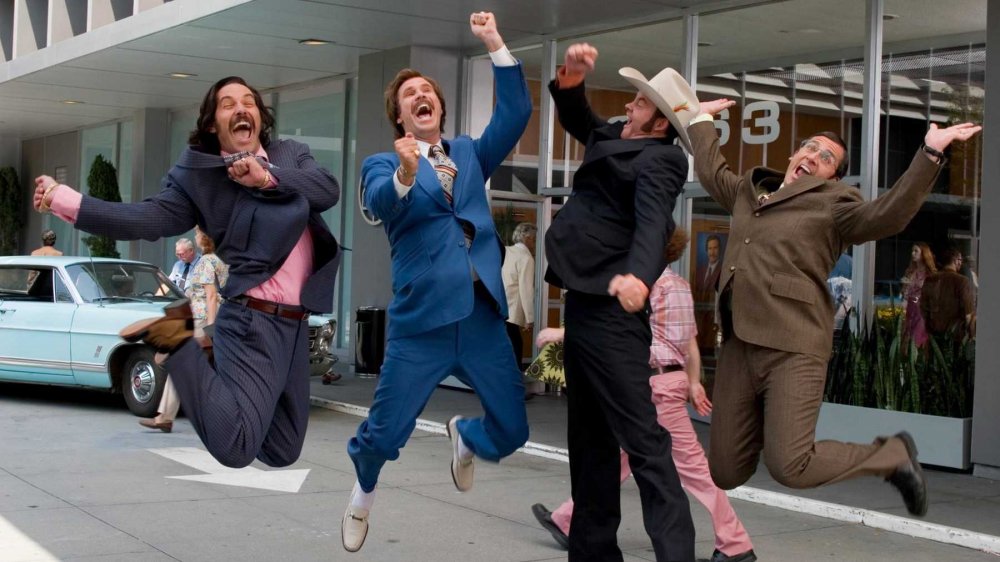 If Elf proved that Will Ferrell could succeed as a comedic leading man, 2004's Anchorman: The Legend of Ron Burgundy took that success and cannonballed it into the stratosphere. Anchorman is a comedy that's majestically able to have its cake and eat it too. It's a film that fearlessly navigates the world of sexism and misogyny in the arena of TV news that also functions as something of a live-action cartoon (and sometimes a literal cartoon). The fact that it's able to balance these tones in such harmony is a testament to Ferrell and director/co-writer Adam McKay, who take the improv spirit of "yes, and" and push it into comedy oblivion.
McKay and Ferrell would continue to collaborate on such comedy hits as Talladega Nights and The Other Guys, continuing a string of mainstream comedies that ever so slyly provide lethal commentaries on contemporary American life. But Anchorman is where it all started, creating a world of ridiculously entertaining chaos within a glass case of emotion.
Worst - Get Hard is a truly offensive film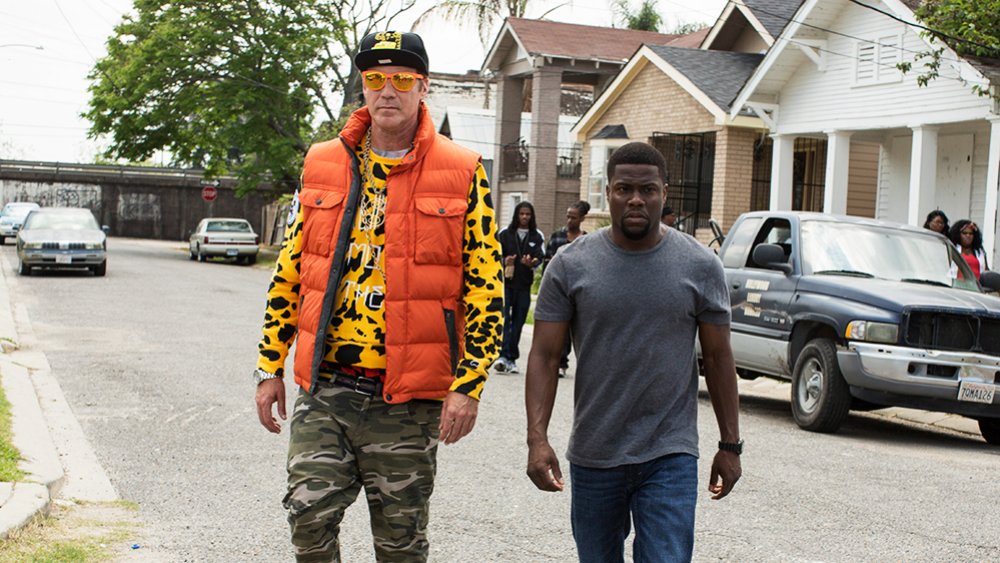 Audiences love Will Ferrell. Audiences love Kevin Hart. By Hollywood logic, the obvious thing to do is to throw them together into some kind of wacky, mismatched comedy bonanza. Instead, we got 2015's painfully unfunny, and painfully titled, Get Hard, where Ferrell and Hart's comedic chops are thrown together for the not-problematic-at-all mission of delivering as much racist and homophobic humor as possible. Truly the comedy hit of the spring right here!
Not to put it too lightly, but Get Hard's entire plot is built entirely on the concept of men being sexually assaulted in prison, a premise that's been played for horrific laughs throughout mainstream comedy for years. Mix that in with a wealth of unfunny racial stereotype jokes, and you have a comedy that aged terribly between March of 2015 and April of 2015. A comedy with Ferrell and Hart trying to find incisive racial humor in the spirit of something like Trading Places would definitely be something to applaud, but Get Hard is just lazy for lazy's sake.
Best - Step Brothers is a wild, crazy masterpiece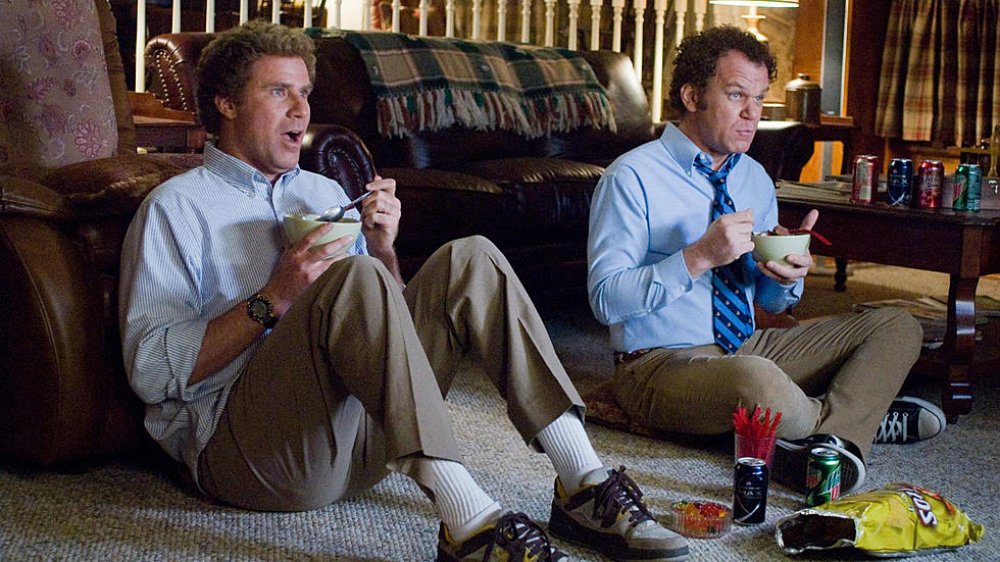 The absurd masterpiece that is 2008's Step Brothers might just be one of the most understated comic gifts of the 21st century. Director Adam McKay's comic rampage of a film has Ferrell and frequent collaborator John C. Reilly starring as the titular step brothers, thrown together by the recent marriage of their respective parents (an absolutely winning Mary Steenburgen and Richard Jenkins in a role that should've earned him an Academy Award or at least a nomination). Their comic antics lead to multiple accounts of violence, mayhem, and all-around hysteria that provide heaps of commentary on how society has shaped (or failed to shape) our modern-day concept of masculinity.
Hyperbole aside, Step Brothers might just be one of cinema's crowning achievements of the past few decades, cramming an anarchic narrative of entitled man-babies into a mainstream comedy about two men who like wearing Chewbacca masks. With a stellar supporting cast including Adam Scott, Kathryn Hahn, and Rob Riggle, and a climax at (where else?) the Catalina Wine Mixer that culminates in an unforgettable piece of musical comedy, Step Brothers is the oddball comedy we truly deserve. Pow!
Worst - The House is one of Will Ferrell's most forgettable movies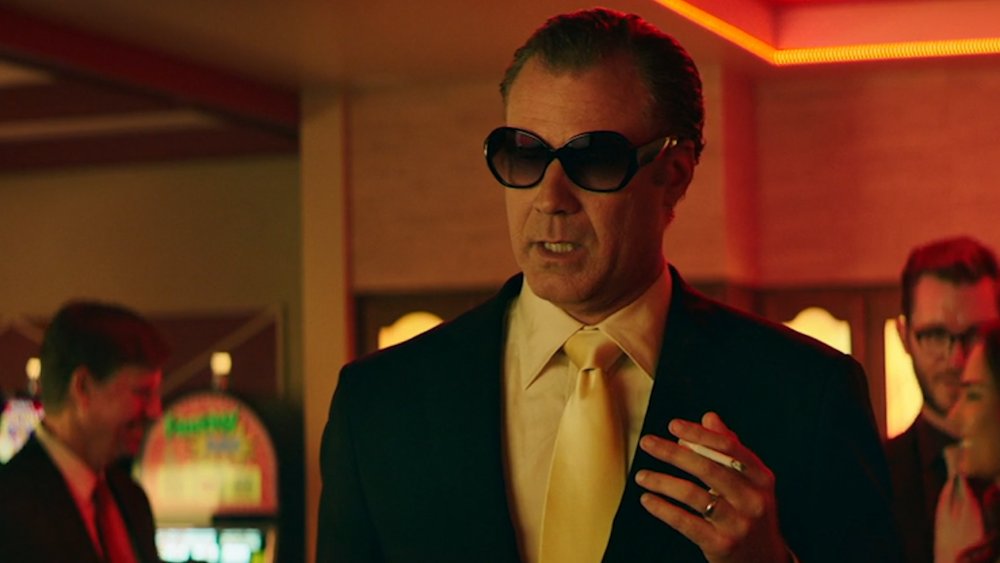 If you don't remember the 2017 Will Ferrell/Amy Poehler comedy The House, you're likely not alone. Even when watching this odd misfire from the fantastic comedy duo of Ferrell and Poehler, it often feels like a fever dream of the vague idea of a movie, with the two comedic leads going through the generic motions of a ludicrously nonsensical plot about two parents creating a casino in their friend's home to pay for their daughter's college tuition. It doesn't end well, both the plot of the film and the attempts at comedy that just can't be attained in such a forgettable film lacking in any stakes or specificity.
As is to be expected, wild antics ensue, leading to the inevitable climax involving Jeremy Renner catching on fire (the less explained, the better). Even a chaotically noteworthy supporting performance from Jason Mantzoukas isn't enough to save the film. Ultimately, we have to brush The House off as one of the more inconsequential comedies of the last few years.
Best - Eurovision Song Contest: The Story of Fire Saga was the movie we all needed in 2020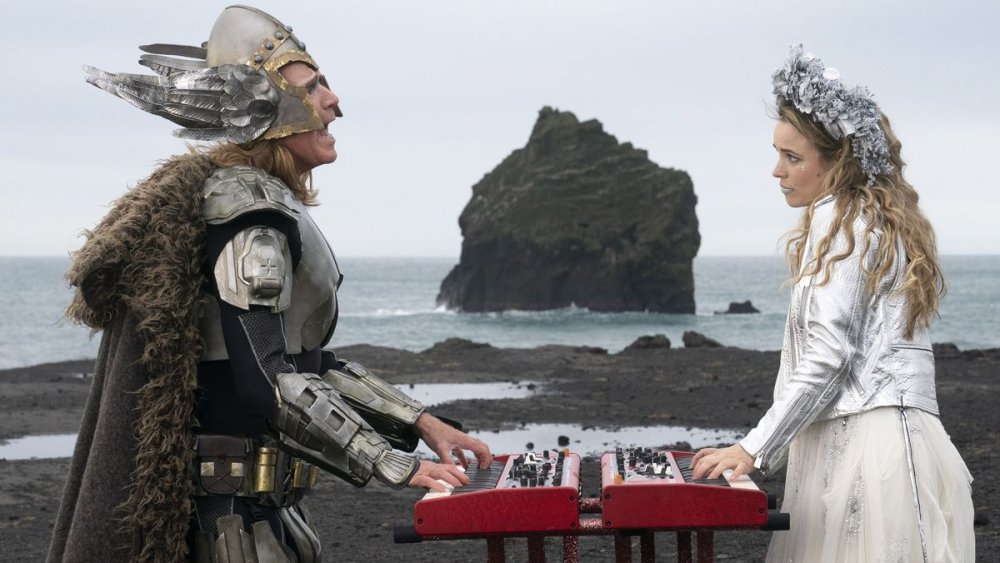 In the midst of a global pandemic that made the summer moviegoing of 2020 practically nonexistent, it was a delight to find a new Netflix comedy that could lift up our spirits even in our own homes. The exasperatingly titled Eurovision Song Contest: The Story of Fire Saga chronicles the Icelandic pop duo Lars Erickssong (Ferrell, with a ridiculous Icelandic "accent") and Sigrit Ericksdóttir (Rachel McAdams, easily matching Ferrell's ridiculousness) as they represent their home country in the international pop song contest sensation that is Eurovision.
Ferrell and McAdams make a fantastically winning pair in a ridiculously earnest comedy filled with European songsmiths, invisible elves, and some of the catchiest songs you'll hear this side of the Atlantic ("Jaja Ding Dong" is an outright bop, and we have no choice but to stan). In an age where loud, wacky studio comedies aren't always a guaranteed hit, Eurovision Song Contest has enough charm, jokes, and love to guarantee its place in the hall of fame of Ferrell comedies.
Worst - Holmes and Watson was a detective disaster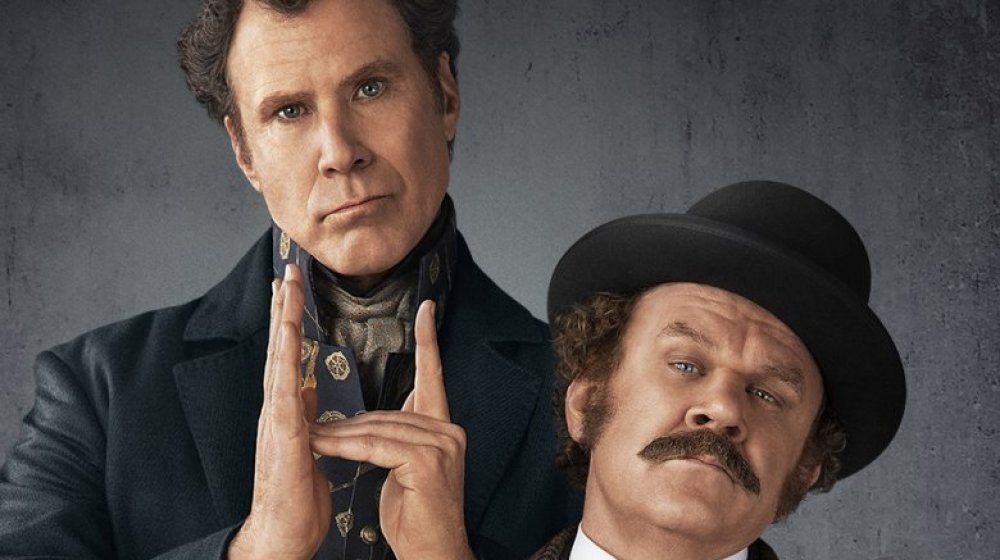 As we saw in Step Brothers and Talladega Nights, Will Ferrell and John C. Reilly are a guaranteed pair of comedic dynamos. But that comedic charm can only do so much when your material is unfunny, lazy, and just an altogether uninspired mess of a project. Need proof? Then check out 2018's Holmes and Watson, starring Ferrell and Reilly as the titular detective duo themselves, in a film that wasn't only a commercial flop but a critical failure that even "won" the film the Worst Picture prize at the yearly Golden Raspberry Awards.
Hardly any of the jokes in Holmes & Watson hold even a trace of humor, and its attempted parodic take on the Guy Ritchie Holmes films comes off as entirely dated and out of touch. Audiences had long been waiting for the cinematic comeback of Ferrell and Reilly, but all Holmes and Watson did was prove that maybe it's worth it to wait just a little while longer.