Ozark Fans Weigh In On Who They Think Will Survive Season 4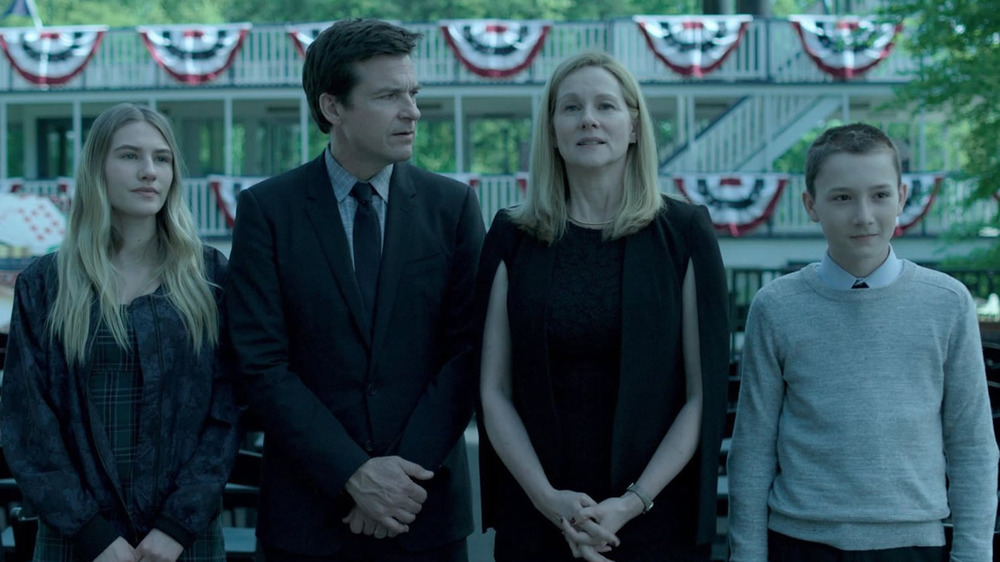 Netflix
There are dramas that merely seek to glance into the darker corners of the human condition, and then there are those which seek to drag viewers into the shadows, while prying their eyes open to the omnipresent-yet-unseeable perils within. Fans of Netflix's crime saga Ozark know full well the series fits snugly in the latter category, with the ongoing travails of Marty and Wendy Byrde (Jason Bateman and Laura Linney) exposing caustic corruption of the human soul in ways few shows have before.
Even since the series' first episode, Marty and Wendy have been our guides down a hellish road paved with largely self-serving intentions. After a genuinely shocking third season left the Byrdes and everyone in their orbit either bruised, battered, or buried, Ozark has officially upped the stakes in ways even die-hard fans couldn't have conceived back in those early episodes.
In doing so, series creatives have paved the way for a fourth (and sadly final) season for the ages. As fans count the days until the end officially begins for Ozark, the question of what's to come for each and every character are starting to mount. Given where things were left in that head-spinning season 3 finale, it's become clear that what lay ahead for some is death itself, a fact made all the more obvious given Ozark's penchant for dispatching major players at any given moment.
As it is, the entire fandom is now taking bets about which of the series' seemingly doomed characters will make it out of Ozark's upcoming final season with their lives, and which might go on to that great money-laundering gig in the sky. Not surprisingly, those fans are pretty sure the Byrdes will be bloody by series' end.
Ozark futures are wildly uncertain even among series die hards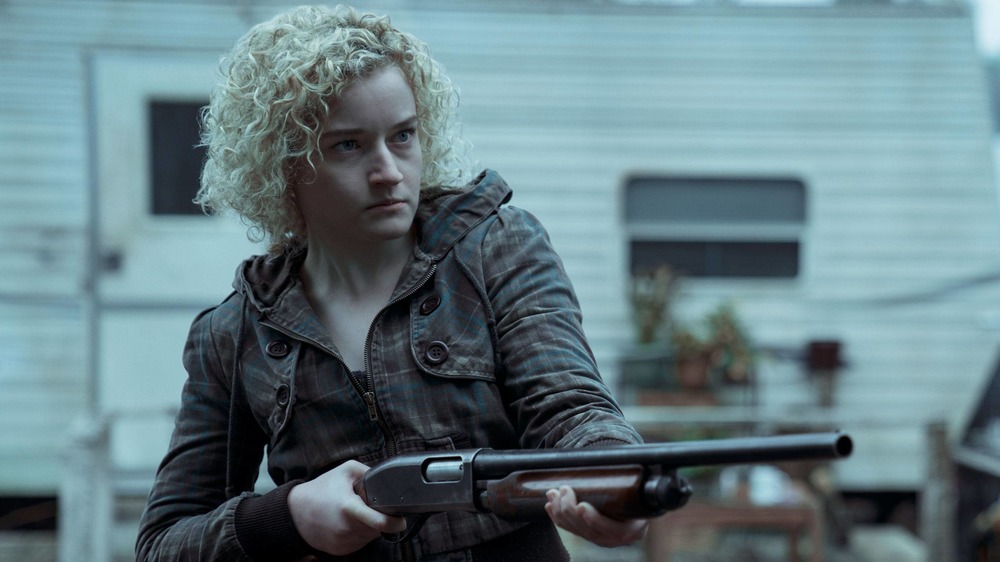 Netflix
A recent Reddit reader's poll makes clear that Ozark fandom is quite divided about how bloody the Byrde family will be once all is said and done. User willipit was the first to cast an opinion, tabbing Marty for death, and hilariously projecting Wendy as "alive" but "dead inside." They go on to posit that Marty won't be the only fatality in the coming season, claiming that both Omar Navarro (Felix Solis) and Darlene Snell (Lisa Emery) will likely bite the bullet too.
It should come as little shock that Darlene is the character most viewers are assuming will finally meet her maker in Ozark's final season, with all but one of the respondents marking her for death. That user (BadBehaviour613) actually goes into great detail with how they think things will turn out, claiming Marty will be "killed by Jonah," Jonah will "start a new life under fake identity," Charlotte will be "killed for drama's sake," and Wendy will be the "last one standing." 
They also think fan favorite Ruth Langmore (Julia Garner) will somehow sacrifice herself to save Wyatt (Charlie Tahan), who's become entangled with Darlene in truly unsettling ways. While many assume Ruth won't come through unscathed, BadBehaviour613 is quite literally the only Redditor who thinks she might die in Ozark's final season. And, just as proof of how devoted Ozark fans are to the foulest-mouthed lady in Lake of the Ozarks land, PlatinumMuncher stated bluntly, "All I know is if Ruth dies, we riot."
Not for nothing, but if Ozark creatives do venture to take Ruth out of the picture, we might be tempted to join that riot. Unfortunately, the torturous wait to see Ozark's endgame has only just begun, and there's not yet a release date in sight.