The Greatest Ruth Moment, According To Ozark Fans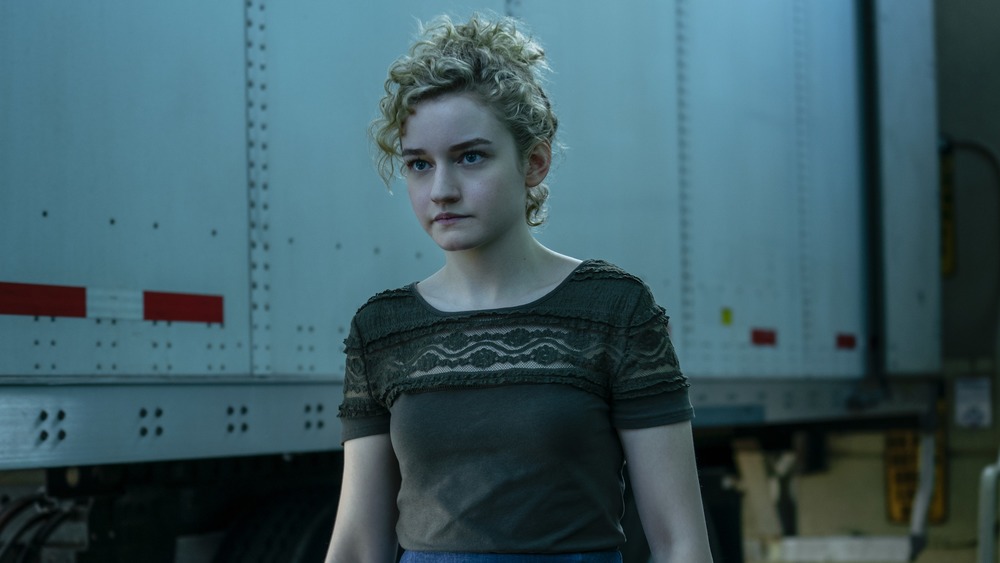 Netflix/Tina Rowden
Picking a standout from the cast of characters on Ozark is like picking a chocolate from an exquisite gift box: there are so many options and each has its own unique charm. You have the unassuming ruthlessness of Jason Bateman's Marty, the electrifying work of Laura Linney as Wendy, Lisa Emery's terrifying portrayal of Darlene Snell, Janet McTeer's relentless Helen, and even more potentially riveting characters on the way. However, for many fans of the dark crime drama, there is one character that they'd pick first every time — and that would be Ruth Langmore, played by two-time Emmy winner Julia Garner.
The scrappy and foul-mouthed teen has proved to be Ozark's breakout star, delighting fans with her instincts for self-preservation and her ability to sometimes admit, "I don't know s*** about f***." But it's not just Ruth's ability to lob vicious comebacks that won her admirers. The young woman's ability to navigate the complex and dangerous web of alliances that have developed since the Byrde's relocation to Missouri is at the heart of what makes her so endearing. She may be lacking the resources that many other power players on Ozark possess, but she's still alive and kicking and making moves going into the show's fourth and final season. However, that doesn't mean Ruth hasn't learned a lot of hard lessons along the way.
On a recent Reddit thread about the show's best acting moments, some fans pointed to one of those hard lessons as the greatest Ruth scene the show has given them so far.
Fans were moved by Ruth's emotional breakdown...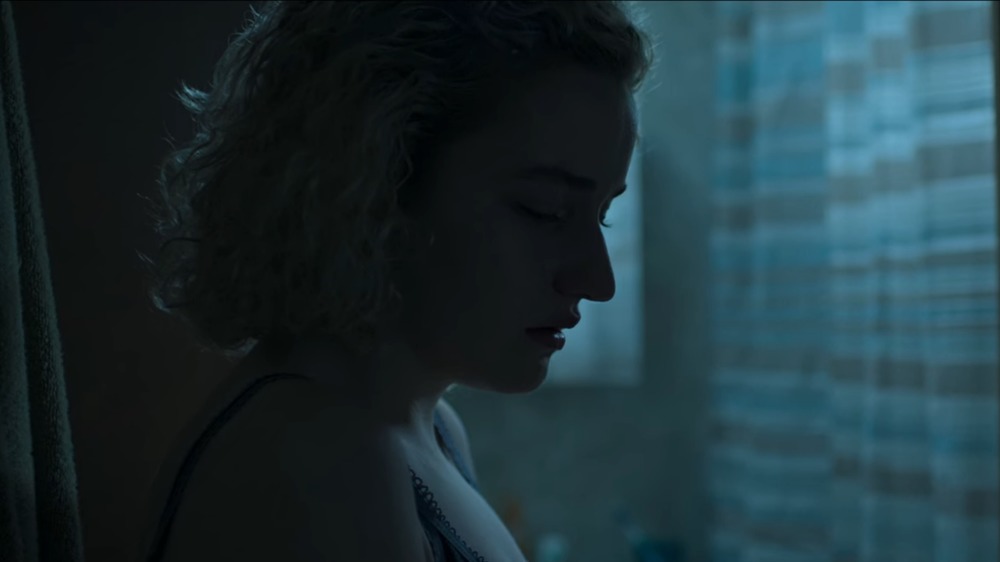 Netflix
Season 2 of Ozark turned the heat up on the Byrdes and their associates considerably by introducing Helen, the steely lawyer and enforcer for the Navarro cartel who shows up to make sure nobody is stepping out of line in Missouri. In the season's fifth episode, "Game Day," Ruth finds herself in the unenviable position of being suspected of plotting against Marty, and therefore, the cartel's operations. Helen arrives at her trailer to show the young woman the consequences of crossing the cartel which, in this instance, is an intense waterboarding session.
Ruth is physically and emotionally damaged by the incident. In the following episode, we see just how rattled the normally brazen young woman is when she takes a shower and allows her emotions to run as free as the water. In a Reddit thread collecting the best acting moments on the show, Ruth's ordeal was cited as a highlight of the entire series. User BakedAsACookie agreed, and they wrote in to say, "The scene with Ruth in the shower after being tortured is one of the best IMO. Julia Garner does an amazing job of portraying the character's raw emotion."
In a separate thread titled "Any scenes specifically give you guys chills?" user Bobarhino also brought up the powerful acting Garner does in the scene. They wrote, "When Ruth has a hard time wetting her face in the shower after being water boarded... That was powerful. It didn't even feel like acting at all, really. She genuinely seemed traumatized."
While fans thought the post-waterboarding breakdown was a highlight of the character's arc, we would be remiss to not point out that a more typical Ruth scene has also been cited as one of her greatest moments.
...but they still love to see her cuss people out, too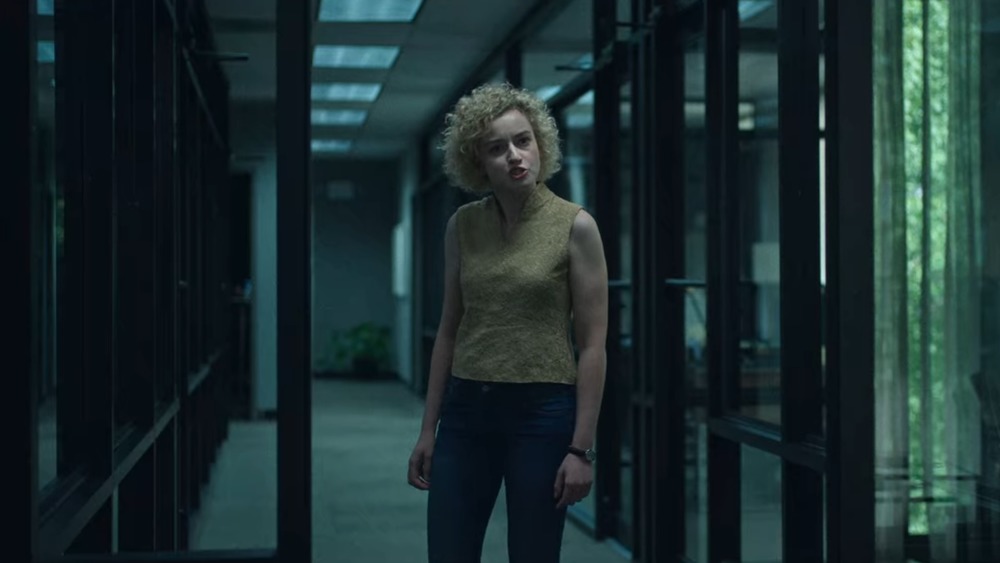 Netflix
There is a more triumphant Ruth scene that fans have heralded as one of the character's finest moments, and one of Garner's best scenes as an actress on the show. In the season 3 finale, "All In," the young Langmore walks in on Wendy and Marty discussing Wendy's brother, Ben's (Tom Pelphrey), murder. Ruth and Ben got close in the short amount of time that they knew each other, and although Wendy claims that Helen had him killed against the Byrde's wishes, Ruth knows that it was, in fact, Wendy who organized the hit.
Ruth confronts Wendy about her fratricide in a scene that is emotional and riveting. It ends with a now famous entry on the "Ruth Langmore Quotes" hall of fame. As Ruth storms out of the Byrde's office, she yells that she's done working for the couple. Wendy scoffs and tells her, "Well, you don't get to quit a drug cartel!"
Furious, Ruth snaps back, "What the f*** are you going to do? Kill me?! You f***ing b**** wolf!"
This colorful and unique turn of phrase earned praise for Ruth and Garner on Reddit. The scene was cited on the Reddit thread of the series' best acting moments and has been heralded elsewhere on the forum. In an entire thread dedicated to the scene, user aaronstanley said of Ruth, "She's, without a doubt, my favorite character on the show and quickly becoming one of my favorite actors to watch. She kills it!" Not to be outdone, user curiousdryad started another thread dedicated to the moment, which they titled "my favorite scene in the entire series..."
Whether she's showing her fragility, or lashing out with that classic Langmore charm, Ruth is a series highlight for many Ozark fans.