Why Darlene From Ozark Looks So Familiar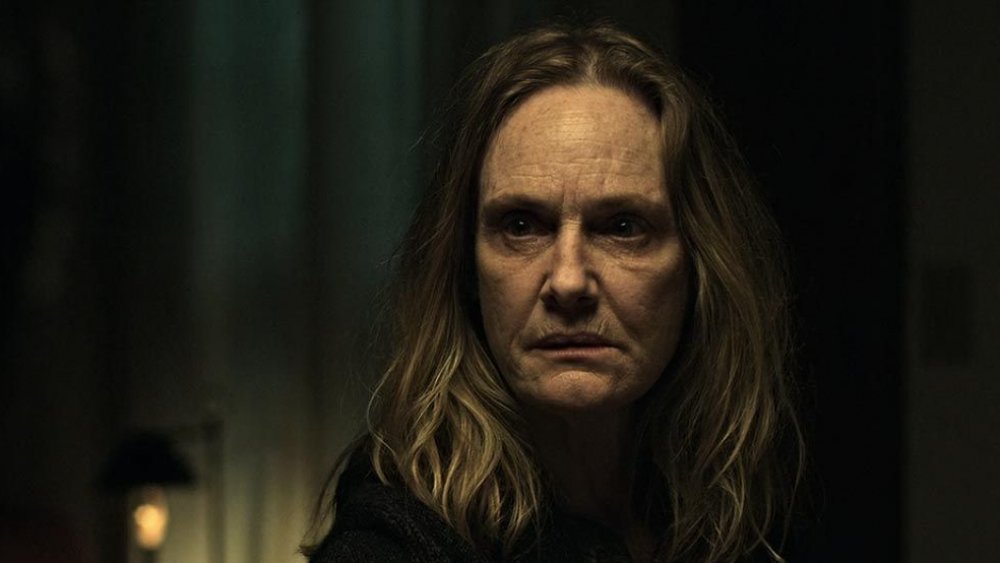 Darlene Snell is one of the most compelling television villains running. As the deeply proud matriarch of a heroin-distributing family on Netflix's Ozark, she serves as a frequent foil to criminal newcomer and series protagonist Marty Byrde, played by Jason Bateman. 
Snell's frail frame disguises a violent character with a hair-trigger temper, quick to kill or maim anyone who stands in the way of her goals or her family. Actress Lisa Emery fills the role so well that it can be hard to imagine her as anyone else. You fully believe her as the character, driven by a determination to never lose face and an overwhelming maternal passion.
But all actors come from somewhere, and Emery hasn't let up since starting her career over 30 years ago. She had an impressive streak of television and movie appearances before her seasons-long run on Ozark, showing up in everything from '90s primetime dramas to the Marvel Universe. Here's where you might have seen the woman who would be Darlene Snell.
Lisa Emery has a long list of television credits, including Law & Order and Jessica Jones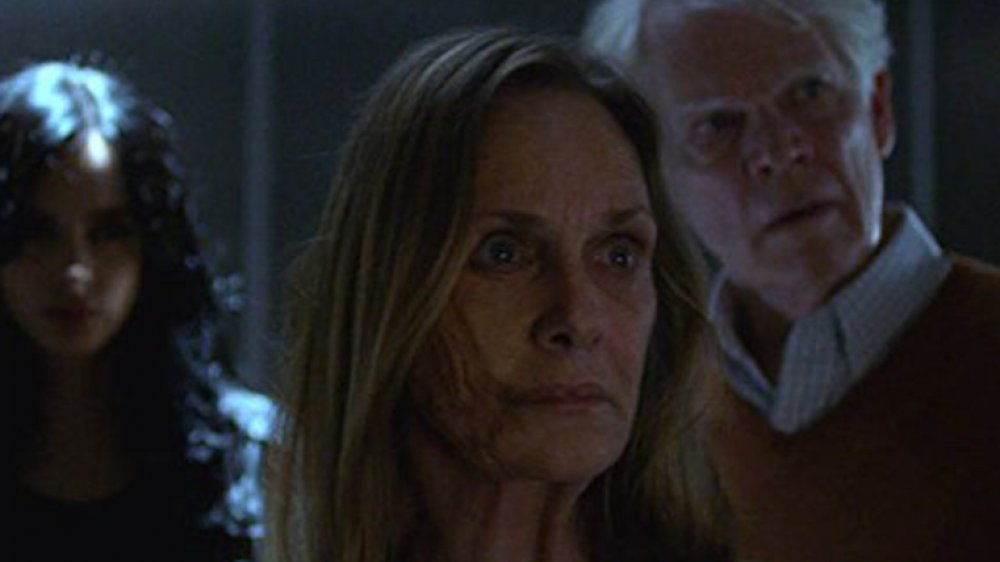 Prior to Ozark, Lisa Emery's filmography was largely a deep well of one-off roles and guest appearances. Most notably, it seems like one of her goals has been to rack up an appearance on each and every iteration of Law & Order. She's stopped by the flagship Dick Wolf series five times, met with Benson and Elliott on Special Victims Unit twice and made one-off appearances on both Criminal Intent and Trial By Jury.
More recently, Emery appeared in recurring roles on FX's Louie and the Marvel superhero series Jessica Jones. She played Louise Thompson on the latter, the mother of season 1's primary villain Kilgrave. Thompson was a scientist who experimented on her young son in an attempt to cure his degenerative brain disease. Her trials were cruel and torturous, leading to Kilgrave's warped worldview and accidentally giving him the ability to control people's minds. When a young Kilgrave used his power to force his mother to burn her face with an iron, she abandoned him and went into hiding. Emery's appearances on the popular Netflix show ended when Kilgrave murdered his mother in brutal fashion in the ninth episode of the season.
2019 saw Emery pop up as Linda Weller on Blindspot and as Maggie Brixton on Madam Secretary. She's also held roles on The Sinner (as Carolyn), Elementary (as Mrs. Barnes), Fringe (as Paula Kramer), and Ed (as Rita Vessey).
Lisa Emery has also appeared in movies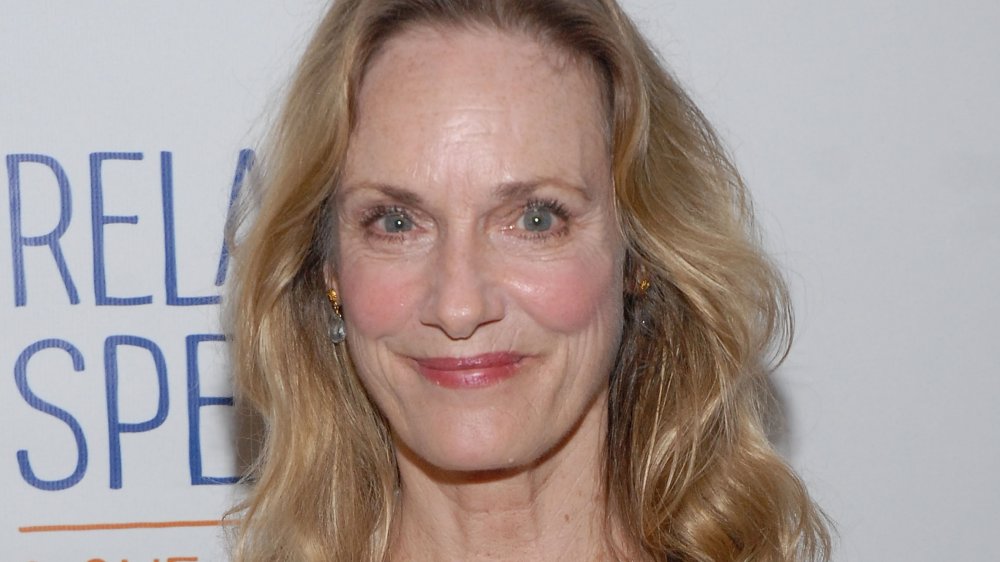 Michael N. Todaro/Getty Images
Lisa Emery's movie credits aren't as extensive as her work in television, but she's still popped up in some relatively well-known films. Eagle-eyed fans can find her turning in brief but memorable performances in movies like Margot at the Wedding and Marci X.
For larger roles, you can check out her work in the Paul Rudd and Tina Fey rom-com Admission. She plays the mother of Fey's love interest and former high school classmate John Pressman. If you're willing to go a little further back, Emery also appeared in the Richard Gere vehicle Unfaithful in 2002.
It's fair to say that her star turn on Ozark is Emery's most exciting work yet. Fortunately, the color and nuance that Emery's character brings to the show via her queasy baby-raising plotline provide promise for her future on Ozark.
Will Lisa Emery's Darlene be on Ozark season 4?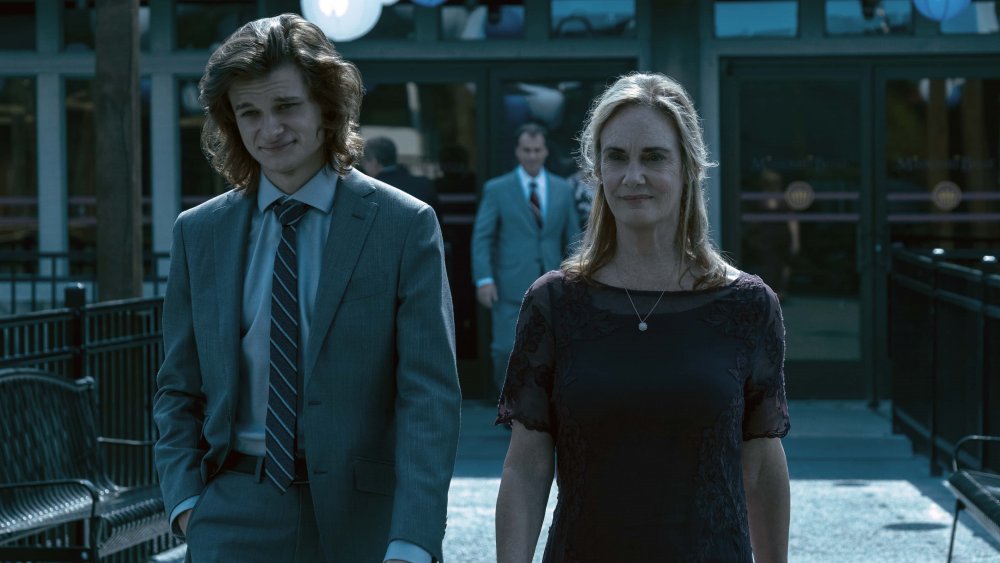 Netflix
Given how well-received Ozark season 3 was — it sits pretty at a 97 percent critical approval rating and a 92 percent audience score on Rotten Tomatoes — it seems like a no-brainer that Netflix will renew the series for a fourth season. (While an Ozark season 4 announcement hasn't officially happened, likely due to the fact that season 3 only dropped on the streamer in March 2020, the general consensus is that it'll happen sooner rather than later). Beyond the chatter about when a new season might air on Netflix and where the ever-twisting story will go from the events of the season 3 finale, there's been much talk about who will be a part of the next chapter — including Emery's Darlene.
Last Ozark fans saw her, Darlene first avenged Ruth Langmore (Julia Garner) by shooting Frank Cosgrove Jr. (Joseph Sikora), subsequently extending an olive branch by inviting Frank Sr. (John Bedford Lloyd), the Kansas City Mafia leader, into her business. That's enough to prove that Darlene's story isn't over yet — as are her strange relationship with Ruth's cousin Wyatt (Charlie Tahan) and her mysterious dynamic with her mother, whom some believe could end up being the central antagonist of Ozark season 4. 
By all accounts, it sounds like Ozark fans haven't seen the last of Darlene Snell, or the familiar-faced actress who plays her.