Ozark's Season 4 Cast Just Got Even Bigger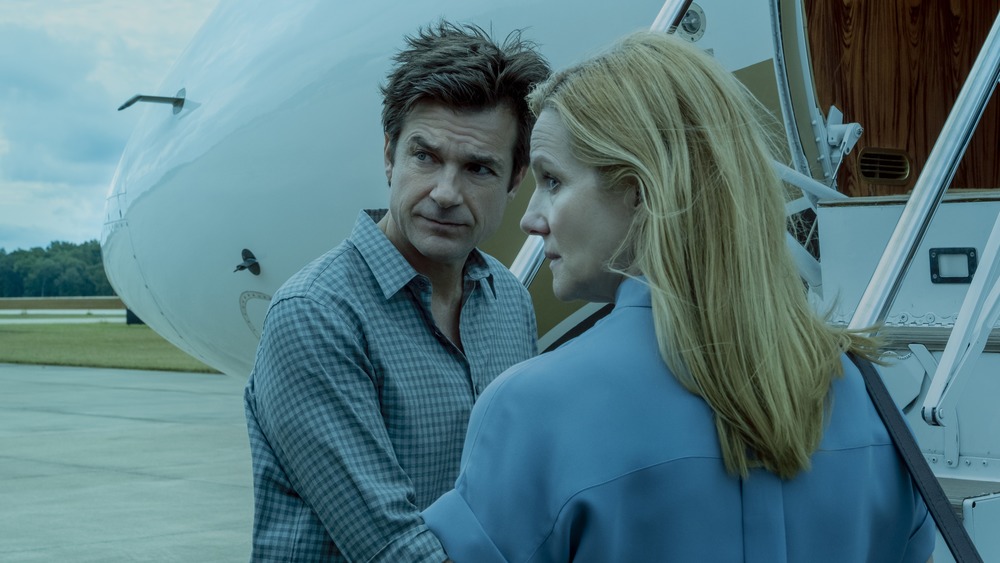 Netflix
Major spoilers for season 3 of Ozark to follow.
Season 4 of Netflix's dark and deadly crime drama Ozark finds itself in a classic "good news, bad news" situation. The good news is that the upcoming season got a supersized order and will be released as two sets of seven episodes, an uptick from the usual ten. As for the bad news, the fourth season will be the show's last. But let's not dwell on the negative, especially when there is exciting news about the forthcoming installment.
Looper has obtained a press release announcing new cast members for Ozark season 4, as well as some tidbits of information about the characters they are playing. At the end of season 3, we saw Marty (Jason Bateman), Wendy (Laura Linney), and Helen (Janet McTeer) travel to Mexico at the behest of Omar Navarro (Felix Solis), the head of the Navarro cartel. What seemed at first like it might be curtains for the Byrdes turned into the beginning of a terrifying new chapter in their criminal career. In one of the most shocking scenes in the entire series, Omar has his attorney and enforcer eliminated with a headshot and afterward embraces new close confidants, Marty and Wendy. That embrace was both literal and metaphorical, as Marty and Wendy are now in deep with the Navarro cartel. And based on the descriptions of the new characters joining the show, it appears that the inner workings of the cartel may take on a larger role in the final season.
Here's what we know about the new cast of characters that are joining season 4 of Ozark.
There will be new Navarro cartel members in season 4 of Ozark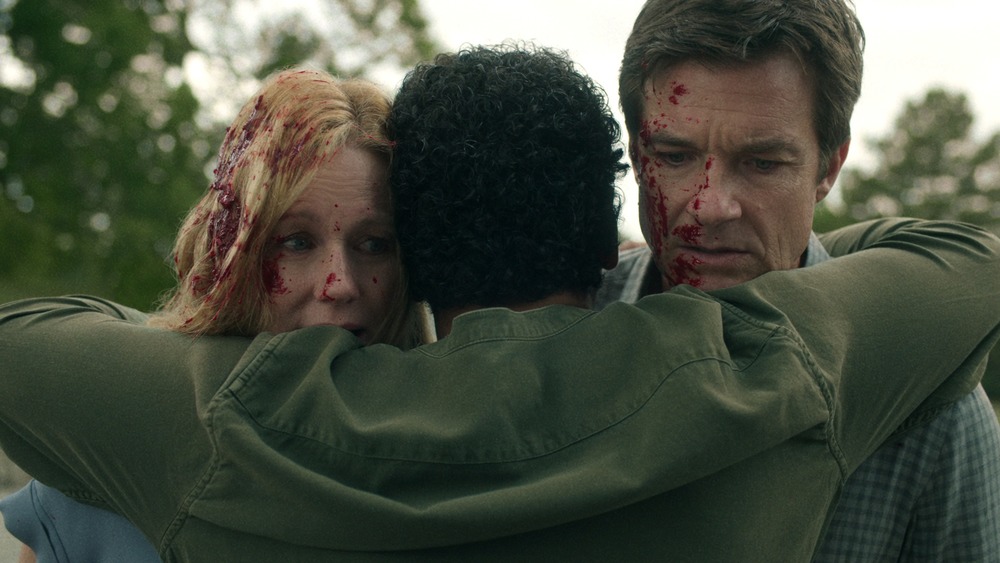 Netflix
Now that the Navarro patriarch has welcomed the Byrdes into the family, it looks like he'll have a much bigger role in the upcoming season. The press release about the new Ozark characters noted that Solis is getting bumped from a recurring guest star to a series regular for the fourth season. He'll be joined by several new Navarro cartel members.
The most interesting of these new additions is a character named Javi Elizonndro (Alfonso Herrera), who will be a series regular in the new season. Javi is a nephew of Omar, and the press release says he "walks a fine line between playing the obedient lieutenant and scheming to take over his uncle's cartel." No doubt fans will be watching eagerly to see if Javi finds a partner in his plotting in either Marty or Wendy.
The other new cartel member has no name (as of now) and is merely referred to as Navarro's Priest (Bruno Bichir, brother of Oscar-nominated actor and former Weeds co-star Demián Bichir). The holy man is reported to serve as a confidant to Omar, as well as his personal confessor. As with Javi's duplicitous nature, the priest already has an air of intrigue around him. Anyone who knows the deepest secrets of such a powerful man is someone to keep an eye on, especially if members of the Navarro family are plotting against their leader. According to the press release, the priest will be a recurring part.
In addition to the new and promoted Navarro cartel characters, there are also a few new additions to the cast of characters back in Missouri.
The other intriguing new characters who will debut in Ozark's final season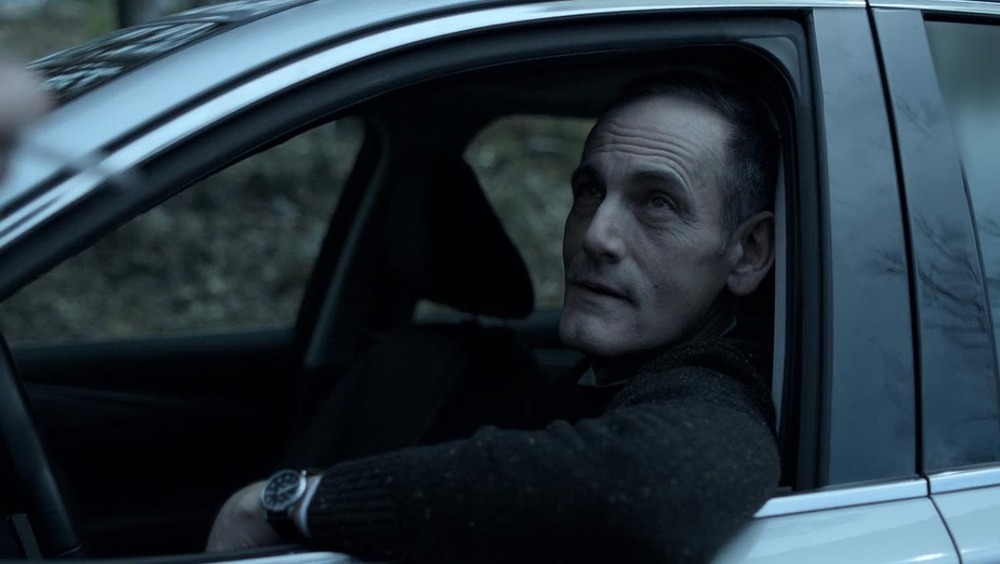 Netflix
Outside of the confines of the Navarro compound in Mexico, there are several other important new additions to the cast of Ozark. Adam Rothenberg is joining the show as a series regular and will be playing a character named Mel Sattem. Mel is described as a private investigator whose former career as a cop ended in ignominy. He's described as being like a dog with a bone when it comes to his cases, but we're not sure yet who hired him, or what he'll be investigating.
Another dynamic law enforcement officer making their debut in season 4 is Sheriff Leigh Guerrero (CC Castillo). There's little information about the character so far, other than that (like many TV cops before her) she plays by her own rules. A similarly mysterious new addition is a character named Clare Shaw (Tony award winning actress Katrina Lenk), the CEO of a major biopharmaceutical company. There are no details about how Clare and her company will factor into the show, but, according to the press release, her "judgement is corrupted as she learns the true cost of power." Both she and Sheriff Guerrero will be recurring parts.
There's one more returning character who we'll be seeing more of in Ozark's final season. Damian Young, who plays Jim Rettelsdorf, the associate of businessman and Republican mega-donor Charles Wilkes (Darren Goldstein), is getting bumped up to a series regular spot.
Hopefully, all those new details will give Ozark fans something to obsess over while we wait for the fourth and final season to premiere.