Why Eric Rudolph From Manhunt: Deadly Games Looks So Familiar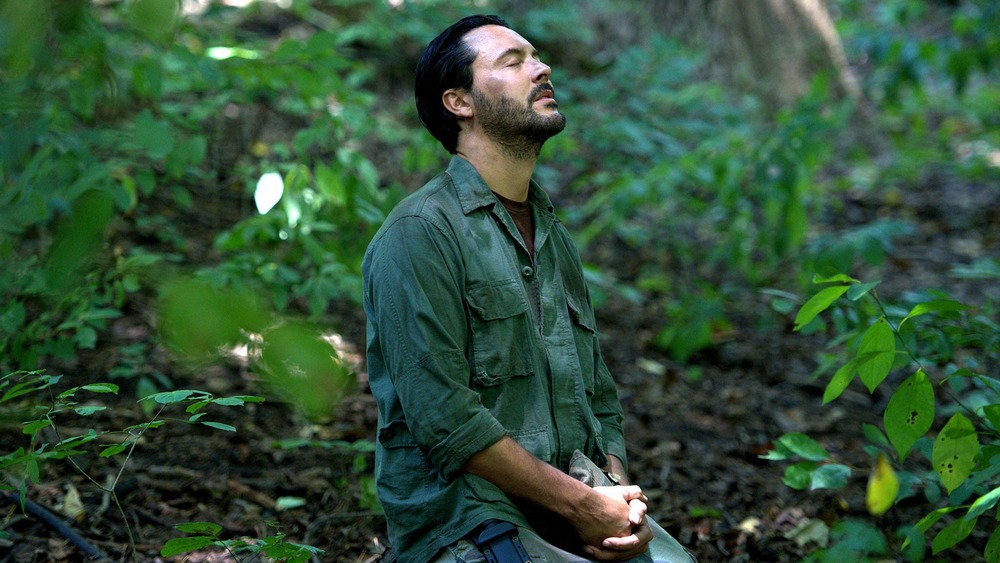 Netflix
Netflix's latest true crime series is making waves, thanks in large part to its excellent cast full of familiar faces.
After premiering in 2017 with its inaugural series, Unabomber, Netflix's buzzy crime anthology series Manhunt has returned in 2020 with its sophomore season, Deadly Games. Following one of the United States' most involved manhunts, which sought the person who had set off several bombs at the 1996 Olympics. During the ceremony in Atlanta, a pipe bomb was detonated at the Centennial Olympic Park, killing one and injuring 111 people. In the moment, several lives were saved when a security guard discovered the bomb, trying to clear spectators out of the park as quickly as possible. The killer, Eric Rudolph, would go on to commit three more bombings, sending authorities on mad dash to stop him from any more massive acts of violence.
In Netflix's retelling of these important yet horrific events, Manhunt: Deadly Games casts young star Jack Huston as Rudolph, who stars in the series alongside Cameron Britton, Judith Light, Carla Gugino, Gethin Anthony, and more. Here's why Eric Rudolph, played by Jack Huston, from Manhunt: Deadly Games looks so familiar.
Jack Huston has had an illustrious career in television and film
Matt Winkelmeyer/Getty Images
The nephew of brother-sister action duo Anjelica and Danny Huston — and the grandson of famed director John Huston — the youngest Huston to join the family business was born in England, kicking off his career in 2004. After appearing in a small-screen adaptation of Spartacus, Huston booked some serious supporting roles in high profile projects like the 2006's Edie Segdwick biopic Factory Girl before finally snagging his biggest role to date in HBO's Boardwalk Empire. From 2010 to 2013, Huston portrayed Richard Harrow, appearing alongside a cast that included megawatt stars like Steve Buscemi.
Huston's film career also took off around that time, and in 2013, he appeared in David O. Russell's historical drama American Hustle, alongside Christian Bale, Jennifer Lawrence, Amy Adams, and Bradley Cooper. In 2016, he split his time between the goofy, gory campfest Pride and Prejudice and Zombies (where he plays George Wickham) and the Coen brothers' ode to Hollywood, Hail, Caesar! (in a small supporting role). In 2019, Huston played Bobby Kennedy in Martin Scorsese's acclaimed film The Irishman, and he's been plenty busy throughout 2020, appearing in the fourth season of FX's beloved series Fargo and the thriller Antebellum.
You can catch Huston as Eric Rudolph in Manhunt: Deadly Games, which is streaming on Netflix now.