Why Danny Huston From Yellowstone Looks So Familiar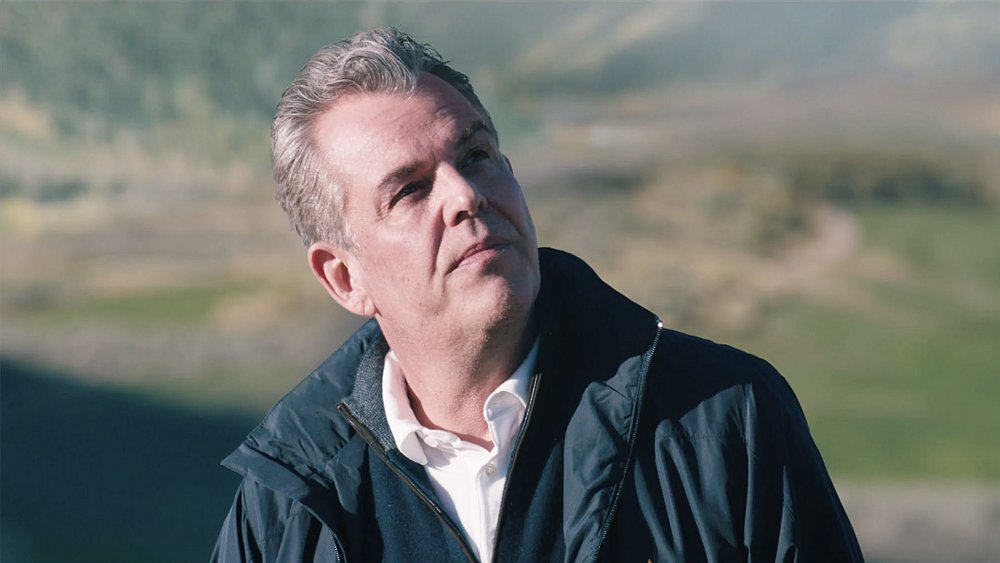 Paramount Network
If you're among the millions of viewers who spend an hour a week soaking up the delicious scenery of Paramount Network's neo-Western melodrama Yellowstone, you know the Yellowstone Dutton Ranch is one of the most coveted pieces of land in the country. John Dutton (Kevin Costner) and his family aren't the sort of people to cash in and sell the land they consider their family legacy — and sleazy politicians, greedy businessmen, and devilish developers make attempts to seize the Duttons' land on a regular basis. Just as often, blood is shed in the on-going battle with those who tries to claim the Dutton Ranch for their own.
To date, no one has managed to oversee the Duttons' removal from their land. Most of the men, women, and mercenaries who tried have gone on to meet their maker in most violent ways. The man who came closest was a clever developer by the name of Dan Jenkins, who nearly landed the Dutton Ranch on season 1 of Yellowstone after executing a rather devious tax scheme. His efforts were ultimately in vain, and actually led two of the Dutton siblings to string him up by the neck, only to cut him down just short of death. Still, Jenkins didn't heed the warnings when he showed up on season 2 of Yellowstone, and was met with another violent showdown that appears to have taken him out of the picture for good. 
Whether or not Dan Jenkins lives to fight during season 3 of Yellowstone, the actor who portrayed the nefarious developer certainly brought a hubristically evil energy to the role. That actor's name is Danny Huston, and yes, you've seen his face before. Here's why Danny Huston from Yellowstone looks so familiar. 
Danny Huston lived high on the hog in Children of Men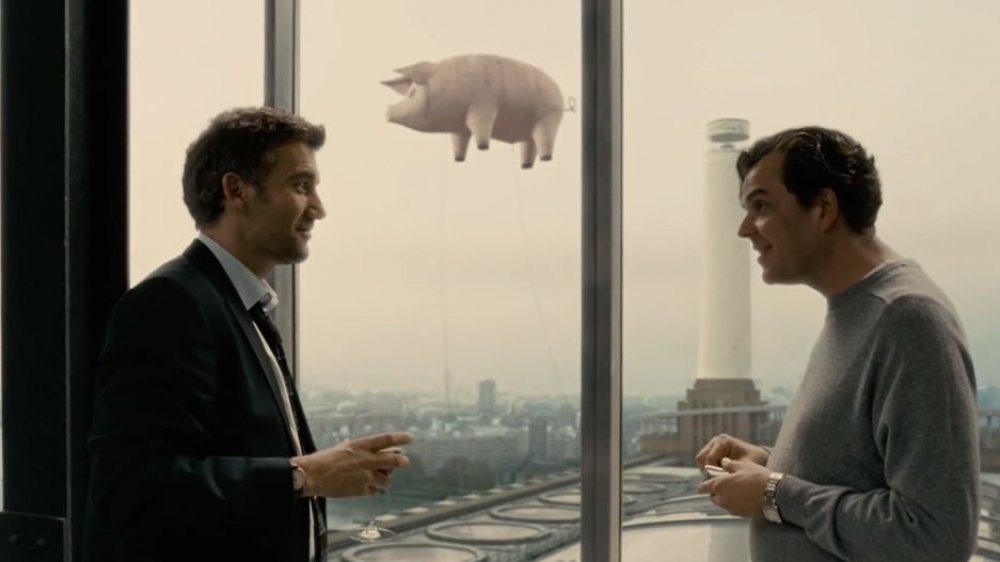 Universal Pictures
While you are almost certainly familiar with Danny Huston's face, you may not know that his family is basically Hollywood royalty. Yes, Danny Huston is one of those Huston's — brother to iconic actor Anjelica Huston (The Royal Tenenbaums, John Wick Chapter 3), son to legendary director John Huston (The Maltese Falcon, The Treasure of the Sierra Madre), and uncle to up-and-coming actor Jack Huston (Pride and Prejudice and Zombies, Netflix's The Irishman). Though movies were essentially in his blood, Danny Huston didn't fully commit to being an actor until his 30s, eventually earning critical raves for supporting turns in indie fare like Birth (2004), and The Proposition (2005). 
The general public, however, didn't really take notice of Huston until 2006, after witnessing his scene-stealing turn in Alfonso Cuarón's dystopian sci-fi Children of Men. In the film, Huston plays Nigel, the filthy-rich bureaucrat whom former activist Theo Faron (Clive Owen) goes to see when he needs to get his hands on transit papers — the same one who was hoarding Picasso's Guernica in his dining room, and had that pig balloon from the cover of Pink Floyd's Animals flying just outside his window. Huston's work in Children of Men is beautifully unhinged and oddly humanistic in all the best ways.
Danny Huston fed on the living in 30 Days of Night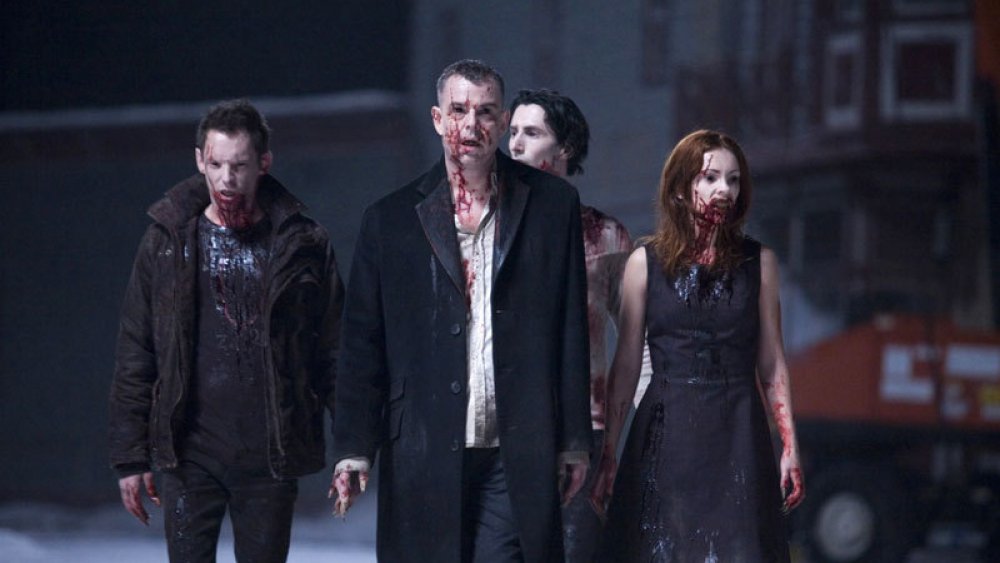 Columbia Pictures
Ever since actor Bela Lugosi first mugged his way through 1931's Dracula, vampire fiction has been a true staple of the horror genre. By the mid-2000s, though, the sinister sheen of the blood-sucking set was starting to fade — and was on the cusp of being wholly usurped by the doe-eyed sparkle of Twilight. Director David Slade's beastly beauty 30 Days of Night saw the light of day in the midst of the struggle, premiering just a year before Twilight reinvigorated the genre in a wholly different way.
Released to little fanfare in the fall of 2007, 30 Days of Night was produced by Evil Dead creator Sam Raimi, and is based on Steve Niles' graphic novel of the same name. It follows the travails of group of locals in a small Alaskan town about to settle in for a long winter's nap and a full month of darkness. Little do they know that a case of seasonal affective disorder is going be the least of their worries, as a pack of blood-thirsty of vampires are touching down on the sunless town for a brutal, month-long feeding frenzy. Leading that vile band of vampires is Marlow, played with malicious mirth by Danny Huston. 
Of the film itself, we'll say little more. Just know that 30 Days of Night retains a visceral energy and a surprisingly emotional bite more than a decade after release, making it rife for re-discovery.
Danny Huston took two turns on American Horror Story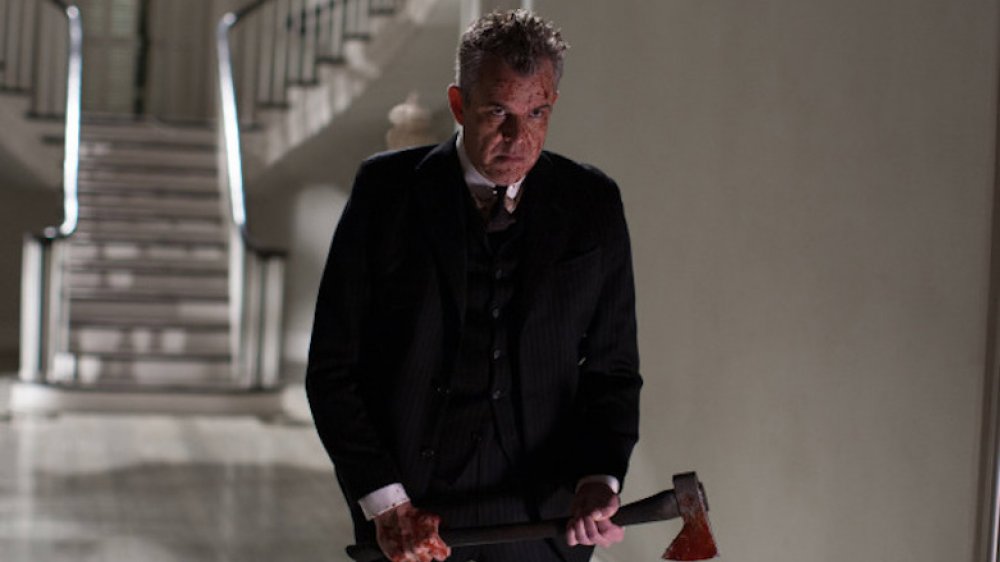 FX
While Danny Huston has been making waves on Yellowstone for a couple of seasons now, the Paramount Network hit is hardly the actor's first memorable role on the small screen. Fans of Ryan Murphy's horror anthology series American Horror Story are certain to recognize his face from the show's third and fourth seasons, Coven and Freak Show,on which Huston featured as a special guest star.
Huston brought seriously sinister energy to both of his American Horror Story characters, and spilled his share of blood on the series as well. That's particularly true of his Coven character — the aptly named killer-slash-musician "The Axeman," who set out to lay waste to jazz haters in the city of New Orleans. Huston wielded his "instruments" for a full seven episodes of American Horror Story's third season, and helped bring a marvelously manic energy to the unholy action.
Given Murphy is fond of bringing back actors for later seasons of American Horror Story, it was hardly a surprise when Danny Huston turned up on season 4. Sadly, he did so in a far less prominent role as the vengeful carpenter Massimo Dolcefino, crafting wooden legs for and seeking Nazi blood in the name of Jessica Lange's Elsa. Unfortunately, Dolcefino's path for revenge was met with unspeakable brutality at the hands of a particularly sadistic Nazi doctor, and Huston hasn't been back to American Horror Story since.
Danny Huston broke bad in Wonder Woman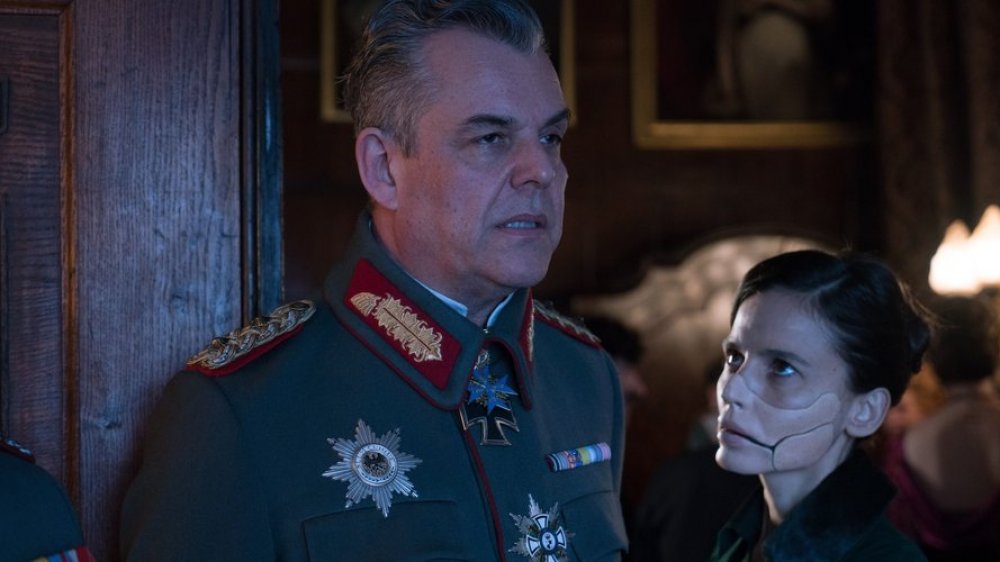 Warner Bros./DC
In case you haven't put two and two together just yet, Danny Huston has carved out a bit of a niche for himself playing complex bad guys. He was at it again in Patty Jenkins' game-changing 2017 superhero flick Wonder Woman. In the film, he played the seriously patriotic, seriously demented Erich Ludendorff — a German general who, after losing his son to the trenches of World War I, sets an unstable scientist (Elena Anaya's Dr. Maru) on the path to making an even deadlier version of mustard gas with hopes of ending the conflict once and for all.
Huston's General Ludendorff was merely a pawn in the game of the film's true villain: the Greek god of war Ares (David Thewlis), who has his own dastardly plans to put an end to mankind and restore Earth to the paradise it was before the pesky mortals were around. For much of the film, Diana Prince (Gal Gadot) believes that Ludendorff himself is Ares, and sets out to lay waste to the evil god herself. That narrative path resulted in one of Wonder Woman's finer moments: Gadot and Huston waxing poetic on gods and war while taking turn across the dance floor — a scene that ultimately saw Ludendorff escaping assassination thanks to a little bit of interference.
Ludendorff's fate is far different the next time he "dances" with Diana, of course. While his character meets a decidedly well-earned end in Wonder Woman, Danny Huston's work as General Ludendorff is the very definition of scene-chewing.
Danny Huston keeps his eyes on the money on Succession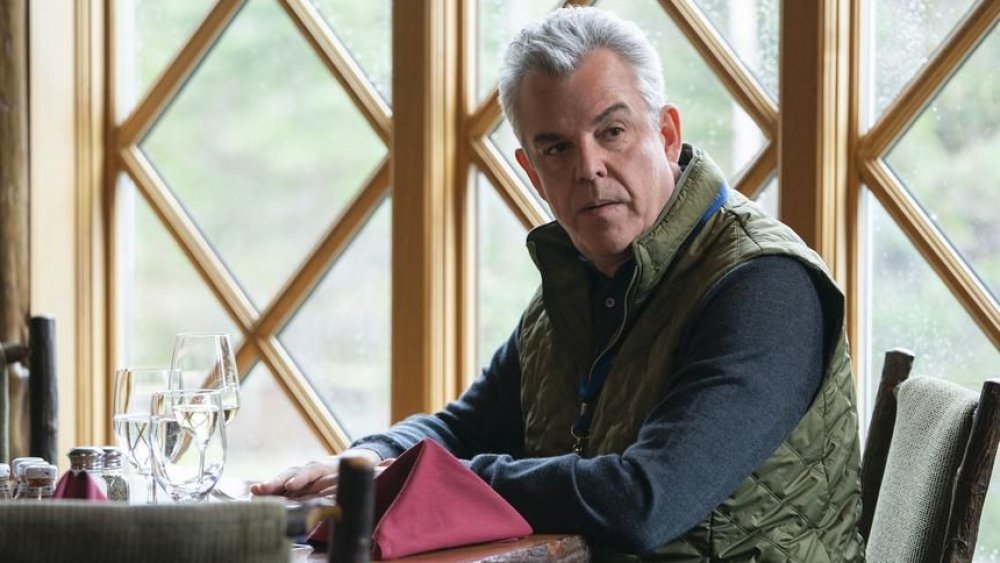 HBO
Though he's worked in film far more frequently than television, Danny Huston has proven equally discerning about his small-screen projects. He missed out on the money-grubbing fun on the first season of HBO's breakout drama Succession, but Huston wisely joined the show's esteemed cast for the second season, playing the Roys' go-to money man Jamie Laird.
Huston's Succession character played a big part in trying to get the Roys out of trouble, and his most memorable moment came on the episode in which a giddily skittish Jamie Laird and Roman Roy (Kieran Culkin) are held hostage while brokering a multi-billion dollar deal that might've saved the Roys' media empire. Eventually, Laird took his leave of the Roys after they refused to listen to his advice and (wisely) questioned his motives. 
There's been no official word yet as to whether or not Huston's Lard will be getting pushed around by the Roys on the already green-lit third season of Succession. But given his prominence on season 2, it's hard to imagine we won't see his face at some point in the future, especially after that shocking season 2 finale. The only question is whether Laird will be playing for Team Kendall (Jeremy Strong) or Team Logan (Brian Cox). Perhaps he'll even throw in with Team Greg (Nicholas Braun) — or is it "Team Gregory" these days?